Queen Mantfombi, the late wife of Zulu traditional ruler late King Goodwill Zwelithini, gave birth to five sons and three daughters. The names of her sons are King Misuzulu Zulu, Prince Bambindlovu Makhosezwe Zulu, Prince Lungelo Zulu, Prince Mandlesizwe Zulu, and Prince Simangaye Zulu.
Born on February 15, 1953, Mantfombi was the queen consort of the Zulu nation from 1977 to 2021, after which she became the queen regent from March 2021 to April 2021. She drew her last breath on April 29, 2021, after battling an illness for a long time.
Who Is Queen Mantfombi Dlamini Zulu's First Son?
The first son of late Queen Mantfombi Dlamini Zulu is the current leader of the Zulu people. His name is Misuzulu Zulu. Though the King now, he used to be King Goodwill's fourth oldest son until the death of the King's oldest son on November 6, 2020.
Misuzulu, who is now the third-oldest surviving son of King Zwelithini, was born in Kwahlabisa, KwaZulu-Natal, on September 23, 1974. He is 49 years old. He graduated from St. Charles College, Pietermaritzburg, and Jacksonville, Florida, where he studied International Studies. Not much is known about his personal life as he keeps a low profile on this aspect of his life.
However, we can establish that the reigning Zulu King is currently married and also shares two children with her. The name of his wife is Ntokozo Mayisela. Misuzulu Sinqobile Hlomesakhishlangu kaZwelithini reportedly fathered another child with Princess Wezizwe Sigcau of amaMpondo royalty, but further details about their relationship are not known.
Here Are The Identities Of Queen Mantfombi's Other Sons 
2. Prince Bambindlovu (Makhosezwe)
Bambindlovu is the second son of the late Queen. He was born into the royal home in the year 1981. He is her second son. Bambindlovu graduated from St. Charles College, Pietermaritzburg, like his elder brother.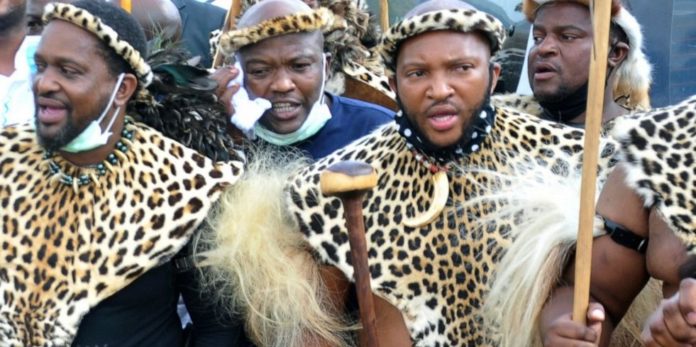 He is an artist, an interior designer, and a farmer. Further information about his personal life, career, and whereabouts is unknown. He was one of Musuzulu's supporters for the throne. However, the exact roles he played in succession are not publicly known.
3. Prince Lungelo
He is the third son of the late Zulu traditional king Zwelithini and the late Queen Mantfombi. Prince Lungelo was born in the year 1984. He received his high school education at the prestigious Michaelhouse boarding school in KwaZulu-Natal.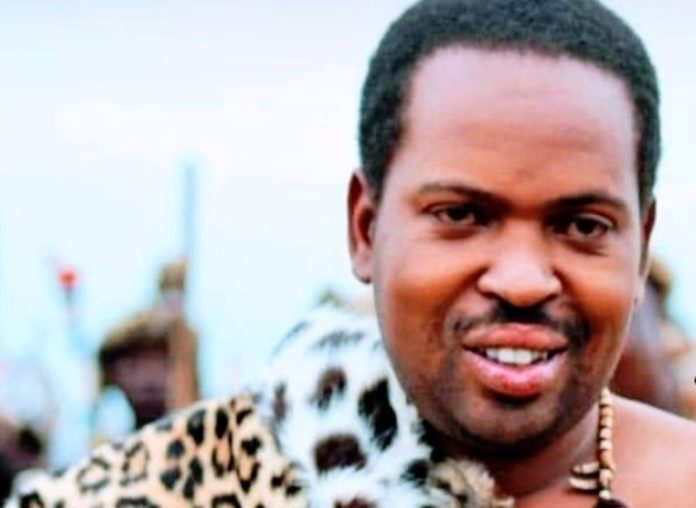 Further details about his life, profession, and current whereabouts are unknown. Lungelo made rare public appearances during the succession battle. However, he must have stood with his brother during the tussle.
4. Prince Mandlesizwe
Prince Mandlesizwe, the fourth son of "Great Queen" Mantfombi, was born into the Zulu royal home in 1990 in South Africa. He was raised in the royal home as well. However, a lot is still unknown about him apart from the fact that he serves in the force.
Prince Mandlesizwe keeps a low profile, which makes it difficult to tell anything about his life, education, and whereabouts. He was not among those who made public statements during the tussle for the throne. However, he must have played one or two roles during the scuffle.
5. Prince Simangaye
Prince Simangaye is the last male child of late Queen Mantfombi. Unfortunately, there is no information about his life, education, whereabouts, profession, and what he is up to now. It is not known if he single or married.
He was one of Musuzulu's supporters for the throne. However, the exact roles he played in succession are not publicly known.
Why Did Queen Mantfombi Dlamini Zulu's Son Succeed King Zwelithini?
MisUzulu had the upper hand in the succession battle because he is the first son of his mother and next in the line of succession, even though he has two older half-brothers. The arrangement for the male children of Queen Mantfombi to be considered first in the line of succession was reached during the Queen's marriage to King Zwelithini.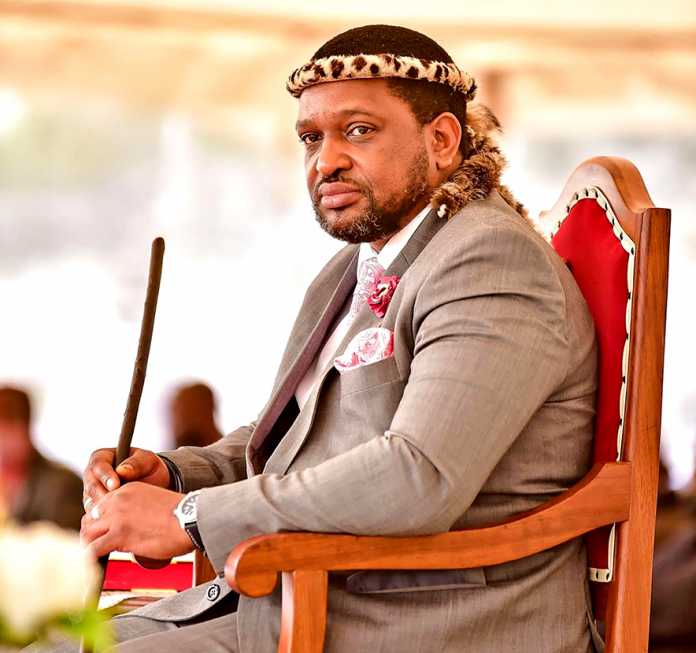 Being a princess raised in the Swazi royal family of a Sovereign state, Queen was better placed regarding dynastic rank. So, King Zwelithini, being a Chief recognized by the South African government, was also a traditional powerhouse in his own right.
Considering the seniority of their dynasties, the Swazi palace presented a condition to the Zulu people for marriage: Mantfombi would become King Zwelithini's Great Wife. This position naturally gives her male children an edge over others, including in matters that pertain to succession.
The condition was accepted by the Zulu people, and the two eventually got married in 1977, exactly four years after Mantfombi was betrothed to the King. When the King died on March 12, 2021, he appointed Mantfombi as the queen regent in his will and also placed on her shoulders the responsibility of appointing the next King.
The Great Queen's reign as the queen regent began on March 24, 2021, and on April 29, 2021, she passed in a Johannesburg-based hospital from an undisclosed illness. Although she did not publicly appoint anyone as the King's successor, it is said that she mentioned her first son Misuzulu in her own will to be King Zwelithini's successor.
Misuzulu's installation wasn't entirely a smooth ride as several attempts were made to stop his coronation, including by some members of the royal family. The King's first wife and her two daughters, Princess Ntandoyenkosi and Princess Ntombizosuthu took Misuzulu took him to Pietermaritzburg High Court, challenging the validity of the King's will based on what they claimed was a fraudulent signature.
They also asked the court to restrain the Premier of KwaZulu-Natal from taking steps that would formally recognize Misuzulu as King of the Zulu nation and also asked the president not to issue him the certificate of recognition, in accordance with section 9(2)(b) of South Africa's Traditional Leadership and Governance Framework Act.
The princesses' challenge to Misuzulu's succession to the throne was dismissed by the High Court in the long run, precisely on March 2, 2022, and Misuzulu was installed as the new King. He received his certificate of recognition of Misuzulu as King of AmaZulu from the president of South Africa, Cyril Ramaphosa, on March 16, 2022. The younger Zulu began his reign as the King of Zulu on May 7, 2021.
Queen Montfambi's sons are not the only male children in the Zulu royal home. They have nine half-brothers.
Prince Lethukuthula Zulu: King Goodwill's first son with his first wife, Queen Sibongile Dlamini of Kwa-Khethomthandayo Royal House, Nongoma. He died mysteriously in 2020.
Prince Phumuzuzulu: King Goodwill's son with his second wife, Queen Buhle KaMathe– Phumuza.
Prince Shlobosenkosi: Zulu King Goodwill's son with Queen Buhle
Prince Nhlanganiso Zulu: Zulu King Goodwill's son with Queen Buhle
Prince Buzabazi is the fourth son of King Zwelithini and Queen Buhle.
Prince Butho Zulu (late) was the youngest child of Queen Buhle and late King Goodwill.
Prince Sihlangu Zulu: Zulu King Goodwill's son with his fourth wife Thandekile "Thandi" Jane Ndlovu of Linduzulu Royal House, Nongoma.
Prince Nhlangano Zulu: Zulu King Goodwill's son with his fifth wife Nompumelelo Mchiza of oSuthu Royal House, Nongoma.
Prince Nhlendlayenkosi Zuli: Zulu King Goodwill's son with his sixth wife Zola Zelusiwe Mafu of Ondini Royal House, Ulundi.