Paul Mashatile lost his wife Ellen in 2020 and he was evidently shattered emotionally. As much as it still hurts, Paul and his family are doing the best they can to heal and soldier on.
Losing a loved one is one of the most devastating experiences in life. It throws one off balance sometimes and even leaves some people traumatized for the rest of their lives. South African politician Paul Mashatile has been left heartbroken following the painful demise of his wife, whose death saddened the hearts of many people.
Ellen may have been laid to rest, but her family is yet to come to terms with her passing. Paul, in particular, is mostly devastated by the loss, having lost his dear mother a couple of days earlier. Here's more on how he has been fairing since his wife died at a young age.
Paul and Ellen Mashatile Were Married For Many Years
Manzi Ellen Mashatile is the name of Paul's wife. The two spent several years together before her painful demise. Unfortunately, there is no available information on their marital relationship, including how and when they met, when they tied the knot, the location, and the exact number of years they lived together as husband and wife before she passed away.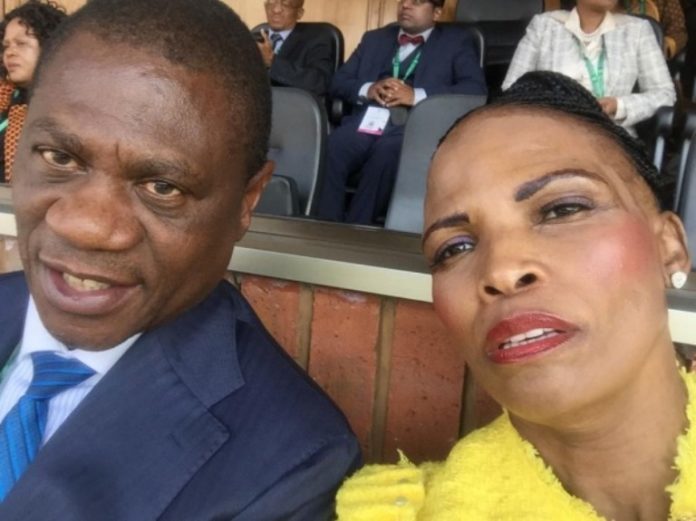 Born on the 15th of June 1964 in Alexandra Township, Johannesburg, Ellen is the daughter of Kgathaki John and Nombulelo Seemela (fondly known as Toma) and the second daughter in her family. The names of her siblings are Boitumelo, Makgotla, Benny, Lucky, and Queen.
Manzi was instrumental in their all-round welfare. She ensured both her family and that of her husband were taken care of. She was indeed a great pillar of support to everyone who came across her way.
Ellen Mashatile Did Various Jobs During Her Lifetime
Ellen began her academic journey at Emfundisweni primary school in Alexandra Township, after which she enrolled at Pholosho Higher primary in Alexandra. She started school at Alexandra high school after the 1976 June students uprising. Notably, her husband also attended the same school. Mashatile completed most of her tertiary studies through correspondence or part-time, including management courses with Damelin college.
Before her demise, Manzi worked at various places, including Giovanni Battista Hair Care in Killarney Mall and Edgars-owned Balfour park store, where she was promoted to manager after a short while. She later started her own beauty Salon in Rosebank called "Bontlelicious" together with her daughter Palesa. Generally, Ellen kept a low profile when she was active and alive. She would be forever remembered as her husband's greatest support.
Paul Mashatile Has Not Been Himself Since Her Death
2020 was a very tough year for ANC Treasurer General Paul Mashatiile as he lost two women that mattered most to him within a short period of time. First, it was his dear mother, Nomvula Mashatile, and later his wife, Ellen.
Ellen died just one week after the top politician buried his mother, who was an ANC stalwart. At the time of Ellen's death, her family did not reveal the cause of her death, and they have not done so till now.
It was gathered that Paul's wife had been sick for a long time before she eventually died. Her death was a bitter pill for him to swallow. He was evidently shattered emotionally and literarily downcast due to the death of his beloved wife. She was laid to rest on July 9, 2020, amidst tears.
Paul and Ellen Mashatile Had Two Kids Together
Paula and Ellen were blessed with two children, Thabiso Mashatile (son) and Palesa Mashatile (daughter). The birth details of her children are not available for public consumption, but their kids are all grown. Palesa bagged a Master's Degree in Entrepreneurship shortly after she graduated from the university.
On the other hand, Thabiso is doing great as well. Paul Mashatile reportedly has a granddaughter called Bontle, who will be starting her own journey in university soon.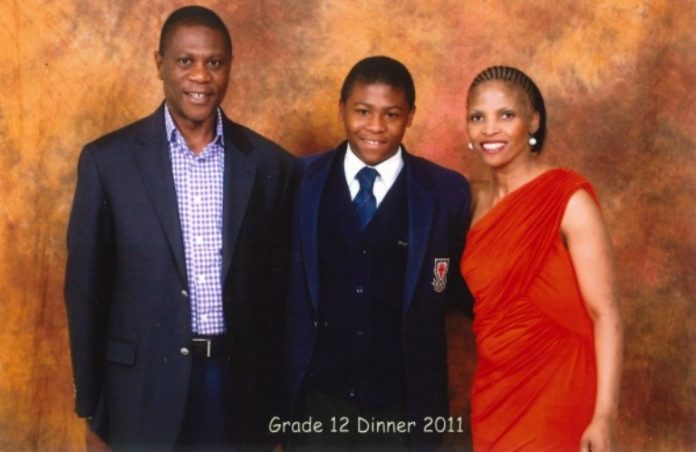 Though their mother is no more, Thabiso and Palesa have come to accept her passing as God's will. Her death was a great blow and a tragic one for them, considering that they had lost their grandmother earlier. But the two are doing fine now.
Paul Mashatile Is A Political Bigwig
Paul Mashatile, born Paul Shipokosa Mashatile, is a South African politician who has occupied several positions in government. On October 21, 1961, in Gerhaldsville, Pretoria, he was born to Nomvula Mashatile and her husband.
Not much is known about his childhood and early life. One well-known aspect then was his love for justice, freedom, and equity. He had a free spirit and was very eager to see his people liberated from apartheid as a young man. During his schooling days, he was a member of the Congress of South African Students and actively participated in several struggle causes. Mashatile has been part of notable bodies, including the Alexandra Youth Congress, which he co-founded and presided over.
He Has Held Several Political Offices in South Africa
Paul Mashatile has made significant progress in his political career, starting from his youth days. He may be one of the country's celebrated politicians right now, but things weren't so smooth for him when he first started. He was among those who embarked on an 18-day hunger strike as part of a nationwide protest. He was also detained without trial from 1985 to 1989.
Mr. Matashatile was instrumental in reviving the South African Communist Party and the African National Congress after they were unbanned in 1990. After a while, he became a politician and was subsequently elected to various administrative positions in Gauteng Province, including serving in its legislature as Leader of the House.
Between 7th October 2008 and 6th May 2009, Mashatile served as the 4th Premier of Gauteng. He was preceded by Mbhazima Shilowa and succeeded by Nomvula Mokonyane. At the national level, he has served as the Minister of Arts and Culture in the Cabinet of South Africa between 1st November 2010 and 25th May 2014, during the regime of President Jacob Zuma. He was preceded by Lulu Xingwana and succeeded by Nathi Mthethwa.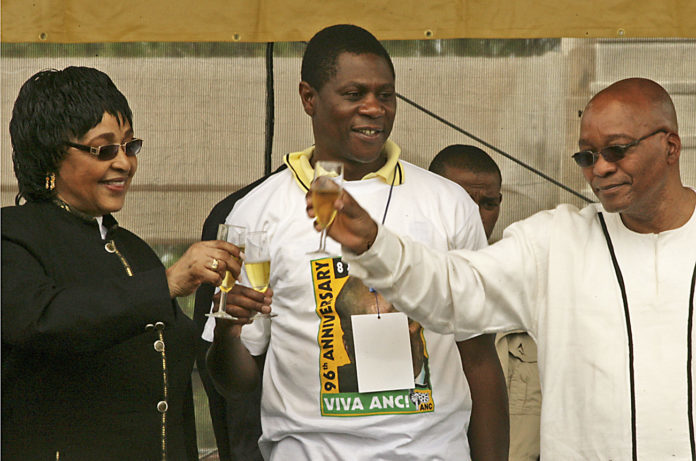 He was a former Member of the Executive Council for Human Settlements and Co-operative Governance in the Gauteng Legislature and a former provincial chairperson of the African National Congress (ANC) in Gauteng province.
Currently, Mr. Paul is the Treasurer General of the ruling African National Congress (ANC). He assumed office on 18th December 2017 during the reign of President Cyril Ramaphosa. He was preceded by Zweli Mkhize.