The Zulu kingdom has been one of the most formidable kingdoms on the African continent since 1816, when it became a kingdom under King Shaka. Since then, there have been many Zulu Kings and chiefs that came and ruled the Zulu people who fall under the Nguni ethnic group. With over 10 to 12 million people in South Africa alone, the Zulu nation forms the biggest tribe in South Africa.
They also have people in various other countries in the Southern part of the African continent, such as Lesotho, Zimbabwe, and Eswatini. Others are Malawi, Botswana, and Mozambique. The Zulu Empire or the Kingdom of Zululand, as the Zulu kingdom is known, currently has Misuzulu Zulu kaZwelithini as the King. However, before him, the Kingdom had had a rich history with chiefs that predate the times of King Shaka.
It further extends to the 1600s when Zulu kaMalandela founded the clan, which later gave rise to the Zulu Kingdom. In total, there have been 9 Zulu Kings till date and many more chiefs, among whom was a woman who rose to be more influential than most of the chiefs and kings.
Here Is A Look At All Zulu Kings Since Shaka
1. Shaka kaSenzangakhona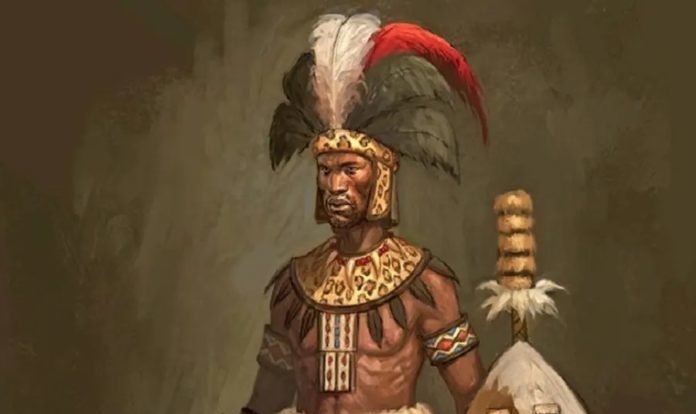 Date of birth: July 1787
Age/Died: 41 years old (Died in 1828)
Date of Ascension:1816 to 1828
Duration of Reign: 12 years
More famously known as Shaka Zulu, he is regarded as the first and most influential Zulu King. He was born in July 1787 as the illegitimate son of Zulu chief Senzangakhona. Because he was an illegitimate child, Shaka was raised without any power or influence, but he trained and became a great fighter. It was thanks to this that he was able to become the greatest of Zulu Kings.
He came to power in 1816 after he assassinated his half-brother Sigujana kaSezangakhona who took reign in the same year after the death of their father. He brought strong social and military reforms to the Zulu people, even though his ways are often considered to be extremely brutal. His reign came to an end on 22 September 1828 when he was assassinated by his half-brother, Dingane ka Senzangakhona Zulu, citing the brutality of the former. Shaka ruled his people for 12 years.
2. Dingane kaSenzangakhona
On this day, we remember the pre-emptive strike that was dealt upon the trek Boers by his majesty, Zulu King Dingane kaSenzangakhona.

The killing of Piet Retief and his troops in uMgungundlovu is a very important turning point in SA history, and affects us to this day.. pic.twitter.com/9GOqg57qZ2

— Kewns hate me🇿🇦 🇿🇦 (@SneKhumaloSA) December 16, 2020
Date of birth: 1795
Age/Died: (45) 29 January 1840
Date of Ascension: November 1828
Duration of Reign: 12 years
Better known as Dingane, Dingane kaSenzangakhona became king after he murdered his half-brother Shaka with the assistance of Shaka's bodyguard Mbopa and another of their brother Umhlangana. He assumed the throne in November 1928 and gained reverence among his people, who attributed god-like status to him. His subjects believed he was neither born nor would he ever die and that his reign started hundred years before he came to power.
Dingane's leadership style was also rather brutal with his subjects and was said to have kept his concubines and mistresses in bondage. Unfortunately for him, he did not have his brother Shaka's military skills or authority, making it possible for some of his chiefs to rebel against his authority. 12 years into his reign, Dingane was also assassinated by his half-brother, Mpande, with the help of the Boers.
3. Mpande kaSenzangakhona
Date of birth: 1798
Age/Died: 73 years old (he died in 1872)
Date of Ascension: 1840
Duration of Reign: 32 years
Mpande took the reigns of the Zulu people after he killed his brother, Dingane. He assumed power in 1840 when he was 42 years old. He was considered weak and without any influence when Dingane killed Shaka, so he was spared. He didn't show any interest in the entire politics that the family was involved in.
When Dingane tried eliminating Mpande, whom he considered to be a successor after he suffered a serious defeat at the hands of the Boers, Mpande decided to join forces with the Boers and bring an end to the reign of his half-brother by killing him and became king without any opposition. He later killed his brother Gqugqu and his wives and kings for allegedly plotting to kill the king.
Mpande's reign saw the expansion of the Zulu Kingdom to Swaziland, and although he ruled for many years, the latter part of his reign was seen as purely ceremonial as the real ruler was considered to be his son, Cetshwayo. He died in 1872 after being in power for more than 30 years.
4. Cetshwayo kaMpande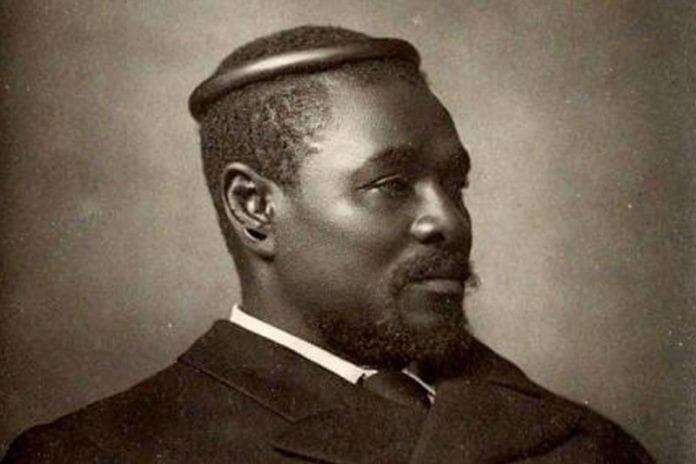 Date of birth: 1826
Age/Died: 52 (He died in 1884)
Date of Ascension: 1873
Duration of Reign: 11 years
Officially, Cetshwayo became king after the death of his father, Mpande, in 1872. However, for the latter years of his father's kingship, Cetshwayo was believed to be making all the decisions. His assumption of power was peaceful without any opposition. What would have been his opposition was his brother Mbuyazi who was also the favorite of their father, but Cetshwayo managed to kill him in a war since 1856.
He was made king in 1873, and before too long, he turned his back on the Boers and banished the missionaries, even though his father accepted them. By 1879, the Anglo-Zulu War began between the British Empire and the Zulu Kingdom under the reign of Cetshwayo. He registered some victories against the British at first but was later defeated by the superior army of the British government. The shocking victory he had against the foreign powers would be talked about for many years, with some comparing it to the defeat of Goliath by David.
Although he formed a military strength close to his uncle Shaka, 5 months, 3 weeks, and 2 days after the war started, King Cetshwayo was defeated and sent on exile to Cape Town. He was later sent to London, marking the end of his kingship. However, he was brought back in 1883 but did not last before he died in 1884 at age 52.
5. Dinuzulu kaCetshwayo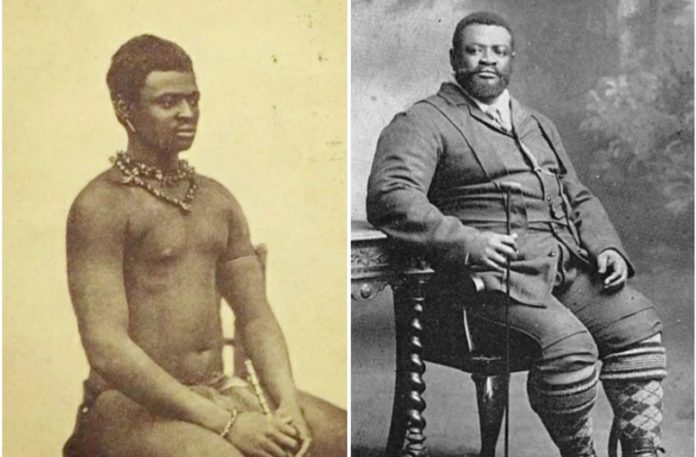 Date of birth: 1868
Age/Died: 45 (He died in 1913)
Date of Ascension: 1884
Duration of Reign: 29 years
Dinuzulu kaCetshwayo took over the reins of the Zulu kingdom after the death of his father kaCetshwayo, who was considered the last of the Zulu Kings by the British as the Zulu nation was broken down into 13 separate territories and Dinuzulu was made king in one. His father died of what was believed to be poison, and Dinuzulu was only 15 at the time. Hence, he was considered too young to govern. Coupled with the fear for his life, his uncles took him to safety, but the politics of the time was too much to have him hiding.
He joined forces with the Boers to help reclaim the Zulu kingdom. By 1887, the British had annexed the Zululand and the Zulu Reserve. Despite this, the young King still refused to yield to the British authority and magistrate as he continued to administer his authority, which the people counted on. In 1889, following an attack on Mandlakazi the previous year, Dinuzulu and two of his uncles were captured by the British administration and found guilty of treason. They were exiled to the island of St Helena.
Following the incorporation of Zululand in 1897 into Natal, he was brought back and made 'Government Induna' in 1898. However, when Bambatha, a minor chief, refused to pay a poll tax in 1906 to the government, Dinuzulu, who his peoples still considered their king, took side with his people, leading to his arrest in 1909 and imprisoned. He was finally released in 1910 when General Louis Botha became Prime Minister of South Africa, believing the King was not fairly judged after he was accused of harboring rebels. He retired to Middelburg in Transvaal, where he died in 1913.
6. Solomon kaDinuzulu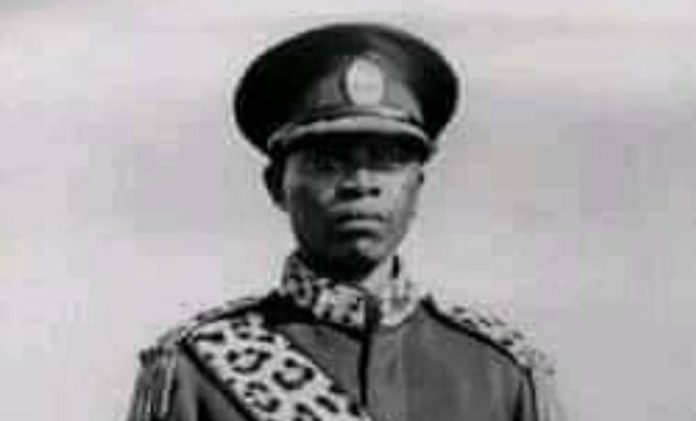 Date of birth: 1 November 1913
Age/Died: 42 years old (Died on 4 March 1933)
Date of Ascension: 1913
Duration of Reign: 20 years
Following the death of King Dinuzulu, the next person to take on as the King of the Zulus was his son, Solomon kaDinuzulu, whom he had when he was in exile in 1913. When Solomon became King, the British government believed it was only in title, but his people saw him as their leader just as all other Zulu Kings before him.
Solomon was 22 years old when he was made king, and his headache was to still maintain the position of the Zulu stool and ensure it is safeguarded. It was also during his reign that the original Inkatha was born as a symbol of nationalism. Solomon remained Zulu King for the next 20 years until his death on 4 March 1933.
7. Cyprian Bhekuzulu kaSolomon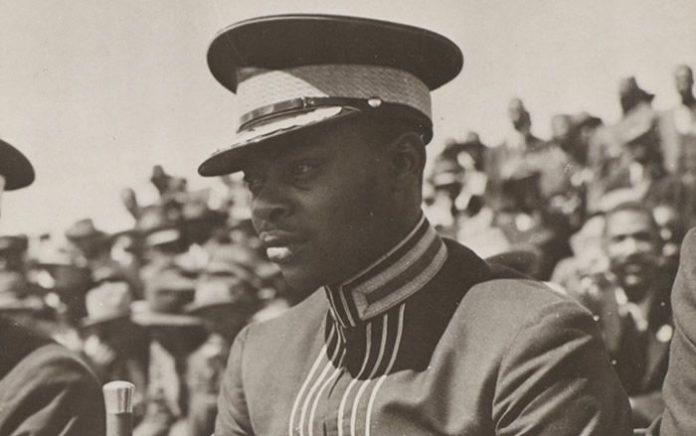 Date of birth: 4 August 1924
Age/Died: 44 years old (Died in 1968)
Date of Ascension: 1948
Duration of Reign: 20 years
In the same way, as it has always been with other Zulu Kings, Solomon was succeeded by his son, Cyprian Bhekuzulu Nyangayezizwe kaSolomon, after his death in 1948. Interestingly, the Zulus were left without a king right from 1933 when Solomon died until 1948 because the late king did not appoint an heir, which was something customary.
The first person who wanted to become king following Solomon's death was his first son, Victor Phikokwaziyo. However, his candidacy divided the royal house, with many rejecting him. Thandayiphi Absalom was another candidate, but he was not popular among his people because the prince was seen as being too friendly with the apartheid regime, even though he was the prince regent's preferred candidate.
It was their inability to get an acceptable candidate between the two princes that gave rise to the candidacy of Cyprian. Although he was first not considered, he soon gained a strong following with claims that he was nominated by the books. This was after a primary school book once allegedly gave his name as the heir to the throne, although the book was soon modified. He was accepted and later made king after his mother brought a letter signed by the former king, citing Cyprian as the heir.
His reign as King of the Zulu people was crucial because of the apartheid regime setting in at the time, but his reign was not an exciting one. He was considered to be an alcoholic and who did not have the zeal of all Zulu kings before him. Because of this, he is not the most covered of other men to rule the Zulu Kingdom. He died in 1968 after he was in power for 20 years.
8. Goodwill Zwelithini kaBhekuzulu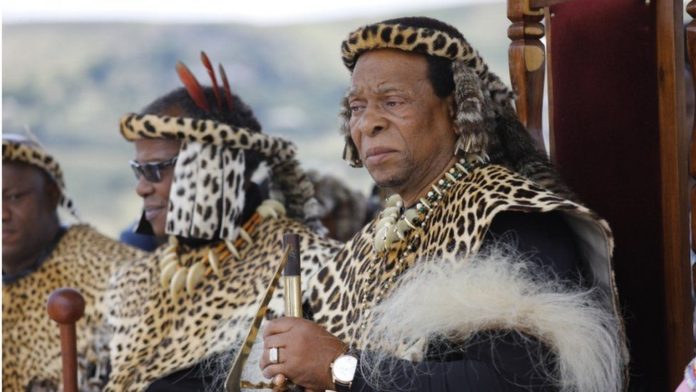 Date of birth: 27 July 1948
Age/Died: 72 years old (12 March 2021)
Date of Ascension: 3 December 1971
Duration of Reign: 50 years
King Goodwill Zwelithini kaBhekuzulu came to power three years after the death of his father, King Cyprian. He did not take over in 1968 when his father died because of the fear that he would be assassinated, so he took refuge in the then Transvaal province. In 1971, after he turned 21, he was coronated as the eighth king of the Zulu people.
King Goodwill became an important king in the Zulus and South African history as a country moving out of the Apartheid regime into a more democratic and independent nation. Hence, he is considered important right from the negotiations for the release of Nelson Mandela from prison to the transition into a new government under universal suffrage.
Also importantly, he held a strong political sway in the country and was accorded much reverence both within the Zulus and without. The king died on 12 March 2021 at the age of 72 and after ruling the kingdom for 50 years, making him the longest-serving Zulu King. He was survived by 6 wives and 28 children.
9. Misuzulu Zulu kaZwelithini
Date of birth: 23 September 1974
Age: 48 years old
Date of Ascension: 7 May 2021
Duration of Reign: Till date
Misuzulu Zulu is the current king of the Zulus, although his coronation is still being awaited. Currently 48 years old, he is the oldest surviving son of King Goodwill, making him the presumptive king since the death of the former on 12 March 2021. Misuzulu was appointed king on 7 May 2021, although he is still waiting for his coronation.
In his father's will, his mother, Queen Mantfombi Dlamini-Zulu, would remain the regent until after the three-month mourning period when a successor is finally coronated. Unfortunately, only a month after she became regent, the Great Queen, as she was referred to, died. Following the sudden death of Her Majesty Queen Shiyiwe Mantfombi Dlamini Zulu, who had been with King Goodwill since they got married in 1977, there were rumors that she was poisoned. However, Chief Mangosuthu Buthelezi, the Prime Minister of the Zulu nation, made it clear that she had been suffering some ailments before now and didn't want to make it public, but she was not poisoned.
This was not the first shocking death the kingdom would suffer within a very short time. In November 2020, Goodwill's oldest son, who was favored to take over from his father, Prince Lethukuthula, also died mysteriously, and the belief was that he was murdered. As it stands, there is still drama surrounding the future of the leader of the Kingdom as even though Misuzulu Zulu kaZwelithini is believed to be set to take over, there are still those who are against his accession to the throne.
Chiefs That Ruled Before The Zulu Kings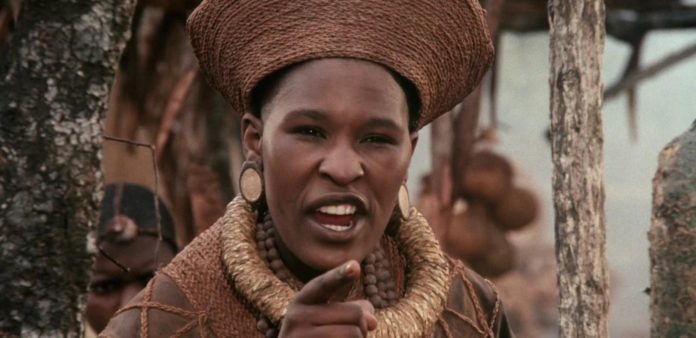 Before King Shaka, the Zulus were ruled by several chiefs, as indicated below:
Sigujana kaSenzangakhona
He was the half-brother of Shaka, and he became Chief of the Zulus in 1816. That was also the year that he was overthrown by his brother Shaka who became the first King of the Zulu nation. Shaka assassinated his brother to seize power.
Senzangakhona kaJama
Born in 1762, Senzangakhona ruled the Zulu chiefdom for 29 years, from 1787 to 1816. He was the father of Shaka kaSenzangakhona, Dingane kaSenzangakhona, and Mpande kaSenzangakhona, all of whom later became Zulu kings after it became a kingdom. Because of this, he is regarded as the father of three Zulu Kings.
Mkabayi kaJama
Princess Mkabayi kaJama is considered one of the most powerful chiefs to lead the Zulus even though she was a woman. Interestingly, the Princess, who was born in 1750, became chief in 1781 only as a regent to her half-brother, Senzangakhona. A force to be reckoned with, she achieved stability for the Zulu Nation, and although her regency ended in 1787, she saw three succeeding reigns as a kingmaker.
Mkabayi was not the most loved among other Zulu chiefs, first because she was a twin. Even though one of the twins was supposed to be killed, according to the Zulu Kingdom, her father, Jama KaNdaba, allowed both his twin girls to live. Secondly, she made herself regent after her father's death when her half-brother was too young to take over power. The people did not like her because that was alien to them, seeing a woman ascend the throne.
She had a hand in plotting the assassination of King Shaka after helping to form the Zulu Kingdom and that of Mhlangana. She died in 1843 in exile as one of the most strategic chiefs of the Zulu people.
Jama kaNdaba
If the father of the famous Princess Mkabayi kaJama. He was born in 1727 and became a chief in 1763 after his father, Ndaba kaMageba. After the birth of his twin daughters,  Mkabayi and her sister, Mmama, the Zulu custom required that one be killed to avoid future problems, but Jama refused. It is believed that it was because of this that the chief and his wife did not have an heir. However, he later had a son, Senzangakhona kaJama, who later fathered the great King Shaka. Jama was chief until 1781, when he died at age 54, having been on the throne for 18 years.
Ndaba kaMageba
Ndaba kaMageba was not the most famous among other Zulu Chiefs. Known as the great-grandfather of King Shaka, the actual year that Ndaba was born was not known, but it is known that he became chief in 1745 and remained on the throne until 1763 after he was chief for 18 years. He was the father of Jama kaNdaba.
Mageba kaGumede
Born in 1667, Mageba kaGumede was believed to be born a twin, and his brother, Phunga kaGumede, was chief before him. It was after the death of Phung that Mageba became chief in 1727. He sat on the stool until 1745 when he died and was succeeded by his son, Ndaba kaMageba.
Zulu Chiefs Dating Much Earlier Than The Aforementioned Chiefs And Zulu Kings
Even before the aforementioned chiefs and subsequently the era of the kings, the Zulus have had several rulers, although history has not captured so much about them. Here are the earlier chiefs who ruled the Zulu tribes after the clan was founded in 1627 by Zulu I kaMalandela.
Zulu I kaMalandela: He is regarded as the founder and first leader of the Zulu clan from the Nungi people. He lived from 1627 to 1709.
After Zulu, The next three chiefs were Nkosinkulu kaZulu I, Ntombela kaNkosinkulu, and Zulu II kaNtombela, respectively. However, their date of birth and the periods that they ruled were not captured.
Gumede kaZulu: He was known to have ruled the Zulus as a chief in the 18th century, but the exact dates of his birth and reign were not captured. He was the son of Zulu kaNtombhela.
Phunga kaGumede: He was born in 1657 as one of the sons of Gumede. The exact year that he became chief was not captured historically, but he died in 1727, paving the way for his brother, Mageba kaGumede. Some sources argue they were twins, even though others do not believe that assertion.
The Zulu Royal House Is One Of The Richest In Africa
Although the South African constitution recognizes traditional rulers such as Zulu Kings, there is no authority backing this recognition. That notwithstanding, the royal house receives an annual allowance from the government. Although there is no specified allowance that they receive, it runs into the millions of rand.
In 2021, the budget of the royal house was put at  R66.1m. While it may seem impressive, it was  R5 million short of the amount the house received as budget in 2020, which was R71.3 million. There are other things, such as grants and luxuries, that are received by the royal house, which are all paid for by the South African government.
On his own, the late King of the Zulu Kingdom, Goodswill, is a very wealthy man whose net worth was estimated at R284 million ($19m) before his death.