Some people find their lifetime partner once. Craig Ferguson took the plunge three times. The award-winning host of the Late Late Show, Craig may be able to brag about a stable and successful career, but Craig Ferguson's wives will be the first to tell you his romantic life has been thorny and complicated. Divorced twice, with a history of ex hook-ups and quite a wild lifestyle in the past, he sure can't brag about stable relationships. Despite his questionable lifestyle, Craig has been bold enough to air his opinions on women and attractions.
The combination of a wild lifestyle, divorce, and a touch of womanizing, leave the public with the question; 'who are the women he has walked down the aisle with?' This article will give insights about the ex-spouses of the late-night host, Craig Ferguson.
Craig Ferguson Has Been Married to Megan Wallace Cunningham For 13 Years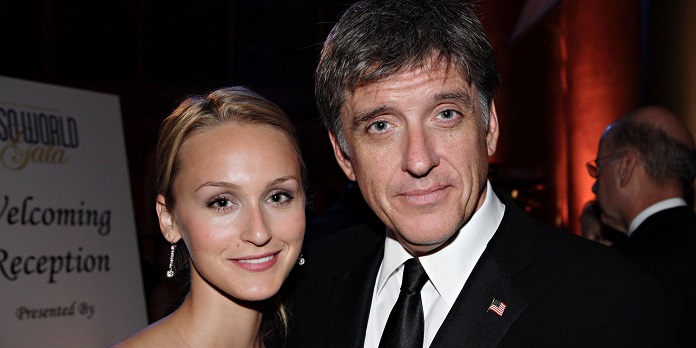 Name: Megan Wallace Cunningham
Year of birth: 1975
Birthplace: Chester Vermont, USA
Nationality: American
Occupation: Art dealer and philanthropist
Children: 1 (Liam James)
Craig Ferguson has been married thrice and his current wife is art dealer, Megan Wallace Cunningham. The couple got married in 2008 in a private ceremony. The couple was so private about the relationship that nobody knew about the wedding ceremony when it took place. However, after the couple openly came out about their relationship, fans gathered images and information about the wedding ceremony. They got married in Megan's hometown, Chester, Vermont on her family's farm. Megan gave birth to a son, Liam James, in 2011.
She is 13 years younger than Craig Ferguson (59), making her 46 years old. She is a well-known art dealer and a travel enthusiast. Although she has kept her life private, she is known to be very supportive of her husband as she accompanies him to red carpets and several events. Although there are rumors that Craig had other filings, information on those escapades is not available to the public.
Before Megan, Craig was Married to Sascha Corwin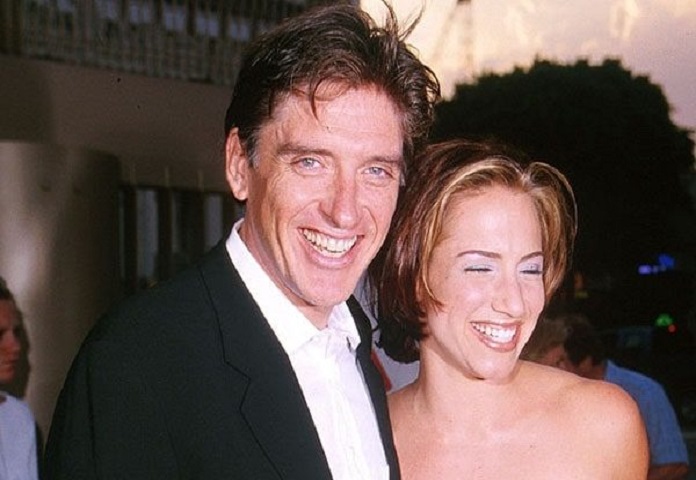 Name: Sascha Corwin
Date of Birth: November 5, 1970
Horoscope: Scorpio
Age: 50 years old
Place of Birth: Los Angeles, California, USA.
Children: 1 (Milo Hamish)
Nationality: American
Race: Caucasian
Profession: Bodybuilder, actress, and entrepreneur
Before his marriage to Megan, Craig had been married twice. His second wife was Sascha Corwin, and they were married from 1998 to 2004. Craig took time to get clean from drugs and heal his heart but finally decided to give love a chance nine years after divorcing his first wife. In 1995, he met Sascha Corwin, but they started as friends. The pair did not reveal where or how they met each other. After dating for a while, they got married on July 18, 1998, while he was 33 years old.
Craig Ferguson's second wife, Sascha Corwin, is a go-getter with an artistic flair. She is the daughter of a wealthy financier, and she studied in France. Sascha spearheaded lots of arts and wellness initiatives in Los Angeles and Paris. While she was with Ferguson, she established a James Bond-inspired gym named, Spy School. There, she taught clients special skill sets like rock climbing, etc.
Craig Had His First Child With His Second Wife
Three years into their marriage, in 2001, Corwin gave birth to a baby boy for Craig. That happened to be his first child as he didn't have any from his first marriage. Three years after his birth, the pair filed for divorce under circumstances unknown to the public. However, rumors suggest that they could not keep up with the romance and fell out of love, leading to a divorce. The divorce was a peaceful one, and they both maintain quite a friendly relationship to date.
Ferguson's First Marriage to Anne Hogarth Lasted For Three Years
Name: Anne Hogarth
Place of Birth: Los Angeles, California, USA
Nationality: American
Profession: Web Designer.
Height: 5 feet, 4 inches
Ex-husband: Craig Ferguson
Race: Caucasian
Among his three wives, Anne Hogarth was his first and their union was short-lived. Anne Hogarth is also the most private of all Craig Ferguson's ex-wives. However, it was recorded that the pair got married on October 20, 1983. The circumstances with which they met are unknown to the public. However, it is believed that the pair met way before Craig rose to stardom. Right from the first year of their marriage, it could be classified as a rough one due to the constant issues surrounding it.
Because the couple only got married at quite a young age, there were bound to be issues of emotional and financial incapability. Craig was only 21 years old when he got married to web designer, Anne, and she must have been around that age as well. During that period, Craig was into drug abuse, and his career prospects were little. He could only scrape odd gigs during complicated hours, usually at nightclubs. His increasing addiction to hard drugs got Anne fed up, and she filed for divorce in 1986. The divorce process was peaceful, and they parted that same year without any child as a connection.
Craig Ferguson Has Two Sons From His Three Marriages
Having been married three times and been rumored to be involved in flings, one would be forgiven for expecting Craig Ferguson to be a father to a truckload of children. Surprisingly, this is not the case as he has only two children from his marriages, and they both happen to be boys. Meet his sons below.
His First Son, Milo Hamish, is into Art Like His Mother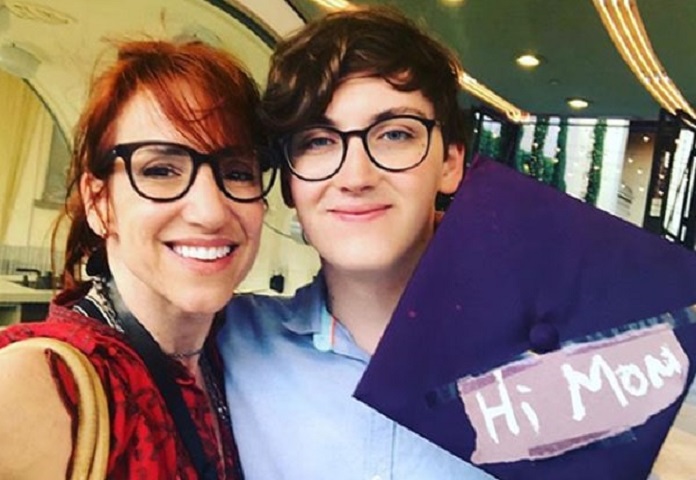 His first son, Milo Hamish Ferguson, was born in 2001 by Sascha Corwin. He was only three years when his parents divorced in 2004. His first name, Milo, means soldier of the merciful, and his other name, Hamish, is a Scottish name that means, Supplanter. He has taken after his mother in terms of career paths and is into art. At 20 years, he is currently studying in the school of Visual Arts in New York, pursuing a degree in Visual and Design Arts. He took gifts from his parents, as he is into arts like his mother, and shares his art with the public for entertainment, just like his father. Milo is quite active on social media with pages on YouTube, Instagram, and Twitter to publicize his artworks. Although being this exposed, he keeps his private life personal.
His Second Son, Liam James, Already has Film Credits to His Name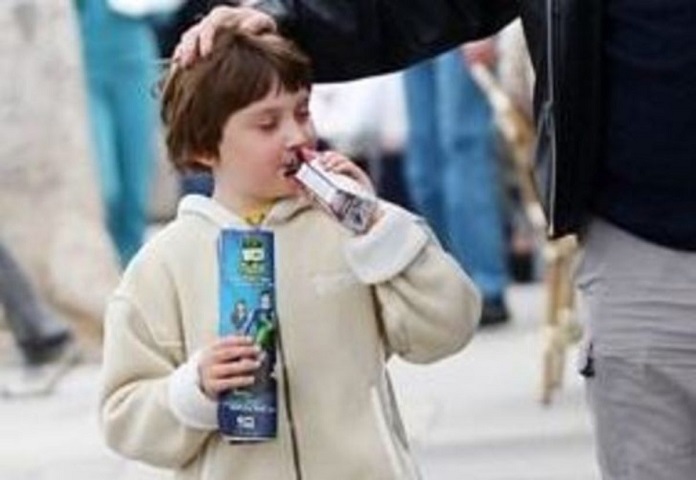 Craig's second son, born by his current wife, Megan is named Liam James Anderson. He was born in 2011 in LA, USA. He picked up his father's commentary and fluency skills, as he landed a role in animation. 51-year-old Liam James was the voice-over of Nuffick Haddock in the award-winning series, How to Train Your Dragon. Despite his publicity, much of his life is not revealed to the public, and there are barely any pictures of him splattered on the internet. There are rumors he has an interest in cars and photography. After his appearance in How to Train Your Dragon, we can only hope to see more of him on TV.
Ferguson's Love Life is Less Successful Compared to His Career
Although the comedian has been married to three wives, Craig Ferguson's first and second marriages ended in divorce. However, the same can't be said of his career. Craig started his career in the UK with music, comedy, and theatre. Later, he moved to the USA in November 1994. Thereafter, he started appearing in several movies, including the ABC Sitcom, The Darey Carey Show (1996-2004). Best known for hosting the CBS late-night show, The Late Late Show With Craig Ferguson (2005-2014). He won a Peabody Award in 2019 after his interview with South African Archbishop, Desmond Tutu.
He also hosted the syndicated game show, Celebrity Name Game (2014-2017), which made him win two Daytime Emmy Awards. In 2017, he released a six-episode web show with his wife, titled, Couple Thinkers. Ferguson has written three books so far; two memoirs and a novel. He has written and starred in three films, directing one out of them, and he has appeared in several movies as well.
Craig also takes roles as a voice-over in animations, like his role as Gobber in How to Train Your Dragon (2010-2019) film series, Owl in Winnie The Pooh, and as Lord Macintosh in Brave (2012). In 2013, he released his 3rd comedy special, I'm Here to Help on Netflix. It was rated 4 out of 5 stars, and it became number 6 on Billboard's top comedy album. More so, it was nominated for Grammy's best comedy album.