Former Steinhoff Chief Executive Officer, Markus Jooste, reached the peak of his career when he emerged as the CEO of the retail holding company in 2000. Later in 2016, he became one of the wealthiest people in South Africa as he had an estimated net worth of $400 million at the time. One year later, his empire came crashing down as he was exposed to what has been considered one of the biggest corporate scandals in South Africa. Following his resignation in late 2017, it was revealed in the media that Markus Jooste had been cheating on his wife, Ingrid, with a blonde-cropped hair mistress.
Since then, the businessman's personal and professional life has taken a downward trajectory. Having been involved in accounting irregularities that were discovered by German authorities, he is yet to recover from the scandal that caused tens of thousands of South Africans to lose millions of rands. Jooste last made a public appearance in 2018, and afterward, nothing has been heard of him and his family.
Markus Jooste Has Been Married To Ingrid For Many Years
Markus Jooste and Ingrid were married for several years before the cheating scandal strained their marital relationship. For many years that their marriage was in the public eye, the two supported each other and attended functions together, mostly their horse racing events. Nonetheless, the couple never revealed details of their marital relationship to the public. As a result, it's still unknown how the two met and equally when they became man and wife. Having kickstarted their horse racing venture in the 1990s, it seems that the couple has been married for over two decades.
What Does Jooste's Wife Do For a Living?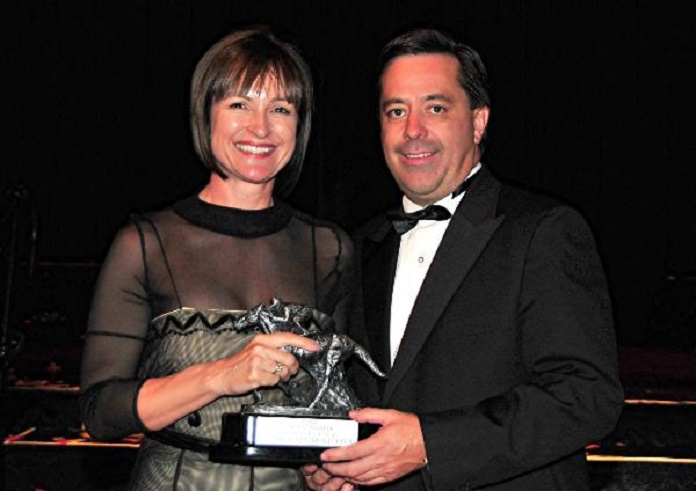 Unlike her celebrity husband, who was always making news headlines due to his career success, Ingrid avoids being in the spotlight. Hence, there's only a trifle of information about her in the media. Before her family's disappearance from the public eye, she was her husband's business partner in horse racing. Ingrid and Markus Jooste managed the business for many years, and it became pretty successful, with Jooste being ranked as the second biggest horse racing investor in Africa.
Ingrid's husband has once revealed that initially, she was not interested in horse racing. Still, along the line, she developed an interest in the business and started attending horse racing events to see their horses run. She reportedly designs the cross country colors worn by their jockeys to the horse racing events. In 2016, one of their racehorses, The Conglomerate, purchased in Australia for R1.6 million, emerged as the winner of Durban July. Having made substantial wealth from her business career, Ingrid was said to have bought a townhouse in Stellenbosch in May 2017 for R2.7 million.
Markus Jooste and Ingrid Share Three Children
The former Steinhoff International executive, with his better half, has three children; twin daughters –  Andrea and Milanje Jooste and a son. Like their mother, nothing much is known about their children. At the moment, information regarding their date of birth, academic achievements, career path, and personal life have been kept secret. In 2017, it was reported that Markus Jooste and Ingrid's daughter sold her house in Stellenbosch.
Andrea Jooste is married to Stefan Potgieter, who once managed Jooste's businesses through a company called Mayfair Speculators. He also manages real estate properties owned by Markus Jooste's friend, Malcolm King. Jooste's son-in-law, along with King, are board members of Lanzerac Investments.
The Businessman's Extramarital Affair With His Blonde Mistress Was Exposed in 2017 
In the wake of Markus Jooste's Steinhoff saga, which saw the enormously successful conglomerate lose more than R194 billion, Jooste's other big secrets came to light. It was revealed in late 2017 that the millionaire entrepreneur had rented a luxury apartment in Bantry Bay for his alleged mistress named Berdine Odendaal, who was 34 years old at the time. The property has a glass-walled pool next to the ocean and is managed by Markus Jooste's son-in-law, Stefan Potgieter, on behalf of Coy Properties. It was bought by the real estate agency in 2012 for R21.5 million.
It's uncertain when Markus and Berdine kicked off the romantic affair. However, Jooste's relationship with the blonde lady wasn't a secret amongst his elite friends in Stellenbosch. They reportedly discussed the girlfriend he flew around in choppers in their social circle. Even though the Stellenbosch set knew about Markus Jooste's illicit affair with Odendaal, Ingrid was never in the know. The trio reportedly shared the same PO Box in Somerset-West; PO Box 902, Somerset Mall. Whereas Jooste and Berdine Odendaal had the same Pretoria PO Box: PO Box 17328, Groenkloof, Pretoria.
When Jooste's alleged mistress was asked about the nature of her affair with the father of three, she declined to comment. Then when she was inquired of the property in Bantry Bay and the connection with Markus Jooste, she replied, "no comment." On the other hand, Jooste never responded when he was contacted by media houses through phone calls and Whatsapp messages.
What To Know About Markus Jooste's Alleged Girlfriend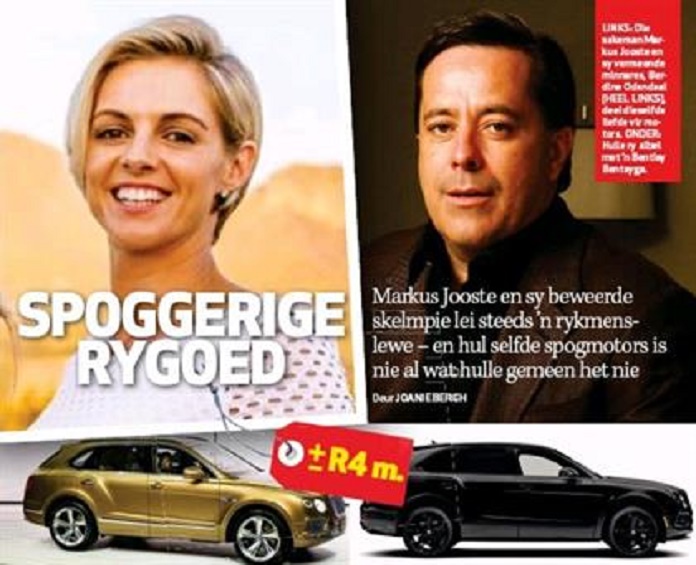 Markus Jooste's alleged mistress, Berdine Odendaal, is a polo player who is never shy of showing off her lavish lifestyle on social media platforms. She is said to be living in a luxury apartment in Bantry Bay. She goes on polo holidays on a yacht to cities like Monaco. Berdine mostly spends her days smoking, reading books, and riding on a horse. She owns many real estate properties in the pristine Val de Vie Polo Estate, and they are said to be about 10 in number. She has 11 real estate assets registered under her name. On the other hand, Jooste also has several properties in the Val de Vie Polo Estate.
He owns two properties in the estate valued at over R10 million, while Odendaal's eleven properties are said to have been purchased for an estimated price of R3.3 million each. Throughout her career as a polo player, Berdine Odendaal has participated in many sports events, including the one hosted in Argentina. She also attended a polo event held in St. Tropez, France. In March 2017, she was spotted at the Mercedes Benz fashion week. She owns two Argentinian polo ponies, and her car collection boasts expensive vehicles, including a white Ferrari and a customized silver Bentley.
How Markus and Ingrid Resolved The Cheating Scandal 
When Markus Jooste was indicted for fraud and embezzlement in 2017, several law enforcement agencies, including the Hawks and German authorities, started investigating him. As a result, he went into hiding with some reports claiming that he had moved from South Africa to Argentina. Having disappeared from the public eye for years now, it is yet unknown whether Markus Jooste and Ingrid have moved on from the cheating scandal and have continued living together as man and wife, or they have called it quits. At the moment, nothing is known about their marital life.