Wealth is a crown and those who wear it must be recognised as the kings of the society and be accorded the deserving respect that comes with the crown. But, it is not easy to get the crown. You would have to jump through hurdles, overcome quite a number of very unflattering obstacles and have a story to tell. When you eventually get the crown, you can be sure that the world will be waiting to help you tell your story and there are very many ways to do that.
Whats more, more South African billionaires and millionaires are springing up with each passing year. So, it's that time of the year again when you're regaled with lists of the richest people around, how they get their money and how much they are truly worth.
It would surprise you to know that to make this list is not something that happens overnight, it takes the struggle of decades by the hardest working entrepreneurs and business people to appear on the list. Over the years, several people who used to be on the list of the richest people in South Africa are no longer as lucky to be on it whereas others are climbing higher and higher each year. Then, of course, there are those others who have longed for quite a while to be mentioned in the list and this time, some of them were quite lucky to be remembered.
In this article, we've taken a look at Forbes list and have combined that with information from other sources such as Bloomberg and Ventures Africa to come up with a more comprehensive list of the richest men in South Africa, these are multi-billionaires and multi-millionaires, all figures are in US dollars.
Top 20 Richest People In South Africa
20. Irene Charnley
Net Worth: $151 Million; Industry: Telecoms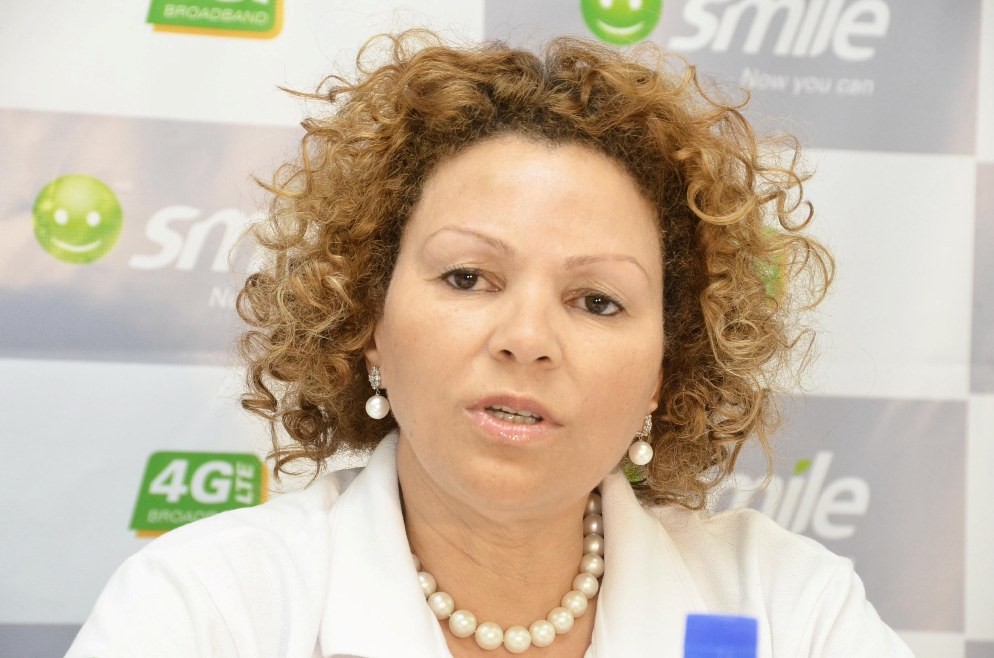 Irene Charnley a beautiful South African and a former trade unionist born on May 6, 1960, has a net worth of $151 million.
Irene Charnley spent 13 years as a negotiator for South Africa's National Union of Mineworkers and later became the Executive Director at MTN, Africa's largest telecom company. Currently, she is the CEO of Smile Telecoms, a Mauritius-based telecommunications products company operating in Nigeria, Tanzania, Uganda, the Democratic Republic of the Congo and South Africa.
She spearheaded MTN's expansion across Africa and beyond; played a major role in acquiring Nigerian and Iranian operating licences for the company. However, in 2007, she left the company under controversial circumstances. In addition to working with MTN, she was also a director of FirstRand Bank and Johnnic and Johnnic Communications. Her estimated net worth of $151 million makes her one of the wealthiest women in Africa
See Also: World's 10 Happiest Jobs
19. Paul Harris
Net Worth: $200 Million; Industry: Banking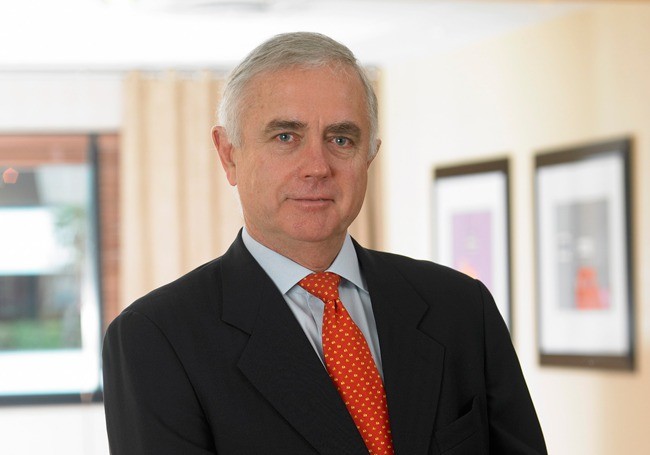 Paul Harris is one-third of the banking and finance triumvirate known as the three musketeers or the RMB rat pack. He joined Rand Consolidated Investments soon after it was co-founded by GT Ferreira and Laurie Dippenaar in 1977; it merged with Rand Merchant Bank (then run by Johann Rupert) in 1985.
He became CEO of RMB in 1992, and in 1998 after the merger of RMB with First National Bank to form FirstRand, he was made CEO of FirstRand Bank, with Dippenaar as group CEO and Ferreira group chairman.
Harris was the chief executive of the FirstRand group from 2005 to 2009. He was charged with setting up the Australian subsidiary Australian Gilt Securities in 1997, now RMB Australia.
He is a director of Cricket SA and collects art extensively. He has turned Ellerman House in Cape Town's Atlantic suburbs into one of South Africa's most luxurious boutique hotels. The man recently began lecturing on business at Stellenbosch University.
18. Mark Shuttleworth
Net Worth: $222 Million; Industry: Investment/Internet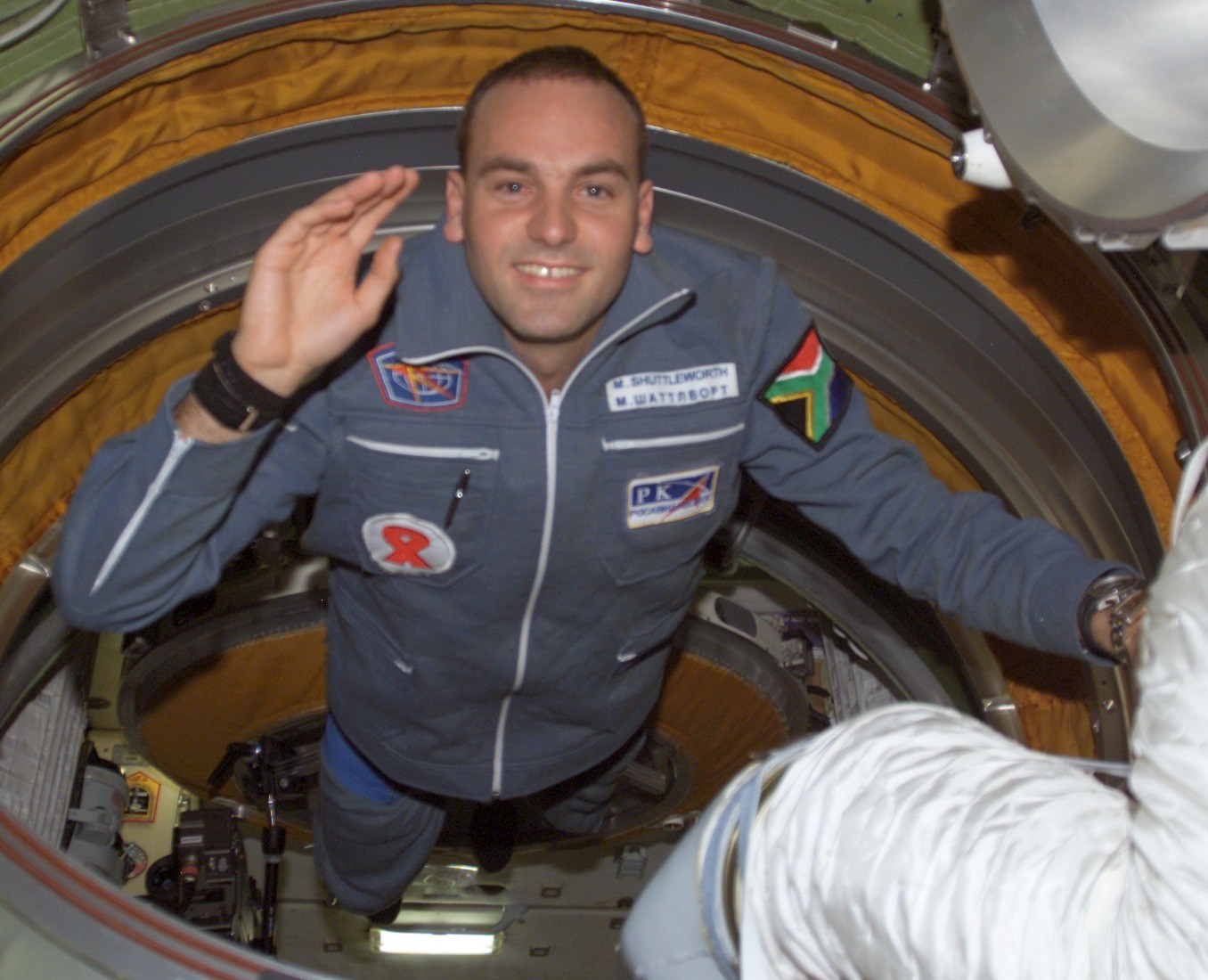 At the age of 22, Shuttleworth founded Thawte, a digital certificate and internet security company which he sold to VeriSign for $575 million in 1999, when he was 26.
He used a fraction of his wealth to start HBD Capital (now called Knife Capital), a Cape Town-based emerging markets investment fund. HBD has made a series of successful exits including Fundamo, a mobile financial services company which was acquired by Visa for $110 million in 2011; and CSense, which was acquired by GE Intelligent Platforms the same year.
Shuttleworth also founded and funds Ubuntu, a computer operating system which he distributes as free open source software. He holds dual citizenship in South Africa and the United Kingdom and currently lives on the Isle of Man. On 25 April 2002, Shuttleworth became the first-ever African in space and the second self-funded space tourist.
See Also: Pam Golding: Facts You Didn't Know About South Africa's Richest Woman
17. Markus Jooste
Net Worth: $400 Million; Industry: Furniture Retailing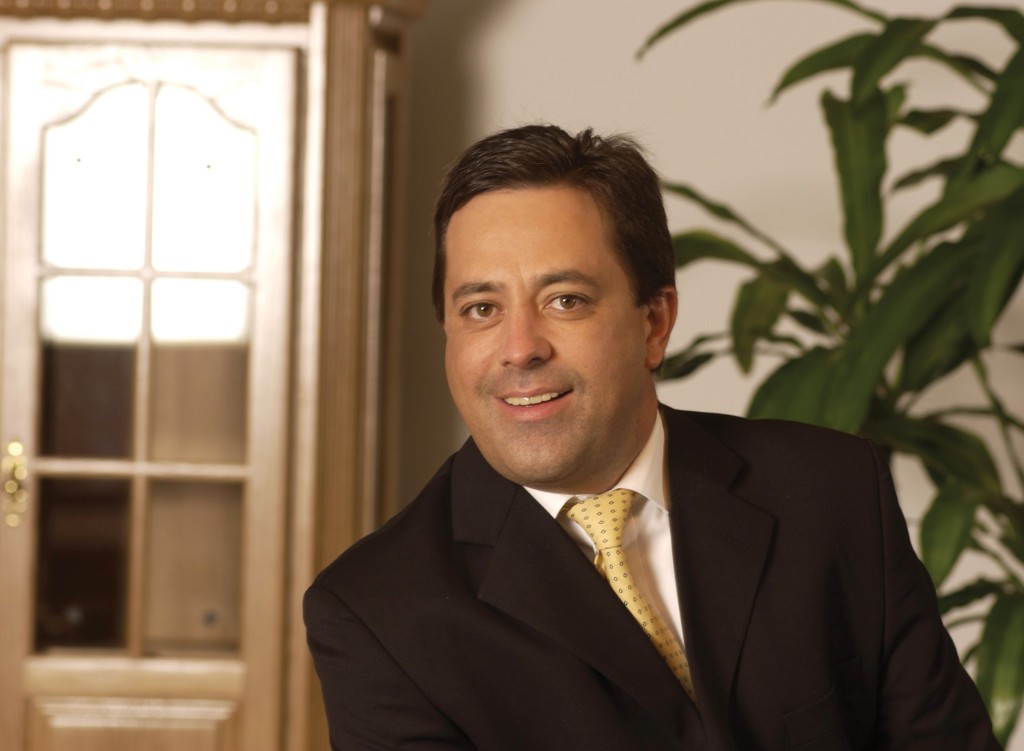 Markus Jooste is well-known as a patron of South African horse racing as he is for his day job as chief executive of furniture manufacturer-retailer, Steinhoff International. The Johannesburg-listed company sells furniture in Europe, the Pacific Rim and Southern Africa. Steinhoff employs 55,000 people and its revenues in the year through June 2011 were nearly $5.5 billion.
Jooste joined retailer Gommagomma in 1988 as finance director and just a few months later negotiated its sale to Steinhoff's furniture empire. He has become a controversial figure after the South African Revenue Service (equivalent to the IRS) publicly questioned his use of tax shelters to avoid tax earlier this year.
Since most of Steinhoff's assets are in Europe, Jooste is considered to be the most travelled businessman in South Africa, apparently spending as many nights on the 11 hour overnight flight from South Africa to Europe as he does at home.
He recently moved from Irene near Pretoria to Stellenbosch near Cape Town. With an interest in a nearby wine farm, Jooste is a senior member of the Stellenbosch business clique, alongside Johann Rupert, GT Ferreira and Jannie Mouton.
16. Gus Attridge
Net Worth: $479 Million; Industry: Pharmaceuticals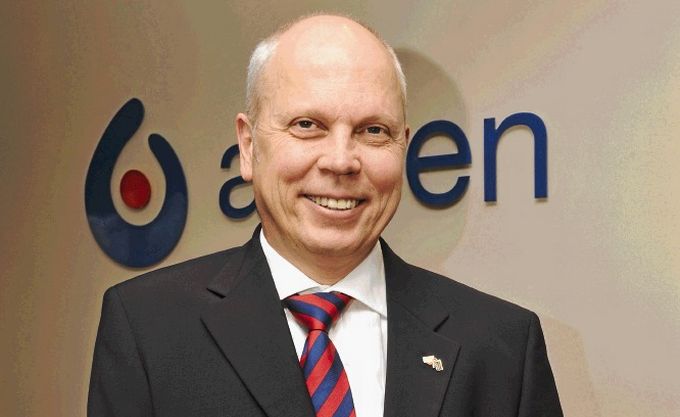 Gus Attridge is the Deputy CEO of Aspen Pharmacare, the largest Pharmaceutical company in Africa which has also been named world's fifth largest generic drug-maker. Attridge owns a 4% stake in the publicly traded South African firm, which he co-founded with Aspen Pharmacare CEO Stephen Saad in 1997.
Aspen Pharmacare expanded its global footprint with a slew of acquisitions in 2013; revenue grew 53% in the year through June 2014 to $2.7 billion (29.5 billion Rand).
In October 2014, UK pharma giant GlaxoSmithKline, which owns nearly 19% of Aspen Pharmacare, purchased 25% of Aspen's Japanese unit for an undisclosed price. Aspen manufactures drugs in factories around the world, including in Australia, Brazil, Mexico, Germany, South Africa and Tanzania.
15. Raymond Ackerman
Net Worth: $500 Million; Industry: Retailing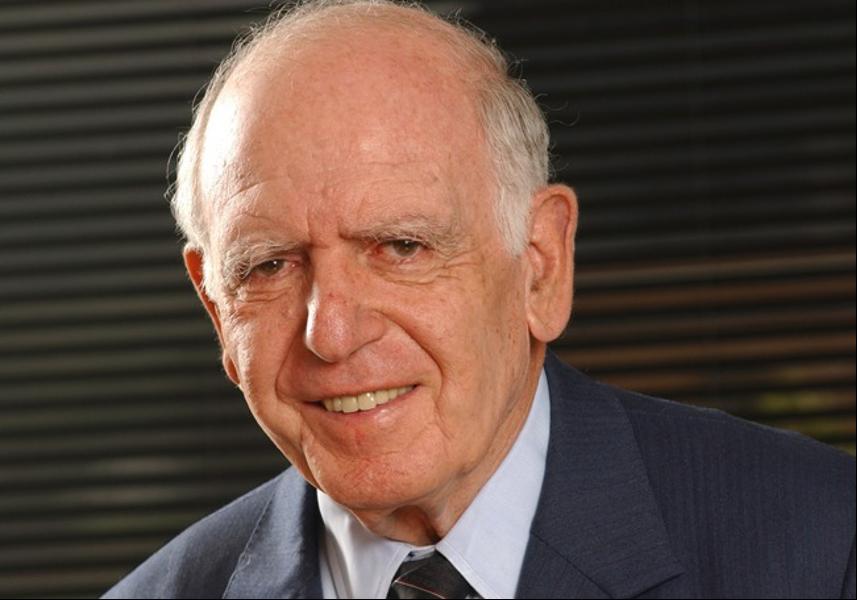 Raymond Ackerman (born 10 March 1931) is a familiar name in South Africa. He is the man behind the South African retail giant: Pick 'n' Pay. Ackerman won the Outstanding Young South African of the year award in 1965, along with Gary Player and by the time he was 35 years old in 1966, he became the managing director of 85 Checkers stores; however, he was fired in the same year.
In his fighting spirit, he bought four stores in Cape Town and started trading under the name Pick 'n' Pay. Under his leadership, the mega retail store has grown into one of Africa's largest supermarket chains.
Today, the Pick 'n' Pay Group has a total of 775 stores, made up of Hypermarkets, Supermarkets and Family Stores (which are franchise stores); employs over 42,000 people, and generates an annual turnover of R55.3 billion leaving Ackerman one of South Africa's richest men.
14. Gerrit Thomas Ferreira
Net Worth: $510 Million; Industry: Banking and Insurance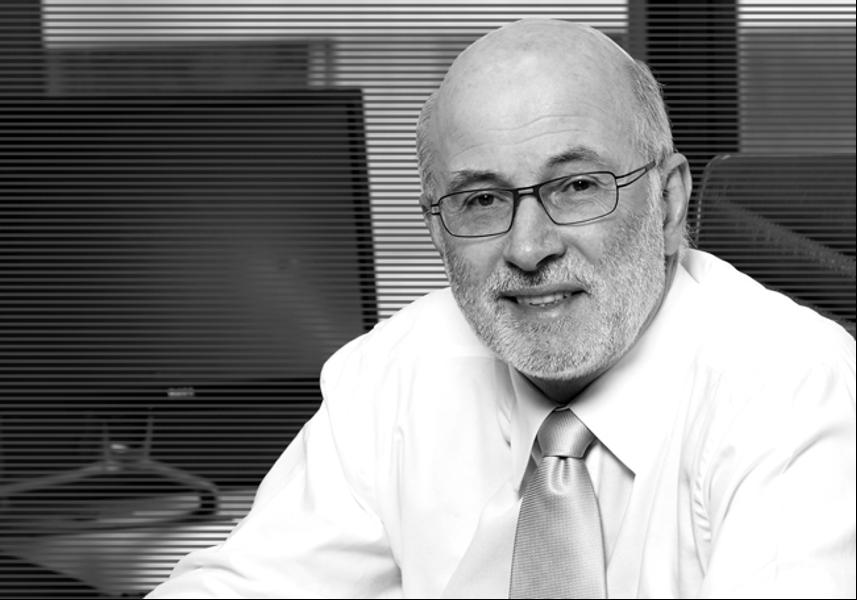 GT Ferreira is a self-made billionaire with a total net worth of $510 million. His source of wealth spans across insurance, banking and finance. He co-founded Rand Consolidated Investments in 1977 with Laurie Dippenaar and Paul Harris which eventually became Rand Merchant Bank, and after a series of mergers and acquisitions became the FirstRand group; one of the biggest banks in South Africa.
He currently serves as a non-executive chairman of RMB Holdings. He has a great taste for good wine which may have ignited his interest in the Tokara vineyard and winemaker which he owns.
According to Ferreira, wine is all about ROE (return on ego) rather than on equity. It is worthy of note that Tokara has been a success with the wine critics, winning gold medals every year since it started to produce wine under its own label.
13. Cyril Ramaphosa
Net Worth: $550 Million; Industry: Investments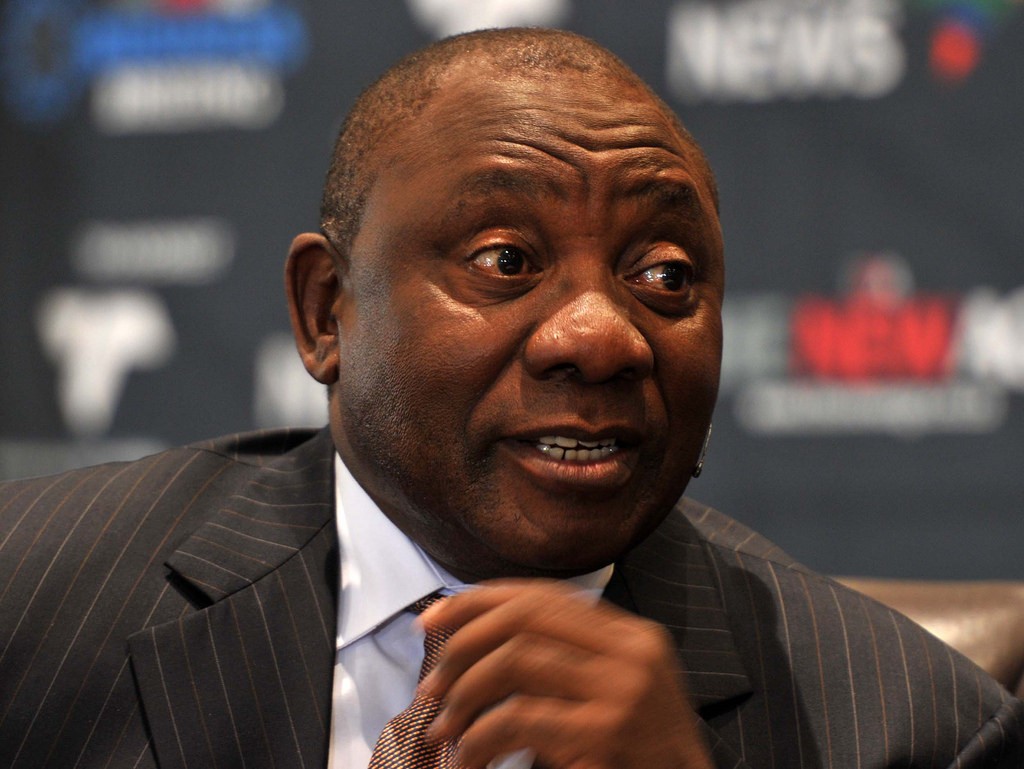 A lover of fast cars, vintage wine, trout fishing and game farming, Cyril Ramaphosa had always loved politics and was hoping to become Nelson Mandela's vice president which never worked out.
However, he became the symbol of black capitalism in South Africa. Widely respected as a skilful and formidable negotiator and strategist, he acquired a stake in almost every key sector – from telecoms and the media to beverages and fast-food (he owns the South African franchise of the US fast food chain, McDonald's) and mining.
He is best known for building up the biggest and most powerful trade union in South Africa and with this great acumen, he translated his business into a successful empire. He is currently worth $550 million.
12. Adrian Gore
Net worth: $563 Million; Industry: Financial Services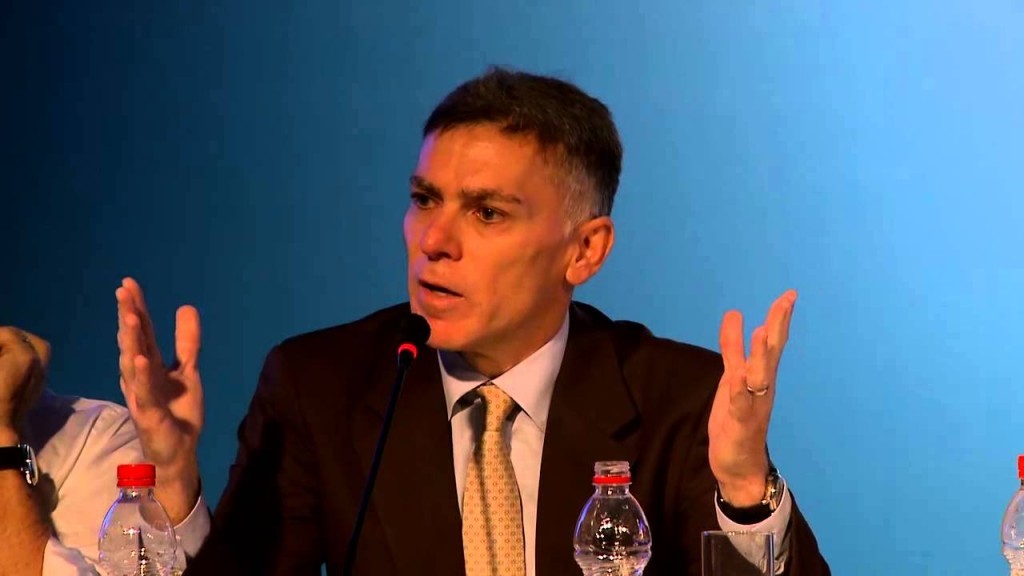 Adrian Gore is a top businessman who transformed the South African medical insurance business. While working at South African insurer Liberty Life in the early 1990s his suggestions to build a new kind of medical insurer were turned down by Liberty's powerful founder (and former billionaire) Donald Gordon.
In 1992, he got backing from the co-founder of Rand Merchant Bank, Laurie Dippenaar, to set up Momentum Health, which Rand Merchant Bank acquired. It was renamed Discovery Health and listed on the Johannesburg exchange in 1999.
11. Lauritz (Laurie) Dippenaar
Net Worth: $650 Million; Industry: Banking/Insurance
Laurie Dippenaar is a qualified Chartered accountant who built a financial services empire over the last several decades. He co-founded Rand Consolidated Investing with GT Ferreira and Paul Harris in 1977.
After a series of mergers and acquisitions, FirstRand was formed in the 1990s; Dippenaar is non-executive chairman of FirstRand, which is active in banking and insurance, in South Africa, 5 other neighbouring countries and in India.
Laurie is a philanthropist and has endowed the Laurie scholarship fund with $44,000 a year in scholarships in the post-graduate category for South Africans who have leadership potentials. Dippenaar's hobbies include cycling, canoeing and watching rugby.
10. Jannie Mouton
Net Worth: $1.0 Billion; Industry: Financial Services
Jannie Mouton was born in Carnarvon in 1946, this 69-year-old has a long way yet before he decides to slow his pace. Jannie is the founder and Chairman of PSG Financial Services. The company owns a 28% stake in Capitec Bank which is making waves from Stellenbosch to the rest of Africa.
He also owns a controlling stake in PSG Capital, a corporate finance and advisory services company, and in Curro, a chain of private schools in South Africa. Both of his sons serve on PSG Group's board, while his son Piet Mouton is the CEO.
9. Desmond Sacco
Net Worth: $1.1 Billion; Industry: Mining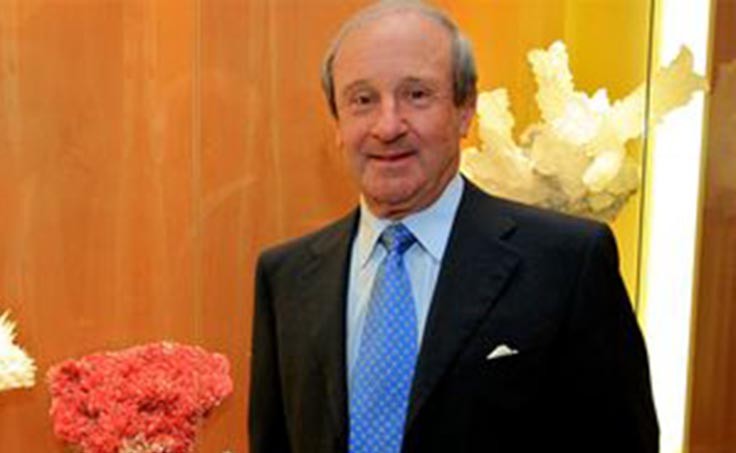 Sacco took over the reins of Assore Group from his father Guido Sacco who founded it. For the first time, he managed to make it to the Forbes Billionaire list after the stocks of his company surged on the stock exchange.
Desmond studied Geology at the University of South Africa before joining his father's mining company. And like Patrice Motsepe, he is another mining magnate from this once British colony. Sacco is fond of playing Cricket and other sport of Hockey. He spends his spare time playing Hockey and sometimes Cricket.
8. Christoffel Wiese
Net Worth: $1.1 Billion; Industry: Retail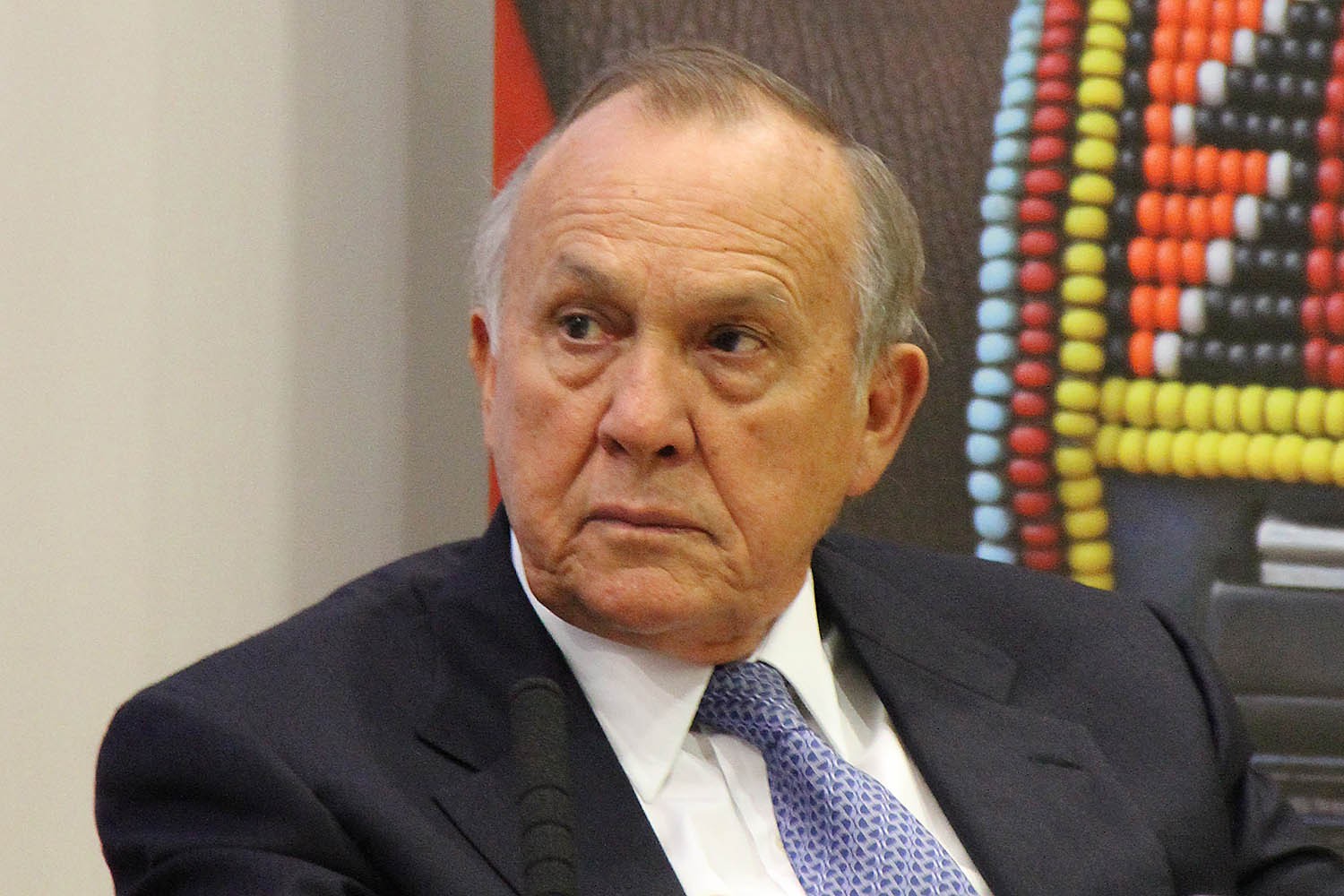 Wiese studied Law at the University of Stellenbosch. After school, he took up a job as an executive director at Pep Stores, a discount clothing chain co-founded by his parents which later diversified by acquiring a small retail chain, Shoprite.
When Wiese became chairman of the company in 1981, he changed the company's name to Pepkor and made a series of acquisitions including Ackerman, a prominent clothing chain.
Wiese holds a 44-percent stake in Pepkor and a 15-percent stake in Shoprite, which he listed on the Johannesburg Stock Exchange (JSE). While his Shoprite stake remains his most lucrative asset, he also owns significant stakes in other JSE-listed companies including Invicta Holdings, Mining Group, Pallinghurst Resources, Tradehold Ltd, Naspers, Digicore, and a 35-percent stake in the private equity firm, Brait. Other assets include Trans Hex Group and a private game reserve in the Kalahari.
Today, Shoprite is Africa's largest discount grocery retailer. Wiese is the largest individual shareholder of Shoprite. It operates 453 grocery stores in South Africa and across Sub-Saharan Africa.
Shoprite recently bets big on Nigeria and has plans to open 50 stores in the near term, with long-term plans for as many as 700 grocery outlets across the country.
7. Stephen Saad
Net worth: $1.2 Billion; Industry: Pharmaceuticals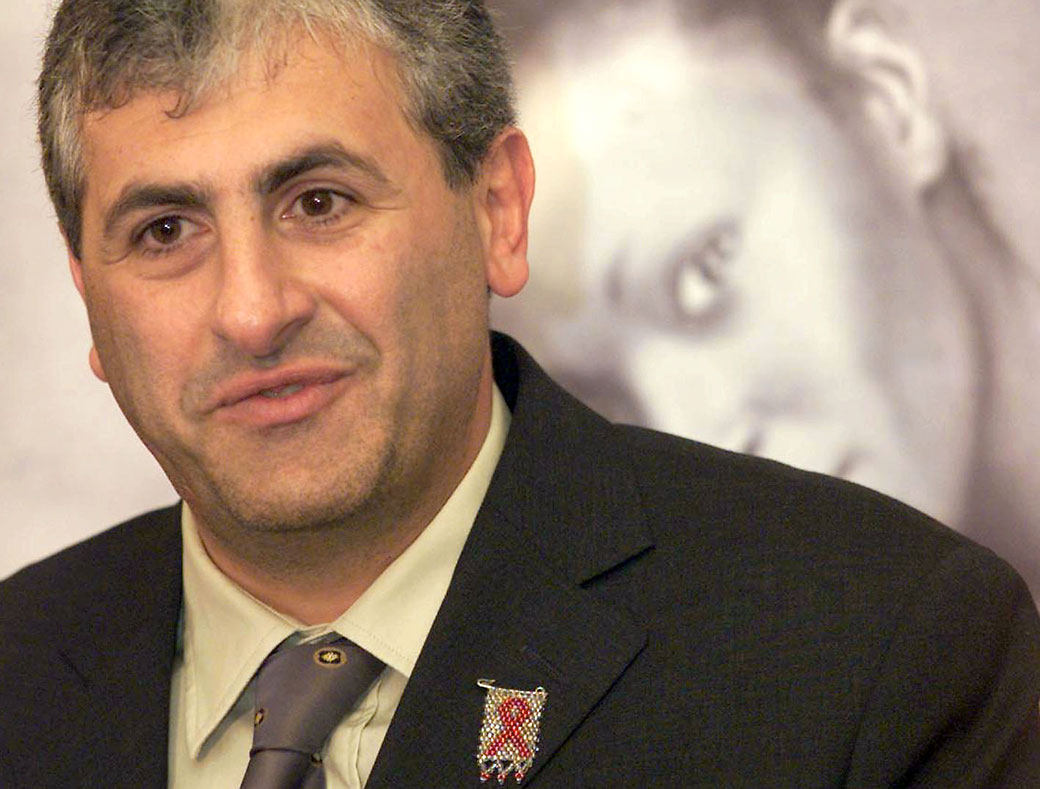 Stephen Saad is one of the billionaires in South Africa. His net worth is currently at $1.7 billion which is a huge lift from the $1 billion calculated as his net worth last year. He is considered as a shrewd businessman and, he has enormous experience in the pharmaceutical world.
During his 20s, he started and ran a few small firms which were in pharmaceutical businesses of which he sold his share in one of them for 3 million and became a millionaire overnight back in the late 1990s. Later on, he founded Aspen Pharmacare, South Africa's leading and publicly trading drug manufacturer on the Johannesburg Stock exchange. Aspen stakes have risen throughout 2012 but he became a major billionaire when his company established ties with global pharmacy innovators that often see generic companies as rivals, hence GlaxoSmithKline is one of the largest shareholders in Aspen.
6. Allan Gray
Net Worth: $1.57 Billion; Industry: Financial Services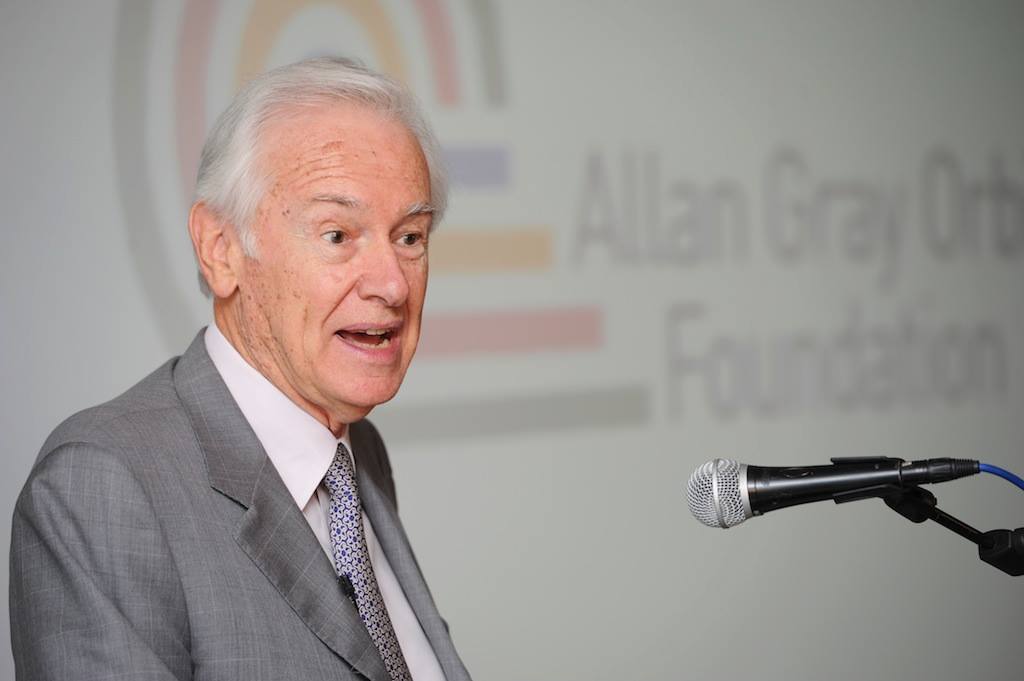 Allan Gray is a reclusive billionaire who initially studied at Rhodes University, South Africa, qualifying as a chartered accountant before receiving an MBA from the Harvard Business School.
He later joined Fidelity Management and Research in Boston, the USA where he worked for eight years. He is the founder of Allan Gray Limited, South Africa's largest privately owned investment firm with assets under management in excess of $30 billion. Gray is also the founder of Orbis, an asset manager in Bermuda which he established in 1989. The investment firm has over $21 billion under management.
In 2007, Gray endowed his Allan Gray Orbis Foundation with $130 million, the single largest charitable gift in Southern Africa at the time. The foundation funds scholarships for poor but promising South African high school students. About 7 percent of Allan Gray Limited's profit after tax also goes to the Foundation.
In 2012, Allan Gray established Allan Gray Investment Management Nigeria to take advantage of the fast-growing number of middle and high net worth individuals.
5. Motsepe Patrice
Net Worth: $2.4 Billion; Industry: Mining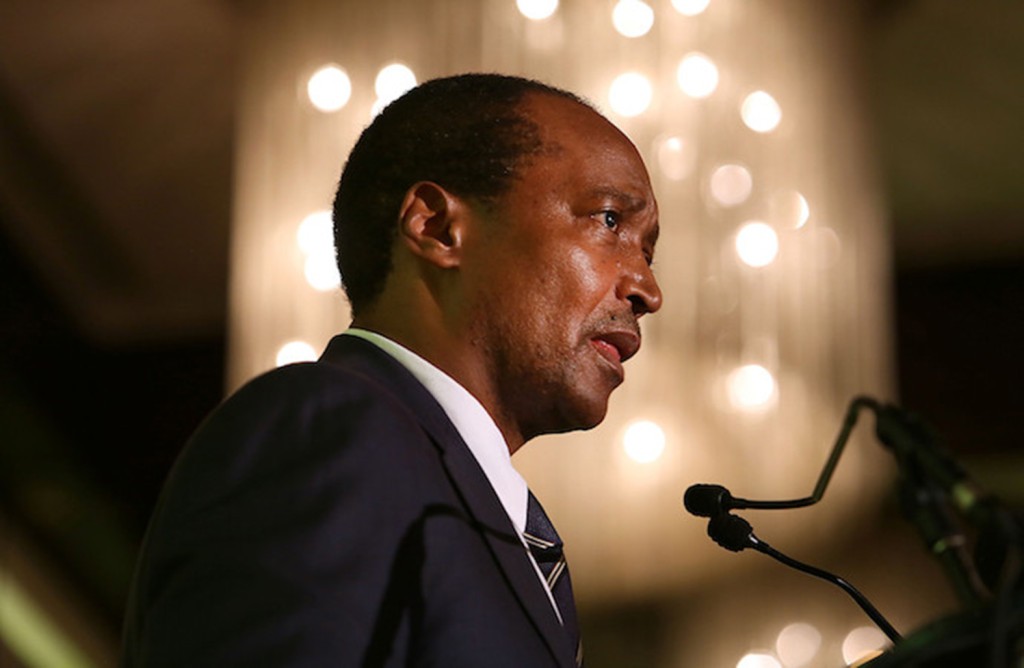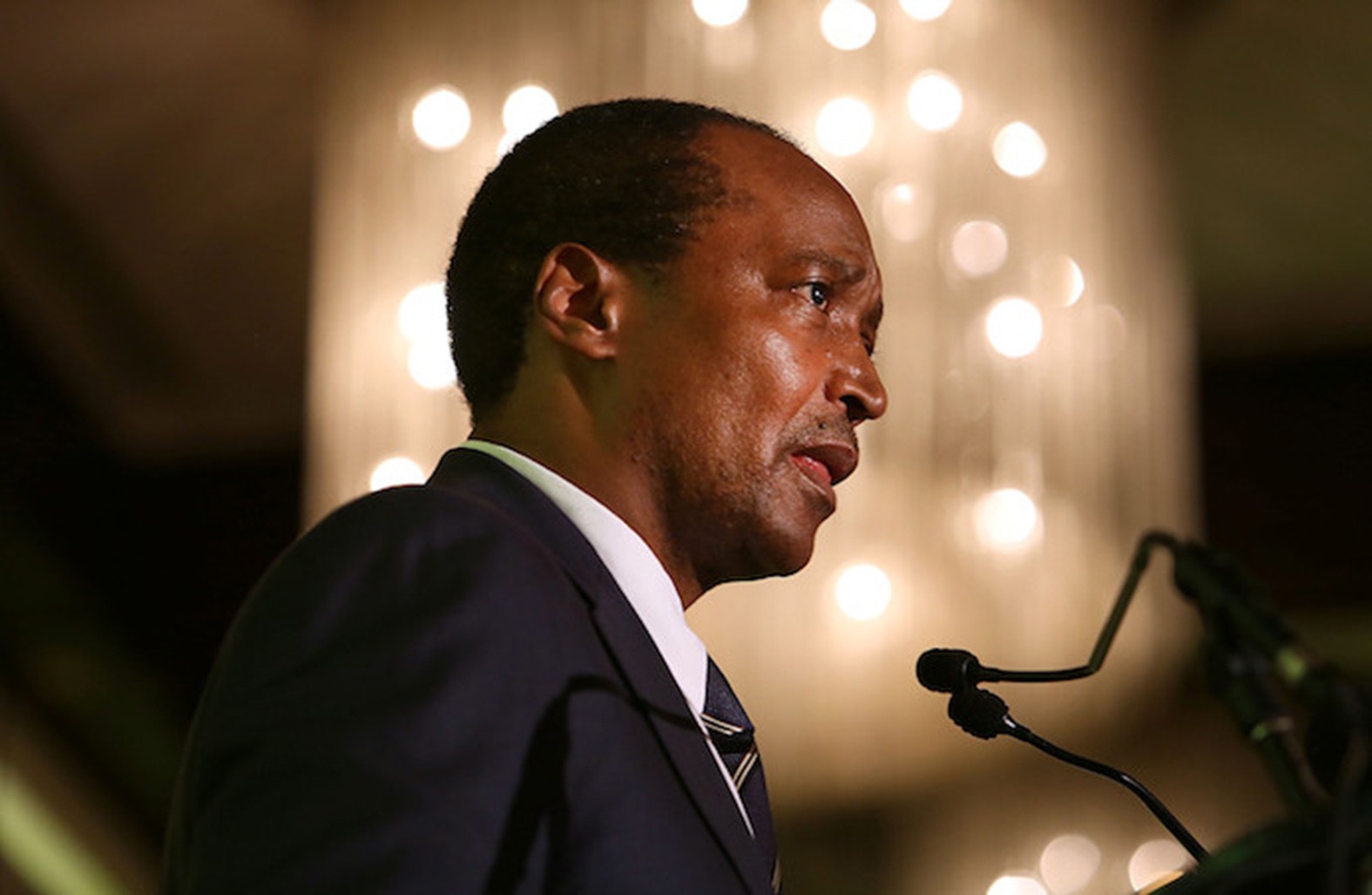 Patrice Motsepe highlights what is still a problem on the African continent; systemic racism. Motsepe still remains the only black billionaire in South Africa, a nation made up predominantly of black people but sees the majority of its wealth lay in the hands of whites.
Patrice is the founder and executive chairman of African Rainbow Minerals, which has interests in ferrous metals, base metals, gold and platinum. Through his company, African Rainbow Minerals, Motsepe has become a self-made mining magnate with interests in many different minerals helping to build his wealth which has expanded into financial service companies and an ownership in a football club.
Concerned by the gross inequity within the South African economy, Motsepe joined Bill Gates and Warren Buffett in The Giving Pledge by agreeing to give away half his wealth to charitable causes.
He is married to Precious Moloi Motsepe, the head of the Motsepe Family Foundation and executive chairperson of African Fashion International.
4. Wendy Appelbaum
Net Worth: $2.6 Billion; Industry: Insurance/Real Estate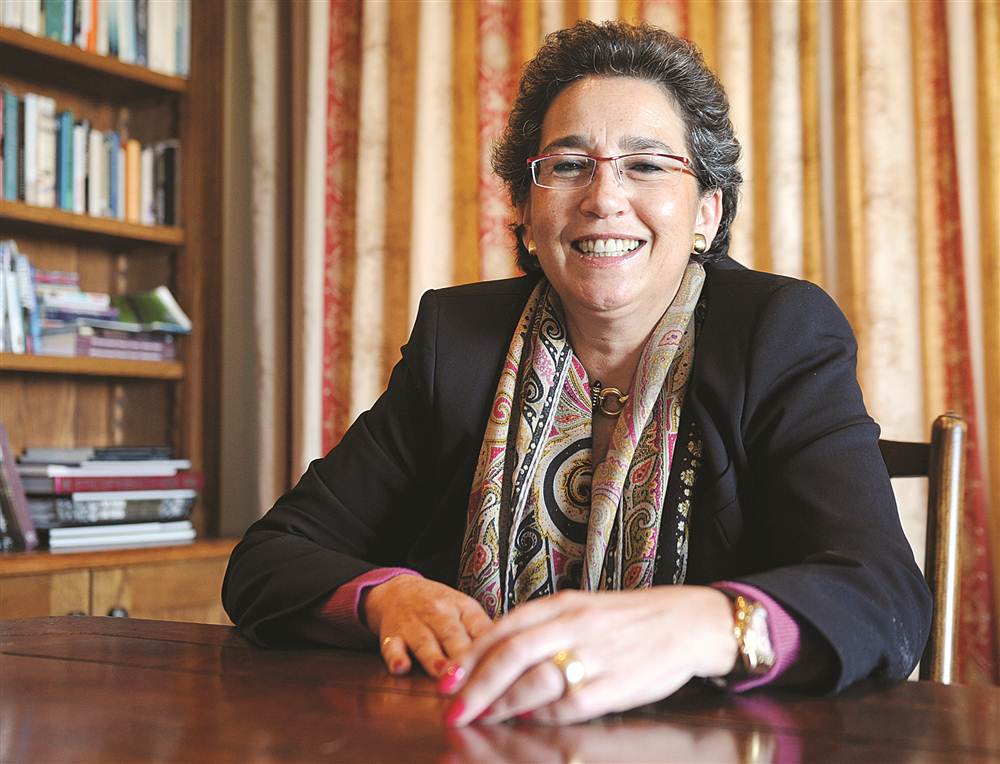 Wendy Appelbaum is the only daughter of South African tycoon Donald Gordon. She previously served as a director at Liberty Investors, an insurance and real estate firm her father founded and was one of the company's largest individual shareholders.
She sold her shares to rake in her fortune. Upon selling her shares she made her own personal fortune. She was once the Deputy Chairman of Women's Investment Portfolio Limited (Wiphold), the first women dominated company to list on the Johannesburg Securities Exchange (JSE) with the assets in excess of R1 billion.
She invested in DeMorgenzon, a wine estate in the famous wine region of Stellenbosch. In her philanthropic nature, she has donated more than US$23 million to pursue the cause of Gordon Institute of Business Science and the Donald Gordon Medical Centre, in memory of her father.
Wendy Appelbaum's net worth as of early 2012 is estimated at $259.3 million. But today, it has skyrocketed to $2.6 billion, making her one of the richest women in Africa.
3. Koos Bekker
Net Worth: $2. 8 Billion; Industry: Media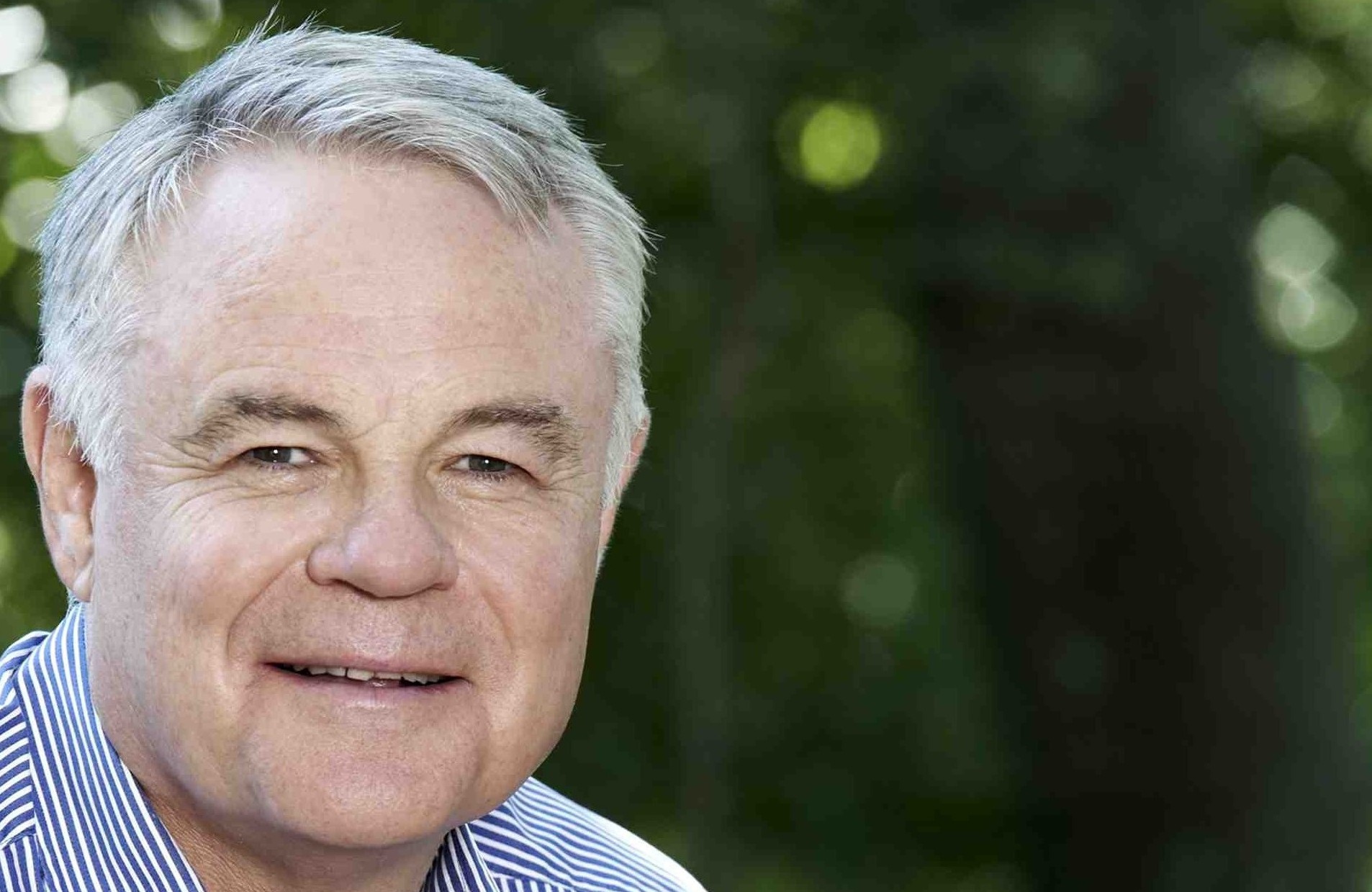 Bekker is one of the media tycoons that has a knack for spotting real talent and it has served him well. In April last year, Koos Bekker stepped down as chief executive of Naspers, the media juggernaut he has led since 1997.
During his tenure, Naspers' market capitalization grew from $600 million to $45 billion. He transformed the publisher into a new media powerhouse, with investments in China, India, Russia and elsewhere, including stakes in China's Internet behemoth Tencent Holdings, Russian Internet giant Mail.ru and Brazilian magazine publisher Abril. Naspers owns MWEB, South Africa's second-largest internet service provider, magazine publisher, Media24, and OLX, a business classifieds company.
He equally owns a 200-hectare farm, winery and luxury hotel in the northeast of Cape Town. Bekker, who's expected to return to Naspers as its chairman, was a founding director of African mobile telecom firm MTN.
2. Johann Rupert
Net worth: $7.2 Billion; Industry: Luxury goods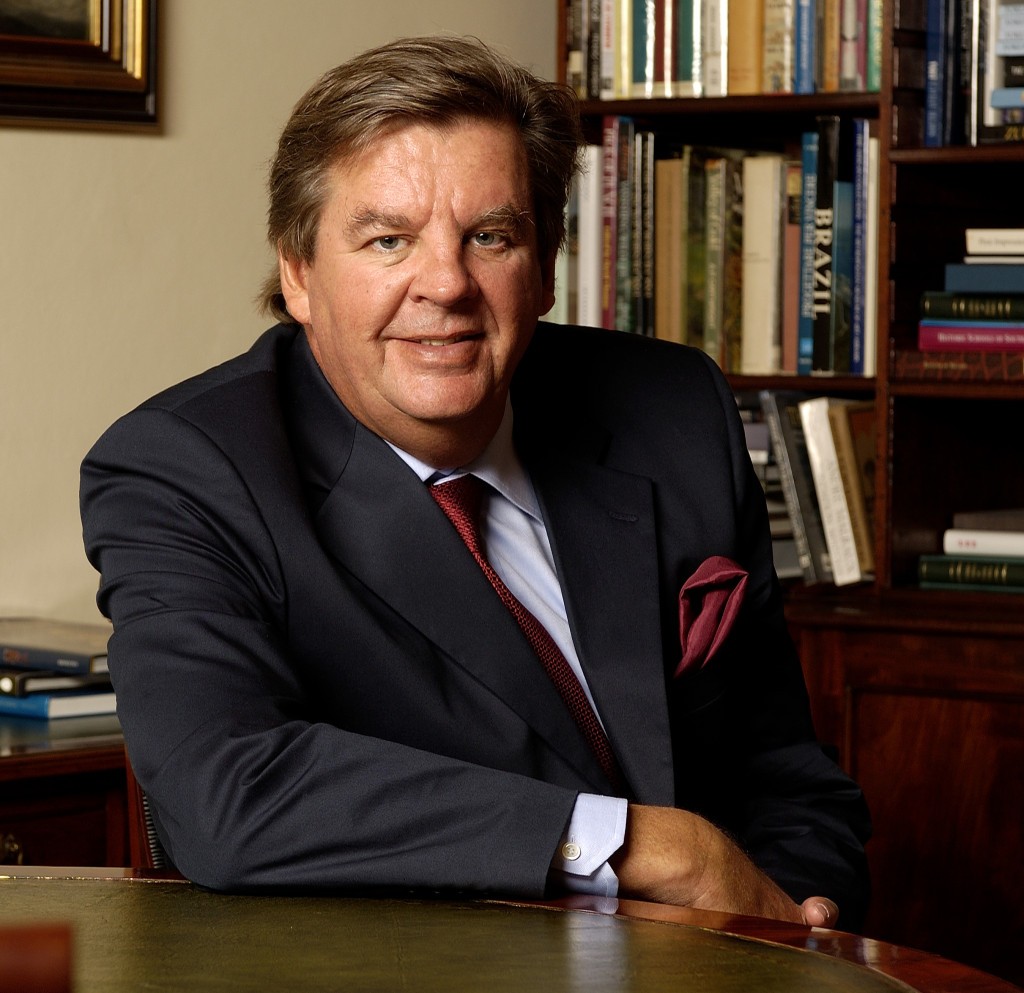 Johann was raised in Stellenbosch in the Western Cape province of South Africa. He started his university education studying economics and law at the University of Stellenbosch and later dropped out. Nonetheless, the university would eventually award him an honorary degree in economics. He is presently the Chancellor of the University.
Rupert is an avid golfer, cricketer and conservationist. He deservedly serves as the head of the South African PGA Tour and the South African Golf Development Board. He also founded the Franschhoek Motor Museum, which houses his personal collection of over 200 antique motor vehicles.
After a one-year sabbatical, during which he reportedly spent time reading and fly-fishing, Rupert returned as the Chairman of Compagnie Financiere Richemont, the sixth largest company on the Swiss stock exchange and the third largest luxury goods chain in the world.
Richemont also owns 20 premium brands including the very famous Cartier, Dunhill, Van Cleef & Arpels, Jaeger-LeCoultre, Montblanc, Chloe, and Piaget, among others. More to the foregoing, he is the chairman and largest shareholder of Remgro, an investment company with financial, mining and industrial interests. Both companies were founded by his father, Anton Rupert who grew a small garage-based cigarette manufacturing operation into major industrial and luxury goods concerns.
It reported sales of €10.6 billion for the year ended March 2014 and an operating profit of €2.4 billion. Rupert also owns two of South Africa's best-known vineyards, Rupert & Rothschild and Anthonij Rupert Wines, which between them produce some of the country's most acclaimed wines.
1. Nicky Oppenheimer
Net Worth: $7.7 Billion; Industry: Mining (Diamonds)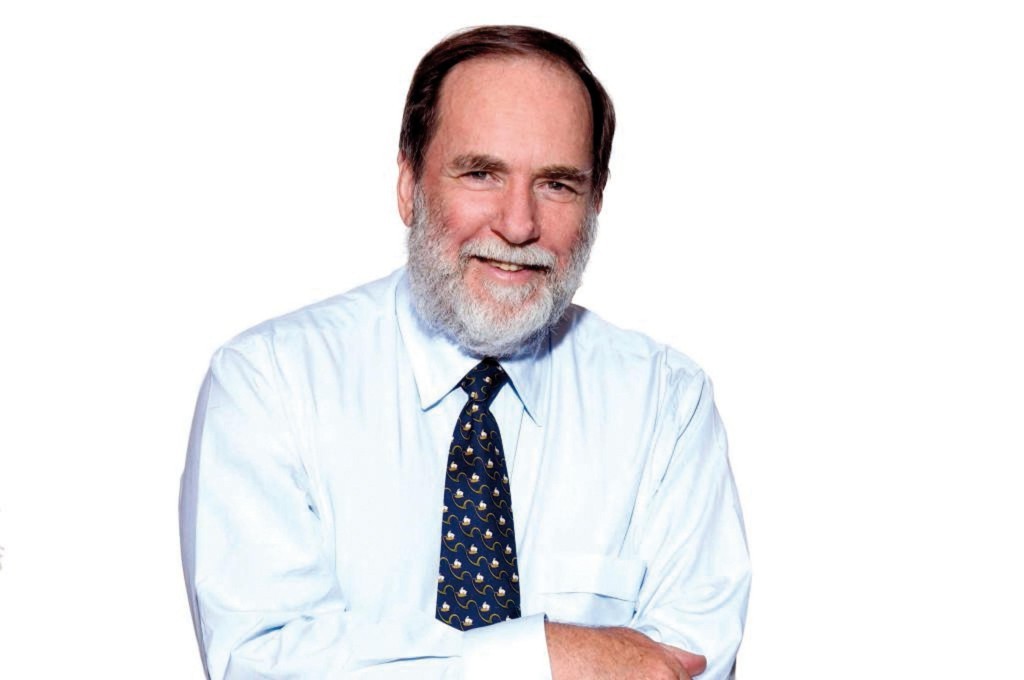 Oppenheimer attended Harrow School in the UK and later obtained his bachelor's and master's degrees from Oxford University. Nicky is married to Orcilla Lasch and both are avid supporters of wildlife and conservation projects for which they have won numerous awards.
Oppenheimer owns Tswalu Kalahari Reserve, which is home to critically endangered animals such as the desert black rhino and the black-maned Kalahari lions.
In 1927, Oppenheimer's grandfather Sir Ernest, took over De Beers, a company which was originally founded by Cecil John Rhodes in 1888, and consolidated the company's global monopoly over the world's diamond industry.
In 2011, E Oppenheimer & Sons, the family-owned investment firm which Nicky controls, partnered with Temasek, the investment firm of the Government of Singapore, to form Tana Africa Capital, a $300-million private equity fund that invests in agriculture, education, fast-moving consumer goods (FMCG), and media.
Tana plans to take stakes of between 25 and 50 percent in targeted companies, investing between $40 million and $50 million per deal.
In 2012, Nicky Oppenheimer sold his family's 40-percent stake in De Beers, the world's largest diamond producer, to mining behemoth Anglo-American for $5.1 billion in cash, making him the last Oppenheimer to serve as Chairman of De Beers.
After cashing out of the diamond business, Nicky Oppenheimer moved on into investing. He is an outspoken advocate for investments in Africa. In 2005, he called on developed countries to invest more and assist with education and skills training over the long-term.
In the wake of Nicky's sale of his stake in De Beers, the Oppenheimer family ended its 85-year reign atop the diamond giant. The sale ended eight decades of Oppenheimer control of De Beers. The huge cash inflow afforded Oppenheimer's son Jonathan the freedom to pursue different business interests on behalf of the family.