Steven Pienaar is a former football player and current assistant coach of the U18 team of the Ajax Youth Academy with a net worth currently estimated at $10 million (170 million Rands)
Highly regarded as one of the most prolific football export players in South Africa, the former attacking midfielder spent his playing days slugging it out in Europe. He played for teams such as Borussia Dortmund in Germany and Tottenham Hotspur in England.
Pienaar now works as the assistant manager of the Ajax under-18 team. Apart from this and his illustrious playing career, he had makes money from various other things such as endorsement deals through which he makes millions. He has worked hard for all he has earned thus far, as do it is only normal that the legendary football player enjoys his hard work on the best things life has to offer, including fast cars and a nice home.
Biography and Profile Summary of Steven Pienaar
Birth name: Steven Jerome Pienaar
Date of birth: 17 March 1982
Age: 41 Years Old
Career: Football manager and former football player
Net worth: $10 Million
Career Path Of Steven Pienaar And His Journey To A Net Worth Of Over $10 Million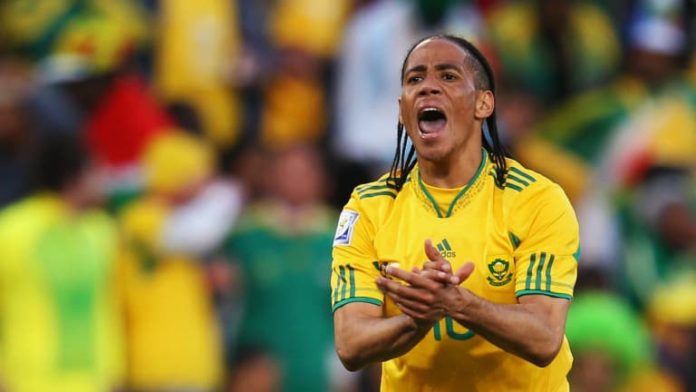 Born Steven Jerome Pienaar in 1982, he was brought up in a family of four by a single mother who struggled to provide for him and his siblings. Nonetheless, the path of the former Bafana Bafana captain to his massive wealth was paved, thanks to his amazing talent as a football player. He started out playing with the West Ham Westbury youth team and then the Westbury Arsenal.
However, attention was first drawn to him in the late 1990s when he joined the School of Excellence youth team. The Ajax Cape Town youth team spotted him, which could not resist his talent, thereby signing him over. Steven got to start his senior career in 1999 when he was promoted to the senior team of Ajax Cape Town, with which he played for the next two seasons.
In 2001, he left the country for Europe, where he played for Ajax in Amsterdam until 2006 when Borussia Dortmund signed him. Only 25 games later, he moved to Everton on loan but was soon signed by the club in 2008 before he was transferred to Tottenham Hotspur, where he played a little while before heading back to Everton first on loan in 2012, and then he was signed again from 2012 to 2016. By 2013, he was already one of the richest sportsmen in South Africa when he was reportedly making $5 million a year.
The next move for Steven Pienaar was to Sunderland FC in 2016. 2017 saw him coming back home to play for Bidvest Wits for a season before retiring in 2016. In between, he played for the South African national team from 2002 to 2012, and before then, he slugged it out for the Under-17 team of the country in 1997.
Here is a list of clubs Steven Pienaar has played for, which all contributed to his fortune:
Ajax Cape Town (1999 – 2001)
Ajax in Amsterdam- (2001–2006)
Borussia Dortmund in Germany- (2006 – 2008)
Everton in England- (2008–2011)
Tottenham Hotspur in England (2011 – 2012)
Everton in England (2012–2016)
Sunderland in England (2016–2017)
Bidvest Wits (2017-2018)
After he retired from playing football, Steven decided to become a football manager. He started with Ajax U19 as a Coach trainee before moving to SV Robinhood, still in the Netherlands, as a manager for a brief period. Next, he returned to Ajax Youth as a Technical Coach. He is currently the Assistant Manager of the club's under-18 team.
The progress of Steven Pienaar in his career as a coach is thanks to the UEFA A Coaching Licence, which he obtained in 2019.
Here Is A Look At All His Known Salaries And Contracts As A Player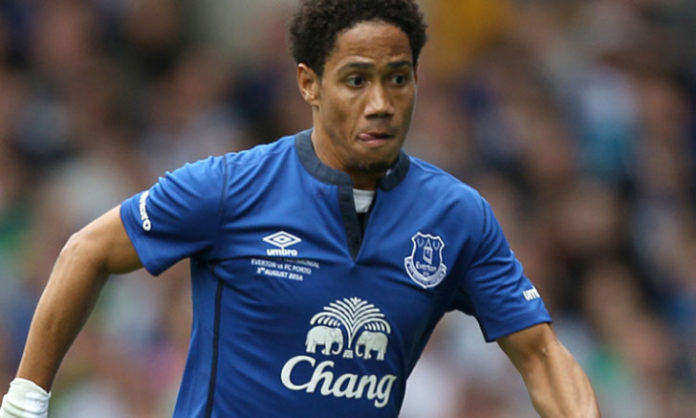 Obviously, Pienaar built his generous net worth through his over a decade of playing with some big clubs through the salaries he earned, among other things. While moving to Ajax from Ajax Cape Town in 2001 remains unknown just as his salary with the club, it is known that Borussia Dortmund paid €3.50m to sign him in 2006, but his salary while with the team is also unknown.
Here is all we know about his salary through his playing days:
The Salaries of Steven Pienaar during his two stints with Everton
After a loan move from Dortmund in 2008, Everton paid the German side £2m to get the service of Pienaar. Unconfirmed sources claimed he was paid £50,000 per week as salary at the time. He left Everton in 2011 after the club could not meet his request for a salary of £75,000 a week and was only willing to offer him £60,000. Interestingly, this was the same salary he earned after his move to Tottenham.
On his second return to Everton after leaving Tottenham in 2012, the club paid a £4.5 million transfer fee for his services for the next 4 years. his salary was also said to have remained at  £60,000 per week.
His salary with Tottenham was £60,000
In his prime in 2011, Chelsea FC was willing to pay £2.5 million for his services, but he turned down a move to the Bridge when Tottenham offered him a deal worth £3 million, which was over £500,000 of what Chelsea was willing to offer. Thanks to this move, he earned a £60,000 salary per week and £3.05m annually. In total, the 4-year contract was valued at 16 million.
Steven earned £80,000 with Sunderland and R5 million with Bidvest
After his second stint with Everton, Steven signed a deal with Sunderland as a free agent. He was offered a one-year deal, but the exact worth was not revealed. Nonetheless, it is known that he was paid £80,000 each month.
In his final season with Bidvest, after he left Sunderland, it was reported that he joined to become one of the highest earners in the South African league at the time, and he was paid R5 million per annum.
Here is a breakdown of all his known salaries with his former clubs as a player:
Everton– £50,000 a week (£2.40 million per year)
Tottenham Hotspur– £60,000 a week (£3.05 million per year)
Everton- £60,000 a week (£3.05 million per year)
Sunderland-  £80,000 a month (£960,000 per year)
Bidvest Wits- R5 million per year
He Also Has Other Sources Of Income
Apart from his lucrative playing career, the other sources that contributed to the fortune Steven include his coaching career. Nevertheless, the exact amount he earns from this has not been revealed.
What is better known to have increased his fortune in a good way has been his many endorsement deals, especially when he was still a player. Often regarded as one of the best players that South Africa has produced to be in the league of the greats such as Benni McCarthy, he has had deals with some important brands in the past.
In 2011, it was announced that he signed an endorsement deal with Puma, a brand that before then had signed deals with some big names such as  Samuel Eto'o and Usain Bolt. Although what he stood to earn from the deal was unknown, it was revealed that the sponsorship was for four years.
He might have left Everton many years ago, but he is still considered an important part of the club. It is thanks to this that he still serves as the club's international ambassador. Another important deal that he still has is with Heineken South Africa. He has appeared in several campaigns for the brand and has continued to share the beer and align himself to the brand on his social media handles.
Far back in 2010, when South Africa hosted the FIFA World Cup, Steven Pienaar earned millions when he was involved in an Adidas advertisement campaign.
Here is a list of all his known endorsement deals in the past:
Puma
Adidas
Everton
Heineken South Africa
With all the above, his name has not been linked to any business venture in the past, even though there has been much merch associated with his name, including boots and jerseys that are being sold.
The Garage of Steven Pienaar Houses Some Valuable Cars
Looking at his incredible net worth, which was has made him one of the most successful sportsmen in South Africa on one hand because he spent most of his career life with top clubs in Europe and secondly because he has some big endorsement deals, it is not surprising that he also has some expensive luxury cars that are worth millions of Rand.
Among his cars is an Aston Martin DB9, which he owns since the late 2000s. This powerful car was what he was driving during a drunk driving incident in February 2010 that led to a suspension of his license in the UK. This seemed to be his favorite speeding car at the time, as he was caught for the same offense driving the same car more than once after this in 2012. The Aston Martin DB9 has a 5.9-liter V12 engine and a six-speed H-pattern. The 2003 car is valued at  R2,450,000.
Another car that he has in his collection is a Mercedes Benz G-Wagon. This car has also been in his collection for a very long time, dating back to his days in the Premier League. A 4WD Sport Utility Vehicle, the car features a 4.0L V8 Biturbo engine and an automatic transmission system with 7 speed. The current price of a G-wagon is between R1 million to R3 million, depending on the year of manufacture.
Another car he has in his garage is a Range Rover Sport, which, unsurprisingly, is one car that many South African football players drive. The SUV is believed to be as high as R1.5 million. The exact year of make of his car is not known. Hence, the car's exact features cannot be ascertained.
For someone who does not show off his wealth on social media, it is believed that he still has other cars which are not known to the public.
List of Cars Owned By The Former Bafana Bafana Legend
Aston Martin DB9: R2,450,000
Mercedes Benz G-Wagon: R1 million to R3 million
Range Rover Sport: R1.5 million
He Lives In An Exquisite Home With His Wife And Kids
Steven Pienaar has various houses in South Africa and the UK. Among his homes in the country is a Cape Town mansion. Although the features of this home and what he spent in acquiring the property have not been revealed, it was reported that in 2018, the house was burgled while he was sleeping. He revealed that he did not hear any sound of the intruders until they finished what they were doing. Items, including a sound system, cellphone, keys to his car, and more than R9,000 in cash, were carted away during the operation.
This was not the only time he would be robbed; he became a victim of armed robbers in 2018 when thugs attacked him in his Range Rover and carted away with his valuables, including a Rolex watch and an iPhone 8 at gunpoint. The items were both valued at R160,000.
The Westbury-born former player has another home in Ruimsig, Johannesburg, where he lives with his wife, Awa Abduleau, children, Skyla, Aaliyah, and Kamilah Pienaar. There is no information on the features of the house or how much he spent in getting it.
For someone who has spent many years playing in England, it is not surprising that he has a home in Liverpool. Again, the property's value is unknown, but it features an open-plan kitchen and well-decorated rooms. The double-story house also has a panther in the lounge and an elephant statue. You will also find a large picture of the late President Nelson Mandela.
Steven Pienaar Has Found Ways Of Giving Back
Good talent in westbury pic.twitter.com/mICut06H4I

— Steven Pienaar (@therealstevenpi) June 13, 2015
The legendary Bafana Bafana and Everton player does not just enjoy his net worth alone. He has found various ways of giving back to society. One of these ways is through the Annual Steven Pienaar community Football Tournament which has been on for several years now. In 2017, the prize money for the tournament was  R100,000, while the second team took home  R50,000. He started the tournament even before 2014.
He is also behind the Steven Pienaar foundation, an organization he founded and runs to give back to society.
Pienaar Came Close To Losing 10 Million Rand In 2009
In 2009, the former football star was sued for over R10 million (£850,000) by his former girlfriend and mother of his first child Danielle Steeneveld who claimed that the footballer promised to marry her before walking back on the promise and dumping her.
According to her, they were engaged to be married before he dumped her, so she wanted the court to make him pay her R500,000 (£40,000) for patrimonial loss. She also wanted R3.8million (£302,000) for what she described as an injury to her name, self-esteem and reputation because of the child they had together out of wedlock, and finally a compensation of R6.5 million (£516,000) for prospective loss.
Since the news first broke, nothing more was heard of it. Hence, how it was settled remains unknown.