Peter Ndlovu was a Zimbabwean former professional footballer and the current team manager of the South African Premier Division side, Mamelodi Sundowns. His net worth is estimated at $1 million, which majorly came from his prolific football career.
Peter became the team manager of Mamelodi Sundowns in the year 2013. Before then, he served his native country as an assistant manager of the Zimbabwe national team. Beyond his dynamic playing days, here are other interesting facts about him you probably didn't know.
Summary of Peter Ndlovu's Bio 
Full name: Peter Ndlovu
Nickname: 'Nuddy,' 'The Bulawayo Bullet,' and 'Nsukuzonke'
Gender: Male
Date of birth: February 25, 1973
Peter Ndlovu's Age:  50 years old
Nationality: Zimbabwean
Zodiac Sign: Pisces
Sexual Orientation: Straight
Marital Status: Divorced
Peter Ndlovu's Ex-Wife: Sharon Dee
Peter Ndlovu's Height in Inches: 5 ft 8 inches
Peter Ndlovu's Height in Centimetres: 1.73
Peter Ndlovu's Net worth: $1 million
Famous for: His football career at the England-based team, Coventry City
Peter Ndlovu Was Born in Bulawayo, Zimbabwe, in 1973 
The football genius Peter Ndlovu was born in Zimbabwe, precisely in Bulawayo, Rhodesia, on February 25, 1973. However, his place of origin is Binga district in North Western, Siabuwa, Zimbabwe. He reportedly lost his father at a young age, but there's no information about his mother and family background.
Peter Ndlovu has two siblings, who are also his elder brothers – Adam Ndlovu and Madinda Ndlovu. Both of them were great international players, just like their brother. However, Adam passed away in December 2012 in a car crash.
The vehicle he was in, which also happens to be Peter's BMW X5, suffered a tyre blowout, which caused it to come off the road and hit a tree. Adam and a female passenger lost their lives in the tragic accident, while Peter had broken ribs, internal injuries, head injuries, and a broken leg.
Mr. Ndlovu was subsequently dragged to the court for foul play in the accident but was later acquitted for lack of sufficient evidence. The footballer's other brother, Madinda, is currently a coach at Gaborone United, a football club that competes in the Botswana Premier League.
Some local clubs Madinda has coached include Highlanders (1998-2005, 2008-2009, 2018-2019), Township Rollers, Nico United, Highlanders, Motlakase Power Dynamos, Mochudi Centre Chiefs, Township Rollers, and Orapa United. He has been with Gaborone United since 2019.
Peter had his elementary studies at Lotshe Primary, situated near Holiday Inn Bulawayo. He attended the renowned Mzilikazi High School and played school football alongside his brothers.
Peter Ndlovu's Net Worth
Peter Ndlovu's net worth is currently estimated at $1 million. There is no authentic record of his earnings at some of the clubs he played for, including Highlanders and Birmingham City. However, there are few available details about his transfer fees to some of the clubs he played.
Ndlovu's transfer fee from Zimbabwean-based football team Highlanders to the England-based team Conventry City reportedly cost £10 000. This was in August 1992, and he was just 18 years of age then.
In July 1997, he joined Birmingham City for a transfer fee of £1.6 million. After making 106 appearances and netting 23 goals for Birmingham in 2001, he was loaned to Huddersfield Town.
In 2013, Peter dragged the owners of Highfield United Twalumba to the High Court over his signing fees. In the long run, Twalumba Holdings was ordered to pay the former Highfield United player signing fees to the tune of $55 000. The movement was initiated after Ndloviu's outstanding fees after his contract with the football club was terminated.
Twalumba had undertaken to pay the Sundown coach a monthly salary of $2 500 per month. They agreed on signing on fees of $55 000 or purchase of a house of the same value, only for him to terminate the agreement citing breach of contract on the part
of Ndlovu.
Apart from his current coaching job, it is unknown if the Zimbabwean former professional striker has any other income source. There is no information as well on how he spends his money. Ndlovu reportedly earns R130 000 at Sundowns as the football club's team manager. Details of his other earnings at the club, such as bonuses, are not public knowledge.
How Peter Ndlovu's Football Career Began
Peter's footballing journey began in his elementary and high school as a Mzilikazi High School student alongside his elder brothers Adam and Mdinda. He made his first professional appearance for the Highlander (also known as Bosso in 1988). With his help, they could scoop the inaugural Copa Coca-Cola Schools Football competition in 1989.
While at Highlanders, he played with a couple of his Mzilikazi High School teammates, including his late best friend Benjamin Nkonjera and the late Makheyi Nyathi, who also represented the Zimbabwean national team.
Ndlovu had productive playing time with Bosso before he was snapped up by then English topflight league side Coventry City at a very costly price in June 1991. This feat alone ballooned his fame and earned him respect among African players then.
His stint with Coventry lasted for six years (1991 – 1997). He netted a total of 39 goals from 176 appearances for the tea. However, besides his productive career with the England-based, the highlight of his career there was making history as the first African player to play in the new English Premier League (EPL).
He made the history on August 19, 1992, when he debuted in their win over Tottenham Hotspurs at White Hart Lane after coming on as a substitute for John Williams in the 70th minute. He eventually moved to Birmingham City in July 1997, but nothing without leaving yet another impressive mark in the Coventry shirt.
He scored a hat-trick against Liverpool in the 1994/95 season, which to date stands out as one of his most outstanding performances with the team, as he became the first visiting player to score a hat-trick against the Reds at Anfield in 30 years. "Nuddy" was loaned to Huddersfield Town in 2000 and then released to join Sheffield United in February the following year.
He scored four goals from 6 appearances for Huddersfield. Peter scored 35 goals from 135 appearances for Sheffield United between 2001 and 2004. Though he recorded an impressive success with the tea, he left English football in 2004 to join the South African side Mamelodi Sundowns, who were still rebuilding after being bought by South African business mogul Patrice Motsepe.
The Bulawayo-born striker also made a mark for himself with "The Brazilians," having played 80 games and scoring 20 goals. Peter Ndlovu left Sundowns in the year 2008 and joined Thanda Royal Zulu. His time with them was not fruitful, as he was released after the team was relegated from the South African Premier Soccer League. Following the development, Ndlovu retired from playing.
Black Bambas Was Ndlovu's Last Team Before Retirement
However, he was taken out of retirement by Northern Region Division One side Highfield United in Harare and then loaned to police side Black Mambas in 2011. He subsequently hung his boot and started pursuing a coaching career.
Ndlovu represented the Zimbabwean national team at international games between 1990 and 2007. He made 100 appearances for the team, scoring 37 goals. In 2011, he was called to serve his country as the national team's assistant manager.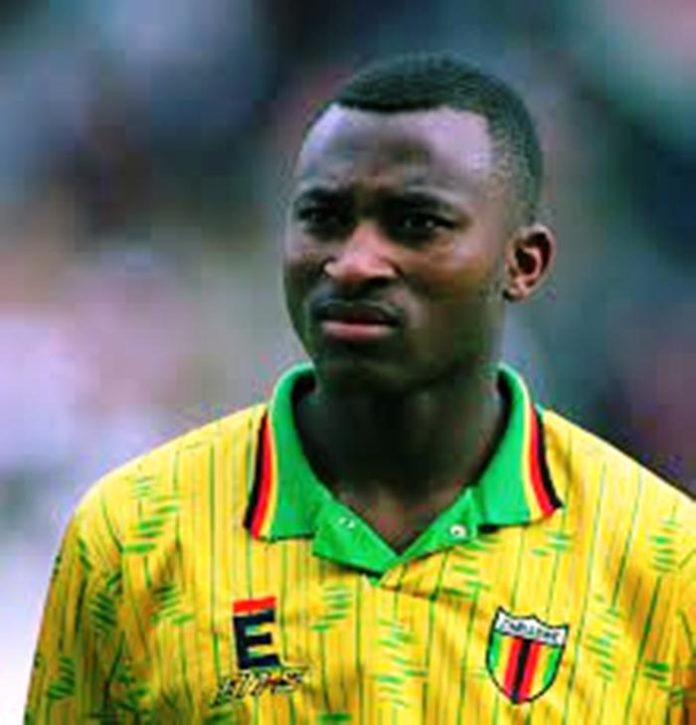 He left the job in 2013, the same year Mamelodi Sundowns hired him as the team manager.
A look at his Premier League playing career
Appearances – 154
Goals 34
Assists 13
A summary of Peter Ndlovu's Senior career
Years
Team
Appearances
(Goals)
1988–1990
Highlanders
1991–1997
Coventry City
176
(39)
1997–2001
Birmingham City
106
(23)
2000–2001
Huddersfield Town (loan)
6
(4)
2001–2004
Sheffield United
135
(25)
2004–2008
Mamelodi Sundowns
81
(20)
2008–2009
Thanda Royal Zulu
2010
Highfield United
2011
Black Mambas
Total
504
(111)
Who Is Peter Ndlovu's Wife, Sharon Dee?
Sharon Dee, who was originally born Hlengiwe Dlamini, was the former wife of Peter Ndlovu. She is a British national, singer, and performer. Although nothing is known about their love story, it is believed that they met while Peter was playing in the UK.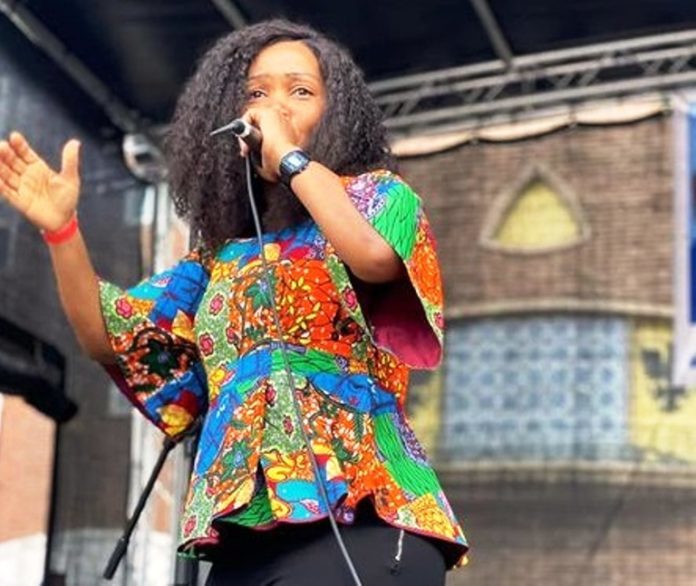 There is no information about their marriage details and how it actually fared while it lasted. However, the two went their separate ways after spending over a decade together as husband and wife.
Sharon Dee is best known for her hit "Local is Lekker," which was released in 1995 by Kariba Records. She has three albums (Gospel According To Sharon Dee, Ekhaya, Back On The Block) under her belt as well as over 20 other songs, including:
O'Yami
Back to the Block
Thuma Mina
Ujesu Yingwenya
Amen
Ayikho Indlela
Masithandazeni
Uthando
Things have never remained the same for Peter's ex-wife since they went their separate ways. She had a tough maintenance/child support battle with her husband years ago, and it's unclear if her husband has been keeping his side of the deal.
However, some unverified sources claim Sharon, who once disclosed that she moved into her sister's house in the Uk with their kids because she couldn't raise them alone, now runs her clothing boutique in Springs, KwaThema in Ekurhuleni.
She is also said to be the new host and producer of a Sunday gospel show, Siyabadudula, on the local radio station Mbokodo FM in KwaZulu-Natal.
Is Sharon Dee Still Peter Ndlovu's Current Wife?
No. Sharon is Peter's ex-wife, and since they divorced, none of them has publicly remarried. The retired professional footballer and Sharon got married in 1998 and spent most of their years together in England, where Ndlovu played for Coventry City, Birmingham, Huddersfield, and Sheffield United.
Sharon filed for divorce in 2008 in the Johannesburg High Court, citing infidelity as the reason for the divorce. Their divorce proceeding was officially finalized in 2009. Their marriage was blessed with two sons, whose identities are not publicly known. However, one of their kids was born around 1999.
Before their divorce, Peter had demanded paternity tests of the kids, claiming he could possibly not be their fathers. This was after Sharon approached the court, seeking the footballer to support her financially in raising the kids. The test result proved he was their father, which Dee described as very humiliating.
In the long run, he was asked to be paying his ex-wife a certain amount of money monthly for the kids' well-being. No one knows what his kids are currently up to. However, in a Facebook picture Sharon shared many years, their first son was seen playing around with football with other kids. This led to her followers saying that he would be a great footballer like his father.
The Footballer Has Allegedly Fathered Several Kids With Different Women
Meanwhile, Ndlovu is said to have fathered other kids with different women. In 2004, he was ordered to pay R1,900 per month in maintenance by a South African magistrate after welcoming a child with Alice Thabulo, whom he met while playing for Sheffield United in England.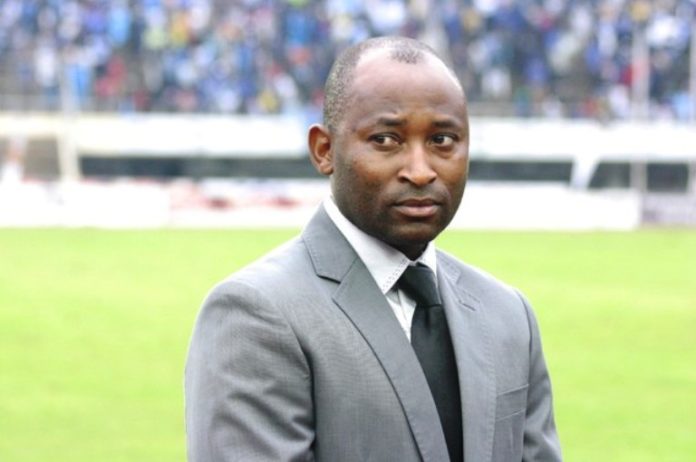 Amina Esof, a Harare woman, also successfully claimed maintenance against the Sundowns Mamelodi team manager in 2004. In 2008, a Zimbabwean woman named Ntswaki Khathong disclosed that she had suffered a miscarriage with Peter's baby following a two-year affair in Pretoria, alleging that the talented footballer had told her that he was single.
Over the years, nothing about the Sundowns coach's love life has been heard or read in the media. He is not publicly dating or married to anyone.
Peter Ndlovu's Cars
Peter Ndlovu is not the type that shows off his wealth. Hence, it is difficult to tell the brands of all the cars in his garage and how much he bought them. One of his known cars was his BMW X5 which crashed on the road and led to the death of his brother Adam and a female passenger.
However, in 2013, it was reported that his car – a Nissan Navara twin cab got involved in a road accident along Takawira, Joburg Road, near Tower Block in Bulawayo. The report also added that the accident, at that time, was the third within 12 months following Adam's passing in the accident and Madinda surviving a car accident after hitting a cow on his way from Botswana.
Where Is Peter Ndlovu's House?
Not much is known about Peter Ndlovu's properties. However, he is known to have acquired several properties both in South Africa and Zimbabwe during his playing days.
The former striker reportedly owns a house in the East of Pretoria, but there is no information on the features and worth of the property. Being one of the highest-paid African footballers in his era, his house is believed to be magnificent and befitting as well.