Gibson Makanda is the man some South Africans believe is Nelson Mandela's clone. He was born out of the conspiracy theory known as the Mandela Effect which surrounds the death of the former president of South Africa, Nelson Mandela.
When the name of Nelson Mandela is mentioned to the bigger part of the world, what comes to mind is a South African hero who sacrificed his freedom for more than two decades for the freedom of the country and the end of apartheid. In his home country, however, he is seen by some as a hero, by others as a sellout, and by others still, as nothing short of a myth or even a fraud whose real name is Gibson Makanda.
According to the final class of thought- conspiracy theorists, the real Nelson Mandela was not the man who liberated South Africa as he died in prison in the 1980s, with many people claiming to have remembered the event. They claimed that the oppressors brought in a different man by the name of Gibson Makanda to later negotiate the end of Apartheid before going on to become the country's first black president.
Gibson Makanda Came To Be After The Death Of Nelson Mandela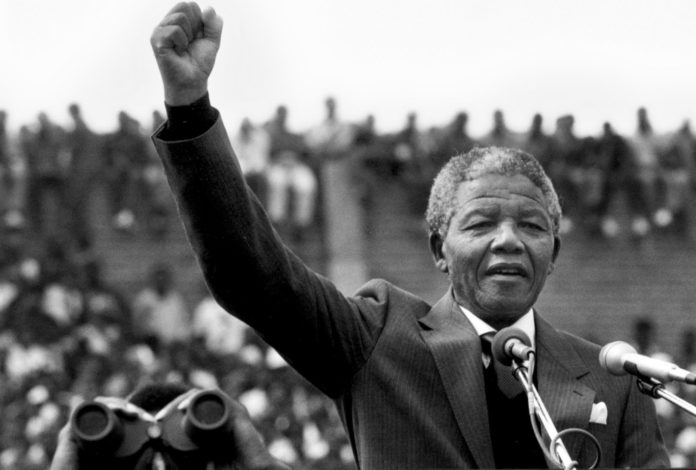 Questions regarding who Gibson Makanda is something that cannot be answered easily as he is purely born out of conspiracy theories. Without an actual date of birth or any personal information, his history has been speculated differently by different conspiracy theorists. While some believe he was a trained actor, others feel he was a clone by the Illuminati.
According to those behind the speculation, Makanda came to the scene in 1985 after the real Nelson Mandela was murdered in prison. By that time, Gibson was already cloned and trained by the oppressors of South Africa to take over from the freedom fighter and act like him. Going by this idea, there is no information as regards his real family, as well as his educational background or any other personal details.
Following the death of Nelson Mandela in 2013, there is the idea that it was Gibson that died as the real Mandela had died many years ago at the age of 67.
The Mandela Effect Playing 
The Mandela effect is a false memory situation, in which a person or group of people may come to have a different memory of a thing from what happened. This could be one of the reasons why many South Africans believe they knew of the time when Nelson Mandela died in 1985. Some remembered his funeral, the riots that followed his death, and the moving speech by his widow, all things that didn't happen.
For these people after all these, there was no way that Nelson Mandela could return unless if the oppressors found someone that could serve as his replacement; Gibson Makanda for a particular purpose. What is more interesting is that the name of the phenomenon was given after Nelson Mandela following the number of people who believe they knew when he died in the mid-1980s, even though nothing like that had ever happened.
Reasons Why Conspiracy Theorists Believe Gibson Makanda Was Mandela
Mandela was a sellout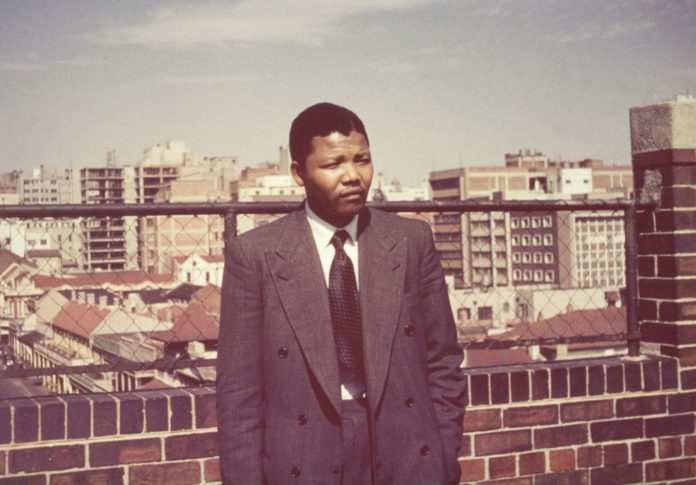 Probably the most debated thing that relates to Mandela apart from whether he was Gibson or not was whether he sold the black South Africans. The policies of Mandela when he came to power were not as radical as many had expected to see, knowing who he was as a freedom fighter. He emancipated the blacks by helping them achieve political freedom but did not ensure that they were liberated in the economic sense. He was said to have almost forgotten about the 1955 Freedom Charter, even though he was at the forefront of it.
Mandela agreed to a deal that some felt did more harm than good to the majority of South Africans as financial inequality and social differences on a racial basis. More so, the government of the day was seen as incompetent without any serious development. By the time the government was set to bow out, the crime rate had already gone high, and the air of incompetence was heavy.
The only explanation for some was that he had a bigger vision for the country, while for others, his time behind bars softened him. For others who do not want to believe the real Nelson Mandela would be that much of a traitor or sellout in the least, it had to be another person altogether, and that person was Gibson Makanda, who was sent with an agenda.
The FaceApp "Evidence"
Apparently The Real Reason Why We're Celebrating 67 Minutes On 18th Of July Is Because He Died In 1985 Aged 67. The Mandela That We Knew All Along Was A Man Named Gibson Mkanda Trained And Cloned (By The Illuminati) To Act As The Real Mandela..

Thread… pic.twitter.com/6DRIwFUI2e

— Dan (@Ncuthu_) January 12, 2020
At the start of 2020, the allegation that Gibson Makanda was Nelson Mandela started again, and this time around, the fire went even wilder. Social media users made use of the popular FaceApp application, which can be used to progress the ages of people and see what their older version would look like, to input the picture of a much younger Nelson Mandela.
Rather than the face that is now recognized as that of the legendary South African freedom fighter, the outcome was a face entirely different. This has got them believing that they have finally figured out that the man who was freed from Victor Verster Prison was not the man that was taken there.
Gibson Makanda Couldn't Speak Xhosa
Some propagandist said Mandela we know didn't know isiXhosa because he was not a real Mandela but a foreign man called Gibson Makanda, what language was Tata speaking here? pic.twitter.com/mvp9H1Y2Ub

— Koena (@ThabaKoena) January 12, 2020
Mandela was a well-revered Xhosa man who was born into the Thembu royal family. Raised among his tribesmen, he understood and practiced the culture very well. More than that, he also understood and spoke the Xhosa language. This, according to what conspiracy theorists believed, was not the case with Gibson Makanda, as he was never seen speaking the language because the clone couldn't speak it. This did not hold water for long as a video of the liberation leader speaking isiXhosa.
67 Minutes of charity on Mandela Day
If you have ever wondered why you are encouraged to celebrate Nelson Mandela's day with 67 minutes of charity, conspiracy theorists say it is because Nelson Mandela died at the age of 67 in 1985, and the man pushed forward since from then on, is Gibson Makanda.
The main reason, however, behind the 67 minutes is that each minute is being dedicated to each of the 67 years of the public life of Nelson Mandela, right from 1942.
The Statement of Winnie Mandela about Him
Winnie Mandela was once quoted as saying Nelson Mandela went to prison a different man, but when he came out, he was someone completely different. She stated that her then-husband went to Robben Island a burning man, but when he was finally freed, he was a man she did not know. This statement got conspiracy theorists believing that what she said was in the literal sense and not figuratively.
Zindzi Mandela Reacted To It With A Laugh
I've tried my best to focus on family and loved ones, give social media a break, etc and now ThIS😂😂😂😂😂😂😂😂 https://t.co/PF0rMrpcIQ

— Zindzi Mandela (@ZindziMandela) January 12, 2020
The late daughter of the former South African leader who came across the conspiracy theory on social media took the time to laugh over it and share a joke. She jokingly tweeted that she was trying to settle down for her family and loved ones only for social media to bring this.
In another tweet, she stated that the person behind the initial tweet on social media needed mental help and that the person's psychiatrist was probably not aware that the person has access to social media. They needed to pull him away and double the dosage.