Baba Mthethwa is a 53 year-old South African seasoned commentator. His leg was amputated in 2022 because he had gangrene.
Mthethwa is well-recognized for his famous catchphrase "Hothatha Banna" while providing commentary. He has been a long-time favorite of SuperSport soccer listeners and has been a standout in the local sports industry. After having to have an amputation, he has slowed down his career but has not stepped away from his passion for sports commentating.
Summary of Baba Mthethwa's Biography

Full name: Baba Mthethwa
Nickname: Mr. Hothatha Banna
Gender: Female
Date of birth: July 13, 1970
Baba Mthethwa's Age: 53 years old
Ethnicity: Sotho
Nationality: South African
Zodiac Sign: Cancer
Sexual Orientation: Straight
Religion: Christianity
Marital Status: Married
Baba Mthethwa's Wife: Monica
Baba Mthethwa's Net worth: $2 million
Famous for: Working as a sports commentator for Supersport
Twitter: @hothaata
Facebook: Baba Mthethwa
Baba Mthethwa Hails from Welkom, Free State 
Baba Mthethwa was born in Welkom, in the Free State province of South Africa, on 13th July 1970. He is  53 years old currently. He is of the Sotho ethnic group and a South African citizen by birth.
The sports commentator was raised in Welkom, where he also completed his basic education. There is no available information about his family background, relatives, and early life.  
Baba Mthethwa's Real Name
The sports commentator has always been known by the name Baba Mthethwa since he burst into mainstream success. He has not mentioned if it's his real name or nickname.
However, the public believes Baba Mthethwa is his birth name since he has given them the impression that he has other names or was formerly known by a certain name.
He is a Veteran Sports Commentator
Baba Mthethwas is a seasoned sports commentator whose career has spanned two decades and counting. Throughout his career, he has worked for reputable media outfits both as a radio and TV commentator.
He joined SABC Sports in 2002, working as a commentator and in various other capacities for 10 solid years. He was hired by SuperSport in 2012, and he's been with the company since then.
In his early career days, he also worked at YFM. Some of the notable football events he has covered for Supersport are FIFA World Cup and the Olympics.
Baba was outstanding for his colorful and intriguing commentating, with "Hothatha Banna" being his favorite slang. He competes with the likes of Zama Masondo, Lunga Williams, Joe Hudla, and Thabiso Parkies in sports commentating.
The former SABC1 sports commentator is also a talented sculptor and painter who incorporated his love for football into his artworks.
What Happened To Baba Mthethwa's Leg, Was it Amputated?
Baba Mthethwa, in 2022, underwent a life-changing surgery that resulted in his left leg being amputated. He spent a solid six months of the year on a sickbed due to ill health.
It was later discovered that he had gangrene (a condition caused by the death of body tissue due to a lack of blood flow or a serious bacterial infection) on his leg. The doctors had to amputate the affected leg so the disease wouldn't go up in his leg.
Baba only opened up about his struggle with gangrene once in an interview with sportscaster Robert Marawa in November 2021. He kept the news of his leg amputation to his family alone.
However, ever since it went viral, he has confirmed it but declined to speak publicly about it in detail because he reportedly plans to do a documentary about it.
The Sports Commentator Recently Got Married 
Baba Mthethwa tied the knot for the second time in late April 2023. An adorable picture of the wheelchair-bound sports commentator and his new wife surfaced online several days after the occasion.
It was the first time Baba was seen publicly after his amputation. The sports pundit and his wife Monica met and had been friends for about 20 years. They got engaged in Durban. Not much is known about Monica, including her background and what she does currently.
Baba, however, shared that she and his children have been supportive since his sickness started. The sports commentator's previous relationships produced some children, but their identities are not public knowledge.
Inside Mthethwa's Failed Marriage with Kgomotso Olivia Koosimile
The sports commentator was previously married to the controversial South African businesswoman Kgomotso Olivia Koosimile. The two met in 2015 at Wanderers Hotel in Johannesburg and subsequently started dating. They got married in the same year in the community of property and divorced in 2019.
Koosimile claimed she abandoned him after they had a big fight over some marital and financial issues. She claimed he owed her R817,000, which she refunded to Baba's numerous creditors.
Baba's ex-wife also disclosed the sports commentator begged her on several occasions to help him settle the outrageous amount he owed and that on one occasion, one of them almost attached her R12m mansion at Serengeti Estate near Kempton Park. She kept paying people he owed to protect.
Kgomotso claimed she refunded her lobola to Mthethwa's bank account on her return from one of her overseas trips because she didn't want him to claim her estate when she would be no more.
In June 2019, Baba Mthethwa, through his lawyers, demanded half of Koosimile's wealth, including her fleet of posh cars and R12 million mansion in Johannesburg since they were married in the community of property.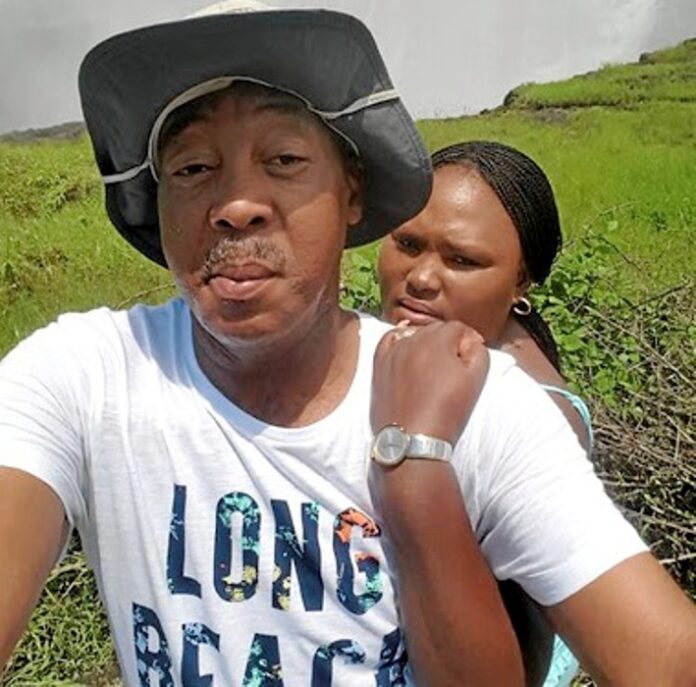 Baba has married thrice in his entire. His first marriage was with Kgomotso Matsetela, who was four years older than him. The two finalized their divorce settlement in January 2017, which saw Kgomotso retaining their house while Mthethwa was left with a TV stand, office furniture, a bed, and two TVs.
Where Is Baba Mthethwa Now?
Baba Mthethwa currently lives in his Johannesburg house with his wife and kids. However, he has slowed down his career due to a temporary setback in his health. He may not frequent the studio like before, but he is quite active on his Twitter page.
In May 2023, the Welkom-born commentator shared that he would be commentating at the Nedbank Cup semi-finals scheduled to take place on one of the weekends. Generally, he is doing great and looking forward to resuming his duties once he fully recovers.