Benni McCarthy is a legendary South African former football player and coach who has a net worth estimated at $16 million. As a coach, Benni McCarthy earns a staggering £40,000 (R800 000) a week for coaching Manchester United First team.
He began his career as a footballer, and then after his retirement, he turned into a football manager. As a footballer, McCarthy played for clubs such as Ajax, West Ham, and Orlando Pirates, and the South African football team, Bafana Bafana. As a coach, he is the current manager of  AmaZulu F.C. Benni McCarthy's earnings and salaries both as a player and manager have helped him achieve such a huge net worth.
Throughout his career, the former South African striker made so much money from his earned salary and earning as a manager. All these and monies he made from his various other endeavors have afforded him some good things in life, including fast and luxurious cars, beautiful houses, and more.
Quick Profile of Benni McCarthy
Full name: Benedict Saul "Benni" McCarthy
Date of birth: 12 November 1977
Age: 45 Years Old
Career: Ex-football player and Coach
Net Worth: $16 million
Salary: R600,000
Current job: Head Coach AmaZulu FC
Benni McCarthy Built His $16 Million Net Worth Through Several Means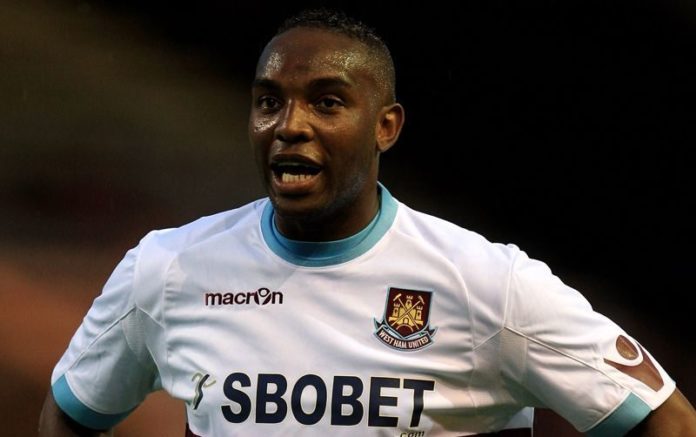 Benni McCarthy's massive net worth has been thanks to his career in the world of football by no small means. To be more specific, however, his fortune was built from many things, such as the contracts he has had in the past, the salary he collected and still collects, and numerous endorsement deals.
His journey to becoming a millionaire stretched a very long time ago when he started his footballing career in the mid-1990s. By 2007, it was reported that he was already worth millions.
A Look At The Career Salary And Contracts Of McCarthy As A Player
It is no secret that the various salaries that he was paid as a footballer were instrumental in his accumulated fortune today. Although his salary with most of his earlier clubs is unknown, we know that he earned R1,200 a month when he was with his first team, Seven Stars.
By the time he was only 17, Benni was already taking $80,000 when playing with Ajax. This was a significant jump from his earlier salary. What was more was that at that young age, he got a $600,000 signing-on fee from the team. After his spell with Ajax, he became the most expensive South African player in 1999 when he was sold to Celta Vigo for €6 million.
His next move was to FC Porto, where he became the first and only South African to win the Champions League in 2004. The team reportedly threw in €7.856 million to acquire the prolific striker at the time. His spell with Porto ended in 2006, and he was sold to Blackburn Rovers for £2.5 million, and then he was signed by West Ham United in 2010 for £2.2m. His salary with the team was £38,000-a-week. However, after 14 games and no goal, the team club decided to settle him with £1.5 million to terminate his contract.
After he left West Ham in 2011, Benni McCarthy moved back to South Africa, where he joined Orlando Pirates. In his final season as a football player, Benni was said to have received a salary of R450,000 from the Pirates in 2012/2013.
Here is a list of all his known salaries as a player:
Seven Stars- R1,200 Per month
Ajax- $80,000 (Per month)
West Ham United- £38,000 (Per Week)
Orlando Pirates- R450,000
Benni McCarthy's Salary As A Manager Has Also Contributed to His Net Worth
After his successful footballing career came to an end, Benni McCarthy moved to Hibernian in 2013 as part of the technical staff. His salary was not revealed. He moved to Sint-Truiden in 2016 but again, nothing was revealed about his salary.
His next coaching job took him to Cape Town City FC. His deal with the team was said to be lucrative, but the numbers were not revealed. After a dismal run with the team, he was fired in 2019, and in 2020, he was unveiled as the new head coach of AmaZulu FC. With the team, he is now one of the highest-paid Coaches in the South African domestic league, where he receives a salary of R600,000. 
The Legendary Former Soccer Star Also Makes Money From Endorsement Deals
Being one of the greatest footballers of his generation, Benni McCarthy has become a brand that many other brands want to be associated with. In his best days as a football star, he got to cash out from numerous deals from both South African and international brands.
What he earned from his various deals has never been revealed, but it is believed that he cashed in millions of dollars from these deals. He currently has a deal with Nedbank after he was unveiled as the bank's ambassador in 2020. In the same year, he was signed by Hollywoodbets to be a part of its LaLiga campaign.
During his playing days, Benni has had deals with Nike, which he revealed had been with him for 15 years. For a former footballer, the leading goalscorer for the Bafana Bafana is reported to have more endorsement deals than many footballers who are still active. All these and more have contributed greatly to Benni McCarthy's huge net worth, which he enjoys today.
Benni McCarthy Spends Big Money On Cars
McCarthy has proven that he is a big fan of fast and luxurious cars. Over the years, the former football player spent some good money in acquiring some amazing rides. Here is a list of some of his cars:
VW T-Roc SUV- R489,400
One of the latest cars in his garage is his VW T-Roc SUV which he received in 2021 as part of Amazulu's sponsorship deal with Volkswagen. The ride is priced around R500,000, and it has a 1.5 L TSI EVO engine. The bold car also boasts of a 7-speed Automatic DSG and a power of 150 PS (110) @ 5000 – 6000rpm.
Bentley Continental GT
The former Porto man has a Bentley Continental GT, which is priced at R3 million. This car has been in his garage for a long time; the exact year he purchased the car is unknown.
Porsche Panamera
He coughed out as much as R1.6million to get himself a Porsche Panamera in 2010. One of the coolest cars of his collection, the car comes at 270 km/h top speed thanks to its 2.9 liters twin-turbo V6 engine. It also features an 8-speed dual-clutch transmission.
Audi Q7
In 2011, McCarthy got himself an Audi Q7. Priced at R1.3 million, it comes with a supercharged V6 in S-line trims and a standard eight-speed transmission.
Range Rovers
McCarthy seems to be a lover of Range Rover. He had two, a black one and a white one, but one was later stolen after his home in Scotland after the property was robbed. The years that he got the wheels have not been revealed, but we know that he sunk in millions of rand to get them.
He Has Expensive Houses Around The World
McCarthy's career has taken him to different parts of the world, and so it is not surprising that he has houses in various places. He has a mansion in the capital of Scotland, Edinburg. Not so much has been revealed about the features of the property. In 2016, when he was away holidaying with his wife in Dubai, the home was robbed, and in the process, the footballer's Range Rover, laptop, wife's jewelry, and other belongings were carted away. Because of the incident, he was forced to quit the house.
Although his family mostly lives in Scotland, he has another home in Altrincham, United Kingdom. While playing in the UK, he was said to have owned a five-bedroom home there, but we do not know if he has sold it.
He has another home in Cape Town, Clifton, to his name. The multi-million rand property is set close to the beach of Clifton. The interesting thing about this house that has an excellent finish is that the features, just like his other houses, are unknown.