South Africa is one of the famous nations in Africa that is known for its beauty and diverse culture. Being home to many famous celebrities in different areas of entertainment, South Africa has proved to the rest of the world that it can carve a notable niche when it comes to movie and music stars. Its people now sit comfortably in top Hollywood jobs. Being a country that was only known for institutional racism, it has recently made a remarkable improvement by producing incredible stars in the entertainment industry. Consequently, this has opened doors for its future actors and musicians.
Famous celebrities who were born in South Africa:
1. Sasha Pieterse
Born: 17 February 1996, Johannesburg, South Africa
Sasha Pieterse is a famous actress who started acting at the age of six. She has starred in different comedy series such as Family Affair. Sasha was born in Johannesburg, South Africa but was raised in the United States. This is a clear indication that most of her fans do not know that the actress was born in Africa because she has spent most of her lifetime in Las Vegas.
2. Dena Kaplan
Born: 20 January 1989, Johannesburg, South Africa
Dena is a renowned actress who has successfully built a remarkable career in the film industry. She became famous after featuring in Dance Academy, a popular Australian television series. This TV series was featured in the Australian broadcasting corporation where Dena played the role of Abigail Armstrong. She was born in South Africa but spent most of her life in Australia after moving there in 1996. She also attended high school in Australia.
3. Arnold Vosloo
Born: 16 June 1962, Pretoria, South Africa
Arnold is a great actor who has earned greatness by his own merit. He has established a remarkable reputation in the acting industry winning several awards. Arnold was born in South Africa and has made a huge contribution to the country's state theatre. he has won several awards in South Africa for his theatre work, including More Is 'n Lang Dag, Don Juan and Torch Song Trilogy. A regular performer with South Africa's State Theatre, he also played leading roles in Savages.
He is perhaps best known for playing Imhotep in The Mummy (1999) and its 2001 sequel The Mummy Returns, as well as the role of the superhero Darkman in the sequel Darkman II: The Return of Durant (1994) and its 1996 sequel, Darkman III: Die Darkman Die and more recently, a South African Mercenary named Colonel Coetzee (loosely based on Eeben Barlow) in the film Blood Diamond, a Middle Eastern terrorist named Habib Marwan in the television series 24, and Zartan in the film G.I. Joe: The Rise of Cobra, and its 2013 sequel, G.I. Joe: Retaliation. To date, the trend continues and Arnold is ranked as one of the best South African celebrities of all time.
4. Dean Geyer
Born: 20 March 1986, Johannesburg, South Africa
Dean Geyer is a famous actor who was born in 1986 in South Africa. He later moved to Australia and attended Melbourne high school. His strong connection with martial arts has made him famous in karate films. Dean Geyer finished third in the 2006 season of the talent show television series Australian Idol and has had a notable role in the Australian soap opera Neighbours as Ty Harper. He later joined the cast of the US show known as Glee in the 4th season as NYADA Junior Brody Weston.
5. Jonathan Liebesman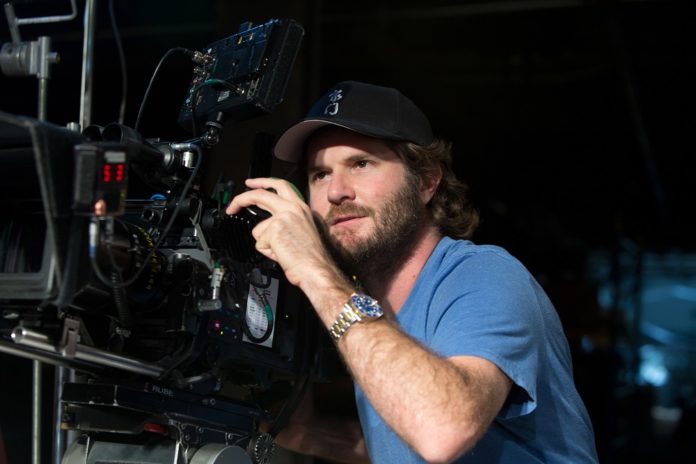 Born: 15 September 1976, Johannesburg, South Africa
This is yet another South African born film director who has recently become famous because of his amazing skills and talent. At the age of 26, he had already made an America feature film that worn him numerous Hollywood awards. Jonathan Liebesman was born in Johannesburg, South Africa on September 15, 1976, as at the moment, Jonathan is in development on Teenage Mutant Ninja Turtles (2014) at Paramount and an Untitled Julius Caesar Project (????) with Warner Bros.
6. John Kani
Born: 30 August 1943, New Brighton, Port Elizabeth, South Africa
This is yet another distinguished playwright and actor who has made a significant impact in the cinema and television industry. He has been able to co-star with other famous actors and actresses such as Roger Moore, Richard Harris, and Richard Burton in different action films. He has also featured in hits such as Sarafina and A dry white season. John has also appeared in the famous UK TV series called Silent Witness and this is considered as one of his biggest feature in the television industry.
7. Ronald Harwood
Born: 
9 November 1934, Cape Town, South Africa
If you tell most of Ronald Harwood fans that he was born in South Africa, most of them will probably disagree. The fact remains that Ronald was born in Cape Town but later moved to London where he undertook his training and pursued different film careers. After joining the Royal Shakespeare Company, Ronald became one of the most prolific novelists. He also has spectacular skills in playwright. His remarkable contribution and roles in different films earned him an Oscar award in 2003. These remarkable achievements make him one of South Africa's famous celebrities of all time.
8. Charlize Theron
Born: 
7 August 1975, Benoni, South Africa
Theron is arguably the most famous actress to come out of South Africa. Because of her good looks and amazing acting skills, she has been able to win academy awards especially for her role in the film the monster back in 2003. According to recent statistics released by researchers and magazines, Theron is among the highest-paid Hollywood actresses with an estimated net worth of about $95 million, Charlize Theron was born as an only child in Benoni, South Africa on August 7, 1975.
She grew up near Johannesburg on her parent's farm and began attending The National School of the Arts at age 13. In the late 90s, she landed more noted roles in films such as The Cider House Rules and Mighty Joe Young. It was in 2003 when Charlize was cast in the film Monster that she won The Academy Award, as well as a Golden Globe and SAG Award. She earned her star on the Hollywood Walk of Fame in 2005. This is seen as a good example to aspiring South African celebrities and actresses who want to carve a notable niche in the film industry.
9. Sharlto Copley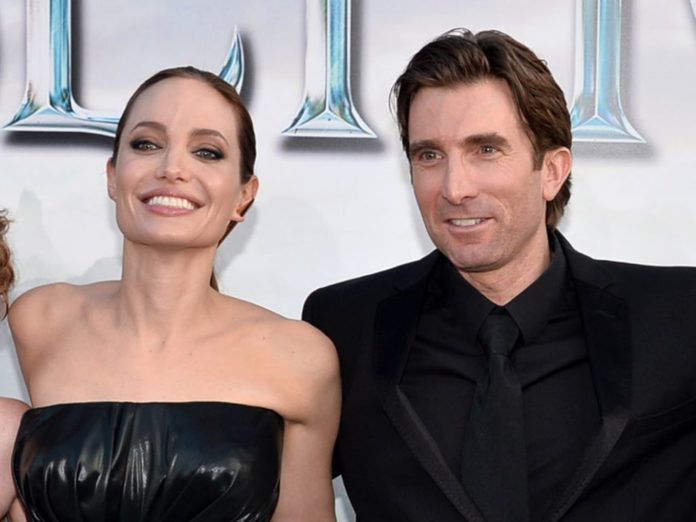 Born: 27 November 1973, Pretoria, South Africa
Coplay has made a name for himself both in South Africa as well as on the Global scene and he has duly been recognized. He was born in Johannesburg in 1973 to a father who was a university professor and was brought up alongside a brother who is now a musician known as the lead singer of the South African band, Hot Water; Donovan.
Copley was also brought up in SA and also got to start his career in his home country. He is recognized as Wikus van der Merwe in works such as the highly successful District 9 and Wikus and Charlize. He has also made an appearance in the  American dystopian science fiction, Chappie. Sharlto Copley has won a good number of nominations and awards in his career thus far, including the IGN Movie Awards, Teen Choice Award, and Golden Schmoes Awards among others.
10. Lesley-Ann Brandt
Born: 2 December 1981, Cape Town, South Africa
And then there is the one who finds it easy to warm hearts with her great acting skills and good looks, Lesley-Ann Brandt. The actress was born in Cape Town where she spent her early life and played little sports until 1999 when she left the country for New Zealand. She did a little regular work before she decided on becoming a model, through which she appeared in a number of television advertisements.
In 2009, Brandt made her acting debut in the New Zealand TV series, Diplomatic Immunity. She has gone on to make more appearances in works including Spartacus: Blood and Sand (2010), Spartacus: Gods of the Arena (2011), and Gotham (2014). She is currently playing the main role of Mazikeen in the American urban fantasy television series, Lucifer since 2016. Lesley is married to Amerian actor, Chris Payne Gilbert.
11. Dave Matthews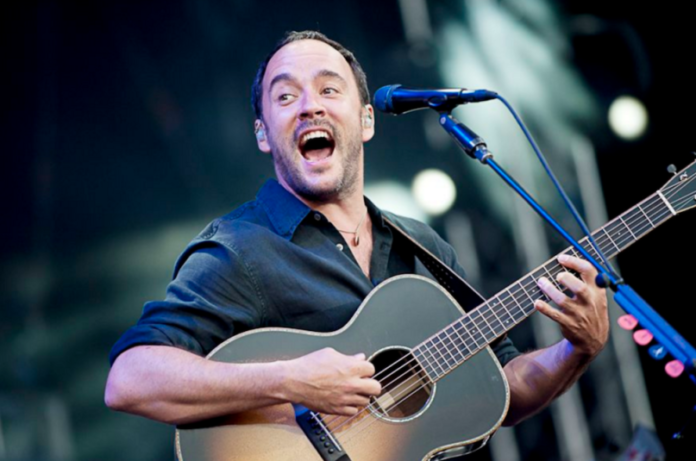 Born: 9 January 1967, Johannesburg, South Africa
David John Matthews will always come to mind as a singer in the David Matthews band, but the multitalented South African born is also a record producer and actor among other things. One of John and Val Matthews's 4 children, David started his life in Johannesburg until the age of 2 when he moved with his family to Westchester County, New York where he spent a number of years before moving to  Cambridge, England and then back to the United States. By 1977, he was back in South Africa.
He graduated from Damelin College in 1985 but soon left the country for fear of being conscripted into the SA military. He later formed the Dave Matthews Band together with Stefan Lessard, Carter Beauford, Boyd Tinsley, and LeRoi Moore. The band has released close to 10 albums and has won a Grammy for Best Rock Vocal Performance by a Duo or Group in 1997 for "So Much to Say". As an individual, he won another Grammy in 2004 for Best Male Rock Vocal Performance for "Gravedigger".
12. Tammin Sursok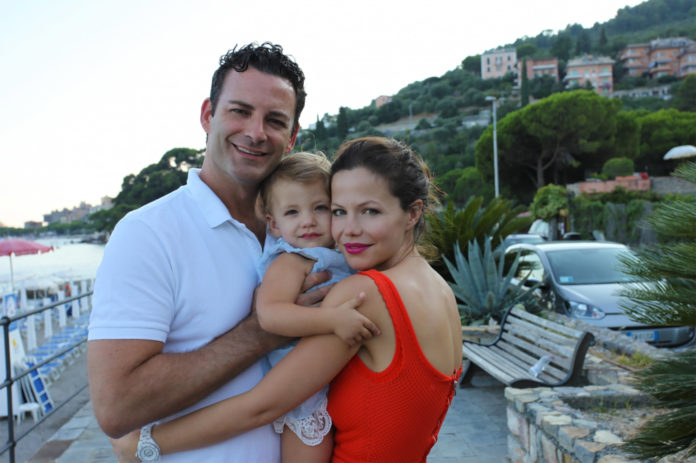 Born: 19 August 1983, Johannesburg, South Africa
Actress and singer, Tammin Sursok has come a very long way since the start of her career in 2000 when she appeared in Home and Away as Dani Sutherland. She is more famous on TV thanks to shows such as The Young and the Restless from 2007 to 2009, Hannah Montana from 2010 to 2011, and then Pretty Little Liars from 2010 to 2017.
Among the famous celebrities born in South Africa, not too many have achieved successes as Sursok in both music and films. She is now married to actor, writer, and producer, Sean McEwen since 2011. The two are blessed with 2 children.
13. Troye Sivan
Born: 5 June 1995 (age 25 years), Johannesburg, South Africa
Troye Sivan may be young, but he has done it all; he is a singer, songwriter, YouTuber, and actor. Like most other famous celebrities on the list, he was born in Johannesburg in 1995 to a mother who was a model and a father who was into the real estate. When Sivan was 2, his family decided to leave SA as a result of the crime that was overtaking the newly independent country, for Australia.
He started out his career by singing on YouTube in 2006 and by 2007, he had already got his career as an actor started when he appeared in the theatre production of Oliver! as Oliver Twist. His film debut came in 2009 when he got a role in X-Men Origins: Wolverine. His other works are Spud (2010) and Boy Erased (2018). Troye Sivan has won many awards in his career including the ARIA Music Awards, GLAAD Media Awards, and MTV Europe Music Awards among others.
14. Cariba Heine 
Born: 1 October 1988, Johannesburg, South Africa
Cariba Heine has been in the limelight since 2003 when she made an appearance in Ballistic Sessions. Since then, she has come to make many more appearances o TV and films with performances in works such as H2O: Just Add Water from 2006 to 2010, Howzat! Kerry Packer's War (2012), and most recently, The Secrets She Keeps (2020). Although she is more famous as an actress, she is also a dancer.
Yet one of the famous celebrities on international scene birthed in South Africa, Heine was born in Johannesburg where she spent the first three years of her life before moving to Australia where her career got started.
15. Trevor Noah
Born: 20 February 1984, Johannesburg, South Africa
The South African Comedian who has become America's darling TV show host, Trevor Noah has, almost better than everyone on this list of these famous celebrities, risen in a very short time to capture the whole of America, going ahead to have an interview with the former U.S president, Barack Obama.
A comedian, author, TV show host, and actor, Noah was born to a Swiss father and South African mother in Johannesburg where he was raised. He had a very difficult childhood which luckily for the world, did not strip him off of his humorous side. Although he started acting in 2002 in Isindingo, he later left South Africa for Los Angeles in 2009 after his life was threatened by a man his mother married, who later shot her to the head; she survived the incidence. Noah has been the host of The Daily Show with Trevor Noah since 2015 and has had many Stand-up specials including Trevor Noah: Son of Patricia which got him a Grammy nomination for Best Comedy Album in 2020.
16. Elize du Toit
Born: 21 February 1980, Grahamstown, South Africa
Elize du Toit may have her years as an actress behind her, but she has not lost her place among the famous celebrities of South Africa who have made it in Hollywood. She was born in 1980 in Grahamstown and spent her early years in Pretoria before she moved to the United Kingdom at the age of 14. She was educated at  Wellington College and then the Edinburgh University Theatre Company.
She got her first role as an actress in the TV show, Hollyoaks in which she played the role of Izzy Cornwell from 2000 to 2004. Some of her other works include Doctor Who (2007), Waterloo Road (2009), and then Skyfall (2012), after which she resigned. She is married to English actor, Rafe Spall.
17. David Bailie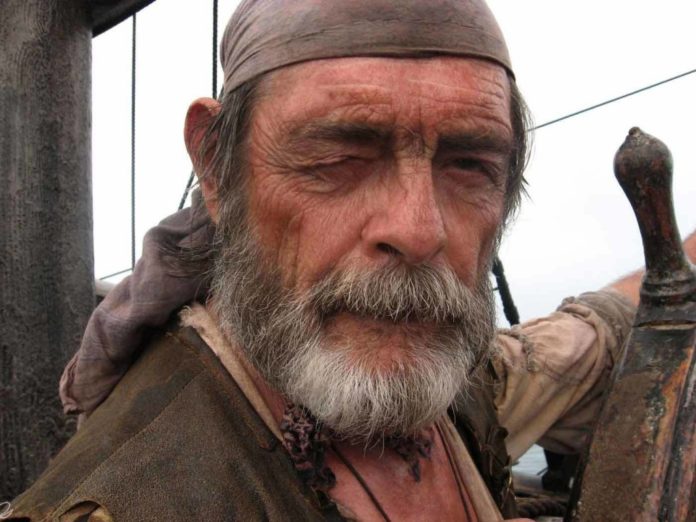 Born: 4 December 1937, Springs, South Africa
David Bailie's life and career journey have been quite interesting. Born in South Africa, he first moved to Swaziland where he was educated and then to Zimbabwe with his family. Initially, he had no interest in becoming an actor but after he got a role in an amateur production of Doctor in the House while he was still in school, his interest was ignited. However, after school, he took regular jobs with a bank followed by Central African Airlines.
By 1960, he left for Britain, and a year later, he was offered a minor role in Flame in the Streets. It would take more than a decade after this for his career to fully get started both in film and on TV. He has appeared in films such as Gladiator in 2000, and four films in the Pirates of the Caribbean film series.
18. Alice Krige
Born: June 28, 1954, Upington, South Africa
Unlike most other famous Hollywood celebrities of South African origin on the list, Alive Krige spent a good part of her life in the country before leaving for London. She was born to Louis Krige and Pat Krige in 1954 in South Africa, where she was also educated at Rhodes University in Grahamstown. Initially, she wanted to tow her path of her parents and two brothers by becoming a clinical psychologist but chose instead, to become an actress. Alice first obtained a Bachelor of Arts degree as well as a BA Hons degree in drama before she went to the Central School of Speech and Drama in London.
She made her first film appearance in Vergeet My Nie in 1976 and then her TV appearance in London in BBC2 Playhouse in 1980. Also a film producer, Krige has become famous through the years for works such as Star Trek: The Experience – Borg Invasion 4D in 2004, Thor: The Dark World in 2013, and Gretel & Hansel, 2020.
19. Adhir Kalyan
Born: 4 August 1983 Durban, KwaZulu-Natal, South Africa
Adhir Kalyan may not be the most famous on the list, but he is, nonetheless, a famous SA celebrity who has made a name for himself in the international scene thanks to works like the CBS sitcom Rules of Engagement which ran from 2009 to 2013 and the 2016 TV series, Second Chance. 
The actor was born in Durban to a South African Indian family and had his education at the Crawford College in Durban. He started his acting career in SA before he moved to London in 2005 where he continued to build on his career. Now married to American actress Emily Wilson, Adhir has appeared in shows such as Holby City, Aliens in America, and A Nice Girl Like You.
20. Jonny Pasvolsky
Born: 26 July 1972, Cape Town, South Africa
Born Jonathan Marc Pasvolsky in South Africa, Johnny started his life in a Jewish family in the African country before later moving to Australia where he was brought up. It was also there that he started his career as an actor in 1999 when he appeared in the TV show, Farscape as Pennoch. Nonetheless, it was his role in 2001's TV show, 2001 McLeod`s Daughters that made him famous.
Now married to Carolyn Pasvolsky and blessed with three kids, Johnny has appeared in more than 15 productions including The Front Runner in 2018.
These are some of the famous celebrities that you did not know were born in South Africa. Even though they may not have been raised there, the fact remains most of their careers were shaped in South Africa. It is a motherland that has produced famous celebrities in the world.