South Africa is among the top African countries that produce the most actors with an African origin. Many South African movie actors have gone a step forward to act in Hollywood, thereby giving them international recognition. Just like any other sub-Saharan African state, the rainbow nation is home to world-recognized heroes. The country has attracted top African–American actors who act as some of the South African movie heroes. Of note is Morgan Freeman, who acted as South African president Nelson Mandela in Invictus (2009). That being said, here is a look at some of South Africa's A-list actors.
Famous South African Movie Actors
---
Sir Antony Sher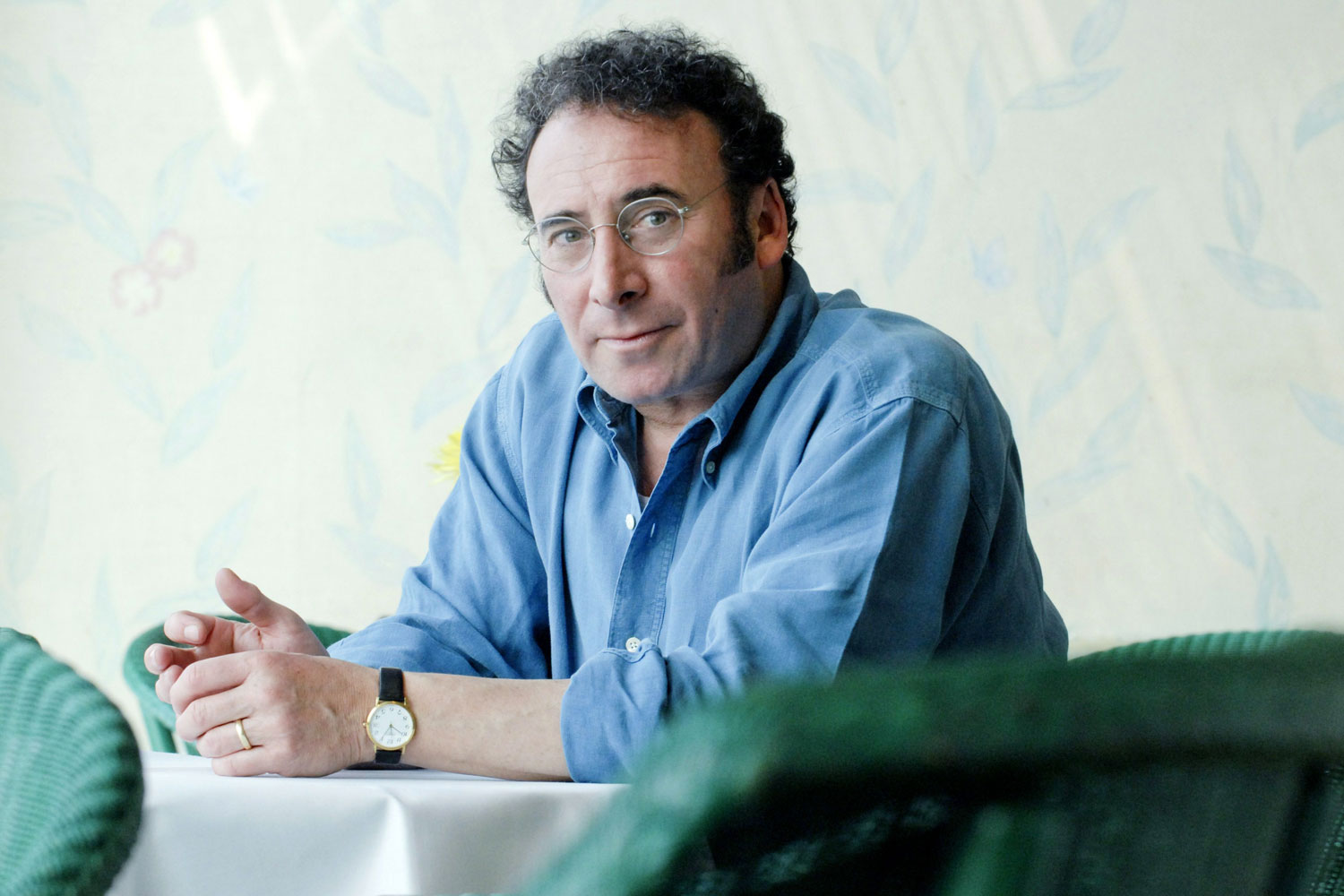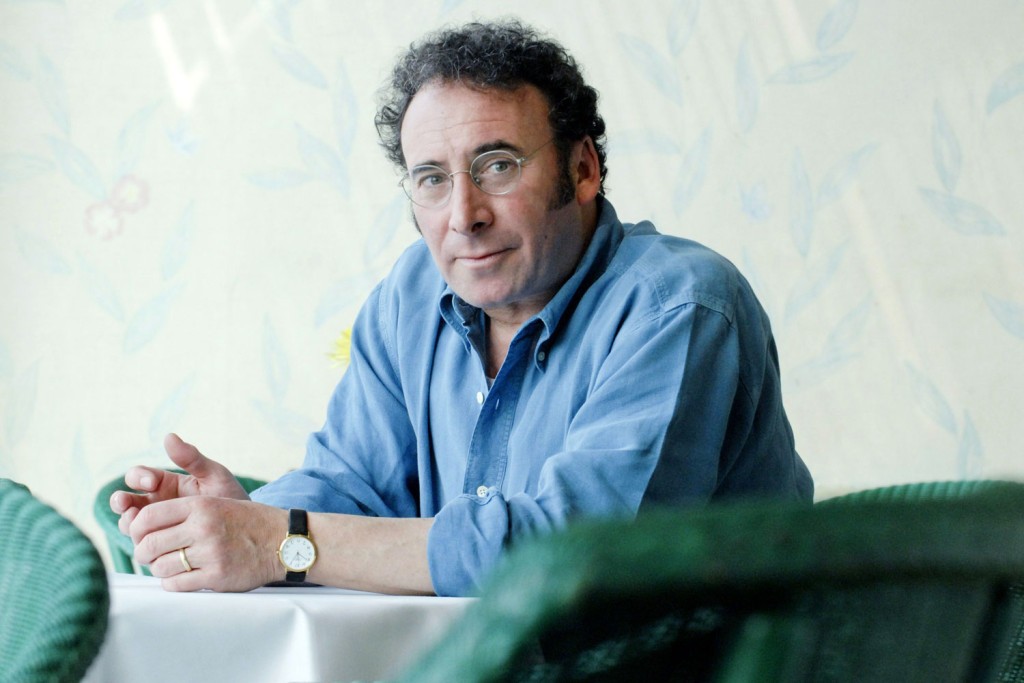 Antony was born in 1949 in Cape Town, South Africa, and his parents are Lithuanian-Jewish. Before moving to London in the late sixties, Sir Sher worked with numerous actors, after which he later joined the Royal Shakespeare Company, where he won his first Olivier Award for his role in the film, Richard III, in 1985. Besides acting, Sher is also a writer of both books and plays. One of his most notable plays is titled Breakfast With Mugabe.
In the 1970s, Sher became part of a group of young actors and writers, working at the Liverpool Everyman Theater. The group comprises of notable personalities such as writers Alan Bleasdale and Willy Russell and fellow actors Trevor Eve, Bernard Hill, Jonathan Pryce, and Julie Walters. He has summed up the work of the company with the phrase "anarchy ruled."
Sid James (8 May 1913 – 26 April 1976)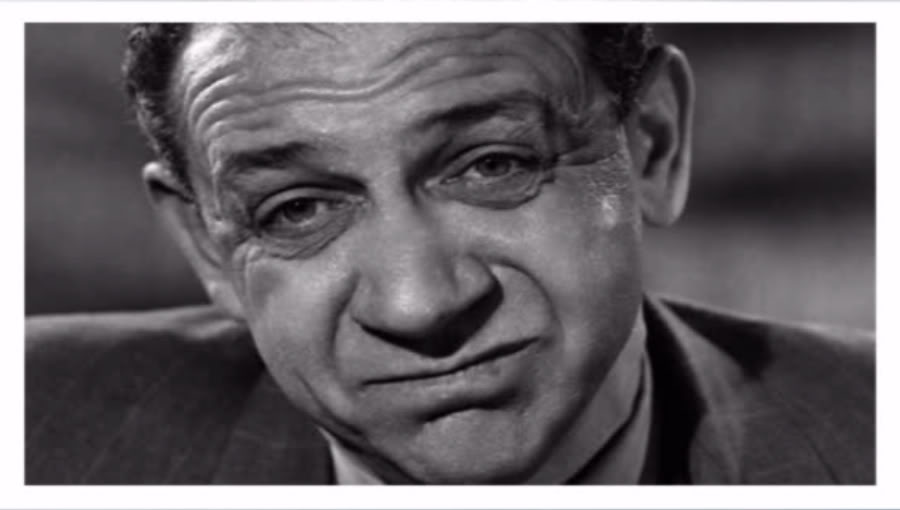 James was born in Johannesburg where he grew, earning a living as a hairdresser. In 1937, he worked at South African Broadcasting Corporation, and in 1946, he moved over to the UK. However, James got his big break in 1951 when he scored a role in the film, The Lavender Hill Mob. He is also known as the star of the Carry On series of films, where he played the role of a sidekick to the groundbreaking British comedy actor Tony Hancock, on both radio and television. The actor passed away in 1976, and his legacy has continued to live on the South African movie industry.
Sharlto Copley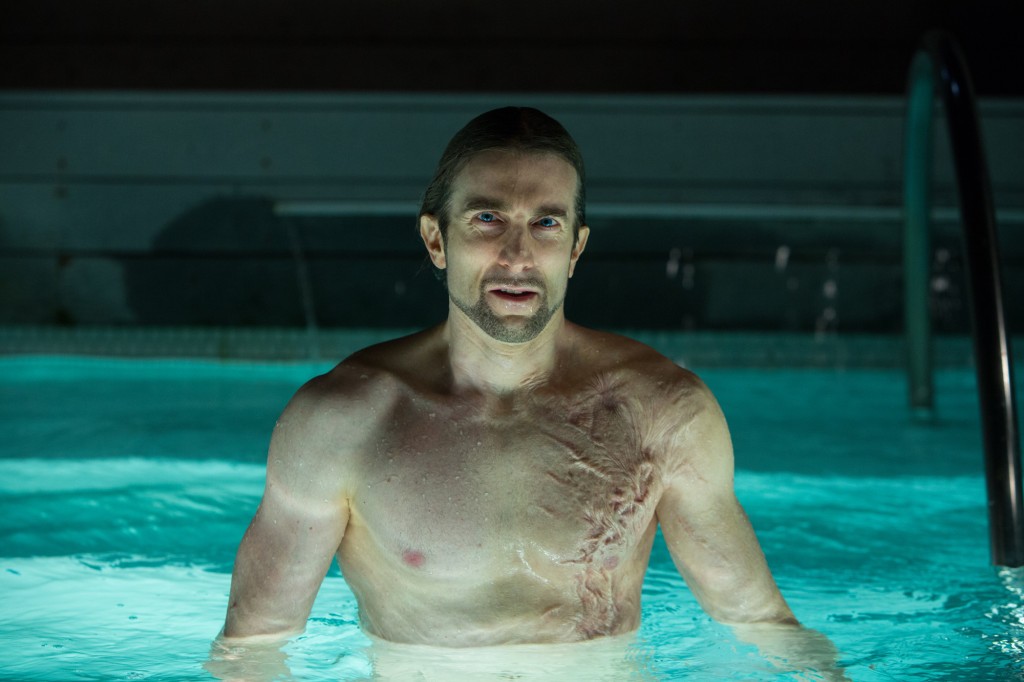 Sharlto Copley is a South African producer, actor, and movie director who has produced and co-directed short films, which have appeared at the Cannes Film Festival, as well as commercials and music videos. The actor/producer is perhaps best known for playing the roles of Wikus van der Merwe in the Oscar-nominated science fiction film, District 9; Howling Mad Murdock in the 2010 adaptation of The A-Team, and Agent C.M. Kruger in the science fiction film Elysium. 
The actor was born in Johannesburg in 1973. Later, he relocated to Cape Town, where he set up a production company. His company produced the film Alive in Johannesburg. He now continues to split his time between his native South Africa and Hollywood, pursuing more opportunities in front of and behind the camera. The South African movie actor still runs the production company in Cape Town to date. One of his latest movies, Ted K was premiered at the 71st Berlin International Film Festival, on March 1, 2021
John Kani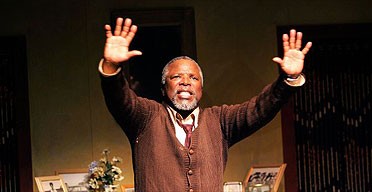 Bearing in mind that there are few black South African actors, and the number is even smaller when compared to those who have made it to the international scene, Kani can be regarded as the trailblazer without any fear of contradiction. Over time, he has had major roles in notable films like Sarafina, Endgame, and The Ghost and the Darkness, among many others. Presently, Mr. Kani is a theatre director and the current chairman of the South African national theatre council. In 2020 he was awarded an honorary doctorate by the University of the Witwatersrand
Danny K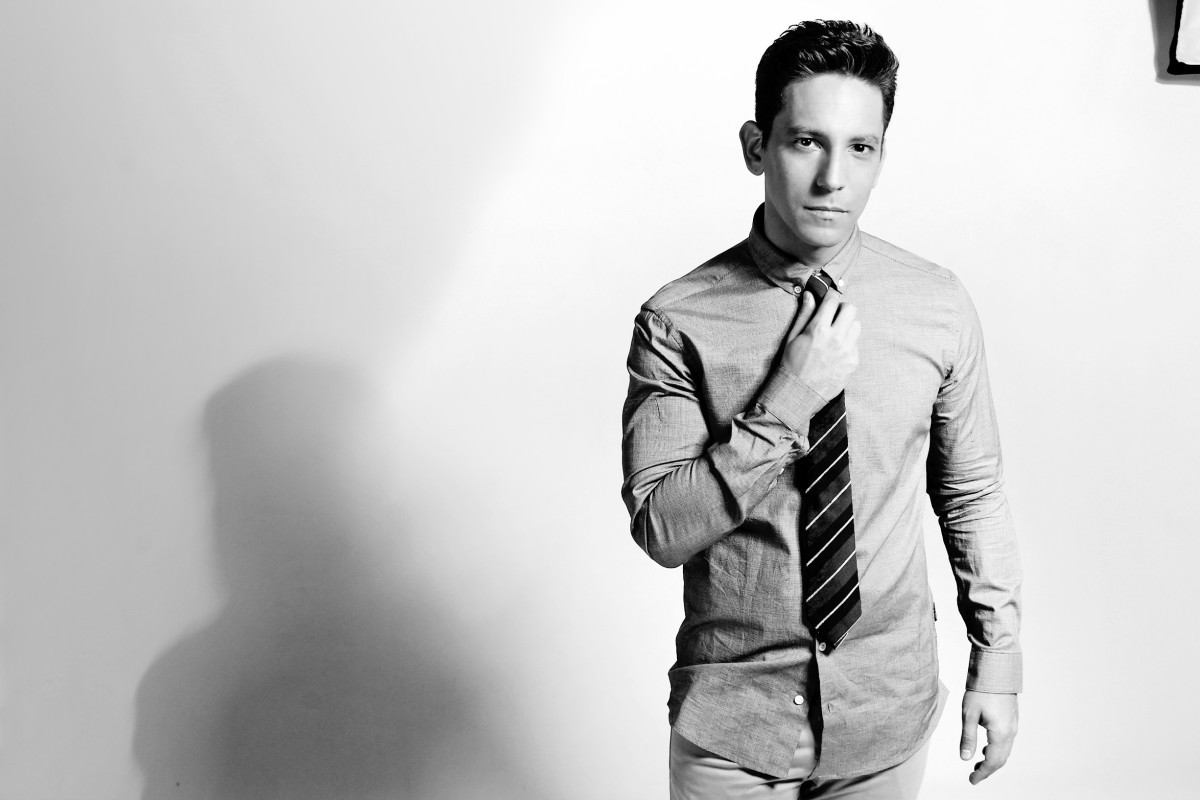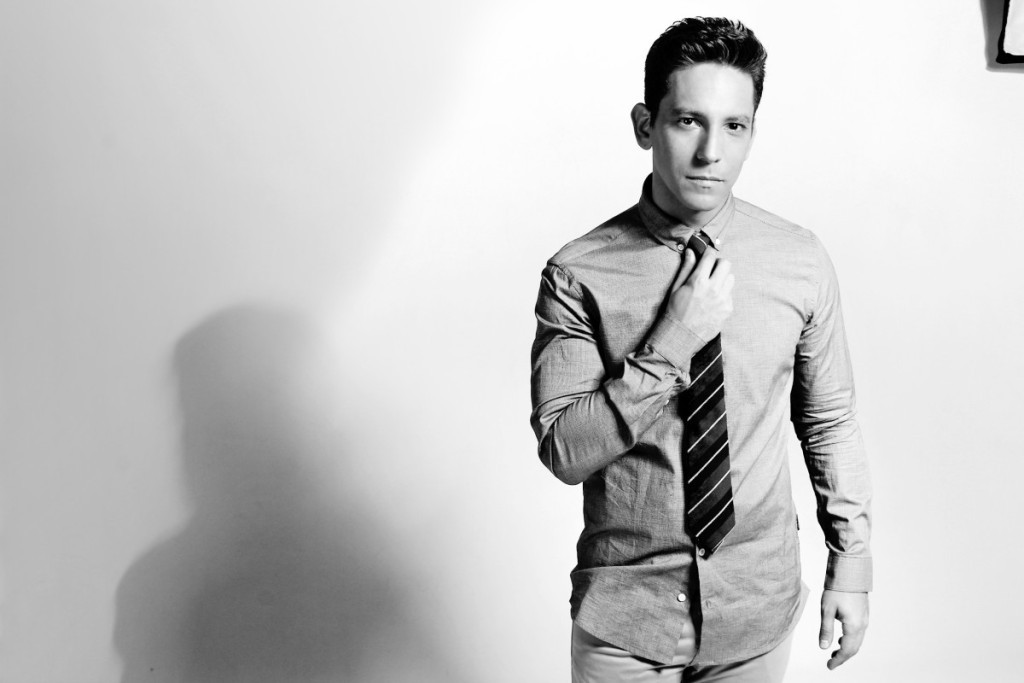 Daniel is a South African singer, actor, and songwriter. He's a graduate of Wits University and holds a B.A. degree. He was nominated multiple times for the SAMA and has won 4 times. More so, the actor has two consecutive Kids Choice Awards, two consecutive Crystal Awards (People's Choice Awards), You Magazine Award for Best SA Musician, and The South African STYLE Award.
The versatile South African movie actor once performed on the Oprah Winfrey Show. He was voted at number 34 in Heat Magazine's Hot 100 for 2007. Danny K was equally voted by First National Bank national survey as S.A.'s few role models, as well as S.A.'s most trustworthy 100 public personalities by Readers Digest.
Dave Matthews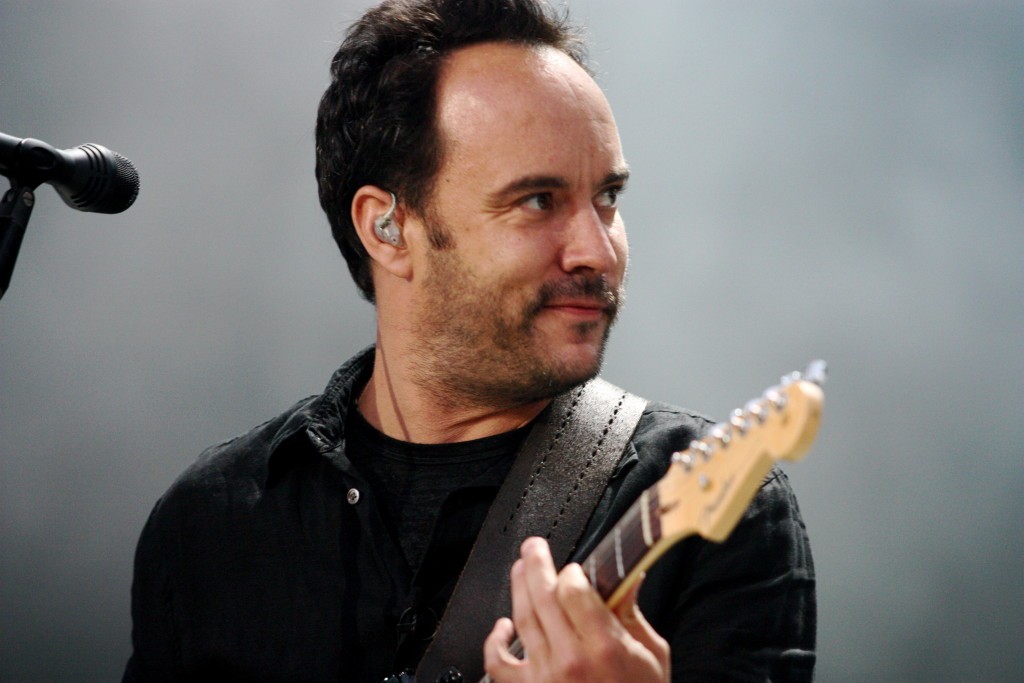 Born in Johannesburg, South Africa, David is a South African actor. He currently lives in America, where he is a musician, as well as an actor who acts occasionally. Dave is best known as the lead vocalist, songwriter, and guitarist for the Dave Matthews Band. He performs mainly with acoustic guitar and favors rhythm rather than solos in his playing. During the period from 2000 to 2010, his band, the Dave Matthews Band, sold more tickets and earned more money than any other act in North America.
Fana Mokoena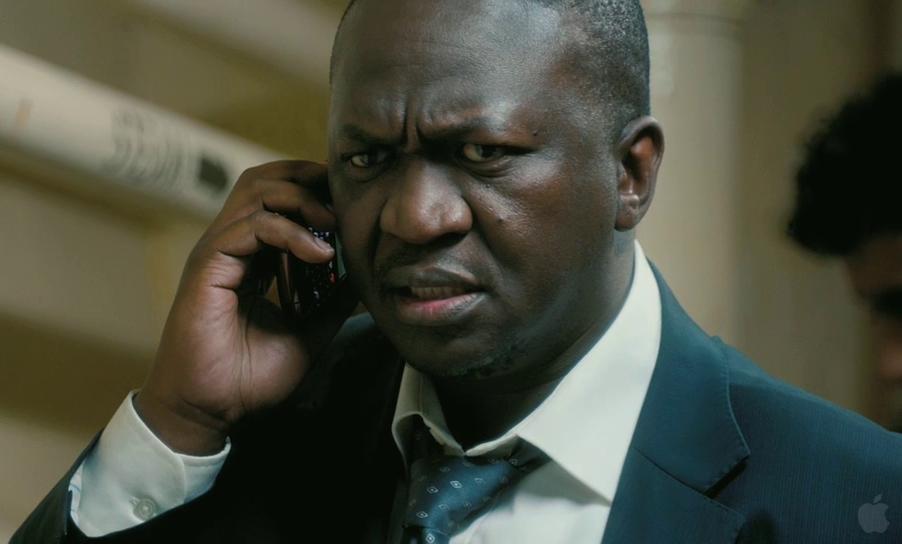 Fana is a South African movie Actor who sprang into the limelight after his exemplary role in the film Hotel Rwanda. He is best known for his portrayal of Rwandan general Augustin Bizimungu in the 2004 film Hotel Rwanda. His most prominent role before this was as Dr. Mandla Sithole in the South African soap opera Generations. In 2013, he appeared in the film World War Z, and the actor has also appeared in numerous South African soaps.
Adhir Kalyan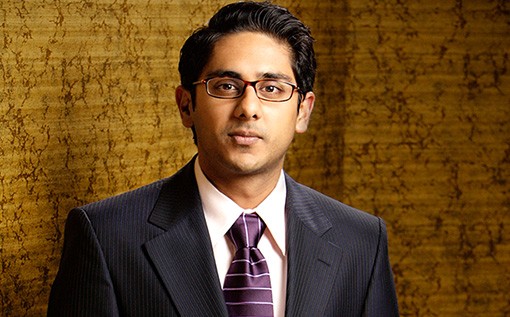 Adhir is a South African actor and model well-known for his role in the sitcom, Rules of Engagement. He is of Indian descent and was born in Durban, South Africa. He moved to London in 2005 in pursuit of his career, which started with his roles in the BBC series Holby City (series 8), where he played the character of Arjmand Younis. Adhir was also in Spooks (series 5), and on the Irish network RTÉ One, he starred as Ramal Kirmani in Fair City. At this time, he did a lot of independent movies as well. He is without a doubt one of the most successful young South African movie actors.
Alfred Ntombela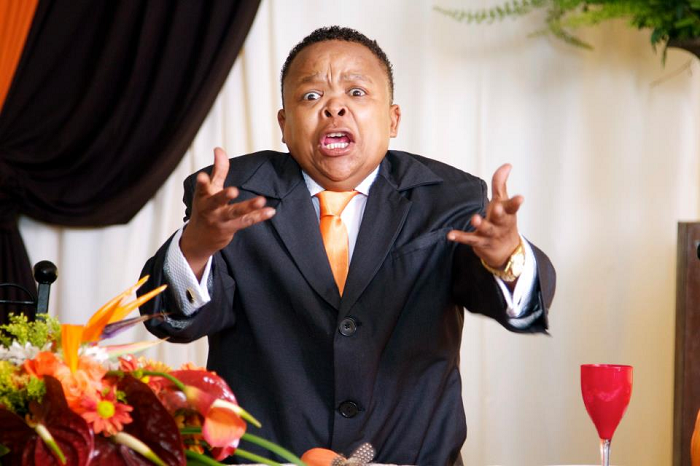 Not one to miss out on the list of most famous South African movie actors is Alfred Ntombela, who is famed for his fast-paced Joker-like laugh and his small stature. Born and raised in Zulu, South Africa, Alfred began his acting career in the year 1990. He is also a comedian, known for appearing alongside Leon Schuster in South African candid genre films. The actor is notable for his roles in movies like Sweet 'n Short, Mr. Bones, Mad Buddies, and Mama Jack, among others. While his native language is Zulu, Ntombela is also fluent in English and Afrikaans. He announced his retirement in 2018 after spending close to three decades in the industry.
John Matshikiza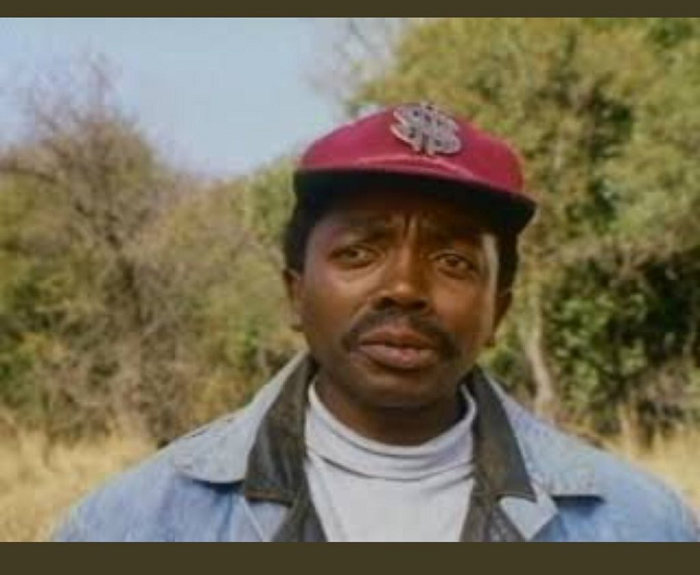 A South African actor, poet, journalist, and theatre director, John Matshikiza is no doubt one of the most famous actors in the South African film industry. He was born in Johannesburg, South Africa, and when he was seven in 1961, his family went into exile in London. Although he had a degree in politics and economics, the actor also graduated from the Central School of Speech and Drama in London.
He is best remembered for his role in the 1985 movie titled Dust, as well as Cry Freedom (1987), Dust Devil (1992), and Yankee Zulu (1993). In addition to his over two decades career in the SA movie industry, the actor also worked as a journalist with notable firms such as Mail & Guardian, among others. He passed on in September 2008 after he suffered cardiac arrest at a restaurant in Johannesburg.
Winston Ntshona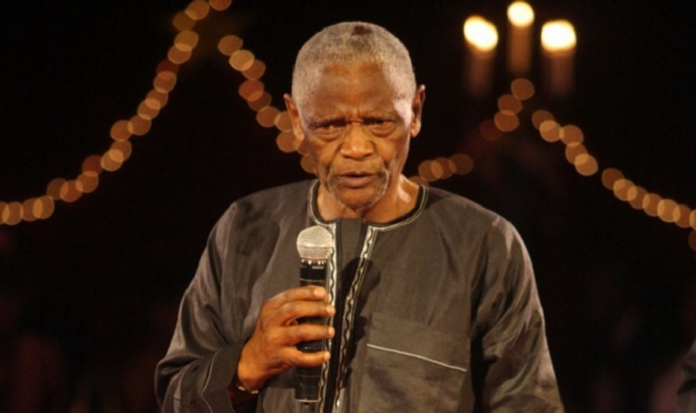 One of the pioneers of South African movies, Winston Ntshona is a great actor and legend in the industry. He is best known for his role in movies such as The White Geese (1978), The Dogs of War (1980), Night of the Cyclone (1990), Tarzan and the Lost City (1998), and I Dream of Africa (2000). Beyond his exploits in the movie industry, Winston's name will go down in history as one of the most fascinating South African playwrights. He wrote several plays, including the 1973's Siswe Banzi Is Dead. The actor clinched a Tony award for Best Actor in a Play in 1975, and he passed on in August 2018, at age 76.
Leon Schuster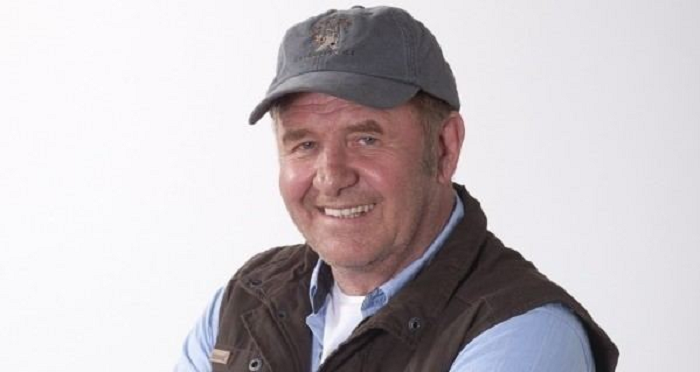 Leon Schuster is a renowned South African actor, filmmaker, comedian, singer, and TV personality, best known for his role as the titular character in Mr. Bones. Born in Free State, South Africa, the actor graduated from the University of the Orange Free State. He started his career in 1975 and has appeared in, as well as produced several commercially successful movies.
Some of his notable works include Mr. Bones, which grossed R33 million at the SA Box Office; You Must Be Joking Too, which posted R43 million, and Millenium Menace, which garnered R40 million at the box office. He also makes bank off his exploits as a singer and has released over twenty albums so far. All these have made Schuster one of the richest South African movie stars with an accumulated net worth of $3 million.
Famous South African Movie Actresses
---
Charlize Theron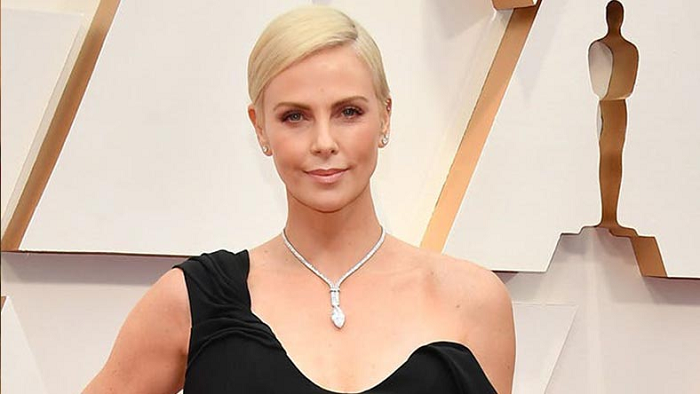 This beautiful South African thespian has made a name for herself both locally and internally. Charlize Theron was born in Johannesburg South Africa, in the Benoni area in 1975, and she is of both German and French heritage. Her father is of French origin while her mother is of German origin. Charlize, however, grew up speaking Afrikaans as her very first language. At a tender age, she trained as a ballet dancer. Later on in her life, she moved to New York City as a model and a dancer. In 1994, she moved to Los Angeles, and two years later, Theron landed a role where she spoke in the production of 2 days in the valley.
Three years later, the South African movie actress had prominent roles in movies. For instance, The Cider House Rules, where she was featured in 1999. A year later, she appeared in the 2000 film Legend of Bagger Vance. The actress has over and over again appeared in the list of the world's most beautiful people. Charlize is regarded as one of Hollywood's best actresses. She has appeared in high rated films such as Monster in 2004 and even gained an Oscar while at it. The tremendously talented star arguably gets better in her roles as time goes by.
Janet Suzman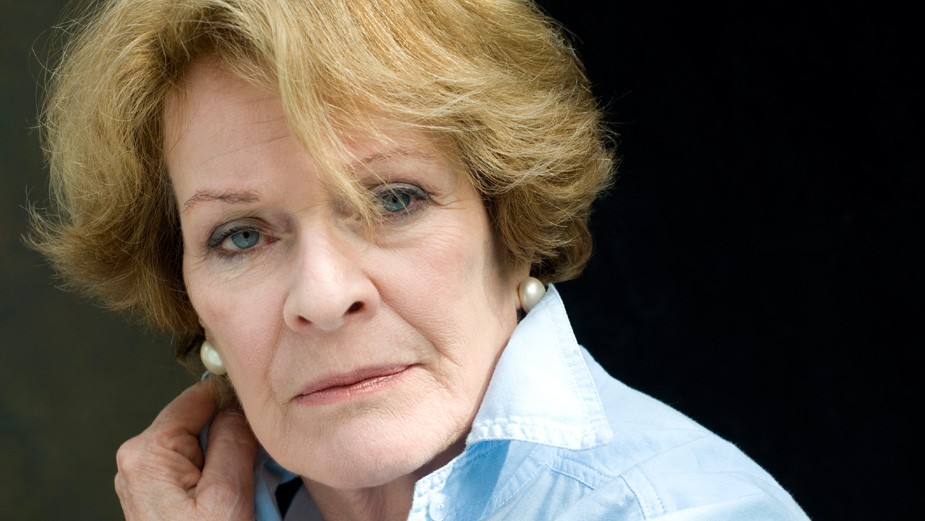 Janet is a niece to a South African politician, as well as a human rights activist called Helen Suzman. Suzman is an actress and an accomplished film director in South Africa, the UK, and America. She made her screen debut in 1952 in the film, Billy Liar. Upon joining the Royal Shakespeare Company, the actress has made many appearances in London and Stratford.
Shannon Esra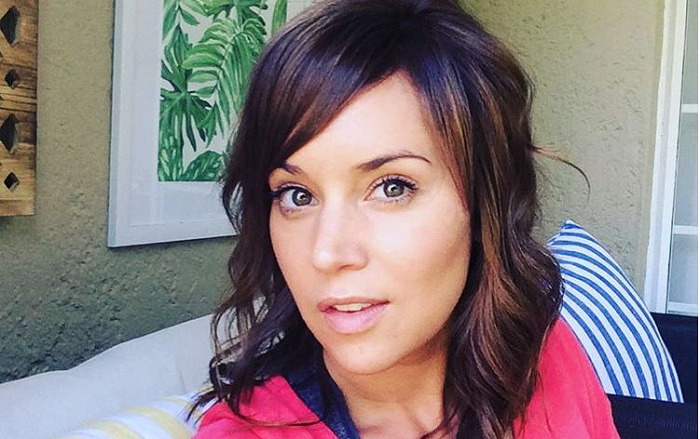 Esra is a South African actress and singer, best known for her role as Kim Smollen in the award-winning newsroom drama, Hard Copy, which has been airing for over three seasons on TVSA. The talented actress first had a taste of acting at the age of four, narrating a nursery school Purim concert. Since then, she has never looked back on her career. She acquired a Bachelor's degree in Dramatic Arts from the University of Witwatersrand in 2003. With an acting career spanning over a decade and counting, Shannon has recorded a few awards in her name, including a Naledi Award, as well as Fleur du Cap nomination, among others.
Leleti Khumalo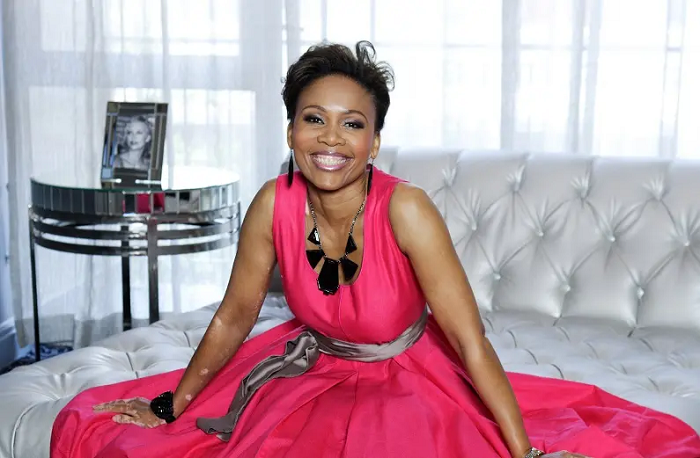 Our list of famous South African movie actors and actresses will never be complete without mentioning Leleti Khumalo, who endeared herself to millions of fans through her roles as Sarafina in the American documentary film, Sarafina! and Voices of Sarafina. She has equally appeared in other movies such as Hotel Rwanda, Invictus, Winnie Mandela, and Yesterday, to mention a few. Since the inception of her career in 1988, the actress has continued to garner fame through her top-notch acting skills. Her most recent project is the 2018 drama series, Imbewu: The Seed, where she played the role of Nokubonga Bhengu (MaZulu) in 274 episodes.
Suanne Braun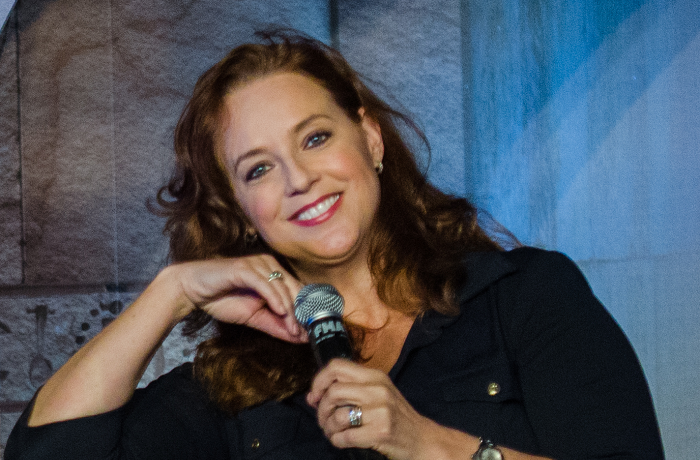 With over three decades in the entertainment industry, Suanne Braun is among South African movie actors who have made a name both locally and internationally. Born in South Africa in 1968, Suanne left the Rainbow Nation for London in 2002. She is well-known for her roles in film and television. Some of her notable works include Survivor (2015), A Loyal Winter (2017), The Princess Switch (2018), and much more. On television, Braun has hosted several shows, including Bon Voyage, Academy Awards, Miss South Africa, and Miss World on MNet and other notable channels.
Bonnie Mbuli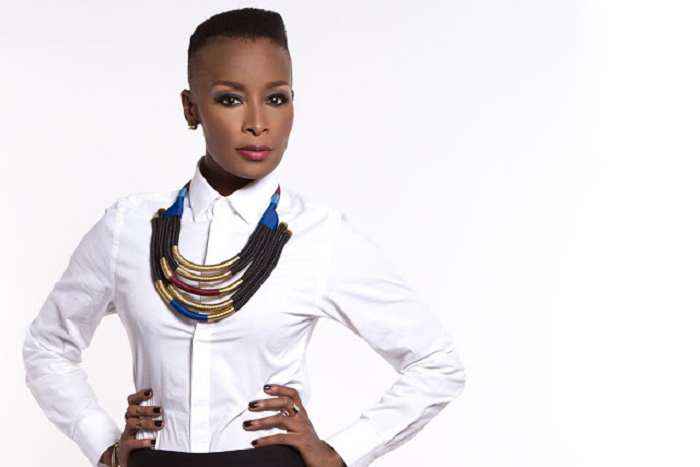 Mbuli is a popular face in the South African media industry. However, it was as an actress that she first began her career many years ago. She has since improved her resume to include a TV host and businesswoman. Bonnie is famous for her role as Jasmin Hadley in the 2020 BBC drama series Noughts and Crosses. She has appeared in two Canadian television series, Scouts Safari and Charlie Jade, as well as SABC 3's The Philanthropist, E.tv's Rhythm City, Mzanzi Magic's Rockville, and many others. She is currently hosting Afternoon Express on SABC 3.
Sasha Pieterse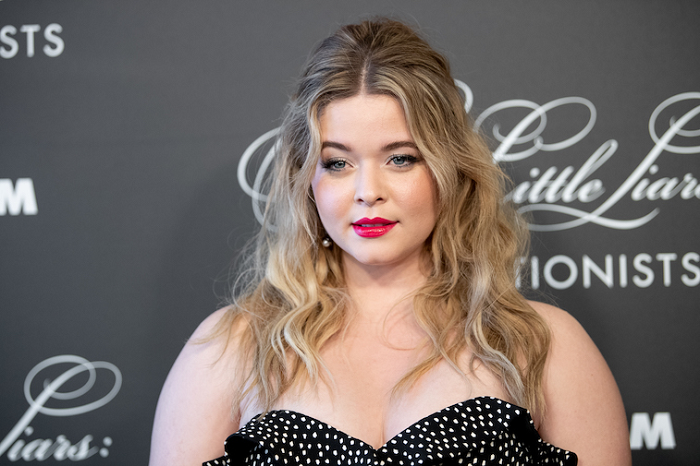 Sasha Pieterse is a South African-born Hollywood actress, singer, and songwriter. Born in Johannesburg in February 1996, her family moved to the United States in 2001. There, she began her acting career. Although she has starred in a plethora of movies and TV series, it was her role as Alison DiLaurentis in Pretty Little Liars (2010-2017) that thrust her into the limelight. The actress has also appeared in other films such as Geek Charming (2011), G.B.F (2013), and The Honor List (2018). She also participated in the 2017 edition of Dancing with the Stars, where she finished in the 10th position.
Hlubi Mboya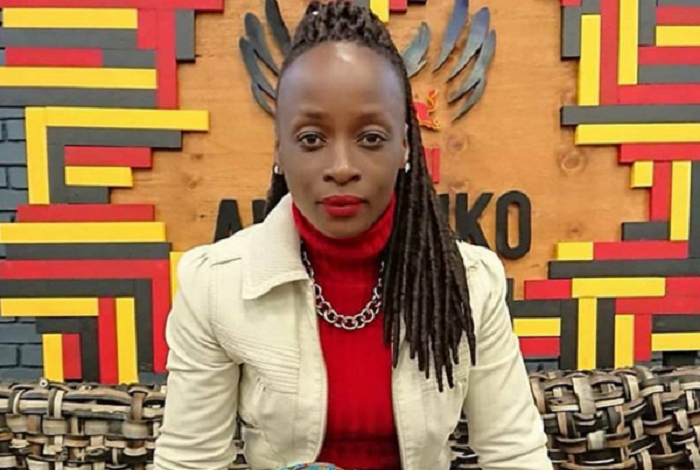 Known for her role as Nandipha Sithole in the soap opera, Isidingo, Hlubi Mboya is also one of the famous stars that have graced our TV screens in recent times. The actress has been in the entertainment industry for over two decades and counting. Although she is of Hlubi ethnicity, she speaks the Xhosa language fluently. She has starred on several commercially successful movies both in SA and beyond. Some of her notable projects include How to Steal 2 Million (2011), Death Race 3 (2013), Hector and the Search for Happiness (2014), and Dora's Peace, which earned her a SAFTA Award for Best Supporting Actress in 2016.
Terry Pheto
The South African silver-screen darling Terry Pheto has been around in the entertainment industry for over a decade and has continued to wow her many fans with her impeccable acting skills. She started her acting career in South Africa, however, she left the country in 2011 to try her luck in Hollywood. The actress garnered wide popularity for her role in the 2018 Hollywood movie, Faces, which fetched her two awards at the British Urban Festival Awards in 2019. Terry also played the lead role of Miriam in the 2005 Oscar-winning film Tsotsi. Some of her other notable movies include Mandela: A Long Walk to Freedom (2013), A United Kingdom (2018), and Madiba (2017)
Thishiwe Ziqubu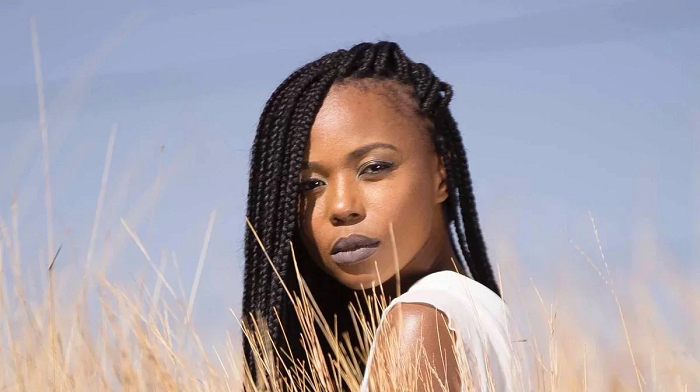 Thishiwe isn't just a South African actress but also a film director and writer. She began her career in 2011 when she played the role of Zodwa in the drama film, Man on Ground. Since then, she has starred in other movies like Hard to Get (2014), When You Weren't Looking (2015), and Tell Me Something Sweet, for which she won Best Supporting Actress at the African Movie Academy Awards in 2016. As a writer, she has also written for TV series such as Rhythm City, Isidingo, and Emoyeni, as well as short films like Between the Lines and Out of Luck. She is in a relationship with fellow actor Mandisa Nduna.
Donna-Lee Roberts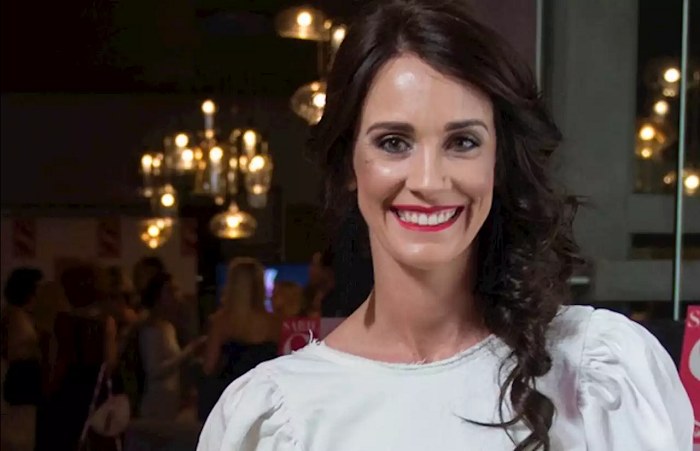 Donna is yet another multifaceted actress from South Africa. Born and raised in Witbank, South Africa, the actress is easily remembered for the outstanding role she played in such movies as Road to Your Heart (2014), Ballade vir 'n Enkeling (2015), Vir Altyd (2016), and Stroomop (2018). She is also famous for being the co-owner of the production company, 17 FILMS. Asides acting, Donna Lee Roberts is also a scriptwriter, model, and film producer.
Bonang Matheba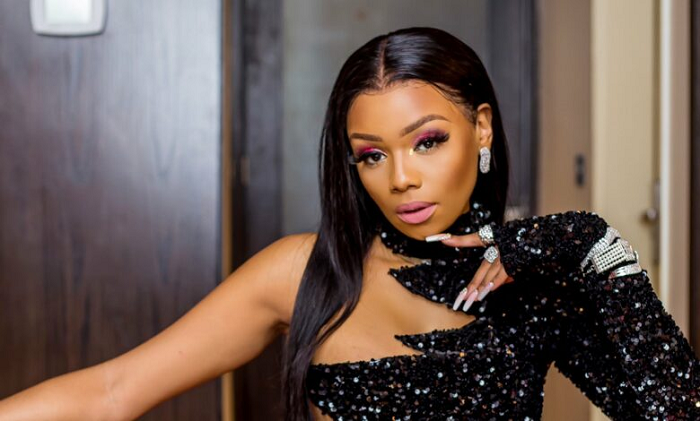 Popularly known as Queen B, Bonang Matheba has garnered fame through her exploits as an actress, model, television host, producer, and businesswoman. A native of Mahikeng, North West province of South Africa, Bonang is the first black South African woman to be featured on several international magazines. As a TV host, Bonang has served as a presenter at high-profile award shows and other TV shows. She has equally collaborated with brands like Samsung, Cell C, Revlon, Peugeot, Ciroc, and many others. Matheba has received about 90 award nominations, winning 34 of them.
Nomzamo Mbatha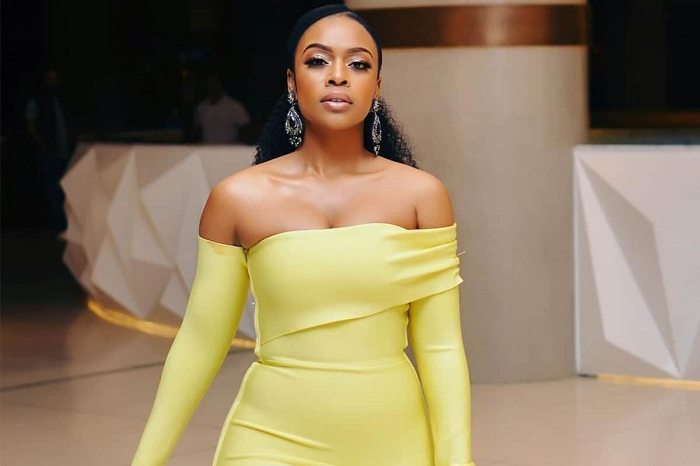 Born in KwaZulu Natal, South Africa, Nomzamo Mbatha is undoubtedly one of the most famous South African movie actors out there. She started her career in 2012, starring in the TV series Isibaya, where she later became the main character. She also starred in SABC's Holiday Swap, as well as The Jakes Are Missing (2015), Umlilo (2016), and All About Love (2017). In 2019, it was reported that she landed a role in the upcoming movie, Coming 2 America. Asides acting, Nomzamo is also a businesswoman and human rights activist.
Pearl Thusi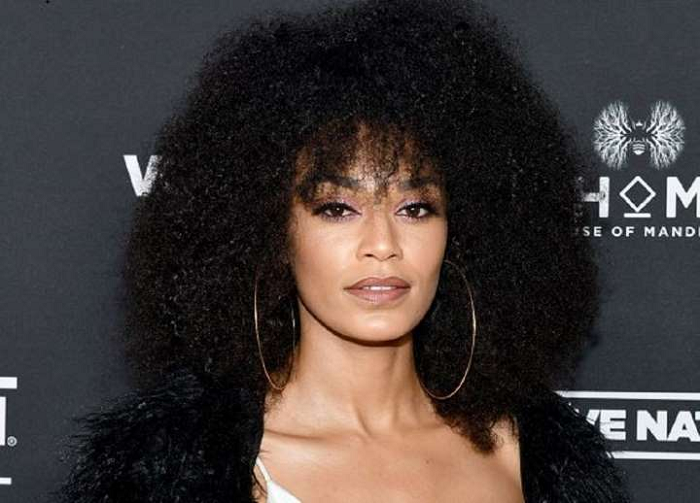 Pearl Thusi is one of the most beloved celebrities in South Africa. The fast-rising actress is also a model, as well as TV and Radio personality. She is best known for playing the character of Samkelo in Catching Feelings, Dyana Mampasi in ABC's Quantico, and Patricia Kopong in The No. 1 Ladies' Detective Agency, to mention a few. She currently plays the lead role in the Netflix series, Queen Sono.
Highest-Paid South African Movie Actors & Actresses
---
Sello Maake Ka-Ncube
Estimated Salary: R100k – R120k Monthly Income
Estimated Net Worth: $13 million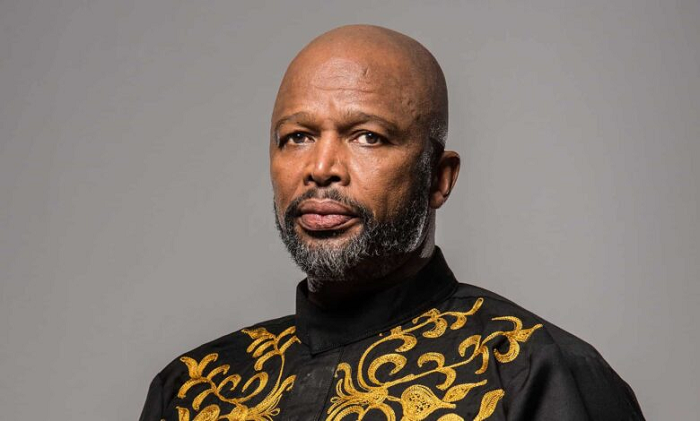 As far as the South African movie industry is concerned, Sello is one of its most esteemed actors, having performed extensively in Film, Theatre, and Television both locally and internationally. The Scandal star is also one of the highest-paid actors in South Africa, with monthly earnings hovering between R100k – R120k. With a career spanning over three decades and counting, Sello has appeared in high-profile and commercially successful movies such as Mandela: Long Walk to Freedom, Taxi to Soweto, The Rutanga Tapes, as well as TV series like Scandal!, and Generations. All these and his other exploits have helped the actor to maintain a net worth estimated at $13 million.
Jamie Bartlett
Estimated Salary: R100k – R120k Monthly Income
Estimated Net Worth: $12 million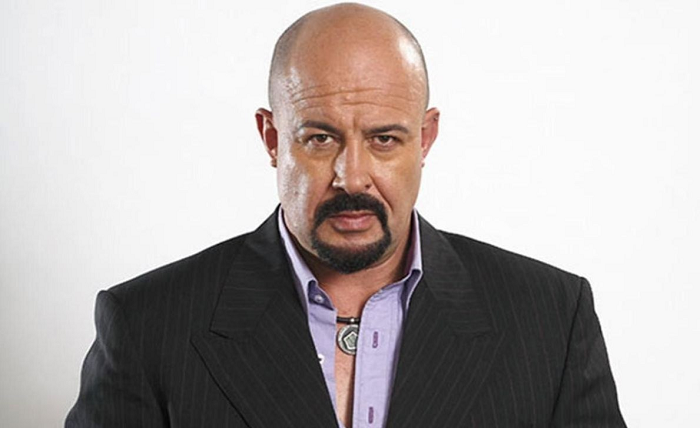 Jamie is a South African actor and no doubt, one of the richest actors coming from the Rainbow Nation. He garnered huge fame following his appearance as David Genaro on South African musical drama series, Rhythm City. With a career that has spanned over three decades and counting, Jamie has become a well-known actor both locally and internationally. He has appeared alongside Hollywood giants such as Idris Elba and Angelina Jolie, with his most notable movie as 2013's The Long walk To Freedom. Bartlett's net worth is currently placed around $12 million, while the actor pockets a salary between R100k and R120k monthly.
Moshidi Motshegwa
Estimated Salary: R100k – R120k Monthly Income
Estimated Net Worth: $8 million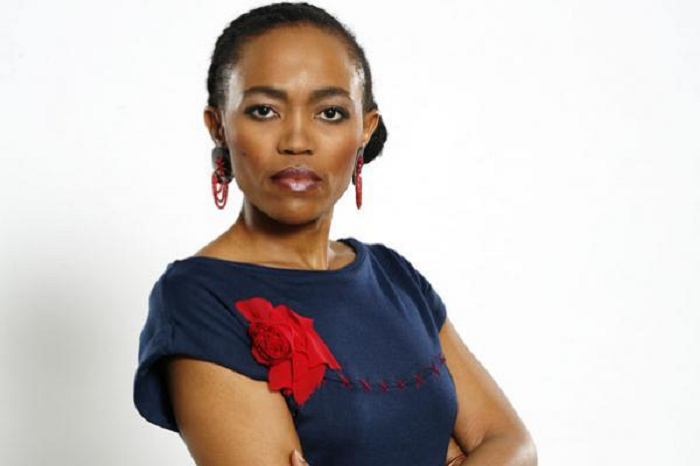 Moshidi is also one of the highly influential actors in South Africa. She has been active in the entertainment industry for close to two decades and has appeared in several local and international movies. Of note is Drum, where she starred alongside American actor Taye Diggs. She has equally played prominent roles in other movies such as SABC2's Zero Tolerance and 1 Magic's The River. Moshidi has since joined the list of highest-paid South African movie actors with a monthly income within the range of R100k and R120k. So far, she has been able to amass a net worth pegged at $8 million.