Kelly Khumalo is a South African singer and actress who has had a thriving career since the 2000s. She announced herself in the music scene in 2005 when in the Afro Pop music circuit she was named as the Best Newcomer. It was the year she released her debut album, TKO. She has gone ahead to release 7 other albums including 2018's Unleashed (2018). She has also appeared in a few movies including Zulu Wedding. Since rising to stardom, Khumalo has found herself at the center of many scandals and controversies with the most-talked-about being her rumored involvement with the death of her partner Senzo Meyiwa who was shot dead in her home.
Kelly Khumalo's Early Life and Career
Kelly Khumalo was born in Gauteng South Africa in 1984. She began her musical journey in 2003 when she performed in a Gospel music star search. Soon she was to perform before a large crowd of around 30, 000 people, and serve as the opening act for the famous rapper Missy Elliot.
Her first album, TKO released in 2005 made a quick hit, stamping her as something good to happen to the music industry. The end of 2006 saw her releasing Itshitshi as her second album. The album was as well massively accepted. She now has no less than 8 albums to her name.
Best Songs, TV Appearances and Awards
Some of Kelly Khumalo's songs have been better received than the others, some of the best-loved ones include Quinsela, Asine, Sobabili, and I Live For Love. For her contributions to the music industry, Khumalo has received a number of awards including the South African Music Awards (SAMA) among other nominations.
Her acting career began when she acted in SABC 1's TV Drama series that ran from 2006 to 2009. Next, she appeared on other productions such as Mzansi Love, and uSkroef noSexy.
Scandals and Controversies
Kelly Khumalo is no stranger to controversies. Her music, actions, and even statements on social media have attracted controversies at various times. She has been accused by Yvonne Chaka Chaka of taking her 1997 song, Reya Lots'ha, and changing the name and lyrics and adding it to her album as Asine.
She once got the wrath of men on Twitter when she made a comparison on the size of the manhood of South African men and that of their Zimbabwean counterparts.
Her Love Life has been Shrouded in Controversies Involving Herbalists and other Celebrities
Kelly Khumalo's romantic life has not also been without controversies. She was rumored to have once dated a traditional herbalist but their relationship ended as fast as it began. When the sparks between them were gone, an alleged physical confrontation between them left the herbalist with sore eyes.
Kelly Khumalo Dated Jub Jub Who was Once Convicted of Culpable Homicide
She dated SA hip-hop artist Jub Jub who was in 2012 convicted for the murder of 4 school children after his drag race with football star Tshabalala caused an accident that killed the kids. They were sentenced to 25 years in prison but their sentence was later reduced when a Johannesburg court overturned their conviction to culpable homicide. As a result, the sentence was reduced to 10 years. After serving 4 years, he was released on parole on January 5th, 2017.
Kelly Khumalo who has a son with Jub Jub in 2016 revealed that Jub JUb had emotionally and physically abused her during their relationship – accusations that Jub Jub denied. Later in June 2019, Khumalo said that the fact that he denied the abuse was why she would not let him see their son.
She Was In A Relationship With Married Senzo Meyiwa Before He Was Murdered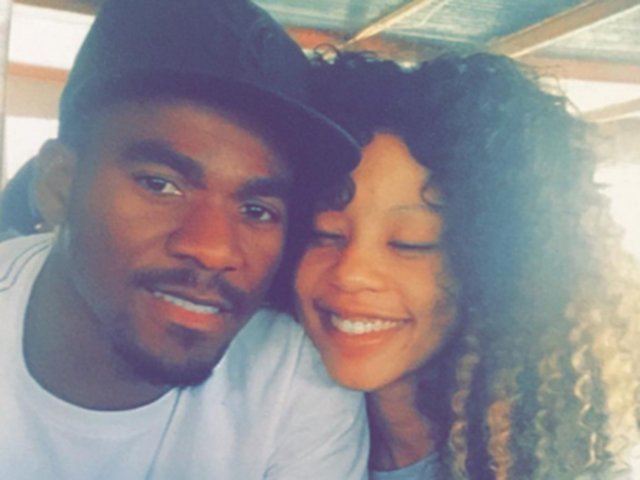 Kelly Khumalo's Relationship With Senzo Meyiwa is perhaps the most scandalous one so far. At the time she began dating the football star, Senzo Meyiwa was still married to his wife, Mandisa Mkhize. Their marriage was barely one year old when he started cheating with Kelly Khumalo. Mkhize was gutted after she found and she soon moved out of the home they shared together.
Accusing Kelly Khumalo of homewrecking, Meyiwa's family became very hateful of her. Unfortunately for the Bafana-Bafana goalkeeper, he was shot dead in a robbery at Khumalo's home in Vosloorus where he had been spending a lot of time on 26 October 2014. Khumalo who was present during the robbery would later reveal that he had promised to divorce his wife and marry her.
The football star was given a state funeral which his family banned Khumalo from attending. Meyiwa's family also accused Khumalo of being involved in their son's death.
When Kelly announced that she had recorded a song in Senzo's honor, his father said she would be cursed for doing so without the permission of the family, wishing she got arrested on stage while performing.
The singer, however, has insisted on her innocence in the murder, accusing the police of not doing enough to get the murderers so that she could get the whole case off herself. Investigations on Meyiwa's murder led to the arrest of one suspect who was later acquitted due to a lack of evidence. The family in October 2019 employed the services of Afriforum in a bid to bring the perpetrators to the book.
Kelly Khumalo and Meyiwa had a daughter together and the late goalkeeper also shared a daughter with his wife Mandisa Mkhize.