Jub Jub is a South African hip-hop artist, actor, entrepreneur, and reality show host. He is popularly known for his criminal record, which slowed down his career as a rapper beginning from the 2010s. Although the rapper has a fairly clean criminal record compared to most offenders, many believe his punishment from the law is well deserved.
Regardless of Jub Jub's run-ins with the law, most South Africans still regard him as one of the country's most talented rappers. He has over 20 powerful songs under his belt, as well as a lot of loyal fans who are deeply in love with his lyrics and flow. Following his release from prison, the musician has gone ahead to boost his career by launching a reality television show and getting involved in other relevant endeavors.
Summary of Jub Jub's Personal Profile
Real Name: Molemo Maarohanye
Date Of Birth: June 29, 1980
Home Town: Orlando East, Soweto
Name Of Parents: Mrs. Jackie Maarohanye
No Of Siblings: 4
The Hip Hop Artist Calls Soweto Home
The South African hip hop star hails from Soweto, a popular township situated in the city of Johannesburg metro municipality in Gauteng. He was precisely born in Orlando East on June 29, 1980. He is the son of Mrs. Jackie Maarohanye and her beloved husband of many years. The two are also parents to four other children who were all raised to be responsible.
A lot about Jub Jub's family background, parents, childhood, and education is missing in the picture. However, we gathered that the artist was raised in the church and that his dream was to become an influential gospel artist.
'Jub Jub' Is Just A Nickname
A good stage name, no doubt, is an essential step towards succeeding in the industry. This explains why most performers change their names before storming the acting or music world. While some nicknames are simply inspired, others are adopted to avoid a clash with people who share similar names.
https://www.instagram.com/p/CE9KV5CDTJx/
Although 'Jub Jub' has grown to become a popular nickname in South Africa, the real name of the man behind the moniker is Molemo Maarohanye. It is not known exactly how the artist's catchy stage name came to be as he has not shared if it was inspired or simply adopted for fun.
The Artist Burst Onto The Music Scene In 2006
Jub Jub's quick rise to prominence and reign as one of South Africa's talented hip-hop artists were the highlights of his career. His influence became very noticeable after he came onto the scene in the year 2006 with the album, The Rare Breed.
The album, which featured 13 songs, quickly gained steam after its release and subsequently became an introduction to just how technically proficient and skilled he was. The musician's hit song from the album, Good Time Of Your Time, was listeners and TV musical channels' favorite that year. It also earned him a performance invite at the Metro FM Music Awards in 2006.
The Soweto-born artist dropped his second studio album the following year, and it instantly became a smash. Fresh Air did not only grow his fan base, but it also influenced the drives of budding rappers around.
His Third Album Had A Tremendous Impact On The Industry
Jub Jub's third album, My Shine, was a critical and commercial success. Ndikhokhele, one of the best tracks from the album, was done alongside the Jaziel Brothers. The hit was generated using various hip hop elements, as well as a unique approach of gospel music. The song earned him multiple awards, as well as a spot as one of the best musicians to ever come out of Soweto.
Ndikhokhele bagged nominations for the Metro FM Music Awards for Song of the Year in 2008, as well as the 2008 SAMA Awards for the Song of the Year category and Best Hip Hop category. My Shine holds the record as Jub Jub's most successful work in his entire solo career.
It brought the rapper so much respect due to his technique of rapping, vocabularic lyrical delivery, and microphone skills. Although Jub Jub had his moments before his run-in with the law, he could have been South Africa's most successful hip hop artist if he had continued making music till this time.
His Songs From His Debut Album, The Rare Breed, Include: 
Intro
Good Time of Your Life
Go Girlfriend
I Bet You
Streets
Mojo Back
Skaate Ball
What You Want
Why. How Come?
Feeling Your Pain
Tell Me
Ndikokele
Jub This Jub That
Jub Jub's Songs From His Second Album, Fresh Air, Include:
Intro
Jerusalema
Supersonic
U Can
It's All Good
Love You 'Til the End
Good Times
Shammbula
Khal Eskabani
Sweet Sensation
Iyeza
His Songs From His Third Album, My Shine, Include:
Ndikhokhele
My Girl
Remember Them Days
It's Alright
She Told Me
Phind' Ukhulume
Interlude – I'm Back
I'm Back
Put Your Hands Up
Where I'm From
Iskhath' Sakhona
I'm From Soweto
My Girl House Remix
Ndikhokhele (PTA) Remix
2010 Was A Difficult Year For The Sowetan Star
The Orlando East-born artist had managed to maintain a fairly clean public image after he found fame in 2006 until 2010 when he got himself into serious trouble. His nightmare began on March 8, 2010, when he and his friend, Themba Tshabalala, killed four children and left two with brain damage while drag racing on a public road under the influence of hard substances.
The pair was sentenced 25 years behind bars by the state on 5 December 2012 on a five-count charge, including attempted murder, murder, and three related offenses. Their murder conviction was, however, overturned to culpable murder on 8 October 2014, after an appeal was heard on February 7, 2014.
Jub Jub's sentence, as well as that of his friend, was later reduced from 25 years to 10 years, beginning from the year 2012. The artist only served for 4 years, 1 month, and 1 day, after which he was released on parole alongside Tshabalala on January 5, 2017.
Jub Jub Has Since Branched Out Into Other Ventures Other Than Hip Hop
Jub Jub has had his fair share of ups and downs both in his personal life and professional career. These setbacks, however, seem to have helped in skyrocketing his career to an entirely new level. The Soweto native, who went on a self-imposed hiatus from rapping following his release from prison, is currently making waves in the television industry.
The artist has attained a certain level of popularity for hosting the reality TV show, Uyajola 9/9. The show, which is based on the American reality TV show Cheaters, takes viewers through the lives of disgruntled lovers, and how they receive assistance in confronting their partners if they suspect their partners are cheating.
Although the show received severe backlash from unimpressed viewers during the time it aired, Uyajola managed to rake in millions of followers. The show's first episode aired on May 26, 2019, and was subsequently canceled after viewers filed a complaint to the Broadcasting Complaints Commission of South Africa (BCCSA) concerning an episode two, where women assaulted a man suspected of cheating.
His New Show Is Set To Be Explosive And Fun-filled
The Uyajola 9/9 host recently launched a new show titled: You Promised To Marry Me. The show is all about people who were promised marriage but finally get dumped by the lovers. Judging by the name and its trailer, his new show looks like it's going to be fun-filled.
https://www.instagram.com/p/CFEr6JBDwnC/
Jub Jub's new show has already caught the attention of the public. The South African performer's announcement of his show was met with great joy, with some showing their readiness on social media. Most people are going to have fun while a whole lot of drama unfolds on the program.
Me trying to think if I've ever promised to marry anyone in my past life because wow, Jub Jub is on a mission🙆🏽‍♂️🙆🏽‍♂️😂 #Uyajola99Sundays #youpromisedtomarryme pic.twitter.com/4zVEwxl27n

— WILD AT HEART❤️❤️🔥🔥 (@GeraldKoena) August 9, 2020
What Most People Don't Know About Jub Jub 
Jub Jub is a musician, actor, businessman, and television personality.
He launched his career in 2006.
The Orlando East native has 3 studio albums on his resume.
Following his release from prison for killing four children while drag racing in a busy area, he is now a changed man.
The musician hosted the TV show, Uyojola 9/9, and is set to anchor his new show, You Promised To Marry Me.
The 'Ndikhokhele' Crooner Is Happily Married
Jub Jub may be vocal and blunt in front of the camera, but he loves maintaining his privacy on issues that pertain to his personal life. Unknown to most people, the celebrity host is a married man, and he has been living happily with his wife from the day they vowed to spend the rest of their lives together.
https://www.instagram.com/p/CD5143WDOEm/
The television host is married to a beautiful woman called Zenith Mia. She reportedly comes from Cape Town and has Italian roots. The couple is believed to have privately sealed their love for each other as information about their wedding ceremony is still under the wraps. More so, it is not known if they have given birth to their children or still expecting a baby.
Jub Jub Met His Wife Mia While In Prison
Ever since the world came to know about Jub Jub's wife, the Sowetan star has continued to shy away from mentioning anything about her background and private life. However, reports have it that the two met each other while the musician was serving his jail term. Their paths crossed during a program organized by the correctional services. It is said that the Uyajola host knew from the moment he saw Zenith that she was meant to be his wife.
The Musician Shares A Son With A Fellow South African Artist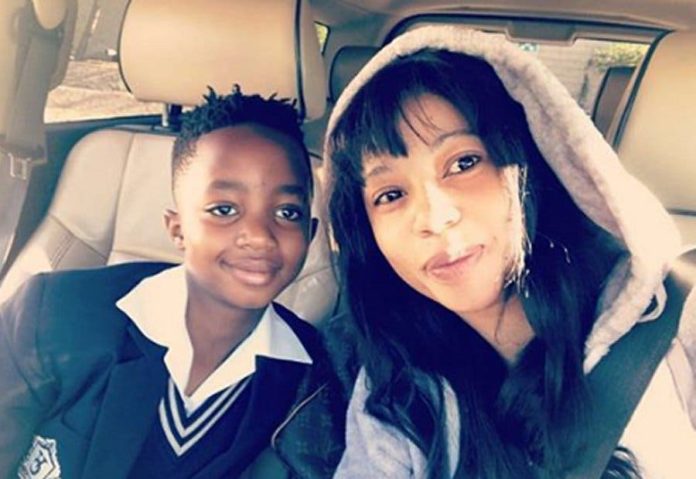 Molemo Maarohanye has a son called Christian Khumalo. He is a product of his intimate affair with South African award-winning dancer, actress, and singer, Kelly Khumalo. The two started dating in 2010 and called it quits after some time. While Jub Jub has since remarried, his ex-girlfriend is raising their son, and she is yet to tie the knot.