For a long, long time we've all been talking about the financial misfortunes of the South African Airways (SAA) and how Dudu Myeni is the chief architect of SAA's losses.
Almost everyone has been asking for Myeni's removal as SAA's Board Chairperson. Today, the Finance Minister, Malusi Gigaba unveiled the new Board for SAA which saw the removal of Myeni as the SAA Chair.
While the Minister announced that Mr Johannes Bhekumuzi Magwaza has joined the Board as the new Chairperson, and Ms Nolitha Fakude as the Deputy Chairperson and non-executive director, he detailed that Ms Dudu Miyeni, Ms Tryphosa Ramano, Mr Mzimkulu Malunga, Mr Siphile Buthelezi, Ms Nazmeera Moola, and Ms Gugu Sepamla are no longer members of the Board.
The changes in SAA Board will be effected on 3rd November 2017 when the Minister will have a special meeting with the new Board.
As it has been severally expressed that it's almost impossible to rescue SAA, despite Myeni's removal and the new restructuring, it's been wondered if the new SAA Chair would be able to turn things around and save the airline. We all have to wait and see how he'd resurrect the airline and make it profitable. In the meantime, here are the things you should know about Johannes Bhekumuzi Magwaza.
1. He Founded Nkunzi Investment Holdings
Johannes Bhekumuzi Magwaza, affectionately known as "JB" in the business world, is the founder of Nkunzi Investment Holdings Limited, a private equity firm based in KwaZulu-Natal, with a branch office in Johannesburg. Magwaza's company invests in established companies across Southern Africa.
Typically, Nkunzi Investment invests in companies with turnovers in excess of R100 million; with strong or positive cash-flow. It's known that the firm doesn't invest in companies operating in mining and property sectors.
2. He's Led Several National And International Companies
Apart from being the founder and executive chairman of Nkunzi Investment Holdings, JB has served in different leadership positions for national and international companies.
Since 2012, he's been serving as an independent non-executive chairman for Delta Property Fund Ltd. His professional details were well captured by Reuters:
"…Johannes Bhekumuzi Magwaza is a Non-Executive Chairman of the Board of Delta Property Fund Limited. Previous Chairman of Tongaat Hulett Limited, Hulamin Limited, KAP International Holdings Limited, Rainbow Chicken Limited, Motseng Investment Holdings Proprietary Limited, MPI Property Asset Management and various other non-listed entities."
Being a Board representative, Board Chairman and Remuneration and Nomination Committee Chairman for various JSE-listed entities and non-listed entities, the international news agency thinks Johannes Bhekumuzi Magwaza has brought a wealth of fiduciary experience to the Delta Board.
See Also – 10 Facts About The World's Richest Persons You Don't Know 
Here is a list of the various leadership positions Magwaza has held till date;
Joined Tongaat Hulett (1975 – 2003)
Personnel Director Hulett Aluminium (1992)
Personnel Director Hulett Refineries (1988)
Independent Non-Executive Board Chairman Tongaat Hullet Limited (2009-2014)
Non-Executive Director Tongaat-Hulett Sugar Ltd
Chairman Tongaat-Hulett Group
Non-Executive Chairman of Imbewu Capital Partners (Pty) Ltd
Chairman and Non-Executive Director of Pamodzi Investment Holdings and Motseng IKnnvestment Holdings (Proprietary) Limited, and Nkunzi Investment Holdings (Pty) Ltd
Chairman Motseng Property Investment Holding (Pty) Ltd
Chairman Peoples Bank Ltd
Non-Executive Director of Rio Tinto
Chairman Dorbyl Limited (2009-2012)
Chairman Board of South Ocean Holdings Limited (2007-2009)
Non-Executive Chairman Peoples Bank Ltd at Nedbank Group Ltd
Chairman Mutual & Federal Insurance Company Ltd (2006-2012)
Independent Director Ithala Development Bank and Motseng Marriott Property Services
Director Richards Bay Minerals and NPC-Cimpor (Pty) Ltd
Non-Executive Director RCL Foods Limited (November 2002 to November 18, 2013)
Independent Non-Executive Director of KAP International Holdings Limited (2004-2014)
Non-Executive Director Hulamin Limited since 2007.
Independent Non-Executive Director Dorbyl Limited since 1995
Independent Director of Nedcor Limited since 1996
Director Nedbank Ltd (2000-2009)
Independent Director Nedbank Group Ltd (1996-2009)
Director Ithala Development Finance Corporation Limited
Independent Non-Executive Director South Ocean Holdings until July 2009
Independent Non-Executive Director Development Bank of Southern Africa since June 1995
Director Mutual & Federal Insurance Company Ltd (2006- 2012)
Chairman Corobrik and headed the vendor's negotiating team and oversaw the handover to the MBO or MBI team
Former Founder Chairman National Economic Initiative
Chairman Knysna Equipment Hire & Sales (Pty) Limited
President Institute of Personnel Management
Served on the Urban Foundation as well as in both the Pietermaritzburg and Durban Chambers of Industry and in the Durban Growth Vision.
3. JB Has Received Many Prestigious Awards
Johannes Bhekumuzi Magwaza has been severally honoured for his contributions to the business world. It is said that he has received eight prestigious awards.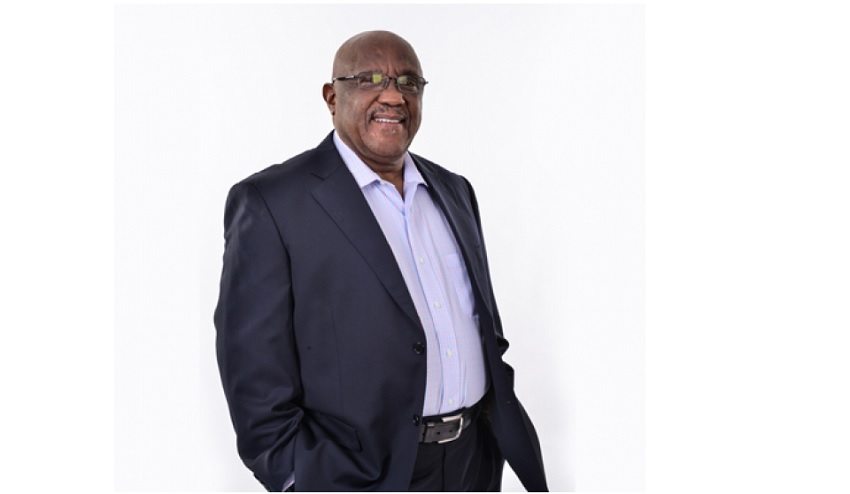 4. Johannes Bhekumuzi Magwaza's Educational History
SAA's new Chair is a veteran corporate executive. He's acknowledged globally and admired for being the Director of many popular companies.
His executive profile would be inadequate if one fails to attach the following academic qualifications – BA, MA (Ind Rel), Dip (IR), Dip (PM) – to his name.
From what we gathered, JB grabbed his BA degree in Psychology and Social Anthropology from the University of Zululand. That was in 1966. 19 years later, in 1985, he bagged his MA degree in Industrial Relations from United Kingdom's Warwick University. Disregarding those, JB has earned for himself a Diploma in Industrial Relations and Personnel Management. Also, he completed the Management Development Programme and Diplomas of the University of South Africa (UNISA).
Check Out – Thuli Madonsela's Autobiography: Facts You Should Know
5. He's Jacob Zuma's Agemate 
Although we're yet to confirm the details of Johannes Bhekumuzi's birth, it's known that he's 76 years old. JB is JZ's age mate. He was born in 1942. Magwaza is married to Professor Smangele Magwaza.