Hugh Jackman is married to Australian actress and producer Deborra-Lee Furness and together they have two adopted children. Hugh Jackman's wife, Deborra rose to fame in 1988 for her starring role in the movie Shame, for which she won the Film Critics Circle of Australia and Golden Space Needle Awards for Best Actor. 
Deborra-Lee Furness and Hugh Jackman got married on 11 April 1996 after they met the previous year on the set of the Australian TV show, Correlli and they have remained together to date. Hugh's career breakthrough came about four years after they tied the knot and even though he has gone on to become more successful in the acting business than his wife, it has never been a problem between them.
Here's a little more information about the Aussie actress you might want to know.
Summary of Deborra-Lee Furness's Biography
Full name: Deborra-Lee Furness
Gender: Female
Date of birth: 30 November 1955
Date of Birth: Annandale, a suburb of Sydney, New South Wales
Deborra-Lee Furness's Age: 67 years old
Ethnicity: White
Nationality: Australian
Zodiac Sign: Sagittarius
Sexual Orientation: Straight
Marital Status: Married
Religion: Christianity
Deborra-Lee Furness's Husband: Hugh Jackman ​(m. 1996)
Deborra-Lee Furness's Children: 2
Occupation: Actress, producer, director
Deborra-Lee Furness's Height in Inches: 5 feet 8 inches
Deborra-Lee Furness's Height in Centimetres: 173
Deborra-Lee Furness's Weight: 75 kg
Bust Size: 38 in / 97 cm
Waist Size: 30 in / 78 cm
Hips Size: 41 in / 105 cm
Bra Size: 42D (US) / 95D (EU)
Cup Size: D (US
Hair Color: Blonde
Eye Color: Gray
Famous for: Her starring role in the movie Shame and for being Hugh Jackman's Wife
Hugh Jackman's Wife is From Australia
Hugh Jackman is married to actress, Deborra Lee-Furness. The pair, who met while on set for Correlli, an Australian television show, got married on the 11th of April 1996 in a suburb of Melbourne, Australia.
An Australian native, Deborra Lee-Furness was born on the 30th of November 1955 in Annandale, Sydney, New South Wales, and raised in Melbourne, Victoria. Although nothing is known about her family, including her parents, some information about the actress' education and career is readily available
While the elementary and high schools she attended have remained unknown, it is no secret that her interest in acting led Deborra to enroll in the American Academy of Dramatic Arts in New York City where she studied acting, graduating in 1981 or 1982.
Towards the beginning of her acting career, Deborra Lee-Furness took part in the stage performance of the play Falcon Crest, which aired as a television series, before going back home to Australia to continue her career there.
She eventually rose to fame in 1988 after she played the lead role of Asta Cadell in the feature film Shame for which she won two awards. Since then, she has appeared in many films and television series, including The Flying Doctors, Stark, Angel Baby, Correlli, Fire, among many others.
In addition to being known as an actress, Hugh Jackman's wife is also known for her active involvement in helping orphans worldwide, making international adoptions more efficient and effective, particularly in Australia where she is among the patrons and creators of National Adoption Awareness Week.
She is also a patron of International Adoption Families for Queensland and the Lighthouse Foundation for displaced children. Additionally, Deborra is an ambassador for World Vision International, an evangelical Christian humanitarian aid, development, and advocacy organization. She is equally a member of the Advisory Committee for Film Aid International, an organization that harnesses the power of film to support vulnerable communities globally.
The Actor is a Father of Two
Hugh Jackman and his wife of 27 years , Deborra-Lee Furness, are parents to two children: a son and a daughter respectively named Oscar Maximillian and Ava Eliot. Speaking to PEOPLE in 2017, Jackman said adoption had always been part of their plan, but it became their only path to becoming parents after Deborra experienced miscarriages and failed IVF.
He recalled telling his wife that since they were always going to adopt "let's just adopt now." They didn't just want to adopt from anywhere, rather they wanted to adopt from a place that there was need. "And we just knew from talking with people in that space, when we were looking around, that the biggest need is in mixed-race kids."
Thus, Jackman and Furness set out to adopt their first child, Oscar, in 2000.  Partly Bosnian, Oscar was born in May 2000. The couple's family increased again in 2005 when they adopted their second child, a baby girl named Ava Eliot, who was born on July 10, 2005.
The Greatest Showman star's successful career notwithstanding, he and his wife are making a deliberate effort to teach their children to be grateful for what they have. Jackman told PEOPLE during a 2018 interview that he children have a lot of advantages and that he wants them to understand "that they have a responsibility to use those advantages to help others."
Continuing, the actor said that his kids are always reminded about how lucky they are in their family. "We're ridiculously blessed. We live in a beautiful home in places that other people dream of," he added.
Jackman and Deborra also made it a point of duty to raise Oscar and Ava away from the spotlight, in addition to keeping them humble. As a result, the entertainers hardly share pictures of them, nor do they bring them along to the numerous public events they attend. Nevertheless, they never shy away from expressing how much they value and cherish their family.
Who is Hugh Jackman and How Old is He?
Hugh Michael Jackman was born in Sydney on the 12th of October 1968. His parents, Christopher John and Grace McNeil Jackman, were actually English but had relocated to Australia in 1967.
His parents were devout Christians and they raised him in a surrounding of faith. The actor has four older siblings and a younger half-sister from his mom's remarriage (after his parent's divorce when he was eight). The actor and his brothers remained in Australia with their father while his sisters moved back to England with their mother.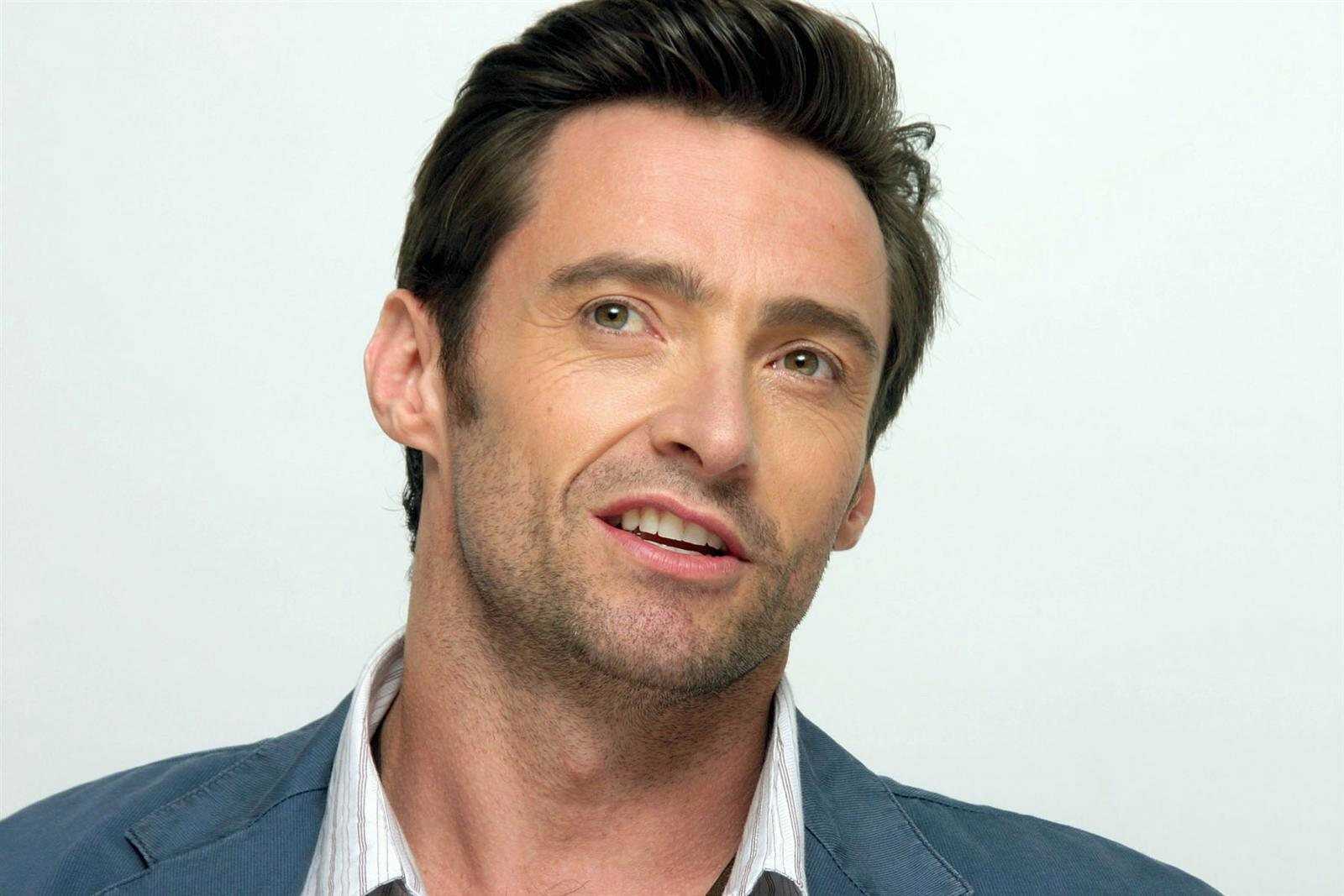 He attended Pymble Public School for primary education and later attended Sydney's all boys school – Knox Grammar School for secondary education, where he became the school captain in 1986.
After a year gap, he studied communications at the University of Technology, Syndey where he graduated with a Bachelor of Arts Degree in 1991.
After deciding to turn his hobby (acting) into a career, he attended the Edith Cowan University's Western Australian Academy of Performing Arts in Perth where he graduated from in 1994.
Read Also: How To Find Love: 10 Simple Ways
Film Career
With his impressive repertoire, some of Hugh's most memorable roles include James Howlett/Logan/Wolverine in the X-Men film series based on the wildly successful comic book series; the titular character in Van Helsing which also starred Kate Beckinsale; and Jean Valjean in Les Miserables (which garnered him his first Golden Globe Awards and his first Oscar nomination).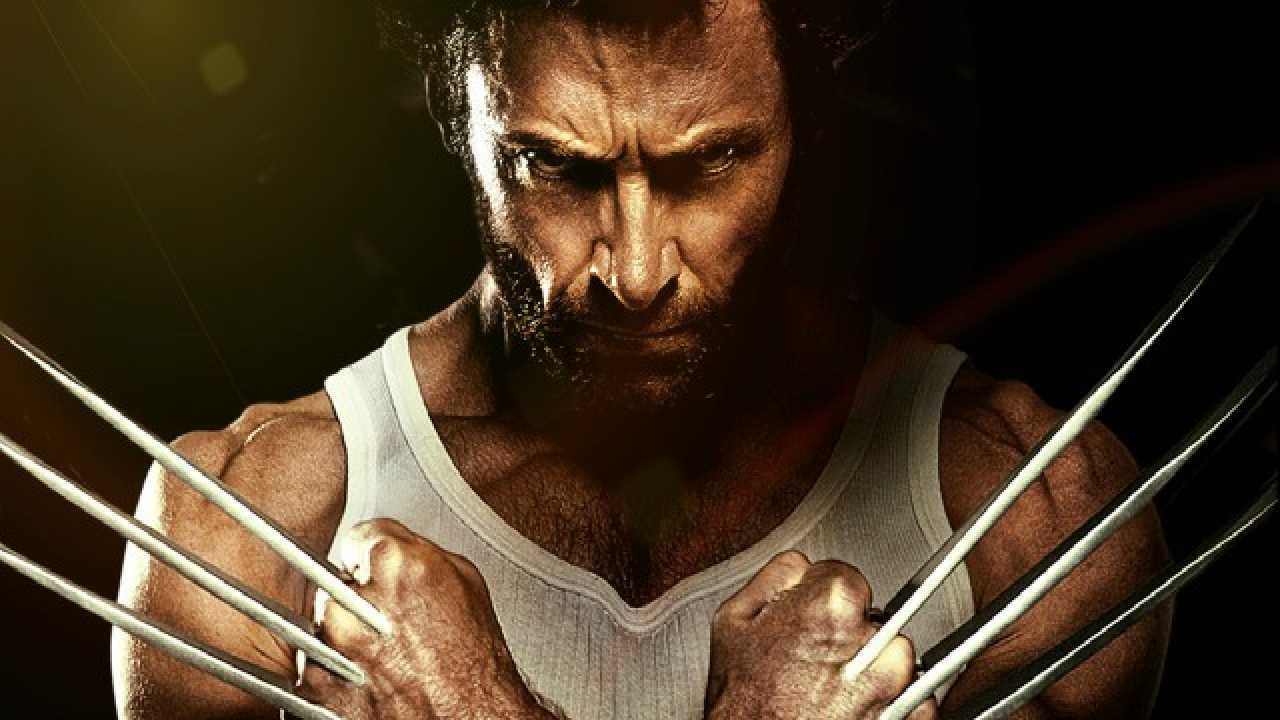 Not Just X-Men
He also played Leopold in Kate & Leopold opposite Hollywood sweetheart Meg Ryan in this time travelling piece, Eric Ringer in the Australian piece made for television film Profile Of A Serial Killer, Memphis in the animated hit movie Happy Feet, Rober Angier in The Prestige which was directed by non-other than Christopher Nolan – or the Dark Knight Trilogy starring Christian Bale.
A Man of Science Fiction And Fantasy
Hugh Jackman also went on to star as the comical Easter bunny in Rise Of The Guardians, Vincent Moore in Chappie which was directed by South Africa's own Neill Blomkamp, Blackbeard in Pan – the 2015 American fantasy movie which also starred Garret Hedlund and Kate Mara. He also played Charlie Kenton in the 2011 American Science Fiction hit film Real Steel and P.T Barnum in The Greatest Showman which stars Hollywood heartthrob, Zac Efron and former child star, Zendaya.
Theatre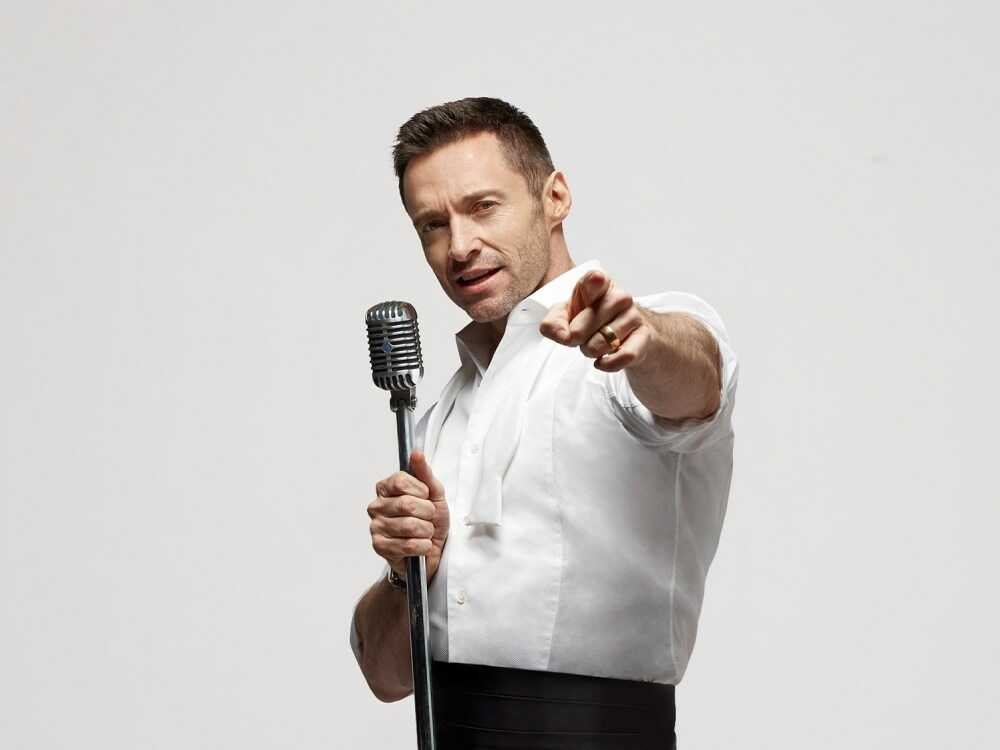 Prior to be being a movie Superstar, Jackman was also a darling of stage and theatre with a career that spans several decades. He notably played Gaston in Beauty and the Beast in 1995 in Australia. He also played Joe Gillis in Sunset Boulevard in 1996 and Curly McLain in Oklahoma! in 1998 and Billy Bigelow in Carousel in 2002's Off-Broadway play. On Broadway, however, he played Peter Allen in 2003's The Boy From Oz and Denny in 2009's A Steady Rain.
Net Worth
The Australian actor has earned acclaim for his outstanding acting jobs winning such awards as the Tony Award, Emmy Award, the Academy Awards and the Hollywood Walk of Fame. Above all, Jack has earned more digits in his account. He is worth $150 million. This makes him one of the richest and highest paid actors in America. In addition to this, he ranks the top list of the most popular actors, musicians and producers in the Hollywood entertainment industry.
Aside from acting and movie production, Hugh Jackman is a global advisor of famous Global Poverty Project. He hosted the Global Poverty Project in New York and is an ambassador of World Vision and strongly supports many charitable foundations like The Art Of Elysium, MPTV Fund Foundation and many more. He owns a three-level, 11,000-square-foot condo in Manhattan's West Village which he purchased in 2008 for $21 million purchase. His wife also bought a $5.9 million luxury penthouse in Sydney in 2016. Jackman drives Audi Q7 and Volkswagen Jetta that has a black colour.
His Struggle With Cancer
Hugh Jackman has had an ongoing struggle with cancer which has led to six surgeries since 2013. His struggle with Basal Cell Carcinoma has been well documented by the media. Basal Cell Carcinoma is a form of skin cancer that appears as a sore or growth on the skin that just won't heal. It is often characterized by a change in colour around the affected spot. While it is rarely fatal, it is also one of the most common forms of skin cancer.
He was first treated when his wife urged him to get a mole on his nose checked out in November of 2013 which led to his first surgery. He later had his second surgery in 2014. While the actor has treated cancer multiple times, he is also in danger of the disease recurring which he promises to manage with frequent check-ups. The good news is that he has not allowed the diagnosis and repeated hospital visits slow down his career. His career which already happens to be the envy of many continues to grow.
See Also: 100 World's Highest-Paid Celebrities: The Complete List
Height And Body Statistics
Jackman is 6 feet 3 inches tall with a chiselled body that weighs 85 kg or 187 pounds. In 2008, he was named "Sexiest Man Alive" by People magazine, an honour that was previously given to fellow A-list actors like George Clooney, Brad Pitt and Matt Damon. He has a pair of light-brown coloured eyes which sometimes appear to be hazel.
Jack's daily workout includes mass building and strength training, which helps him maintain a 43-16-32 fit body.