Hlubi Nkosi's net worth reportedly runs in millions of rands, but the exact figure is yet to be disclosed. In like manner, the businesses which account for his lavish lifestyle have been kept under the radar. Thanks to his wealth, the South African businessman owns a fleet of expensive cars, including Lamborghini Urus, Range Rover, BMW X6, and Mercedes G-Wagon.
How Much Is Hlubi Nkosi Worth?
Hlubi Nkosi is said to have a multi-million rand net worth. The KwaZulu-Natal businessman leads a private life. Hence, it's been difficult to know his exact worth as he hardly opens up about his sources of income and investments. Nonetheless, his affluent lifestyle was made public when he appeared in the second season of the popular Showmax reality series, The Real Housewives of Durban, along with his former wife, Londie London.
While on the show, the former couple unapologetically showed off their extravagant way of life. Not only were they living in an opulent double-story mansion located in Hillcrest, KwaZulu-Natal, but also drove exotic cars worth millions of rands. Hlubi's over-the-top luxury lifestyle got people to believe that he sits on a multi-million rand net worth.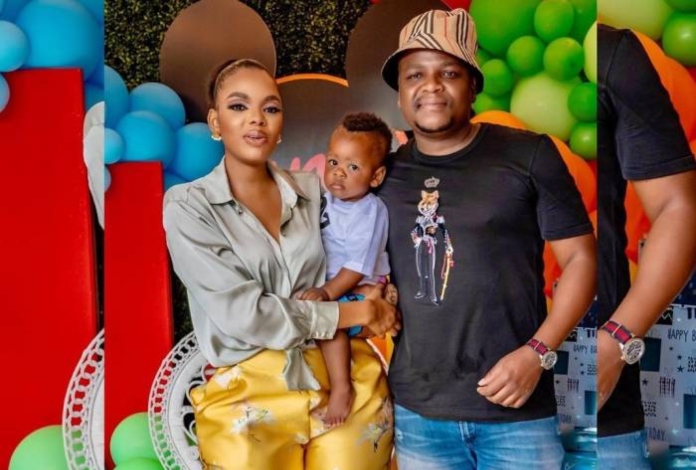 Hlubi Nkosi's Business
Hlubi Nkosi was thrust into the limelight after he made his debut as Londie London's husband on The Real Housewives of Durban. He was introduced as a wealthy businessman. However, his line of business has remained a mystery, and he never posts about his streams of income on social media.
Currently, there's no information in the media regarding how Hlubi Nkosi makes his millions. Having kept the type of business he deals on secret, it's being speculated that he must have been involved in dubious businesses. Nonetheless, it's only a rumor, and hopefully, Londie London's estranged husband might decide to shed light on his business empire someday.
Hlubi Nkosi's Cars
Reports have it that Hlubi Nkosi has in his possession about four supercars – Mercedes G-Wagon, BMW X6, Lamborghini Urus, and Range Rover. While he was seen with some of the cars on RHORDurban, he recently bought a few others.
Mercedes G-Wagon (R2.3 million+)
Valued at over R2 million, the Mercedes Benz G-Class is one of the cars Hlubi Nkosi has been spotted with. The car has amazing features, including an SUV body type.
I can't wait for the day Londie recovers from all of this, and get what's she's been praying for and I hope it's happens sooner. pic.twitter.com/Pt6dLQlMZ8

— The Lord Of The Wings( Lisa) Arsenal Biggest Fan🏐 (@WhyUfikelate) February 27, 2023
Features:
Top speed: 210 kmph
Acceleration: 0-100 kmph at 6.4 seconds
Remote engine start/stop
Automatic transmission
Leather wrap gear-shift selector
Lamborghini Urus (R4 million)
Lamborghini Urus can reportedly be sold for a starting price of R4 million. It is the first utility super sports vehicle in the world and has the practical functionality of an SUV.
Features:
4.0-liter twin-turbo V8 engine
Acceleration: 0-100 kmph in 3.3 seconds
Top speed: 306 kmph
Power steering
8-speed gearbox
Range Rover (R1.2 million+)
Hlubi Nkosi spent over R1.2 million from his total wealth on the purchase of Range Rover in the year 2022. The sports car is among his latest additions, and it's fun to drive.
Features:
Top speed: 234 kmph
V6 engine
Acceleration: 5.9 seconds
5 seating capacity
LED tail lamps
BMW X6 (R1.4 million+)
In May 2023, it was reported that the KwaZulu-Natal businessman added BMW X6 to his fleet of cars. The Popcorn Room allegedly shared videos of Hlubi driving his new car out of a BMW dealership on Instagram.
Features:
5 seating capacity
Automatic transmission
8-speed gear-box
V6 engine
All wheel drive
The Businessman Took Back a White BMW X6 He Gifted His Ex-wife
After Hlubi Nkosi got separated from Londie London in late 2022, he reportedly took back a white BMW X6 (worth over a million rand) he had given her to transport their kids. The reality TV star confirmed the report while on L-Tido's YouTube podcast in May 2023. And she said that it wasn't the first time Nkosi had collected the car from her.
Londie London gets even with ex, Hlubi Nkosi as she gets the same BMW X6 he confiscated after their break-up https://t.co/izkM00FwBx pic.twitter.com/lnOee5Azqj

— ZAlebs (@Zalebs) May 25, 2023
She explained that he tracked her whereabouts, and having separated, there was no need for her to be updating him about where she was going. Hence, Hlubi Nkosi came to a corporate event she attended in Johannesburg and took the car without her knowledge.
Hlubi Nkosi Did Spend a Portion of His Net Worth on His Family
Besides spending his money on expensive cars and designer outfits, Hlubi Nkosi is known to have forked out a significant sum from his total wealth to give his family a comfortable life while he was still married to musician and businesswoman Londie London. For instance, when his son, Uminathi Nkosi, celebrated his first birthday in March 2022, he had a glamorous party with cute and colorful décors.
Little Umi wore Dolce & Gabbana outfit, and his birthday cake was a three-tier Disney-designed cake. Likewise, his ex-wife's 30th birthday was celebrated in grand style in April 2022.