With Johannesburg's popularity, it's no surprise that flights to Johannesburg are in high demand. 'Exploring Johannesburg' occupies one of the top spots for anyone who plans to visit South Africa. It's pretty obvious why – Johannesburg has a lot to offer. Sometimes referred to as Jo'burg or Jozi, the trendy city has become a hot ticket destination for tourists, expatriates and even South African citizens looking for a change of scenery or location.
Surprisingly, Johannesburg is not one of South Africa's capital cities. It is, however, the seat of South Africa's Constitutional Court. Jozi is South Africa's largest city and also one of the 50 largest urban areas in the world. The beautiful weather, fun attractions, historical sites, beautiful views and delightful cuisine probably got you interested in visiting Johannesburg in the first place. The opportunity to get close to lions at Lion Park, a chance to let loose at Montecasino, visit the Locrate market, grab a drink at The Living Room, have a burger at PataPata – are just some of the things that should have in mind on the next flight to Johannesburg.
Finding Flights to Johannesburg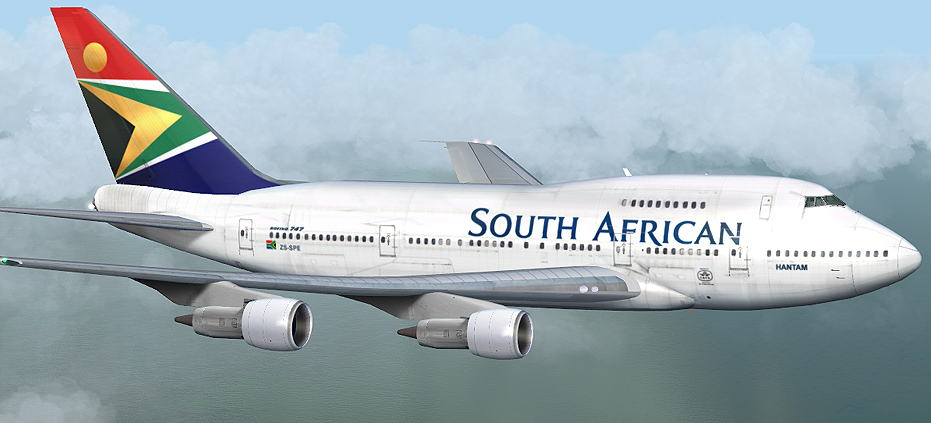 It is relatively easy to find flights to Johannesburg, especially because majority of international airlines around the world pass through O. R. Tambo International Airport daily. Some of the international airlines that go through O.R. Tambo daily include Virgin Atlantic, Air France, Emirates, Arik Air, British Airways, EgyptAir, Delta Airlines, Qatar Air, Ethiopian Airlines, Arik Air, Turkish Airlines, KLM and Kenyan Airways. Depending on when you choose to visit, the prices of the flights differ. During peak holiday periods – the prices are usually on the higher side but during non-holiday periods, the fares are usually cheaper.
However, this doesn't mean you can't find cheap flights to Johannesburg whenever you want. Thanks to the growth of online businesses and the overload of online information, just utilizing the internet and online travel agencies can help you find a price within your budget anytime you want. Some websites that can definitely be helpful when looking for the perfect flight to Johannesburg include TravelStart, FareCompare, Skyscanner, Wego, DealChecker, JustFly, CheapFlights, and TripAdvisor.
See Also: Map Of South Africa – Geographical and Historical Overview
These websites help you easily find flights available for when you want to travel and then you can compare the various prices available and choose the one that fits within your budget.
Airports in Johannesburg
It only stands to reason that Johannesburg would have one of the most beautiful and busiest airports in South Africa. Johannesburg's three airports are Grand Central Airport, Rand Airport, and O.R. Tambo Airport.
The Grand Central Airport
The Grand Central Airport is located at Midrand, which is actually midway between Pretoria and Johannesburg. The airfield is small and privately owned; it is also open to public air traffic. The airport is opened 24 hours a day and does not require prior permission in order to land, only a radio call. The flights allowed to land are light aircraft only. It also serves a base for several flying schools in the area. The origins of Grand Central Airport dates back to the 1930s when it was founded by motor racers who'd taken up an interest in flying.
Rand Airport
Rand Airport was built in the 1920 but officially opened on the 21st of December, 1931 to serve as Johannesburg's main airport. However, the Jozi outgrew the airport and replaced it with Palmietfontein Airport by the 1940s. Palmietfontein was then replaced in the 1950s with Jan Smuts International Airport (now known as O.R. Tambo Airport). It currently hosts several flying schools, pilot shops, and other aviation-related business. It hopes to become a complete airport park with hotels, entertainment facilities and shopping complexes in the near future.
O.R. Tambo International Airport
The O.R Tambo International Airport was originally called Jan Smuts International Airport, as mentioned earlier. It was founded in 1952 and has now become the busiest airport in South Africa and in Africa. With 18 million passengers annually, this should come as no surprise. With over 140 retail stores, banks, pharmacies, spa and various other shops, it aims to cater to your every need. The O.R. Tambo International airport is just an example of the first class service you will receive the minute you get down from your flight to Johannesburg.