If you want to plan your South African Holiday the right way, an overload of information is just what you need. All the places to visit, restaurants to try, things to do are all information that should be at your fingertips.
Moreover, an understanding of the weather in South Africa also helps. Knowing when It's best to visit certain cities will definitely boost your experience during your South African Holiday.
You will never be short of choices in South Africa; from the flights to accommodation and even tourist attractions. The fact that South Africa has a great deal to offer the world adds to the experience. Arming yourself with this information is definitely for your own good. After all, too much information has never hurt anyone.
Accommodation In South Africa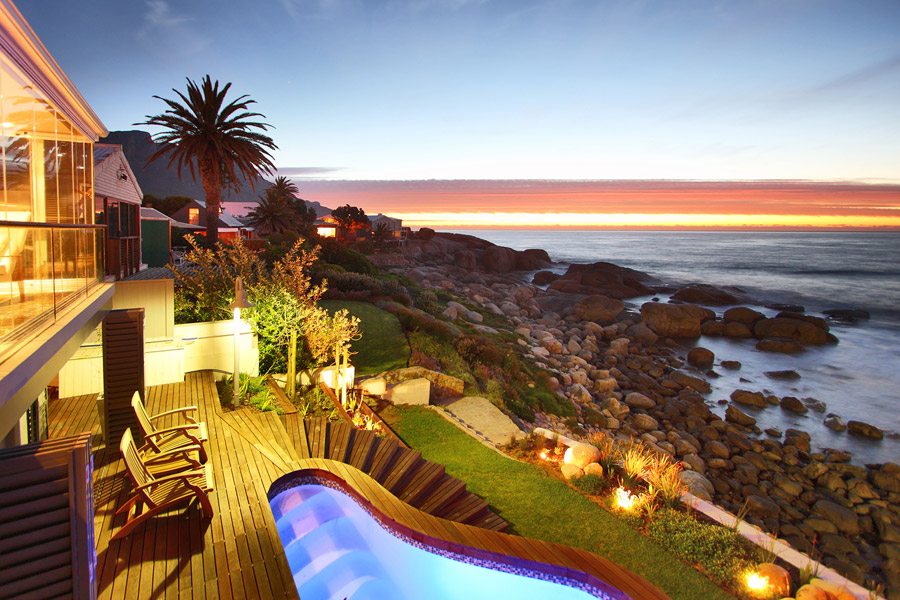 South Africa has a fine selection of hotels, lodges, service apartments and whatever kind of accommodation you may require. Being home to some of the most beautiful hotels in the world, finding accommodation during your holiday will never be strenuous or disappointing.
It really doesn't matter if you're visiting South Africa on a business trip, luxury vacation, family vacation, honeymoon, or backpacking holiday. Whatever it is that brings you to South Africa, the country definitely has something to offer people of every taste, every budget, and every style.
Cities like Cape Town, Knysna, Pretoria, Port Elizabeth, Johannesburg, East London and much more have a wide range of housing options you can choose from including camping sites.
The Table Bay Hotel, The Oyster Box, Belmond Mount Nelson Hotel, Taj Cape Hotel, Cape Royale Luxury Hotel, The Michaelangelo Hotel and African Pride Melrose Arch are all five Star hotels that you should consider lodging in.
See Also: Finding Flights To Johannesburg – Here's All You Must Know
However, if boutique hotels are more of your speed, then maybe you should consider: The Alpen Boutique Hotel, Three Cities Square Boutique Hotel & Spa, Villa Zest Boutique Hotel, Casterbridge Hollow Boutique Hotel, The Glen Boutique Hotel & Spa, the Fairlawns Boutique Hotel, Dockhouse Boutique Hotel & Spa and the Menlyn Boutique Hotel.
What's truly enjoyable about boutique hotels is that they offer the same service as the larger hotels but are cozier, cheaper, quieter and more serene.
However, if you think you'd prefer private game reserves and lodges then consider; Shamwar Game Reserve, Taj Game Lodge, Lion Sands Game Reserve, Londolozi game Reserve, Buffelsdrift Game Lodge, Thornybush Game Lodge, Sanctuary Makanyane Luxury Safari Lodge, Sabi Sabi Bush Lodge and Madikwe Hills Private Game Lodge.
Campsites, caravan parks guest houses, bed and breakfast establishments, inns, student hostels, and luxury tented safari camps are also available if that is what you would prefer.
Flights to South Africa
Finding flights to South Africa has to be one of the easiest things in the world. Because of the number of tourists that go to South Africa every year, most international airlines go to South Africa.
You can find flights to various South African cities on British Airways, Emirates, KLM, Turkish Airlines, Qatar Airways, Kenyan Airways, Ethiopian Airways, Air France, Air Mauritius, Air Botswana and many other international airlines. This shouldn't be so surprising as many people from all over the world visit South Africa.
Things To Do In South Africa
This is the best part about visiting South Africa: all the exciting places you get to see and the fun things you get to do.
You can eat at a revolving restaurant if you want – Roma Revolving Restaurant, or catch a cable car up Cable Mountain; you can have an amazing drink at Orphanage Cocktail Emporium, or shop at the Victoria & Alfred Waterfront; you can Kayak with crocodiles or swim with sharks; you can go bungee jumping or taste the best of African cuisine – there is literally nothing you can't do in South Africa.
Read Also: How To Fly Cheap With South African Airlines
History lovers would love to visit Robben Island and District Six Museum while Book Lovers should definitely stop by Mundy's book exchange.
If you can, go on a safari at the Hluhluwe & Imfolozi National Park. Have a meal from Afro's Chicken. Explore the Cango Caves. Walk the Donkin Heritage trail or go bungee jumping.
Your holiday won't be totally worth it if you don't make the effort to get to know the people or learn their culture. Explore a few art galleries and learn to appreciate South African art. You can also surf the coast and ride hot air balloons. It doesn't have to be one or the other.
I could go on and on about all the amazing things you can do in South Africa during your South African holiday but to be honest, it's just something you have to experience for yourself.