Riky Rick is a South African rapper, singer and producer with an estimated net worth of $2 million as of this writing.
Riky Rick is one of the topmost rappers in South Africa whose music has gone beyond the country to other parts of the African continent in a career spanning less than a decade. Thanks to this, Riky's net worth is estimated in millions of dollars.
Apart from his music, the very enterprising individual has also raked in massive amounts through his numerous businesses, farming, and other interesting deals. He has managed to avoid the loop of excessive spending, which has swallowed many thriving celebrities into bankruptcy thanks to his wife, who has helped him to be prudent in spending. Nonetheless, he still enjoys the best things money can buy, such as luxurious cars.
Riky Rick's Music Career Is His Main Source of Income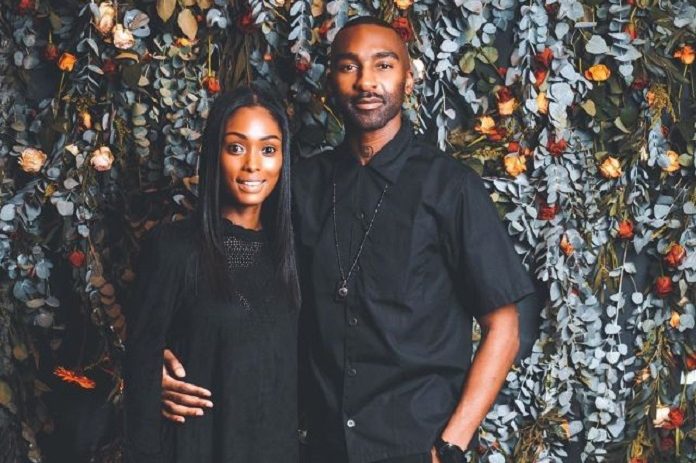 The main source of Rick Kicky's net worth, as one would guess, is his musical career. It has directly brought in millions to his account and indirectly opened the doors to other opportunities that have turned him into a very wealthy fellow.
Since he was a child, the rapper had nurtured the idea of becoming a musician. He usually went to the studio where he worked and recorded with Bongani Fassie. Thanks to this, he could generate what would later come to be known as his own style. He started his career by releasing his single, Barbershop, in which he featured fellow South African artist, Da L.E.S.
He rose to fame after releasing his hit track, "Nafukwa," which became a success in South Africa and other parts of the world. By the time he released tracks like "Amantombazane" and then "Boss Zonke," it was obvious that he was in the industry to last a long time. He collaborated with some of the biggest stars in Africa, including Davido, who gave him an opening into the Nigerian music scene, one of the biggest on the continent, when they released their song, Murdah.
He released his first album, Family Values, in 2014, and although it was a success, he is still yet to release another album, although he has since dropped two more EPs; Scooby Snacks and
Some of his best songs include:
Boss Zonke
Amantombazane
Sidlukotini
Stay Shining
Home
UNGAZINCISHI
His albums and EPs are: 
Family Values (2015)
Scooby Snacks (2017)
Stay Shining (2017)
Apart from singing, Riky Rick became a producer when he founded his own music label, Cotton Club Records. He worked as an independent artist when he started working under Makhado Makhado Agency, which he owned before finding the Cotton Club Records.
He Has Many Other Means Of Making Money
Without any doubt, the music career of Rick, as stated, has been one of the rapper's main sources of income, but it is not the only one that gave him his generous net worth. Here is a look at some of the other things that dip money into his pockets:
Riky Rick has several endorsement deals
Like any artist of his caliber, it is only natural for one to expect Riky to have some brands seeking his services in promoting them. The star rapper has signed endorsement deals with brands such as Remy Martin. He took to his social media in 2019 to announce that the cognac has made him their brand ambassador.
Although he has not provided many details, he seems to have another endorsement deal with Kiwi shoe products, which he has been promoting for a while on his different social media platforms.
Bag in 2017, he had a deal with Vaseline under his belt. After announcing the deal on his social media, Cassper gave him a shoutout, congratulating him for securing the money bag.
Riky Is A Businessman Per Excellence
Over the years, while Riky's music career rose, he has not left his business sense in the studio alone. The rapper is behind South Africa's biggest music event that brings popular stars and upcoming artists together. The event has always pulled huge support from big brands, including financial institutions like Standard Bank and other companies and brands including Remy Martin, Converse, RedBull, and many others.
He has also cashed in big on Cotton Fest merchandise which he sells online, including hoodies, caps, shoes, and many more. Because of how popular his Cotton Fest merchandise has become, some believe it is nothing short of a clothing brand. His merchandise is sold for anything from R100 to as high as R350.
He Started A Legends Barber Unisex Salon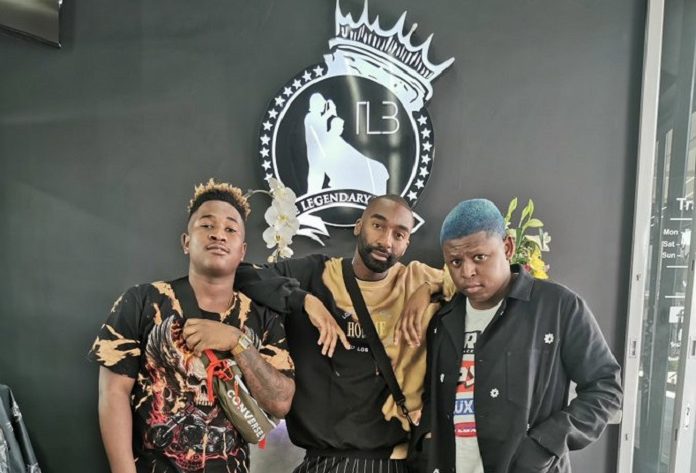 In 2019, the rapper expanded his businesses by starting a unisex salon under the Legends Barber franchise when he opened his own place in Waterfall Midrand. He revealed that he decided to start the business because he went to buy for himself a new chain and was told that it would cost him a couple of hundred thousand. He decided that instead of using the money to buy it, he started a new business.
The business venture runs every day of the week since the moment it was opened. Although it is among his young investments, the business is growing in the right direction thanks to his huge fan base and the support he gets from other stars, including DJ Black Coffee, Nasty C, DJ Sbu, and Mampintsha, who are all encouraging fans to head to the barbershop.
Riky Rick Has Been Able To Attract The Attention Of Gucci
As far as style is concerned in South African entertainment, Riky Rick will always find his place on the front pew as he is generally agreed to be one of the most stylish celebrities in the country. True to this, he has managed to get the attention of the top fashion brand, Gucci.
The brand sent him a personal invitation to the Milan Fashion Week in 2017. The rapper attended the show at Gucci headquarters as one of the exclusive guests of creative director Alessandro Michele. Interestingly, everything that had to do with his traveling expenses was covered by the brand. He got the opportunity to meet the popular brand's president and chief executive officer, Marco Bizzarri.
The Sidlukotini rapper's fans started sharing the erroneous news that he had got a sponsorship deal with Gucci in a frenzy. However, as it later turned out, there was no such thing as an endorsement deal for him from Gucci.
He Drives Some Cool Cars
For someone who works as hard as the rapper, all one can expect is for him to get for himself and enjoy all the good things life offers, including luxurious cars. The rapper has some cars that would make any collection interesting. Before the money and then the cars, his close buddy, Cassper Nyovest, once revealed that they used to drive an old Dustun that could break up at any time in the middle of the road on their way to the studio.
Among the cars of the famous Mzansi rapper is a black Porsche, which he was said to have sunk in over R1.5 million to acquire. The Cotton Fest boss made sure to put his company's name and logo on the car.
In 2016, Riky Rick splashed an incredible R2 million to acquire for himself a Mercedes AMG GTS coupe. While congratulating him on acquiring this curvaceous coupe, Cassper referred to their old Dustun car. The only thing that was more fascinating than the twin-turbo 4.0-liter V-8 engine Benz was the fact that he bought it only weeks after getting a mini-tour bus.
In all, his garage is reported to be worth R5 million.
Here is a quick list of some of Riky Rick's cars:
Mercedes AMG GTS coupe- R2 million
Porsche- R1.5 million
Mini Mercedes Benz (unknown model)- R1.5 million