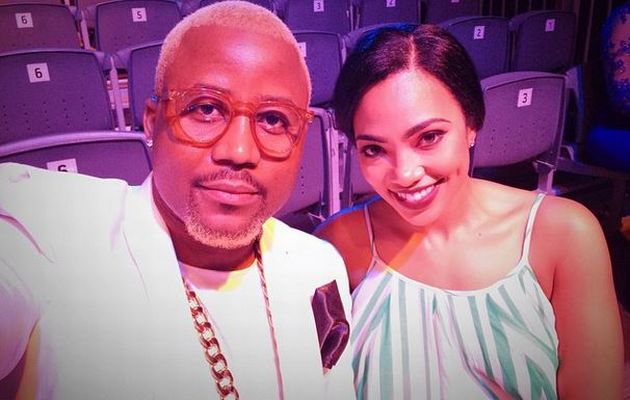 Refiloe Phoolo most popularly known as Cassper has the mills running. People have been speculating about the state of affairs between him and his obviously estranged sweetheart Amanda du-Pont, but now, they are talking. What had people talking was not just rapper Cassper Nyovest's multiple wins at the Metro FM awards – it was his closing performance which he used to blast Skeem Saam actress Amanda du-Pont.
During his energetic performance of Phumakim, Cassper changed the lyrics of his hit to:
'Even Amanda du-Pont wasn't tailored for me, now I really f*ck with women as famous as me.'
His original lyric said:
'She ain't no I'm Amanda du-Pont, She ain't tailored for me, Cause I only f*ck with women that's as famous as me.'
But getting on stage, Cassper decided to alter his lines and clear his mind as well as that of his numerous fans. And he succeeded because Shortly after uttering the changed lyrics, the social media was abuzz trying to decipher what it meant for the one-time golden couple.
See Also: 30 Dazzling Photos Of The Flashy Lifestyle Of South African Celebrities
The duo made their love public with their spectacular romance at the Channel O Awards last year, they shared a kiss on stage and were seen at several events hand in hand. They even took their union to Instagram, posting couple selfies on a pretty regular basis and mooning over each other at the slightest chance.
Then all of a sudden, it seemed like the love was waxing cold as the lovebirds were no longer spotted out and about as often as usual. The selfies shrunk and diminished like a deflated balloon. Cassper Nyovest was alone at the Metros and it wasn't long before adoring fans began to wonder what was going on and why they were no longer being wowed.
Read: This is What South African Soapie Actors And Actresses Earn
meanwhile, Du-Pont kept posting selfies of herself seemingly at home. Then an Instagram user told du-Pont that her ex-beau had taken five awards to which she had replied: 'We thank God, thanks for letting me know.' You will agree with me that her answer did not sound like the answer of a loving mate.
Well, they both seem to have moved on as du-Pont was linked to a Free State businessman and is said to have enjoyed a brief dalliance with him. Cassper Nyovest also seems to have moved on. He is now crushing on TV presenter, Minnie Dlamini and uploaded an image of her as his #WomanCrushWednesday.
Times reported that Several Instagram users were divided as to why Cassper had put du-Pont on blast. @okuhle_n said: maybe changing the line was just a joke while @esthervix3n said: That was just harsh and embarrassing. He didn't have to do that. Immaturity at its highest level.
Well, whatever his reason for dissing her like that I think it is cruel but more importantly, we want to know what the golden girl thinks of his lyrics.
See Also: The List Of South Africa's Highest Paid Actors