South Africa is a nation of sports-loving people especially with soccer which is the most popular of all sports. The sport has found a place in the hearts of citizens –  even with its rocky start of segregation in the apartheid regime, it became the first sport unified nation, in 1991. The national team, Bafana Bafana, has scores of followers and has qualified for the World Cup thrice although they will not be representing the Rainbow Nation in the 2014 World Cup which is to be held in Brazil come June. Take a look at: 10 Bafana Bafana Squad's Most Amazing Moments
1) Appearance on the World Stage
The top 10 of Bafana Bafana squad's most amazing moments starts with their first appearance on the world stage after an almost twenty-years ban from FIFA as a result of apartheid. The first game they played was against Cameroon who they beat 1-0. It was held in Durban at Kings Park on 7 July 1992 and two years later they participated in both the Africa Cup of Nations qualifiers and the FIFA World Cup qualifiers finishing third and second respectively in the groups that they were placed in although they did not qualify for either.
2) Bafana Bafana Played Host and Won the Africa Cup
The next amazing moment is quite significant because five years after their re-admission, Bafana Bafana played host and won the Africa Cup of Nations in 1996. This boosted their ranking in FIFA to 16th which was quite an accomplishment for such a young team.
3) Second in the Africa Cup of Nations
Two years later Bafana Bafana had another great year placing second in the Africa Cup of Nations. This led to the third and perhaps most memorable moment for the team.
4) Appearance in the World Cup
Bafana Bafana got their first appearance in the World Cup of 1998. Their opening game did not go well as they lost to France, who later won the World Cup, 3-0.
5) First Goal, Against Denmark, in their World Cup Debut
Their appearance in the world cup in 1998 led to yet another amazing moment: scoring their first goal, against Denmark, in their World Cup debut and also earning them their first point in a final in the World Cup. Benni McCarthy scored this goal.
6) First Ever Win Over European Opposition
In 1999, Bafana Bafana had another shining moment in Pretoria at the Loftus Versfeld Stadium after their first ever win over European Opposition in a late victory. In 2002, the South African national team got another notable moment in the sun with their FIFA World Cup performance. They narrowly missed a chance of moving on to the Round of 16 although they had the same points and goal difference as their South American counterparts, Paraguay who had scored more goals.
7) Winning the Bid to Host 2010 FIFA World Cup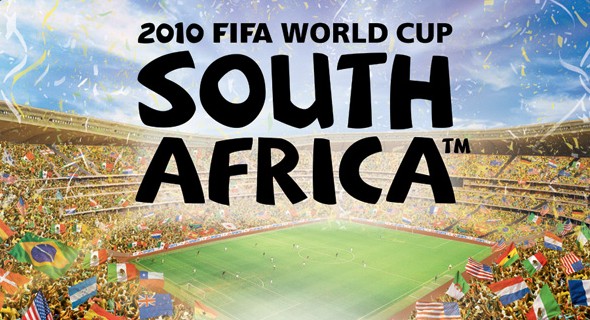 After 2002 the national team went through a rough patch with their performance declining with only a few moments to cheer the supporters of soccer like winning the bid to host 2010 FIFA World Cup in 2004 and finally beating Nigeria's Super Eagles which was a curse that had seemed to follow them.
8) Winning streak
After what was a bleak football season for the nation, 2008 brought with it some good tidings. This brought another high for Bafana Bafana with a national record of five wins consecutively over Cameroon, Equatorial Guinea, Ghana, Malawi and Zambia, the one country Bafana Bafana has played against the most times.
9) First Goal of 2010 FIFA World Cup
The next amazing moment would come in the 2010 FIFA World Cup when the boys  started off the tournament at a high note with the first goal of the tournament and also one of the best, although the game ended in a draw. South Africa could not go past the group stage despite playing a good game for the entire time. Their performance brought with it another high with a steep jump in rankings from 83rd to 66th. Bafana Bafana's form seemed to slide after this although not as badly as the previous period of decline. The team has seen remarkable improvement recently however and has registered a number of wins.
10) First Away Win Since 2005
The next highlight in the 10 of  Bafana Bafana squad's most amazing moments was their first away win since 2005 in a World Cup qualifier for the 2014 World Cup  against Central African Republic. Getting a face lift early this year with a new Nike kit was another high for the team which needs all the morale that it can get and some to spare.
See Also: 
10 Moments of Change in South African History
10 Reasons South Africa is the Coolest Country in the World