Founded in 1970, Mamelodi Sundowns is one of the biggest professional football clubs in South Africa. They compete in the first tier of the South African league system (the Premier League Soccer) and have won many national titles and cup competitions. Mamelodi Sundowns new signings for the 2021/2022 season have been a topic of interest in the sports world and among football critics.
Mamelodi as a team has thousands of fans who root for them in every single game. Though the club has surpassed the expectations of many lately, the Brazilians are not ready to let their successes get into their head. They are doing all they can to emerge the overall best both within and outside the shores of the country.
Mamelodi Sundowns New Signings – It's All About Building A Legacy And Not A New Team
Mamelodi Sundown's manager's career with the club so far solidifies him as one of the best coaches to have led the team. Manqoba Mngqithi, a one-time assistant at the club, has been able to convincingly prove that he has all it takes to stick to his mission – which is to take the club to the highest rank in football.
His decision to beef up his squad for the 2021/2022 season has been described as the right step in the right direction and a significant initiative that could see the Brazilians record successful campaigns both at home and in the African league. With the new additions to the team, it is not totally out of place to say that the club's manager is building a 'better' and not so entirely new team, but his primary aim of bringing these faces into the team is to create an honorable legacy, one that is worthy of Sundown's history.
Coach Mngqithi wants to leave his footprint on the sands of time. He doesn't want to end his career with the team without having anything to show for it. This is the major reason why the club comfortably beefed up their already talented team.
Talking about Sundowns' performance in the 2020/2021 season, it was nothing short of spectacular. As you already know, the team is greatly respected and boasts many talented players with enviable personal records. The Brazilians won the 2020/2021 premier soccer league against 10-man SuperSport United at the Loftus Versfeld Stadium, clinching their fourth consecutive PSL title.
With the newly acquired force, Mamelodi Sundowns has already set out on a journey to win their fifth straight PSL title and also lift the coveted CAF Championship trophy.
The Team Signed An Impressive Number Of Players For The 2021/2022 Season
Many players were linked to Mamelodi Sundowns for the 2021/2022 season. However, after much speculations on the acquirement of players, the club was able to make their decisions known by officially unveiling a couple of football players who would be playing for the team in the current season. Meet the newest Brazilians.
Grant Kekana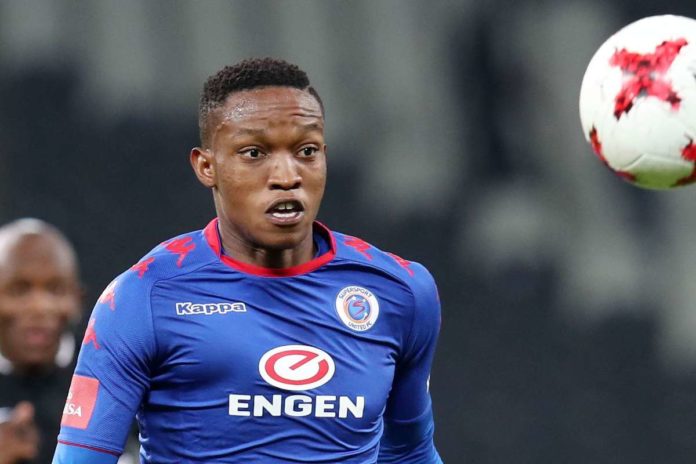 Full Name: Gomolemo Grant Kekana
Age: 30 years old
Last club: Supersports United
Cost: Transfer
Deal Duration: Five years
Position: Defender
Current market value: 550 k €
Born on 31st October 1992 in Polokwane, Grant began his professional career with Supersports United (South African first division) in the 2010/2011 season until 2013 when he was transferred to Pretoria University Football Club (they currently play in the National first division). He left Pretoria University after the 2014/2015 season and joined Supersports on transfer. He was with the team until he confirmed in July 2021 that he joined Sundowns on transfer.
Access Granted! ✅ Grant Kekana is a Brazilian! 📝👆

Let us know how excited you are to see Grant play in our colours! 💛#Sundowns #WelcomeKekana pic.twitter.com/HFSRJdGxWU

— Mamelodi Sundowns FC (@Masandawana) July 11, 2021
Kekana is a two-time Nedbank Cup winner (2015/2016, 2016/2017 seasons) and MTN8 Cup champion (2017/2018). He joined Sundowns on a five-year contract.
Sifiso Ngobeni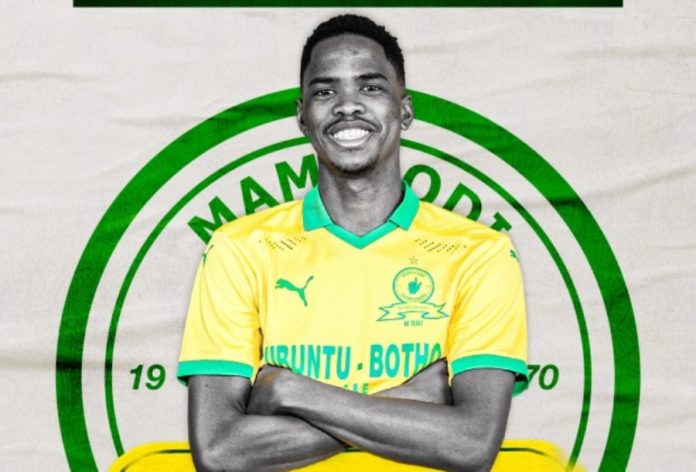 Name: Sifiso Ngobeni
Age: Born in 1997
Last Club: Bloemfontein Celtic
Cost: Transfer
Deal Duration: Five years
Position: Left-back
Current market value: 350 k €
Ngobeni hails from Mamelodi, Pretoria, Gauteng. He started his career at Bloemfontein Celtic on a free transfer in the 2018/2019 season. He joined Mamelodi on transfer and is expected to spend five years with the team. Sifiso has taken part in several notable competitions in the country. Some of the competitions he has featured in include MTN8 Cup South Africa, Telkom Cup South Africa, and Nedbank Cup South Africa.
The young star was part of the South Africa national team that won the 2021 COSAFA Cup. He has made 56 appearances as a footballer at the time of his contract with Mamelodi – 5 for the national team and 51 for Bloemfontein Celtic.
Neo Maema
Name: Neo Maema
Age: 27 years old
Last club: Bloemfontein Celtic
Cost: Transfer
Deal Duration: Five years
Position: Forward
Current market value: 350 k €
Born on 1st December 1995, Maema debuted in the South African first division with Bloemfontein Celtic in 2018. He was with the team until the end of the 2020/2021 season when he was signed by Mamelodi, precisely on 9th June 2021. He made 69 match appearances for Bloemfontein. His contract with Sundowns is expected to expire in 2026. The forward has taken part in the MTN8 Cup South Africa, Telkom Cup South Africa, and Nedbank Cup South Africa.
Pavol Šafranko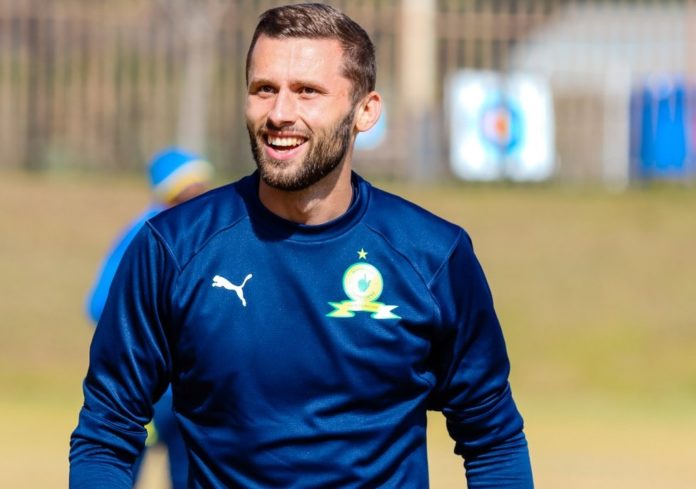 Name: Pavol Šafranko
Age: 28 years old
Last club: Sepsi OSK
Cost: R12 million
Deal Duration: Five years
Position: Forward
Current market value:  700 k €
Šafranko is one of the well-traveled players at Sundowns right now. He has played for clubs in Denmark, Romania, and Scotland. He began his senior career with the Slovak-based team Tatran Prešov in 2013, scoring 17 goals from 56 appearances for the team during his time there. He left Tatran in 2016 for ŽP Šport Podbrezová on loan. The following year, after making over 30 appearances for the team, he joined Dunajská Streda, where he spent one year.
His next stop was at AaB, where he had a productive career that spanned for two years. Between 2018-2019, the Slovak professional footballer represented the Scottish football club Dundee United in competitive games. He joined the club on loan and made 33 match appearances for them.
Masandawana say hello to Pavol Šafranko!👆🇸🇰

Drop a 👆 to welcome Pavol to the Yellow Nation! 💛#Sundowns #WelcomeŠafranko pic.twitter.com/0VMxqkvvy1

— Mamelodi Sundowns FC (@Masandawana) July 10, 2021
Pavol made the most match appearances of his career with the Romanian football club, Sepsi OSK. He played 68 games for the club and scored 17 goals. Sepsi Ok reportedly received the sum of R12 million for the footballer's transfer to Mamelodi Sundowns.
The Slovak is considered a great asset to the Brazilians, owing to his wealth of experience on the pitch. Šafranko represented Slovakia under 21 team between 2015 – 2017. He is currently part of his country's national team.
Thabiso Kutumela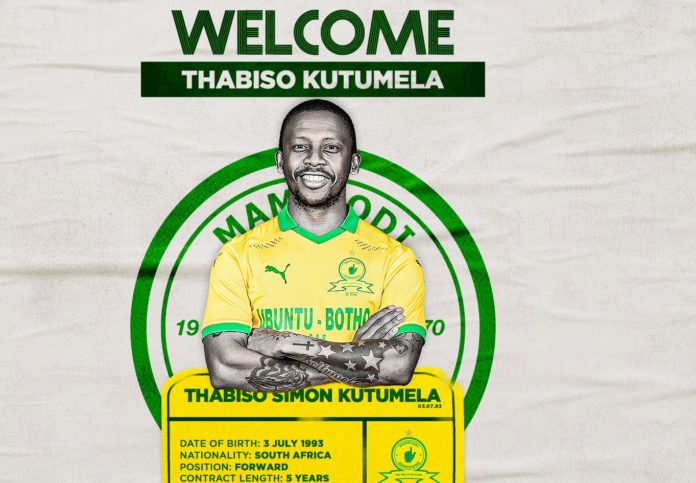 Name: Thabiso Simon Kutumela
Age: 30 years old
Last Club: Maritzburg United
Cost: Transfer
Deal Duration: Five years
Position: Forward
Current market value: 575 k €
Yet another talented player in the South African premier league, Kutumela has been with a couple of teams in the country. He has played for Baroka, Orlando Pirates, and lastly, Maritzburg United, which is the last club he played for before joining Sundowns.
The Limpopo-born star is highly respected. He is also a fan favorite and is expected to help the Brazilians surpass or meet their goal for the season. Born on 2nd July 1993, Kutumela is no stranger to international competitions, having represented South Africa at the 2016 Olympics in soccer competitions.
Divine Lunga 
Name: Divine Xolile Lunga
Age: 28 years old
Last club: Golden Arrows FC
Cost: Transfer
Deal Duration: Five years
Position: Defender
Current market value: 550 k €
Mamelodi Sundowns has always been interested in Lunga right from 2019 when he impressed the football community at the 2019 Africa Cup of Nations finals in Egypt. The Bulawayo, Zimbabwe-born footballer, started his youth career at Ajax Hotspurs Mpopoma
in 2004.
Divine Signs! 📝👆

Welcome to Mamelodi Sundowns, Divine Lunga! 💛#Sundowns #WelcomeLunga pic.twitter.com/MLDgChQ7u0

— Mamelodi Sundowns FC (@Masandawana) July 11, 2021
He debuted as a professional footballer with the Zimbabwean professional club Chicken Inn in 2015. His career at the Durban-based football club, the Golden Arrows, began in 2018 until 2021, when he joined the Brazilians on transfer.