Angie Motshekga (born June 19, 1955) is one of the most successful female politicians in South Africa. The now 68 years old educator started her career at age 26 and has continued to grow, serving in one major position or the other.
Motchekga, a Master of Education degree holder, currently serves as South Africa's Basic Education Minister, a position she has held since 2009 when she was appointed by former president Jacob Zuma. She has also notably served as acting president of South Africa in the absence of President Cyril Ramaphosa.
Summary of Angie Motshekga's Bio
Full Name: Matsie Angelina "Angie" Motshekga
Nickname: Angie
Gender: Female
Date of Birth: June 19, 1955
Angie Motshekga's Age: 68 years old
Place of Birth: Soweto, Transvaal Province, South Africa
Ethnicity: Black
Nationality: South Africa
Zodiac Sign: Gemini
Education: University of the Witwatersrand, University of the North
Sexual Orientation: Straight
Religion: Christian
Marital Status: Married
Angie Motshekga's Husband: Mathole Motshekga
Children: Kabelo
Angie Motshekga's Net Worth: $5 million
Famous For: Serving as the Minister of Basic Education in South Africa
Twitter: angie_motshekga
Angie Motshekga Holds A Master's Degree In Educational Science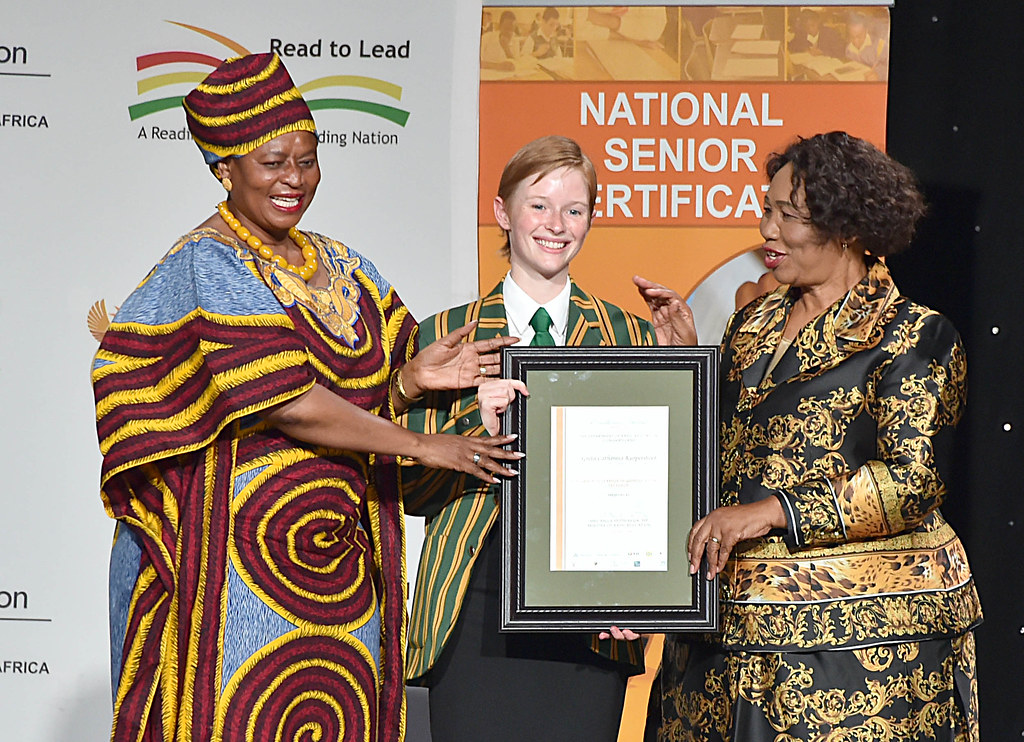 The Education Minister was born on the 19th of June 1955, in Soweto, Transvaal Province. Despite being born in the time of apartheid, she was still able to gain relevant academic qualifications. There is currently no mention of the high school she matriculated from, but we know that she attended different schools in Soweto for her basic education and matriculated from a boarding school in Matatiele.
She went on to earn a Bachelor of Arts degree in Education from the University of the North, which is now the University of Limpopo. Being a person who is passionate about education, she took up the challenge and earned a second bachelor's degree and added a Master's degree in Educational Science from the University of the Witwatersrand.
Her academic qualifications have made her suitable for all the positions she has held in South Africa and getting involved in politics has given her the opportunity to explore different career milestones as an educationalist.
Angie Motshekga Started Her Career As A Teacher At The Age Of 26
She began her teaching career at Orlando High School in 1981 when she was about 26 years old. In 1983, Angie resigned from being a high school teacher after receiving an appointment to become a lecturer at the Soweto College of Education. In 1985, she moved on from there to lecture at the University of the Witwatersrand at the age of 30. She lectured at this university until she turned 39.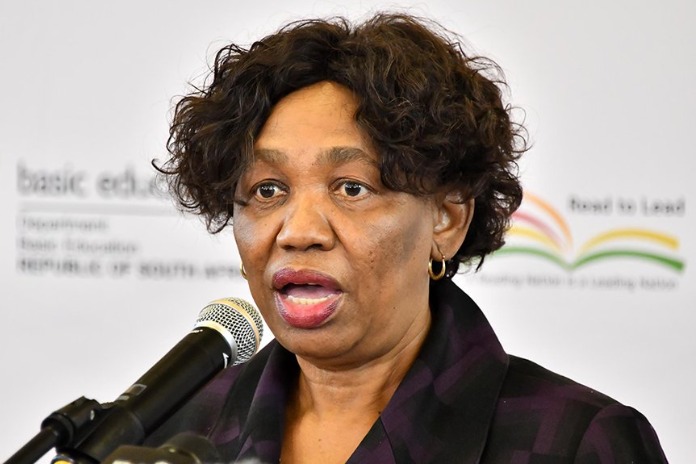 While working as a teacher and lecturer, Angie Motshekga was also actively involved in the fight against the apartheid government. She has been a member of the United Democratic Front (UDF) since the 1980s and was also actively involved in Pimville Civic Association. Motshekga is also a member of the National Education Union of South Africa.
The educationist cum politician was a member of the Soweto Education Crisis Committee, a committee that went on to form a part of the National Education Coordinating Committee. She was the organizer of the Teacher Unity talks that resulted in the formation of the South African Democratic Teachers Union (SADTU), one of the biggest civil service unions for Teachers in South Africa.
At The Age Of 39, She Became A Director Under The Office Of The Presidency
As a result of hard work and consistency, she became a director at age 39 – working in the Office of the Presidency. She held the office for a period of three years, 1994 to 1997. Upon getting this job, she stopped lecturing at the University of Witwatersrand and there is no record that she continued teaching or lecturing in any other institution which implies that she may have taken a break from teaching.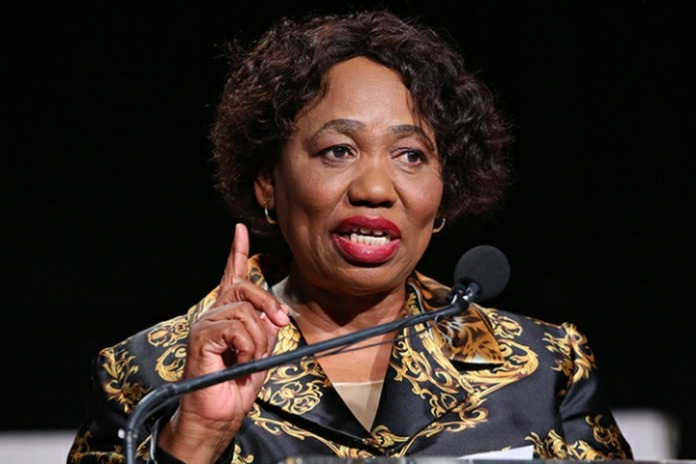 Angie Motshekga was also the regional chairperson of the African National Congress Women's League (ANCWL) in ANC's Kyalami region, and after serving as a director for the presidency for three years, she landed another major job as the Provincial Secretary of the ANCWL in 1997. With all the career success she has achieved since 1981, she continued to pursue greater heights as the dedicated and loyal person she has always been. It was obvious that being a director at the presidency was only a starting point.
Angie Motshekga Became A Member Of The Gauteng Provincial Legislature At 44
Angie Motshekga was sworn in as a member of the Gauteng Provincial Legislature after the general election in 1999. In the legislature, she was appointed as the chairperson for Education. The following year, 2000, Minister Angie was appointed to the Social Development portfolio of the Executive Council by Mbhazima Shilowa who was serving as the Premier of Gauteng.
In 2004, she retained her position as a member of the Gauteng legislature, and Mbhazima Shilowa, who was still Premier, transferred her to the education portfolio. In 2008, the South African amazon became the national president of ANCWL (a position she held until 2014). In 2009, Motshekga became the Basic Education Minister, the position she holds to date.
Angie Motshekga, like other leaders in her position, has not been without criticism. She had her share and has been widely criticized for reopening schools during the COVID-19 pandemic. She was accused of not being sensitive to their problems in the poor communities. Minister Angie Motshekga responded to this by stating that she grew up in a township and has not abandoned her roots, she says she has not lost touch with the reality the poorer communities face.
At The Age Of 54, Angie Motshekga Became the Basic Education Minister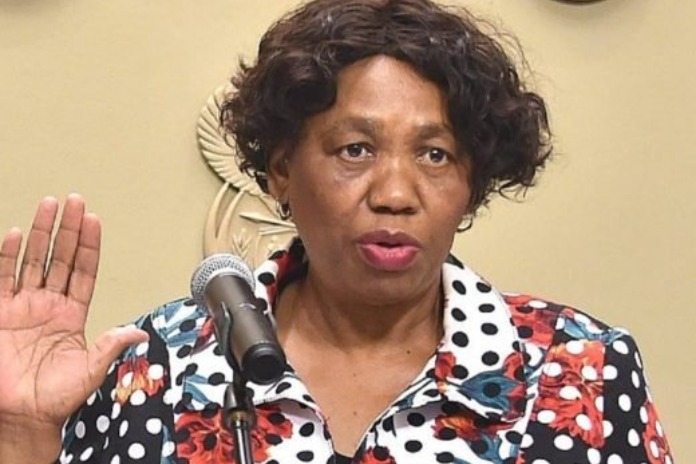 In 2009, after working in different educational and political positions and proving herself worthy of a higher calling, Angie Motshekga was elected as a Member of the South African Parliament and Jacob Zuma, the country's president at the time appointed her the Basic Education Minister, her highest political position at the time.
In 2014 at age 59, she started her second tenure as Minister of Basic Education, and she still holds the above-mentioned position at the time of this writing, earning about R2.3 million yearly. She is also the longest-serving minister in the history of South Africa.
She may have become a minister in 2009, but it took her years of commitment to become qualified as someone who can contribute to the educational and political structure in South Africa. Angie realized that education was her passion quite early and she pursued her dream. Her political achievements only helped amplify her voice in the country.
Angie Motshekga is trusted by the powers that be in South Africa, so much more by President Cyril Ramaphosa that when he had to travel to Zambia on the 2nd of July 2021 for a funeral, he appointed her as the acting president for that day.
Having come this far, we cannot dispute the fact that Angie Motshekga's achievements are a product of hard work and dedication. With time and experience, she has proven to be a person of value to the nation of South Africa and beyond.
Quick Summary Of Angie Motshekga's Career Achievements
Lecturer at Soweto College of Education
Lecturer at University of the Witwatersrand
Member of Pimville Civic Association
Member of United Democratic Front
Director in the Office of the Presidency
Member of Gauteng Provincial Legislature
National President of ANC Women's League (ANCWL)
South Africa's Basic Education Minister
Acting President of South Africa
One Of Angie Motshekga's Major Achievements Is Keeping A Happy Family
It is often said that people of value are attracted to their kind. This statement is not an exception when it comes to Minister Angie Motshekga. The minister is currently married to Mathole Motshekga, a former Gauteng premier and ANC chief whip. They have a son named Kabelo Motshekga, a beautiful daughter named Makgatho Mmathari Motshekga, and grandchildren. It was once reported that her son, Kabelo was arrested by the police over drug-related charges.
Minister Angelina Matsie Motshekga has shown that a person can succeed in their career and not let her family life suffer, and to a great extent, she has been able to control information concerning her family that is available to the public.