African music is becoming vast, varied and widely celebrated across the world, In recent times, most contemporary genres of African music are built on cross-pollination with popular western music. What we now know today as blues, jazz, salsa, zouk, and rumba were all derived to an extent from musical traditions from Africa, taken to the United States and Europe by African slaves.
Forbes, the popular online publisher in partnership with Channel O, recently released their list of Top 10 Most Bankable African Music Artists as of 2018. The list which is dominated mostly by Nigerians was determined by several key factors including, but not limited to things like; number of record sales made by the artist, the value of endorsement deals, popularity, show rates, awards, YouTube views, investment and influence. African born Akon who happens to be Senegalese American tops the coveted list. Also on the list are Don Jazzy, Black Coffee, Wizkid and Davido. Here is the list of Top 10 Most Bankable African Music Artists as updated by Forbes.
1. AKON
Aliaume Damala Badara Akon Thiam who goes by the stage name Akon is the CEO of Konvict Music, he opened the doors wide for other African artists with his immense success in the music world. So far, the Senegalese American singer has sold over 35 million albums worldwide and has won numerous awards including five Grammy Award nominations.
2. BLACK COFFEE
Black Coffee is a famous South African producer and DJ. The multi-award-winning artist goes by the real name is Nkosinathi Maphumulo and he was born in Durban, KwaZulu-Natal and grew up in Umthatha, Eastern Cape. He began his music career way back as 1994 and today he has sold millions of his albums all around the world. He has also won numerous awards including the SAMA Best Urban Dance Album and was named "Breakthrough Dj Of The Year" at Dj Awards in Pacha, Ibiza, Spain. He is worth $60 Million.
3. HUGH MASEKELA
A South African singer, trumpeter, cornetist and composer best known as the "father of South African jazz" Hugh Masekela is Forbes third bankable musician in South Africa. He was born in Witbank, a coal mining town near Johannesburg, South Africa.  He has also has released over 43 albums and performed with artists like Marvin Gaye, Dizzy, Gillespie among many others. Masekela died on  23 January 2018, he is Worth $2 million.
4. DON JAZZY
Don Jazzy is the Producer and CEO Mavin Records, an Influential producer, and he has endorsement deals with MTN, Samsung and Loya Milk. He equally has bigger national and international artists like D'Banj, Kanye West, Beyonce and Jay Z on production credit.
 5. TINASHE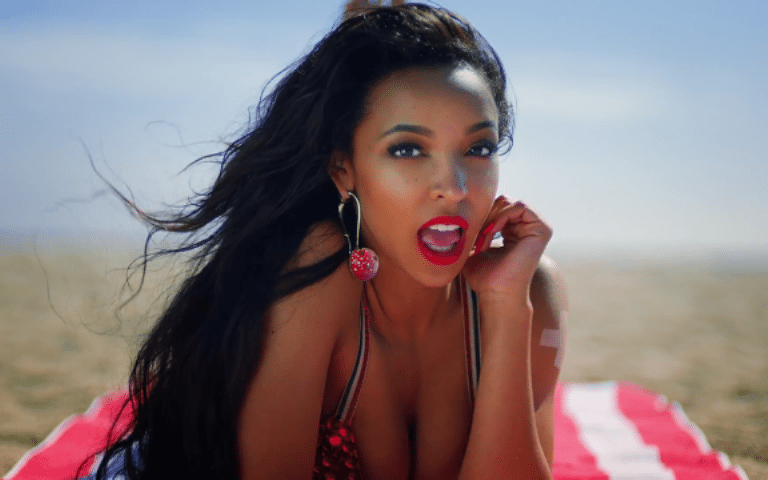 Born a child model by the age of three, Tinashe whose real name is Tinashe Kachingwe has her debut album, Aquarius, drawing a tidal wave across the African border. Her voice was starred in the cartoon feature film The Polar Express alongside Oscar-winning actor, Tom Hanks.
6. JIDENNA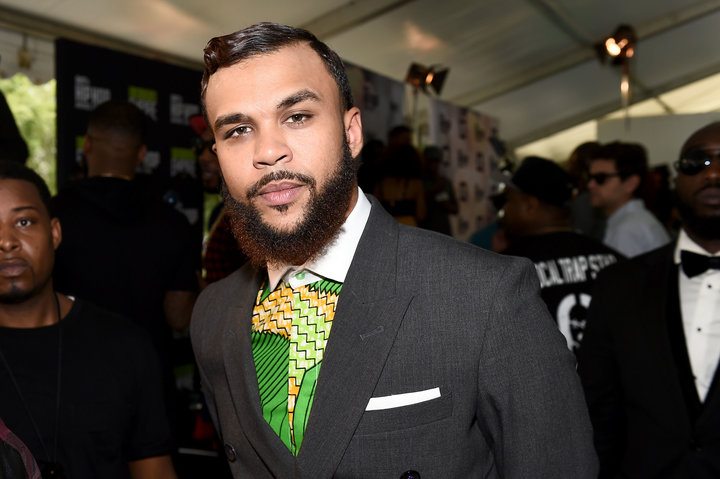 Jidenna is a Nigerian-American artist whose real name is Jidenna Theodore Mobisson. He was born in Wisconsin to a Nigerian father and an American mother and he has a net worth of about $1 million. His first single Classic Man was released in 2015 and it has become a massive hit all around the world.
 7. WIZKID
Ayodeji Ibrahim Balogun, popularly known as Wizkid is one of Africa's hottest hip-hop stars. The Nigerian singer and songwriter have the highest number of celebrities feature (Cameo Appearance) on a Music Video in Africa – 'Tease Me' & 'Pakurumo'. His Afrobeat sound is fast spreading to all the world with the likes of Alicia Keys and husband Swizz Beatz, danced to his songs.
8. DAVIDO
David Adedeji Adeleke, better known by his stage name Davido is a Nigerian artist and one of the hottest Nigerian pop stars who has been ranked high on the international floor following his outstanding musicals. His hard work and determination have earned him not just the fame but also amazing fans who continue to look up to him. The Nigerian superstar is worth $16 million
9. SARKODIE
Michael Owusu Addo also known as Sarkodie is an iconic rapper and the Presidential youth ambassador for Ghana, Sark clothing, Samsung and fan milk Ghana. He was the first Ghanaian to win a BET award and has the most nominations.
10.  OLIVER MTUKUDZI
A Zimbabwean Musician with about 65 released albums signed to his name. He has an amazing musical skill that is well appreciated in Zimbabwe and its neighbouring countries. Oliver has millions of views on YouTube, has starred in movies and has over 30 awards.