The handsome TV presenter Andile Ncube has always had an eye for beautiful and successful South African female celebrities, but sadly, it has not always ended well for him. Of all his celebrity relationships, his involvement with Ayanda Thabethe looked like it would last forever as the love birds grew their friendship from courtship to marriage. Still, sadly, it ended like others before it.
While some of Andile Ncube's breakups have been peaceful, others have been really messy. His relationship with Ayanda seems to be the most interesting because, despite that they both claim it was amicable, social media fans had something else to say.
Andile Ncube and Ayanda Thabethe Had A Low Key Wedding
Andile Ncube had dated other female celebrities, but the relationship never ended in marriage. However, his relationship with South African celebrity actress and TV presenter Ayanda Thabethe saw them walk to the aisle.
Although the love birds openly displayed their love for each other, especially through their social media posts, they were never open with information about events in their relationship. As a result of this, it is not quite clear how and where they meet, as trying to give an exact number of months or years they were together before getting married may be an error, but it is said that they dated for several years.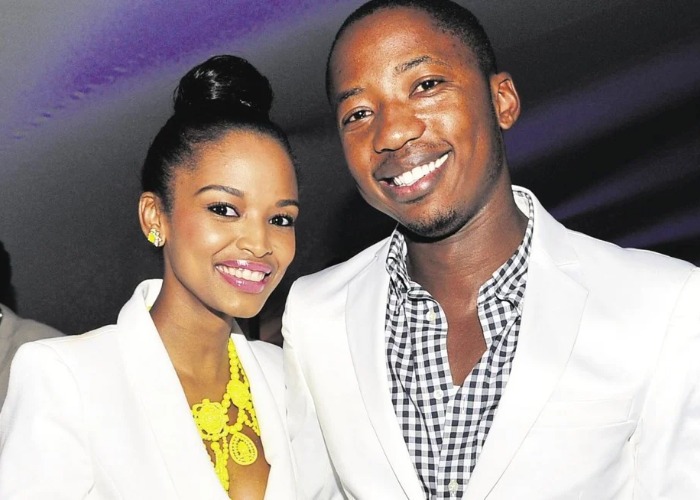 Report has it that they got engaged in 2013, and Andile Ncube paid her lobola. They also reported that they had their traditional wedding ceremony in Yellowwood Park, Durban KwaZulu, where Ayanda Thabethe hails from. Andile Ncube presented gifts to the parents and family of the bride in the traditional wedding ceremony, which was attended by celebrities like Somizi, Walter Mokoena, David Kekena, Akhumzi Jezile, and Musa Mthombeni.
Despite all the celebrities in attendance, it was a low-key wedding, and information about the exact date is unknown. Fans just got the gist when Ayanda changed her surname to 'Ayanda Ncube.'
Ayanda Thabethe, Andile Ncube's ex-wife, is a model, actress, and TV presenter. The multi-talented and beautiful model is popularly known for hosting the magazine show 'Top Entertainment.'
Andile Ncube And Ayanda Thabethe's Marriage Was Short-Lived
It is totally typical of celebrities in a relationship to seem so much in love at the start and all of a sudden become so unhappy in the same relationship – and this was the exact case for Ayanda Thabethe in her marriage with Andile Ncube.
In their usual manner, neither of them came out to publicly announce their divorce to everyone. Social media fans only got to notice that one of their favorite couples was no longer a couple when Ayanda changed her surname from 'Ncube' to 'Thabethe' on social media.
According to the Daily Sun, Ayanda finally opened up about the end of her two-year-old marriage during an interview with the fresh breakfast team. She said the divorce was on a peaceful note and that she had to really tell herself the truth whether or not she was happy in the marriage. And, to be sincere with herself, she knew she was not happy, so she needed to go.
She also added that when someone loves you, they would want you to be happy. The news of their divorce sparked off cheating allegations on Andile's part, which they both had something to say about. In 2020, during the national lockdown, Ayanda revealed that she is in a good relationship with all her exes, and they are better off as friends. She said they just tried to complicate things by getting into a relationship in the first place.
The Media Personality Was Accused Of Cheating On Ayanda With A Sunday World Journalist
When a relationship breaks up, the next thing everybody wants to know is why it happened, and oftentimes, when the couple gives no good reason, people begin to come up with their own perceived reasons.
Twitter users accused Andile Ncube of being a mole. They say he has been giving out information about the problems in Somizi's marriage to Theo Nyhaba, a Sunday World journalist with whom he (Andile Ncube) has been accused of sleeping with.
Even before Andile Ncube responded to the entire allegation, his ex-wife Ayanda Thabethe did. She rubbished the allegation saying it was false, and lashed his accusers, saying they were hypocrites.
After being quiet for a while, Andile Ncube finally spoke up about his divorce in an interview with Gareth Cliff on CliffCentral. In the interview, he opened up about his marriage, saying he was married to the most beautiful woman in the world and had a happy marriage. He added that divorce was not an easy thing for him, and after his divorce, it was difficult to get into another relationship.
Meet Ncube's Previous Girlfriends Before Ayanda Thabethe
Andile Ncube has always had eyes for beautiful and successful South African celebrities. You may be surprised to find out some of the people he has related to romantically in the past.
1. Katlego Danke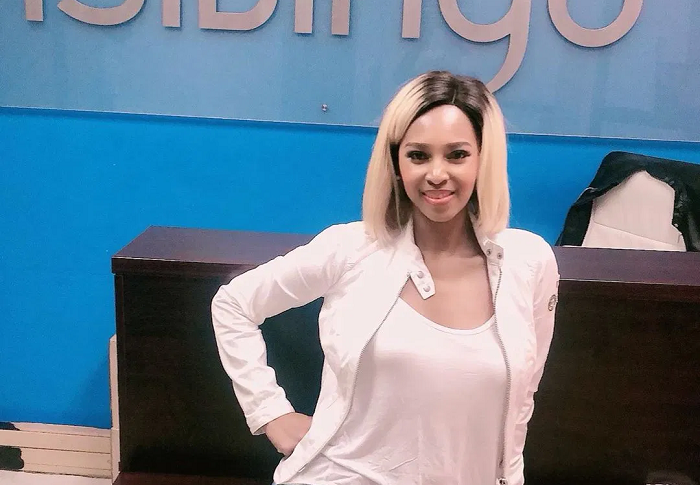 Katlego Danke, one of South Africa's finest TV presenters and longest-running lotto presenter, is popularly known for keeping her relationship private. What we never knew was that she was once in a relationship with fellow TV personality Andile Ncube. But, as you should already know, their relationship did not go so well; as such, they realized that they were better off not being in a relationship and parted ways.
2. Rosette Mogomotsi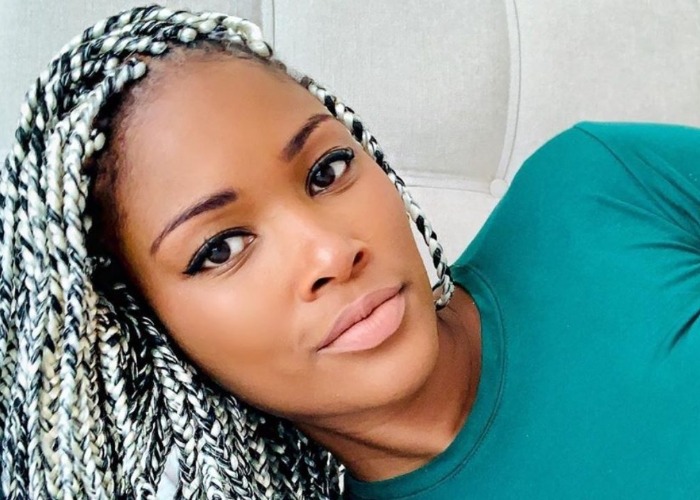 Andile Ncube also dated South African model and actress Rosette Mogomotsi. The former couple had a very messy breakup, with the two of them coming out on social media to publicly slam each other. Rosette Mogomotsi bore a child for Andile Ncube, a daughter who necessitated their settlement. Despite having a messy breakup, they are now best friends and are raising their daughter together.
Andile Ncube Is Currently In A Relationship With Sebabatso Mothibi
After several failed relationships and a failed marriage, Andile Ncube gave himself a little space before considering another relationship. He is currently in a relationship with Sababatso Mothibi, and they are expecting a child.
The couple made their relationship open in April 2020. While Andile Ncube is involved in the life of his daughter, Gabbie, with Rosette Mogomotsi, Sebabatso Mothibi also has a daughter named Ara.
In their regular vlog videos, Andile Ncube and Sebabatso Mothibi usually share what they have learned about love and relationships. For someone like Ncube, you can tell that he would have a lot to share about relationships.