Makhosi MaShelembe is best known as the baby mama of Bheki Langa, the reality television star. Her precise age is unknown since she hasn't disclosed her birth information; however, she seems to be in her late 30s.
MaShelembe's debut in a Mnakwethu reality TV program in 2021 catapulted her to enormous fame. Her ex-boyfriend cum baby daddy, Bheki Langa, publicly humiliated her during the show. Numerous individuals were moved by her humiliation and promised to stand by her.
Summary of Makhosi MaShelembe's Biography
FULL NAME: Makhosana Maphanga
NICKNAME: MaShelembe
BIRTHPLACE: Nquthu in northern KwaZulu-Natal province
ETHNICITY: Black
UNCLE: Bheki Shelembe

Details of Makhosi MaShelembe's Background is a Mystery
It is unknown how old Makhosi MaShelembe is right now. Details of her birth have not been disclosed by her. Her hometown is Nquthu, which is in KwaZulu-northern Natal's region. Her history, upbringing, and educational background are all unknown.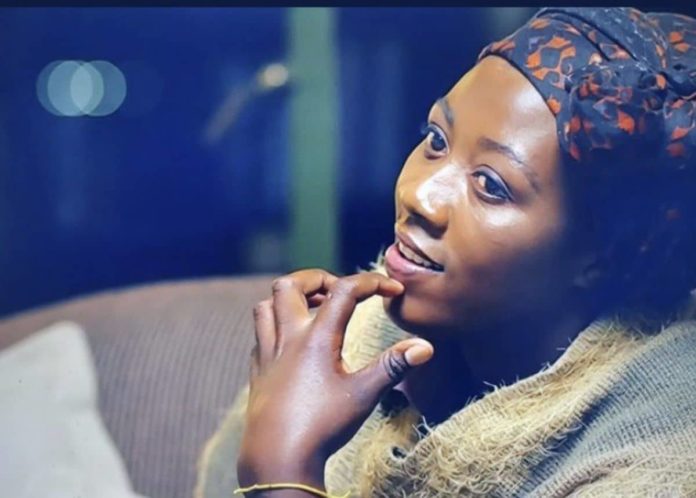 Bheki Shelembe is the name of Makhosi's uncle, and her mother is still living.
Makhosi's Relationship With Her Now Ex-Boyfriend cum Baby Daddy Bheki Langa
Makhosi was Bkehi Langa's romantic partner. They have been together for a long time and have two children together. When the couple had their first child, they were already cohabitating. It is said that Langa hasn't paid Makhosi's lobola and that he doesn't know if he will.
The couple's love story and private life came to the attention of viewers after Langa appeared on Musa Mseleku's reality show to ask for aid in telling MaShelembe that he married another lady.

Makhosi was devastated by Bheki's disclosure because she was still living with him when he went in secret to pay lobola for his new bride named Hlengwie MaSithole. Langa's new spouse, likewise treated MaShelembe disrespectfully because she (MaShelembe) felt taken by surprise by her husband and his family.
Many viewers, especially women, were moved by Makhosi's humiliation and promised to stand by her. She has been prominent in the media ever since.
MaShelembe Subsequently Left Bheki After the Show
In October 2021, Makhosi declared that she has decided to break up with her partner permanently. She stated that she made the choice following encounters with several groups of women who believed she deserved to be treated better.
MaShelembe first asserted that she broke up with her lover so he could decide between her and his new wife and that she would get back together with him once things were in order.
But when she saw how the other Nquthu ladies stood by her, she completely changed her mind. A few months later, Makhosi criticized the makers of Mnakwethu for failing to give her the R50,000 they had promised to give her in exchange for airing her story or adventure with Langa.
She asserted that the producers had promised R50,000 to her, her lover, and Langa's new wife, and that R12,000 had only been given to Bheki in advance. She revealed that because producers have refused to pay her, it was difficult for her to take good care of herself and her baby.
A Lavish Baby Shower Was Organized in Makhosi's Honour 
The KwaZulu-Natal Province's eThekwiniCommunity Church hosted MaShelembe's baby shower for her second child in October 2021. Women from Nquthu who were moved and worried by her situation arranged the occasion.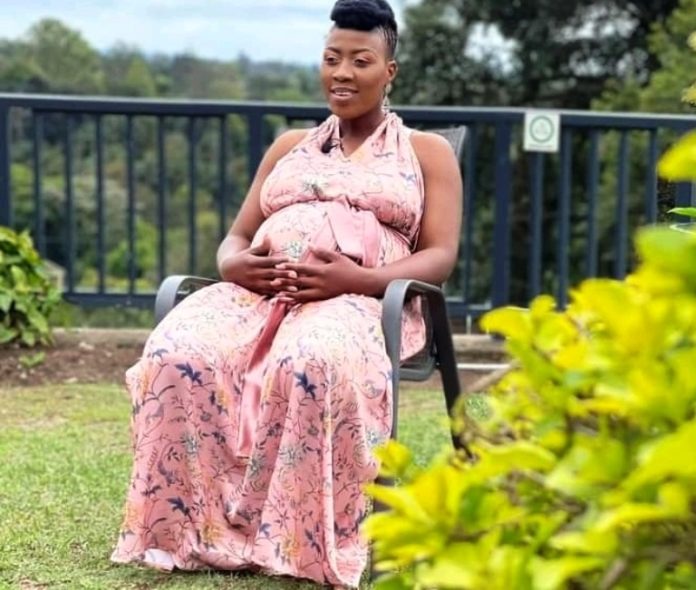 Musa Mseleku, a reality celebrity, and Macele Mseleku, one of his wives, were among the noteworthy attendees for the baby shower, which turned out to be a provincial affair.
Fikile Masiko, a member of the National Legislature, Nomagugu Simelane, a MEC for health, and Weziwe Thusi, the speaker of the eThekwini Municipality are just a few of the notable individuals that sent her gifts.
Is Makhosi MaShelembe Married?
Although she has two children with her ex-boyfriend Bheki Langa, Makhosi MaShelemba is not married. Her family claimed that he was never their son-in-law during the couple's widely reported marital difficulties because Langa never paid Makhosi's lobola.
The Ex-Couple Has 2 Children
Together, Langa Bheki and Makhosi MaShelembe are parents to two children. Their second child, a baby boy, was born in November 2021. They had their first child before they became famous. She is currently raising her kids alone following her breakup with her baby daddy.
Where is Bheki Langa Now?
Langa has since left Makhosi's life. He is currently enjoying his marriage to his wife Hlengwie MaSithole, who is a businesswoman. Recent reports have it Langa is being taken care of by his new wife as he is currently unemployed.
Bheki was a former taxi owner. However, his vehicle was repossessed which made him start doing menial jobs.