When it comes to incorporating fitness into lifestyle while managing the demands of a thriving career, no one does it better than Ayanda Thabethe. She is a successful entrepreneur, stunning model, talented actress, and top-notch host. She is also a health and wellness enthusiast famed for her fitness routine, which she shares with her fans across her social media pages.
Thabethe inspires a lot of people with her health goals and lifestyle. She has her own line of fitness videos which have earned her recognition as a fitness superstar. Ayanda does not only derive satisfaction and fulfillment from workouts but she also loves spending her happy moments with her precious ones including her boyfriend. Apart from her lifestyle, Thabethe's mansion is also a subject of interest among the public.
Summary Of Ayanda Thabethe's Profile And Body Statistics
Full Name: Ayanda Thabethe
Place Of Birth: KwaZulu-Natal, South Africa
Date Of Birth: March 17, 1986
Age: 37 years old
Occupation: Model, actress, TV host, businesswoman
Weight: 65 kilograms
Height: 5 feet 7 inches
Ayanda Thabethe's Fitness Regimen Is One Of The Secrets Behind Her Great Looks
Ayanda is one of the most gorgeous and successful celebrities in South Africa. Besides her beauty, she has a banging body that matches the kind of job she does. The actress is way younger than many people think. She was born in KwaZulu-Natal on March 17, 1986, which makes her 37 years old.
Thabethe's fitness routine is one of the secrets behind her youthful looks and glowing body. She keeps her body and soul fit basically through training, diet, and water therapy. For her, a good daily workout routine should bring about holistic fitness and wellness. The actress's training covers boxing, leaps, squat actions, burpees, and other high-intensity training.
The actress began training alongside a group of women at least 3 times a week under the guidance of a personal trainer during the covid-19 lockdown. Their training takes place via an online zoom meeting.
When it comes to food, Ayanda Thabethe is always careful of what she eats, even when she travels outside the country. She recently added salads to her menu. She also loves green smoothies, as well as juice, but mostly with ingredients such as kiwi fruit (when in season), celery, apples, water and ice, kale, and cucumber.
The Actress Developed A Keen Interest in Fitness At The Age Of 29
The age factor began taking a toll on Ayanda Thabethe after she turned 29. So, when she could lose weight as fast as she wanted and her body started craving for more attention and the right nutrients, she had no choice but to turn to fitness and eating food that replenishes her body.
Being an entertainer with a mixed career, it is natural for Ayanda to always put in more effort in her line of job. She eventually began her journey to fitness after she got the needed motivation. She has no regrets she embarked on a journey towards a healthier and more balanced lifestyle; her life has transformed greatly and above all, she is an inspiration to most women.
She Is Also A Strong Beauty And Fitness Advocate
The actress believes in taking a lot of water helps to maintain a healthy glow, especially on the skin. She has a habit of finishing a 2.2-liter water bottle by the end of the day. Ayanda also has another beauty secret; she doesn't wash her face with warm water, she only uses cold water on her face.
The Top Billing presenter is also a big fan of Ponds Perfect Colour Complex products as they help correct her complexion to its original and bright tone. These routines help to keep her body fit and in peak condition.
Ayanda Thabethe Is Reportedly An Item With A South African Football Star
Thabethe doesn't belong to the class of celebrities who thrive on being single. She is a serial dater who is known for her relationships as she's known for her flourishing career. She has dated several men in the past, but presently, she is reported to be in love with a well-known South African athlete Bongani Khumalo.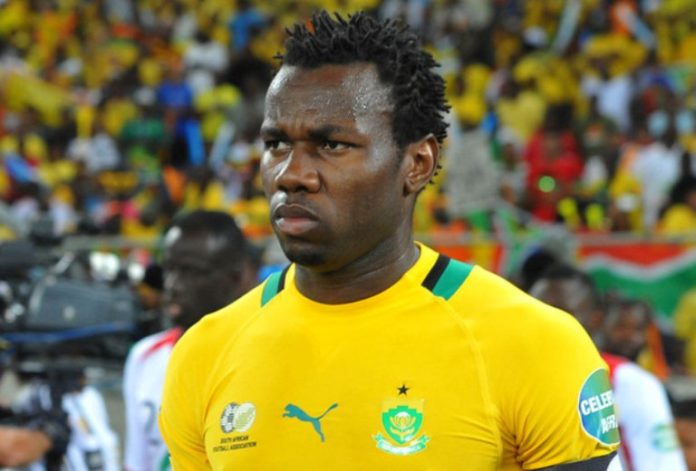 Bongani Sandile Khumalo, born in Manzini, Eswatini, is a professional footballer who plays for SuperSport United and South African National Team as a center back. According to reports, the two meet through a mutual friend a couple of months ago and have maintained a low-key profile on their relationship since then.
The lovebirds are reportedly head over heels in love with each other such that Bongani could propose and slip the ring into her finger any time soon. The two are said to have shown off their love publicly on several occasions at places such as Style awards in Sandton, and Waterfall Corner.
A Look At Other Men Ayanda Has Dated In The Past
Ayanda has had a colorful dating life as she has been in a slew of high-profile relationships in the past. Unlike some South African celebrities, Thabethe doesn't fly low on the dating radar; she loves showing off her lovers and even staying in touch with them after breakups.
It's so weird how well I get along with all my exes 🙈😃… I think I just really liked them as people until we complicated things by trying to date 🤣🤣🤣

— Ayanda Thabethe (@ayandathabethe_) March 26, 2020
Here's a list of people she had been with in the past:
1. Andile Ncube
Ayanda Thabethe and Andile Ncube were not just lovers but spouses for a period of two years. The two dated for several years before they eventually tied the knot. Their marital relationship hit the bottom rock after it came to light that Ncube cheated on the actress.
In an interview Thabethe granted in 2018, she opened up about her relationship with the media personality, revealing that their divorce was amicable. The couple's two-year marriage did not produce an offspring.
Ncube is a father of two; he shares a daughter named Gabbie with model cum actress Rosette Ncwana, as well as another lovely daughter named Ara with his longtime girlfriend, Sebabatso Mothibi.
2. Papi Rapolai
Papi and Thabethe's relationship looked promising until early 2020 when it crashed like a pack of cards. The actress and her then corporate executive had barely dated for six months when news broke out that Papi had been cheating on her with some women.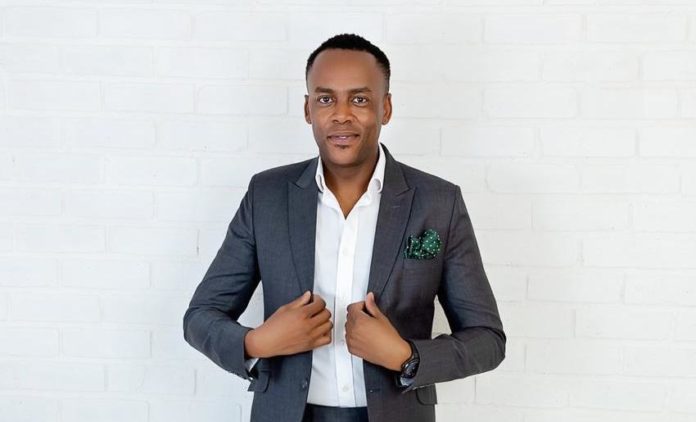 Her fans became convinced that the two have gone their separate ways after Ayanda unfollowed the businessman and also deleted his pictures on her social media pages. As expected, Rapolai has since moved on and has never commented on his failed relationship with the celebrity TV host.
3. Zulu Mkhathini
Everyone thought Ayanda and Zulu Mkhathini's relationship would last forever. Unfortunately, that didn't happen as they parted ways in November 2020. For obvious reasons, the pair's relationship was greatly hyped and under public scrutiny while it lasted.
Mkhathini and Thabethe only kept up for three years before they called it quits. Till now, no one knows exactly why they called off their relationship as neither the actress nor her former boyfriend has opened up about what led to their breakup. Zulu is a sensational musical artist, who rose to prominence as a member of the hip-hop trio, Dreamteam.
Ayanda Thabethe's Abode Looks More Like A Castle
Ayanda Thabethe's sprawling mansion is something one can't help but admire. The crib has befitting interior and exterior designs and fittings that radiate comfort and luxury. We've been able to get a glimpse of her stunning abode through her Instagram posts, and we can't agree less that her living spaces are nothing short of incredible.
The actress bought her house sometime in 2017 or 2018 but eventually paid it off in 2019, as shared in one of her Twitter posts. According to reports, it took the actress 18 months to finalize her apartment deals.
By the grace of God , Ive paid off my house. My first property. Biggest achievement. I always say, secure yourself first. 🙏🏾♥️

— Ayanda Thabethe (@ayandathabethe_) June 12, 2019
Her home is her first and biggest achievement. Unfortunately, its location, market value, unique features, and who she lives with (if any at all) is not public knowledge as she hasn't shared these aspects of her apartment with the public.
However, judging from some of her videos we could tell that the house has an exotic sitting room, bathroom, bedroom, dining space, outdoors, and kitchen.