One of the most popular and most successful football clubs in South Africa, based in the Houghton suburb of the city of Johannesburg, Orlando Pirates Football Club is owned by Irvin Khoza.
The club was originally founded in 1937. The owner and chairman of the football club Irvin Khoza, is a South African football administrator and businessman.
Orlando Pirates was Founded in 1937
The original founders of Orlando Pirates were children of migrant workers who moved from the rural areas to work at gold mines in Gauteng. These children would seize the slightest opportunity and available open space to group themselves into informal football teams and play against each other. In 1934, this group of boys formed a soccer team called the Orlando Boys Club.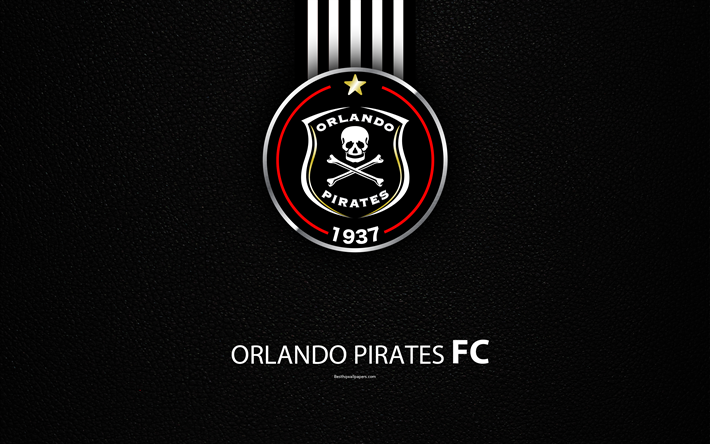 However, this group of boys never realized that what they had begun as something for fun and leisure would blossom into a multi-million rand company that will one day gain international recognition. By 1936, Andries 'Pele Pele' Mkhwanazi, who was a boxing instructor at the boys club, saw the raw talent in the young boys and was convinced that they could go far with their skills, as he advised that they form a team.
The following year, what we celebrate as Orlando Pirates FC today was officially established. The boys did not waste any time enrolling or participating in local football competitions, nor did they allow their lack of a jersey and kits to stop them. Still, in 1937, they were already competing bare-footed and without gears in the minor division of the Johannesburg Bantu Football Association.
Andrew Bassie Suggested The Name Orlando Pirates
When Bethuel Mokgosinyane, a social worker, discovered Amapirates and observed what they lacked as a football team, he decided to support the team and provided their first jersey and kits. He also observed that the team lacked a clubhouse where they could stay to prepare for matches, so he used his carpentry skills to build a room for the boys.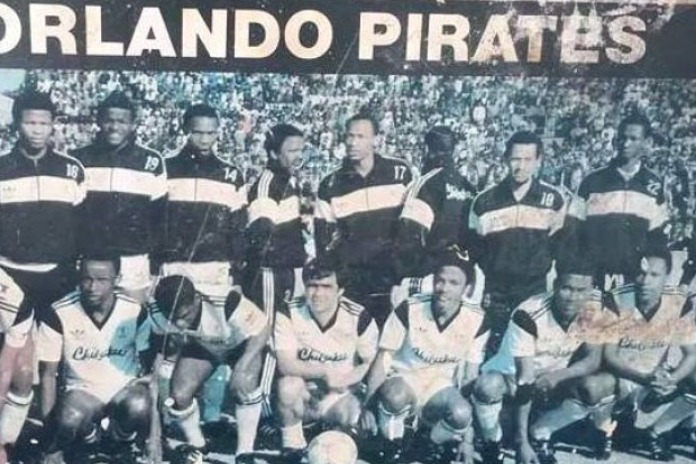 Andrew Bassie, who happened to be one of the prominent members of the team, suggested that the club be named 'Orlando Pirates,' and his suggestion was adopted. They also went on to create a camp war cry titled 'Ezimnyama Ngenkani.'
What makes the history of Orlando Pirates amazing is the fact that it was formed when racial segregation in South Africa was at its peak, so while the apartheid was on, unbeknownst to many maybe, including the footballers and sponsors, they were building one of South Africa's biggest black-owned club.
Irvin Khoza Is The Chairman And Owner Of Orlando Pirates
In 1973, the Orlando Pirates FC team experienced a significant loss when its chairman, Aggrey Mbathane, died in a car accident on his way back from a friendly match in Parys. Three years after the death of Aggrey, Irvin Khoza rose through the ranks and became an administrator in 1976, to be precise. In the 1980s, the club experienced turmoil that forced Khoza to leave the club. He said the only condition that will make him return is if he is given full control of the club. His request was granted, and it was at this point that the revolution under his reign began.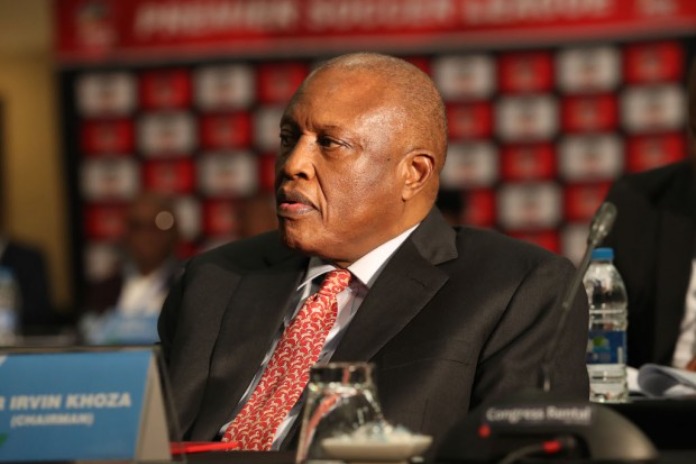 When recounting the success of Orlando Pirates over the years – from the 1980s till date – it would not be complete without mentioning the name of Irvin Khoza. It was under his reign that Orlando Pirates FC became a multi-million rand company. Although they had been winning matches before his reign, it was still under his command that the club made some significant progress, especially on the international stage. It is also under his leadership that the club grew its fans base to an estimated 15 million fans.
He is Also One Of The Club's Directors
Irvin Khoza is the chairman and owner of Orlando Pirates FC and deserves many accolades for his contribution to making the club what it is today. Besides being the chairman and owner of the club, Irvin Khoza also serves as the company's director alongside Franklin Chakene.
Mr. Franklin Chakane became one of the directors of Orlando Pirates in 2006. Currently, there is very little information regarding how he joined the club. What we know is that he is currently registered as a director of five companies, four of which are subsidiaries of Orlando Pirates. He is also the sole director of Orlando Pirates Players Management.
The ownership of Orlando Pirates has been disputed in the court by Julius Sono, who firmly believes that the club's ownership should be credited to the Sonos, a belief that Khoza sees as a 'mental agitation.' Irvin Khoza has been the owner of the club since 1991 and does not seem as though he is entertaining any form of fear when it comes to any other person disputing the club's ownership.
Orlando Pirates Has Had Over 20 Different Coaches From Different Countries Since Its Inception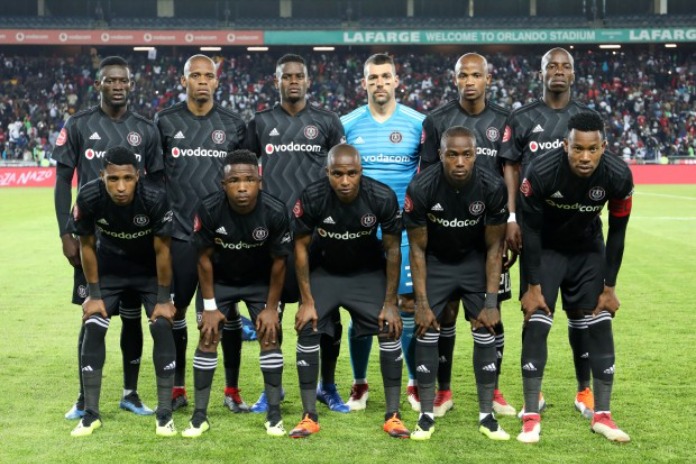 Orlando Pirates football club, which prides itself as one of the oldest South African clubs and one of the best African-based clubs, has since its inception experienced the era of over 20 different coaches. The club, which has been in existence for over eight decades, has employed coaches from different countries to see to it that the players are given the best kind of training required for them to excel. Below is a detailed list of the coaches Orlando Pirates has had and the number of years they served in the team.
Josef Zinnbauer: 2019 – 2021
Rhulani Mokwena (interim): 2019
Milutin Sredojevic: 2017–2019
Kjell Jonevret: 2017
Augusto Palacios (interim): 2016 – 2017
Muhsin Ertuğral: 2016
Eric Tinkler: 2015 – 2016
Roger De Sa: 2012 – 2014
Augusto Palacios (interim):  2012
Júlio César Leal: 2011 – 2012
Ruud Krol: 2008 – 2011
Owen Da Gama: 2007 -2008
Bibey Mutombo: 2007
Milutin Sredojević: 2006 – 2007
Kosta Papić: 2004 – 2005
Jean-Yves Kerjean: 2001 – 2002
Gordon Igesund: 2000 – 2001
Ted Dumitru: 1999 – 2000
Shaibu Amodu: 1996 – 1997
Viktor Bondarenko: 1995 – 1996
Joe Frickleton: 1995
Walter Da Silva: 1988
Irvin Khoza Has Been At The Forefront Of Orlando Pirates All-Round Success
Though Irvin Khoza is a key player in the success of the Orlando Pirates over the years, the fact remains that he did not do all of these alone, as he has worked with other directors, coaches as well as footballers to make the club a success. Orlando Pirates has a long and well-documented rivalry with another Sowetan football club, Kaizer Chiefs FC. The latter is said to be an offshoot of the former. However, they have continued to thrive as rivals as they are from the same city of Soweto.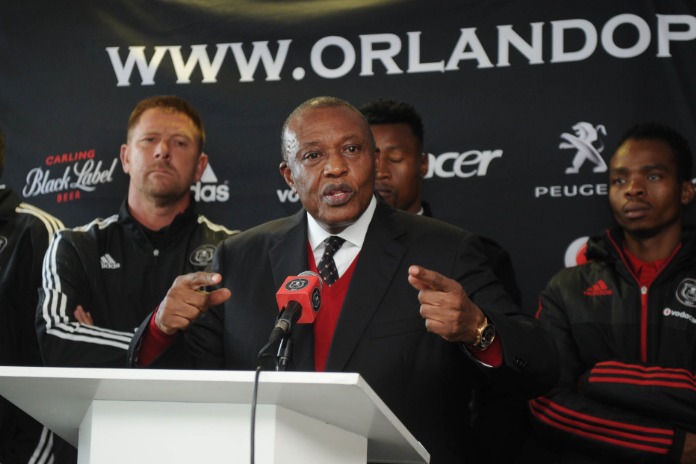 That notwithstanding, Orlando Pirates FC has continued to prove that it is not just the Soweto Giant but also a South African and African Giant. In the 1970s, they won the Professional Soccer League title four times – in 1971, 1973, 1975, and 1976. This was before the reign of the present chairman. In 1994, now under the leadership of Khoza, they won the National Soccer League title. The Buccaneers also won the Premier Soccer League Championships in 2001, 2003, 2011, and 2012.
Besides winning the domestic league title, the Bucs also have several cups in their trophy-laden cabinet. They have been crowned winners of the FA Cup, Nedbank Cup, League Cup, Telkom Knockout, and together with Mamelodi Sundowns FC, they are the only two South African football clubs to win the CAF Championship League.
Frequently Asked Questions (FAQ) About Orlando Pirates FC Leadership
Here are answers to some of the questions many people ask about the Orlando Pirates and its leadership.
Who owns Orlando Pirates?
Orlando Pirates is currently owned by Irvin Khoza. He became the owner of the football club in 1991.
Why Did Micho Leave Orlando Pirates?
After the embarrassing 3-0 defeat of the Orlando Pirates by SuperSport United in the 2018/2019 PSL season, Micho suddenly resigned from the position of the head coach. His reasons were personal, and according to him, he needed to head back to Serbia to take care of his sick mother.
Who Is The Highest Paid Player In Orlando Pirates?
With a monthly salary of R500,000, which translates to R6 million per year, Deon Hotto Kavendji, who plays as a left-winger and forward, is the highest-paid player on the Orlando Pirates team.