Anele Mdoda's baby daddy is someone in her life who she has tried and succeeded to a large extent to keep his identity a secret. Though she occasionally references him whenever she talks about her son, her baby daddy has remained in the shadow for a very long time and she seems to be set on keeping it that way. Reports reaching us have it that Anele is looking forward to marrying her current heartthrob and he is not in any way her baby daddy.
Anele Mdoda's Baby Daddy Is a Certain Man Named Thandile
Anele Mdoda at a point in her life, fell in love with a man that meant everything to her, and his name is Thandile. She thought of him as a cool and great man as everyone in love would. However, the exact time they met each other and started their romantic relationship was not disclosed but it is assumed to be between 2011 and 2015. Anele and Thandile were together for quite a while before she got pregnant for him.
Both Anele and Thandile were together all through her gestation period until she delivered. On the 15th of August, 2015, the ever-energetic radio and TV host put to bed a bouncing baby boy, who they both named Alakhe Ilizwe. The boy is now 8 years old.
The romantic relationship between Anele and her lover Thandile was moving on smoothly until the love train suddenly hit the rock and came to halt sometime in early 2016. However, like it is typical with some celebrity relationship hiccups of this nature, the cause of the breakup was not disclosed by Anele, her partner nor her friends, and family members.
Some of the possible causes rumored to have caused their breakup might be lack of trust, lack of ample time to bond together, or even infidelity from either of them. All these are just probable causes. Since their separation and after a baby came into their relationship, there has not been any information regarding any effort made by either Anele or the father of her son to come back together.
Mdoda's Baby Daddy Seems To Be On Speaking Terms With Her
Anele and her baby daddy seem to still get on quite well, as she speaks softly about him. When asked about the father of her baby boy, she was swift to respond that he is an incredible man.
The good compliment made by Anele about her baby daddy sends a positive signal that he might be part of their little boy's life, well-being, and upkeep, and also possibly playing a father's role.
If there is one thing that Anele won't want in the public space about herself is her romantic life. She loves it when her love life is kept a secret, and she deserves credit for that. Keeping one's love life in private as a big-time celebrity is not an easy task, not in the case of a media personality who digs into others' personal life in interview sessions. For Anele Mdoda, her love life and career seem not to be working in tandem. While her love life hasn't been having a smooth ride, her career keeps blossoming.
Her Relationship With Thoba Mkangisa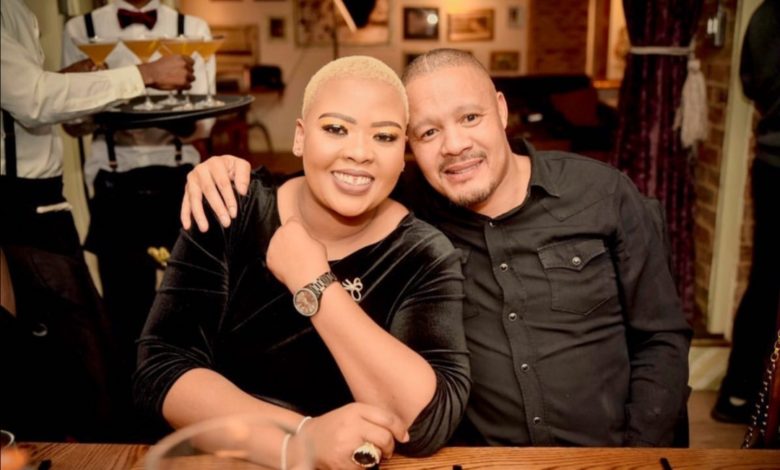 Long after her former boyfriend Thandile (her baby daddy) left the scene, Anele Mdoda's name was heard in the relationship train again. She became the subject of discussion when the news of her being in another romantic relationship surfaced and rented the air. Who is the man winning Anele Mdoda's heart this time? The man's name is Thoba Mkangisa. The perfect gentleman is a father of two daughters from his past relationship with another woman, and he has been the one with custody of the children.
Thoba Mkangisa also has a business, a management technical and scientific consulting firm – Thoba Mkangisa and Associates, located in Gauteng, South Africa. Mr. Thoba Mkangisa attended Witwatersrand Technikon for his higher education and obtained a National Diploma in Analytical Chemistry from the academic institution between 1996 and 1999.
This time, the chemistry seems to be on a different phase for the renowned and vibrant radio presenter cum TV show host, as she could not hide her feelings. She actually went public with an announcement on Twitter about her newfound love.
Anele Mdoda Might Be Getting Married To Thoba Soon

The TV host is trying as much as she could to make the love affair work out. Judging by the fact that both Anele and Thoba are coming into the love boat together with the children they had from their past relationships, it's not going to be a walk in the park but they seem to be doing a good job so far.
Anele and Thoba have been together for a while now, and the two are getting on well with each other. With the look of things, marriage is imminent anytime soon, as reports have indicated that Mr. Thoba Mkangisa is already preparing to make moves towards beginning negotiations on the payment of bride price and the rest.
Who Else Has Anele Mdoda Dated In The Past?
Talking about her past relationships, Anele Mdoda is assumed to have dated few men in her life. Though these men's identities are not made public, according to Anele, she's still on talking terms with her ex-boyfriends. On the list of the men Anele dated in the past, only two of them are known, which are Anele Mdoda's baby daddy and her current man Thoba Mkangisa.
As earlier said, the circumstances surrounding the crash of Anele's love story with her former boyfriend and baby daddy Thandile were kept in secret till now but there was no sign of abuse or domestic violence that could be associated with their separation. They both seem to have ended their relationship on a peaceful note.
There's no doubt that Anele feels more comfortable working with men, as she's got a whole lot of them around her on a professional level. She seems to get on well with men when it comes to working. She has worked with many men on air, with excellent performance. Among the list of men that are close to her are Trevor Noah, DJ Sbu, and Somizi. These men have been close friends with Anele based on professional relationships.