Pastor Alph Lukau currently serves as the senior pastor of his church headquarters in South Africa – Alleluia Ministries International in Kramerville, Sandton. Pastor Alph Lukau is one of the richest pastors in the world as he reportedly sits on a net worth of $1 billion.
Since getting embroiled in the resurrection scandal in early 2019, Pastor Alph Lukau has been considered by many a controversial preacher. Despite the controversy tainting his public image, he has continued his ministerial work and shows no signs of slowing down. In the last few years, his ministry has grown leaps and bounds, attracting about 17,000 to 20,000 congregants in Sunday services.
Besides having a full-time ministry, the Alleluia Ministries founder is the chairman of Alph Lukau Group and Al Holdings. He founded the latter in February 2010 and has grown it to several subsidiaries, including AL Mining, AL Energy, AL Travel, and AL Media. The Wits University graduate has made a name for himself as a highly successful pastor and businessman.
Where is Pastor Alph Lukau Now?
With the resurrection video going viral in February 2019, the AMI founder and General Overseer faced massive criticism as many people believed that the so-called miracle was staged. Nevertheless, the public backlash didn't deter him from carrying on with his work as a minister of the gospel.
Despite making the news headlines of numerous media outlets in South Africa and beyond, with some dubbing him a fake prophet, the Congolese preacher has remained in South Africa, managing the main branch of his ministry located at 5 Impala Road, Kelvin View, Sandton.
He has hosted many healing and deliverance services in recent years, and on June 5th, 2022, he held a Meeting of Supernatural Happenings at the AMI headquarters. Presently, the Alleluia Ministries International is gearing towards hosting the International Visitors' Program (IVP) in Sandton, South Africa. The program will be held for three nights, from July 7th to July 10th, 2022.
What Happened to Pastor Alph Lukau?
The South-Africa-based Congolese televangelist was at the center of a resurrection scandal in early 2019. He claimed to have resurrected a 29-year-old man named Brighton Moyo from the dead during a Sunday service held on February 24th, 2019.
It happened that the young man, who was initially called "Elliot," was brought in a coffin to the Alleluia Ministries by his family members. He allegedly passed on in Zimbabwe on Friday and made it to the church in a coffin on Sunday. The pastor prayed for Moyo as he was lying lifeless in the coffin, and he immediately sat up and came out of the casket.
He was paraded around the church as a dead man raised from the dead by Pastor Alph Lukau. The church declared it a miracle, and after the video went viral, as it was live-streamed on Alph Lukau's YouTube channel with over 630,000 subscribers at the time, social media platforms were set on rage. Many mocked the miracle, and it led to the resurrection challenge.
In the heat of the matter, South African president Cyril Ramaphosa weighed in on the resurrection scandal, condemning the rate of deception in religious bodies. Also, the Commission for the Promotion and Protection of the Rights of Cultural, Religious, and Linguistic Communities launched an investigation into the so-called miracle.
The commission demanded a death certificate of Moyo as evidence that he was dead when he arrived at the church premises. Furthermore, the funeral parlors involved in the resurrection controversy cited that they were manipulated into being involved in the scandal.
The church allegedly acquired transport services from a funeral parlor called Kings and Queens Funerals and was also reported to have gotten two more funeral parlors involved in the scandal as some members of the Alleluia Ministries got hearse and stickers from them.
As a result of Kings and Queens Funerals claiming to have been deceived by the church, which has resulted in misrepresentation and reputational damage, the company considered filing a lawsuit against Pastor Alph Lukau and his ministry. The resurrection stunt reportedly resulted in many lawsuits, with some critics challenging the pastor to raise former South African president Nelson Mandela from the dead.
How The General Overseer of Alleluia Ministries Responded to the Scandal
With an investigation launched by the Commission for the Promotion and Protection of the Rights of Cultural, Religious, and Linguistic Communities, Alph Lukau had to tender a public apology to the people of Mzansi. Speaking about the scandal during an interview with Thabiso Tema on Power FM, the public speaker said he regrets the incident.
He further cleared the air by saying that Moyo was alive when he arrived at his church. That he only completed a miracle, which God had already started. He explained that while he was giving a sermon in the Sunday service, he was interrupted and told that someone had been brought in a coffin to the church.
He said that before entering the church premises, Moyo's body began moving, showing that the young man was alive. He then moved on to apologize to the public for the misrepresentation of facts by his church. He said that Moyo was never dead and had never been to the mortuary. He had no power to resurrect anyone from the dead except if God decided to use him as an instrument.
Unfortunately for Moyo, he eventually passed away in a South African village that same year after performing the resurrection stunt. According to people close to him, his involvement in the viral resurrection stunt wasn't his first time playing a role in showcasing miracles in church. He had once played a paralyzed man confined in a wheelchair who got his healing during a church service.
What is Pastor Alph Lukau's Net Worth?
According to reports, Pastor Alph Lukau's net worth is estimated at $1 billion. Since 2002, he has served as the founder and General Overseer of Alleluia Ministries International. Not only does his church has branches in many African countries but also in Europe.
The well-known preacher has additionally increased his fortune through investment in diverse lines of business. He is the founder of Alph Lukau Group and has been serving as the chairman since February 2010 it was established.
He has also earned from book sales as he published his first book entitled, "The Rise of The Prophetic Voice" in October 2019, selling over 3 million copies. The apostle of faith further owns a TV channel and streams his church services on social media platforms. Pastor Alph Lukau's sources of income include the following:
Full-time Ministerial Work
After joining Bongani Group of Companies as a Group Managing Director in June 2001, Pastor Alph Lukau decided to go into full-time ministry in February 2002 when he founded Alleluia Ministries International. Before kicking off his ministry, he had been the spiritual son of Pastor Jacques Vernard, who died in September 2011. He met the late pastor, and he allegedly imparted the Holy Spirit in him, which led to the birth of Alleluia Ministries International.
AMI is a Bible-believing church that started in Lyndhurst, Johannesburg, and has grown to become a place of worship for thousands of people on the African continent and throughout the world. The ministry now has branches in many cities in South Africa and African countries like Zambia, the Democratic Republic of Congo, Angola, and Namibia. AMI equally has branches in South America and Europe.
With over twenty years in ministry, Pastor Alph Lukau has worked many miracles as multitudes have been saved, healed, and delivered. His ministerial work has contributed to his total fortune through AMI's online giving platforms. This includes:
Partnership payments
Donations
Payment of tithes
The ministry's partnership program is a six months commitment to pledge a specific amount of money every month, and the packages are:
Silver package – R5000 monthly for six months
Gold package – R10,000 monthly for six months
Diamond package – R15,000 monthly for six months
AMI TV Station
As part of his ministry, the renowned televangelist owns a television channel known as AMI TV. He reaches out to hundreds of thousands of his followers through the live and repeated broadcasts of his church services and other programs on the TV channel. He also streams his Sunday services on his YouTube Channel and Facebook page. Currently, his self-named YouTube channel has gathered over 1.3 million subscribers. This also contributes to Pastor Alph Lukau's staggering net worth.
Alph Lukau Group
An accomplished businessman, Mr. Lukau has plied his business acumen in diverse industries. Not only is he the owner of Alph Lukau Group, but he also serves as the chairman of AL Holdings, which he founded in February 2010. Alpha Group was first established in South Africa but now has branches in many countries across the globe. Some of the subsidiaries under Pastor Alph Lukau's conglomerate include:
AL Training & Virtual Systems
AL Strategic Investments
AL Estates
AL Mining
AL C Capital
AL Energy
AL General Trading
AL T Travel
AL Media
AL Petroleum
The Alleluia Ministries' Founder Spends Vast Fortune on Philanthropy
Having gathered huge wealth that cemented his place among the top richest pastors in the world, Pastor Lukau has spent a vast fortune establishing a charitable institution called AL Foundation.
The non-profit organization was established in Johannesburg in 2011 and was born out of compassion for the needy and vulnerable people. Through partnerships and sponsorships, the foundation has provided medical, bursary, and education support to the underprivileged.
The objectives of Pastor Alph Lukau's foundation, AL Foundation, include the following:
Provision of educational opportunities to qualifying youth in need
House renovation and building of new homes for the destitute through partnerships
Work placement and organization of entrepreneurship and skills development programs to alleviate unemployment
Provision of free and accessible basic health care to the elderly people and young children, especially in rural communities, through mobile clinic services
In May 2022, the foundation embarked on a food relief program in KwaZulu-Natal, donating food parcels worth millions of rands to the victims of the devastating flood, which occurred in the province in early April 2022 and took the lives of over 400 people. It also left thousands of families homeless.
The emergency humanitarian effort to assist the vulnerable families saw Alleluia Ministries International and the Al Foundation mobilizing three trucks loaded with mealie-meal and other food items. The food parcels were handed over to the eThekwini mayor, Mxolisi Kaunda, and Pastor Alph Lukau's relief effort was commended by Sizakele Malobane, chairman of the Gauteng legislature.
Pastor Alph Lukau's House
The Alleluia Ministries General Overseer owns a multi-million rand mansion in Sandton. The home is located in the suburbs of Morningside. However, there are vague details regarding the features of the house.
Mr. Lukau also has a rich portfolio of real estate investments, including his state-of-the-art church headquarters in Kramerville, Sandton. He is also believed to own some properties where his church branches have been erected.
The Alleluia Ministries International branches in South Africa are located in the following cities:
Boksburg: 55 Jubilee Road, Boksburg South
Lyndhurst: 147 Johannesburg Road, Lyndhurst
Kanana: 2330 Freedom Square Street, Kanana
Pretoria: Cnr Paul Kruger and Louis Trichard Road, Mayville, Pretoria
Hebron: Mmanotshe Moduane Hall, Hebron Tribal Authority Road, Lesetlhane Section, Hebron
Pretoria Main: 789 Paul Kruger, Cnr Paul Kruger & Louis Trichard, Mayville, Pretoria
Windhoek: 2 Bohr Street, Corner of Voigts Street & Bohr Street, South Industrial
Rundu: Tianshi Building, Markus Siwarongo Street
Lubumbashi: Avenue Kilelabalanda Numero 295, Commune, Lubumbashi
Brakpan: 124 Wenden Street, Brakpan
Cosmo City: Multipurpose Complex, Cosmo City, Johannesburg
Pastor Alph Lukau's Cars
Famous for leading a life of luxury, Pastor Alph Lukau is never shy to show off his wealth in public. He attends church services and programs in convoys of expensive cars like Roll Royce Phantom, Bentley, Range Rover, Mercedes S600, and motorbikes. It is believed that the televangelist owns some cars in his convoy.
However, the motorbikes and the escorts, are reportedly from the Johannesburg Metro Police Department as their services are being acquired by the pastor. According to reports, Mr. Lukau's cars include Rolls-Royce Phantom, Range Rover, Bentley, and Ferrari 488.
He is also said to own a private jet and a top-of-the-range motorbike. The lowest price of a private jet is $2 million, which can only afford the small but mighty Cirrus Vision Jet, whereas a powerful motorbike costs between $150,000 and $11 million.
Rolls-Royce Phantom (over R3 million)
On many occasions, Pastor Alph Lukau has been spotted in a Roll-Royce Phantom. Though there are a number of them in his convoy, he is said to be the owner of one of the Roll Royce Phantoms valued at over R3 million.
Features:
Automatic climate control
Power steering
V12 petrol engine
Automatic transmission type
8-speed gearbox
Range Rover Sport (over R1 million)
Range Rover Sport is another super ride owned by the savvy businessman. The car is worth over a million rand and has an SUV body type.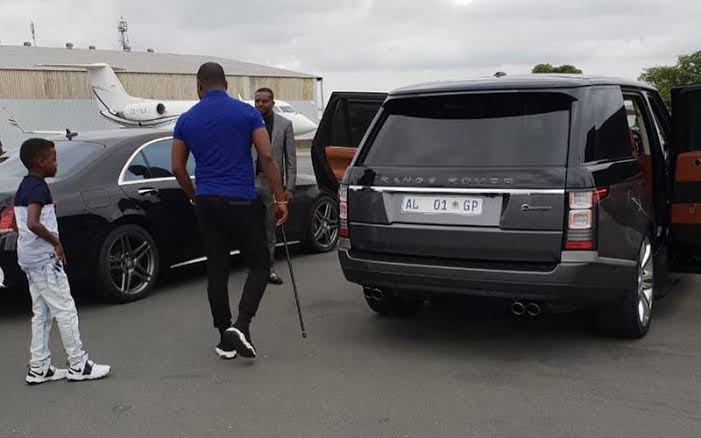 Features:
Automatic transmission
No. of cylinder: 6
Five seating capacity
Top speed: 234 kmph
Acceleration: 5.9 seconds
Bentley Continental (R3 million-R6 million)
Though having Bentley Continental as one of the cars in his convoy, the famed author also owns a Bentley. The exotic car is valued at between R3 million and R6 million.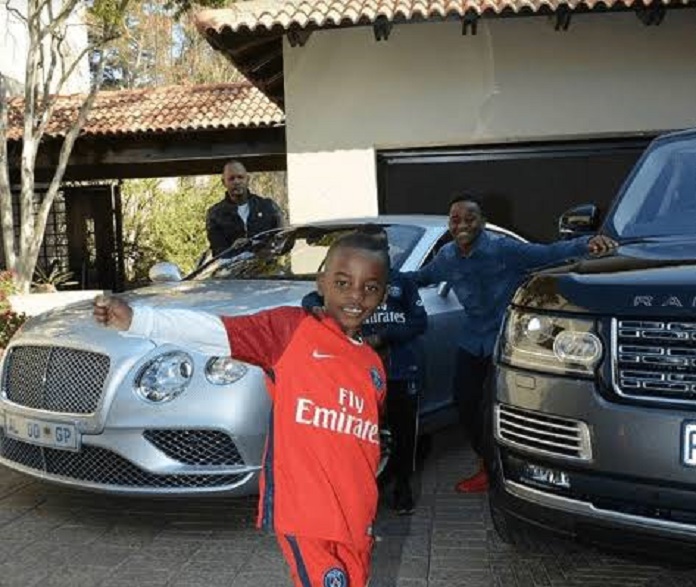 Features:
Engine type: Twin-turbocharged W12 engine
8-speed gearbox
Top speed: 314 kmph
Acceleration: 4.7 seconds
Automatic transmission
Ferrari 488 (over R4 million)
Ferrari 488 is one of the most expensive cars owned by Pastor Alph Lukau. He has been seen driving the sports car multiple times. Ferrari 488 costs more than R4 million.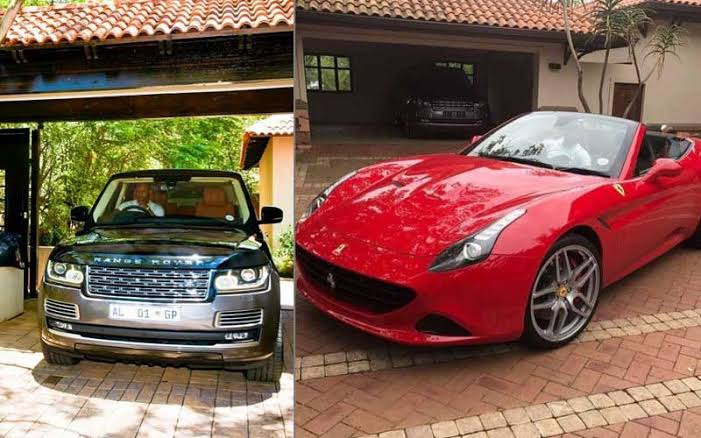 Features:
Automatic climate control
Coupe body type
Multi-function steering wheel
Anti-lock braking system
Remote fuel lid opener