LaConco is 31 years old. She was born on December 18, 1991, in KwaZulu-Natal province. She does not have a husband, and she is not dating anyone publicly. 
The South African businesswoman was thrust into the public eye in 2018 when her romantic relationship with the former president of South Africa, Jacob Zuma, became public knowledge. Since then, she became a person of public interest.
LaConco's Bio

AGE: 31 years old
BIRTHDAY: December 18, 1991
BIRTHPLACE: Durban, KwaZulu-Natal
BIRTH SIGN: Sagittarius
ETHNICITY: Zulu

What is LaConco's Age Today?
LaConco is currently 31 years old. She was born on 18th December 1991 in Durban, KwaZulu-Natal province. She is of Zulu descent. There is no available information about her family origin and siblings.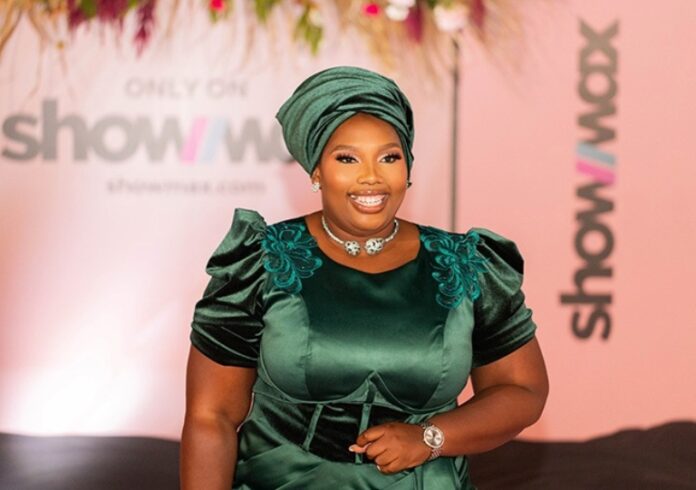 The businesswoman, whose real name is Nonkanyiso Conco, was raised in Durban. Her parents divorced many years ago, however, she is close to her mother. She has a strained relationship with her father which deepened after her lobola saga.
Zuma's fiancee received her high school education at the renowned Haythorne High School, Woodlands, Pietermaritzburg. She obtained a higher degree in Journalism and Media at IIE Varsity College.
LaConco's Relationship Reportedly Started Around 2013
Jacob Zuma had already started serving as South Africa's president when his romantic relationship with LaConco began. What is not clear is how long they were together before the public knew about their affair.
The duo's relationship came to the public radar in 2018 when reports broke out that LaConco fell pregnant for the former head of state. Her popularity instantly skyrocketed, and she became a person of public interest.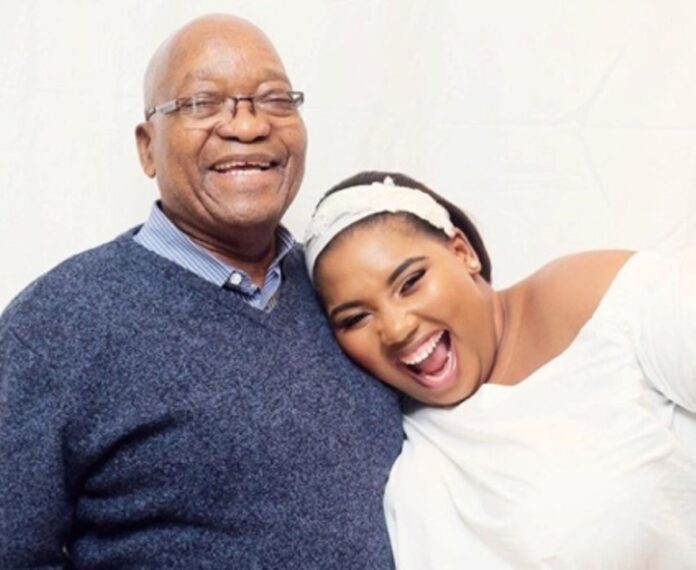 Following public criticism, Zuma decided to pay for her lobola. The public frowned at the huge age gap between the two and the fact that the former president was already in a polygamous marriage with four women. Zuma has gotten married six times, however, one of his wives died while he and another one are divorced.
Zuma is 52 years older than LaConco. He was born on April 12, 1942, in Nkandla, KwaZulu-Natal, while Conco was born in 1991.
LaConco's Lobola Saga
The payment of LaConco's lobola drew so much controversy and public attention due to how it was done. It is said that the businesswoman's father requested that her lobola be paid to him directly.
In addition to her dowry, he also listed tons of material gifts to be bought. However, it was perceived that he was trying to take advantage of the fact that a prominent man was getting married to his daughter, so he was sidelined.
LaConco's dowry was eventually paid to her mother, who was living separately from her father since they divorced while she was still young. This decision deepened LaConco's already-strained relationship with her father and was also met with mixed reactions from the public.
Zuma and LanConco's Child was Born in 2018
Former President Jacob Zuma and his fiancee welcomed their child, a son named Sakhaumuzi Zuma, on April 12, 2018. He shares the same birthday with his father.
The young lad is currently being raised by her mother and maternal grandmother. LaConco has, on several occasions, shared posts on her social media accounts about her raising her child as a single mother.
On one occasion, she painted a picture that suggested that Zuma has not been doing much as expected in the life of their son. When further questions were thrown at her by her fans, she came online again to clarify her statement.
According to her, the social status of the father of her child somehow impacted his parenting. She went further to clarify that given his position in society, no one would expect him to take the kid to school or be present in his life like every normal father.
LaConco, however, promised to give their son the best life and be the best mother with the help of her own mother.
Sakha is Zuma's youngest son, and further information about him is under the radar. His mother is very protective of him and hardly shares information about his life or whereabouts publicly.
Who Is LaConco's Husband?
LaConco has no husband at the moment. Jacob Zuma only paid her lobola, but further marriage arrangements have not been made. The two have not done their traditional marriage, and it's not clear if they intend to do it anytime soon.
LaConco not only avoids talking about the Zuma family publicly but also how her relationship with the former head of state got to this point. The businesswoman, who was featured in the Real Housewives of Durban TV show, mentioned in one of the show's episodes that the publication of her relationship with Zuma contributed to the current state of their relationship.
She revealed that she never wanted the relationship to be publicized but that people who became interested in their love affair made it a public thing against her intention.
No one clearly knows why their marriage plans were put on hold since 2018. There are reports that the two have since gone their separate ways, but LaConco's occasional moves seem to prove otherwise.
During her introduction on RHOD, the reality TV star introduced herself as a fiancee to someone. She, however, did not mention either Zuma or any other man's name. This left viewers wondering about the kind of relationship she has with the father of her son.
Nonkanyiso is not Currently Dating
LaConco is presumed to be single and ready to mingle. The public deducted this after she introduced herself as a fiancée to someone on RHOD. The introduction triggered many viewers to suspect that her relationship with the former president was still on.
She subsequently went on social media to clear the air, saying she cannot be rich and single, which most people understood to mean that she is actually single.
When pressed for more clarifications, she told one of her fans who asked her why she was still single that men are afraid to approach her.
In March 2023, LaConcon left her followers wondering if she and the father of her son are back together after she posted a picture of Jacob Zuma. Before then, she shared a post saying that any man she posts on her timeline 'paid' for the post and that the post was an 'ad'.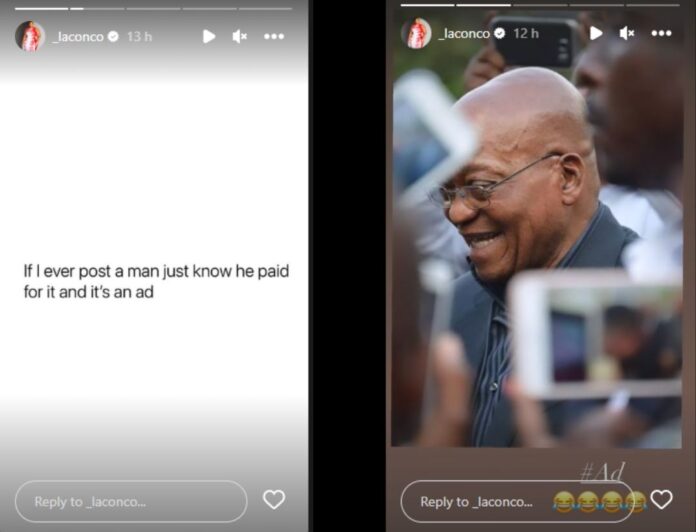 Her post generated several reactions. The social entrepreneur penned a heartwarming note to Zuma and their son on their birthdays. At the moment, it is not clear if the two are back together.