Matewa Kiritapu (born August 11, 2015) is a 7-year-old child actress and daughter of Taika Waititi, a famous New Zealand actor, comedian, and filmmaker whom he had with his ex-wife, Chelsea Winstanley, a well-known film producer.  
Taika is an Oscar-winning director and actor and his fame has drawn public attention to his life, most especially his daughter, Matewa Kiritapu who has followed in her parents' footsteps and has since made her acting debut. In this article, we will share with you all the information we have about Matewa.
Summary of Matewa Kiritapu's Biography 
Full Name: Matewa Kiritapu
Gender: Female
Date of Birth: August 11, 2015
Matewa Kiritapu's Age: 7 Years Old
 Ethnicity: Maori
Nationality: New Zealander
Zodiac Sign: Leo
Marital Status: Single
Matewa Kiritapu's Parents: Taika Waititi (father) and Chelsea Winstanley (mother)
Siblings: Te Kainga O'Te Hinekahu Waititi
Famous for: Being the daughter of Taika Waititi
How Old Is Matewa Kiritapu?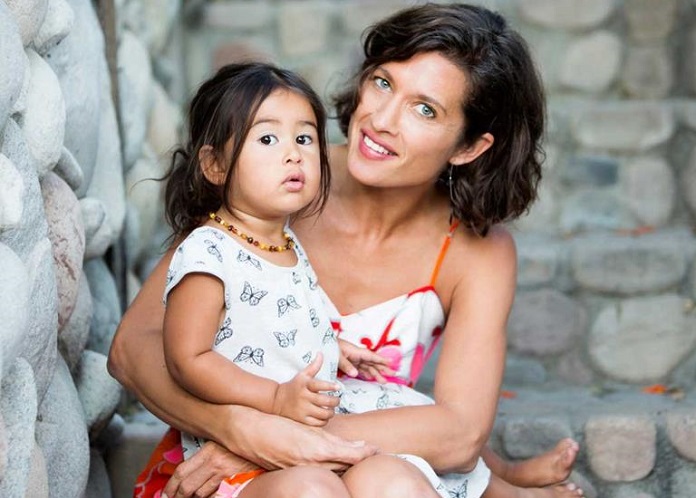 Matewa Kiritapu is 7 years old. She was born on August 11, 2015, in New Zealand and is the youngest child of her parents, Taika Waititi (father) and Chelsea Winstanley (mother). Her father is an actor and director by profession while her mother is a New Zealand film producer.
Young Matewa is of Maori ancestry in New Zealand and is a New Zealand by nationality with her zodiac sign being Leo. The child actress has had an interesting and fun-filled childhood as she was born into wealth and is often seen hanging out with her father and sister on production scenes. Both kids of Taika share his interest in the entertainment industry.
Coming from a wealthy background, there is no doubt that Matewa is getting her education from a prestigious school although the name of the institution where she is attending has not been revealed to the public or media. It is widely speculated that the child actor is probably honing her skills at a school that promotes the performing arts.
As we might have already known, Matewa Kiritapu is not an only child as she is the younger sister of Marvel star, Te Hinekāhu, who was born on May 20, 2012, in New Zealand. The two sisters share a strong bond and had made their acting debut in their father's movie Thor: Love and Thunder as Asgardian Kids. Matewa also has a stepbrother from her mother's past relationship before she married her father. His name is unknown.
Matewa is a child who inherited the performing arts gene from her parents. She has proven that she is not just a regular celebrity kid. With parents like hers, this is just the beginning of her many achievements as an actress as her parents are solidly behind her and supporting her in her career pursuits in the entertainment industry.
Matewa developed a passion for the entertainment industry at an early age and would usually accompany her father to movie locations alongside her sibling whenever their school was on vacation and this in turn affected her so much that she and her sister decided to take on this career path which is a great advantage for her as her parents are into the entertainment industry and thus, would be able to guide her in the path of her career.
It's no surprise that her parents are proud of her and her father, out of excitement for the efforts she has been making so far in her career, has taken to his social media to express his feeling of excitement over her. The child actress is often seen co-playing and mimicking film characters alongside her sister.
Matewa Kiritapu Made Her Acting Debut In 2022 In Thor: Love and Thunder 
Matewa Kiritapu made her acting debut in 2022 playing the role of an Asgardian Kid in the movie Thor: Love and Thunder directed by her father. She featured alongside her older sister, Te Hinekāhu, who also featured as another Asgardian kid.
Although it is not certain if she will make it big in the entertainment industry as nothing is certain. She has, however, shown a promising future and has what it takes to achieve success and a breakthrough in her career.
Matewa has continued to show interest in acting and has on several occasions accompanied her father to movie locations. At the pace at which she is moving, her filmography is expected to grow in no time, that is if her interest as she grows older does not shift to other career fields.
Matewa's Mother Is a Famous Filmmaker, Writer And Director in New Zealand
Another interesting fact about the Matewa's life is that her mother, Chelsea Winstanley (born January 30, 1976) is also into the entertainment industry. She is a film producer and is known for making short movies and documentaries. Chelsea 's career does not just end with her being a producer, she is also a writer and director.
Her works often celebrate indigenous people. She is the producer of the films Jojo Rabbit and What We Do in the Shadows, a project which she worked on with her former husband/Matewa's father, Taika Waititi.
Some of the short films Chelsea Winstanley has worked on include Meathead, Ebony Society, and Night Shift. She had also worked together with her ex-husband's cousin, Tweedie Waititi, to establish the production company named Matewa Media.
The company was launched in 2017 and is focused on making adaptations of Disney animated films in Maori language. Moana (2017), The Lion King, and Frozen (both released in 2022) are some of the adaptations the company has created and Chelsea is also the director of the documentary Toi Tu Toi Ora (2020).
Matewa's Father Taika Watiti is a New Zealand Actor and Director
Taika David Cohen (born August 16, 1975) is a New Zealand filmmaker and the father of Matewa Kiritapu. His profile is laden with awards and recognition for the amazing job he is doing in the film industry and that goes beyond his country, New Zealand. Taika made his big break as a director with his film Thor: Ragnarok (2017). He also received critical acclaim for his film Jojo Rabbit (2019), which earned several awards, including the most coveted Academy Award for Best Adapted Screenplay.
So far, Taika Waititi has won an Academy Award, a BAFTA Award, and a Grammy Award. He has also received two nominations at the Primetime Emmy Awards. He made the list of Time Magazine's 100 most influential people in the world in 2022. Two of his movies – Boy (2010) and Hunt for the Wilderpeople (2016) have made the record as top-grossing films in New Zealand.
Matewa Kiritapu's Parents' Marriage Packed Up in 2018
Matewa's parents got married in 2011 in New York City, United States of America. There is no information on when they met but like every other love story of movie stars, it is speculated that they met each while working on set and first became friends after which they dated for some time before getting married.
Everything was working out fine for the duo and they went ahead to build a marriage and family that seemed like the perfect one. Unfortunately seven years into their marriage things went sour between them and both parties decided to call it quits. The reason for their divorce is not known although many suspect that it was because Taika had found out that Chelsea was a lesbian.
Their union was blessed with two beautiful daughters being Matewa and her sister, Te inekahu. Matewa was only three years old when her parents got divorced and ever since then, she and her sister have been raised jointly by their parents as the court granted them joint custody of their children.
News about their divorce came up in the media in 2020 but the couple had already separated as far back as 2018. Moving on from their divorce, Taika Waititi found love again with British singer Rita Ora. They have been together since 2021. Taika and Rita later got engaged in London on August 2022.
Matewa's mother, Chelsea, also moved on and got married to her lesbian partner on July 10th 2022. She shared photos of their union via her Instagram account.
How Much Is Matewa Kiritapu's Net Worth?
The child actress does not have any defined net worth yet but she is living a life of luxury as she is born to celebrity parents. However, her father, Taika Watiti, has a whooping net worth of $13 million which he made from his acting career and various projects which he has carried out as a director.