Smokey Nagata (Real Name: Kazuhiko Nagata, born February 25, 1964) is a 58-year-old Japanese automobile engineer, race car driver, and entrepreneur who is renowned as one of the top engineers in his country, Japan. Smokey Nagata is still alive and actively involved in running Top Secret Co. Ltd., a company he founded with headquarters at Chiba Prefecture, Chiba City.
His love and preference for fast cars can not be overstated as he has long been fascinated with the inner workings of automotive since his days as a teenager. He has also achieved measurable success in the world of car racing, which has inadvertently led to the curiosity about a man who was once arrested in the UK for going way over the speed limit. Let's get to know more about Smokey Nagata.
Summary of Smokey Nagata's Bio
Full Name: Kazuhiko Nagata
Nickname: Smokey
Gender: Male
Date of Birth: February 25, 1964
Smokey Nagata's Age: 58 years old
Ethnicity: Asian
Place of Birth: Hokkaido, Japan
Nationality: Japanese
Zodiac Sign: Pisces
Sexual Orientation: Straight
Marital Status: Single
Famous for: Being a well-known automotive tuner, engineer, driver, and entrepreneur
Smokey Nagata's Instagram: @smoky.nagata
What Is Smokey Nagata's Age Now?
Smokey Nagata is 58 years old now. He was born on February 25, 1964, under the birth sign of Pisces in Hokkaido, Japan. The automotive engineer's birth name is Kazuhiko Nagata, and he belongs to the Asian ethnic group. Details of Smokey Nagata's birth family background are not public knowledge, which has led to the fact that no one knows if he is the only child of his parents.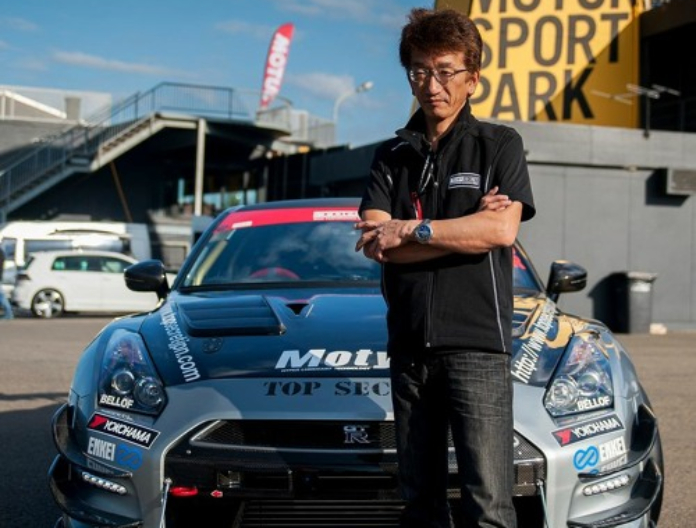 Not much is known about Nagata's equally Japanese parents, including particulars like their names and other personalized attributes. Several sources have claimed that Smokey Nagata's mother was a homemaker while his father was also an automobile engineer.
He Was Expelled From High School
Smokey Nagata is a genius who didn't have the privilege of completing his high school education because he was expelled for violating some laws in his country. To get a clear picture of why this nearly six decades old genius didn't get a proper formal education, it's important to note that he had developed a deep fascination for cars as a young teenager from watching his father in the garage.
That fascination led to his getting his first ever car at the age of 15. The car was a Mitsubishi Galant GTO that had seen better days and needed extensive work to be done on it. Smokey didn't have the experience or the technical ability to restore the car even though he had hung around an engineer for the better part of his life.
His determination and hard work geared towards getting the car in shape attracted the attention of a local Toyota manufacturing plant. This much more experienced and technically adept engineer helped Smokey with the requisite skills to fix up his car.
Unknown to Nagata, the restoration of the old racing car was the first step toward his expulsion from school. One would get the feeling that Smokey would not have cared about all that, even if he knew that driving his car to school as an underage driver would get him in trouble.
That is exactly what happened when an arrogant 15-year-old Smokey drove his car to school. Since he wasn't yet 16 years old, the legal driving age in Japan, Smokey Nagata was expelled from his high school for driving his car to school.
Smokey Nagata Got His First Job At 16 Years Old
Things appeared to have taken a bad turn for Smokey Nagata, who had just turned 16 after he was expelled from school. Still, that expulsion turned out in his favor because the Toyota boss who helped him fix up his GTO felt responsible for getting Smokey expelled from school and offered him a job at the company as compensation.
At just 16 years old, Smokey Nagata became Toyota's youngest employee at the time, and he quickly became quite valuable in the company. His employment at the company ended after four years because Nagata was like a sponge who soaked up all the knowledge at his disposal, including really complex ones.
One would think that his knack for complex engineering procedures would endear him to the company's top brass, but they felt threatened by Nagata's skills which he was applying to his Toyota Celica on the side while also honing his driving skills around the hills of Hokkaido.
He Moved To Tokyo When He Was 20 Years Old
An older and much more experienced Smokey Nagata decided it was time to expand his skills beyond Toyota and his hometown after losing his job at the former. There was only one choice for the engineering prodigy, and that was his home country's capital city, Tokyo.
A young and vibrant Smokey Nagata arrived in Tokyo at the age of just 20 and quickly set about establishing himself as an autotuning expert in the tuning company Trust. At the beginning of his time at Trust, he was handed less complex responsibilities like dealing with mufflers and Turbos, but a less than satisfied Nagata used his free time to create automotive marvels in the company's garage.
Smokey Nagata Is The Founder Of Top Secret Co. Ltd.
Once again, he was found out, but unlike at his previous place of employment, Smokey was given the leeway to unleash his creative genius. Not long after, with the help and collaboration of his former bosses at Trust, Nagata was able to build his own company and named it Top Secret Co., Ltd. The name was a tribute to the times he spent working in secret with his bosses at Trust.
Nagata's company is primarily legendary for drag racing, professional circuits, its unique body parts, speed, and high-performance engineering. The ones considered Nagata's best work receive the gold paint scheme.
Smokey Nagata's Top Secret company is responsible for creating the renowned V-8 powered Skyline GT-R and the twin-turbo V-12 Supra. These designs have helped put Top Secret on the auto-tuning map as one of the top manufacturing race car companies favored by the Japanese and the US underground racing circuit.
Is Smokey Nagata Still Alive?
Smokey Nagata is still very much alive, and any reports to the contrary have been proven to be false as of the time of writing. At some point, it was widely speculated that his love for speed would result in his death, particularly when he was arrested for going way over the speed limit on wet roads in England in 1988.
His misdemeanor, which was engaged in as a form of PR for his then-fledgling company, resulted in a night spent in jail, a 28-day driving ban, and a $270 fine for his illegal actions. His decision to work in a loud environment has also led to a hearing problem in his left ear.
At the moment, Smokey Nagata is still very actively involved as the head engineer at Top Secret Co., Ltd., while working hard to break the 400mph goal after previously eclipsing the 200mph in 1988.