Paul Hogan is believed to be single currently. He was previously married to Noelene Edwards from 1958 to 1981 and then from 1982 to 1989. Following his split from his first wife, he married Linda Kozlowski from 1990 to 2014.
Now a resident of the once-elite beachside suburb of Venice, Paul Hogan is still alive despite the many death hoaxes. The Australian actor who is renowned for his role in the acclaimed Crocodile Dundee film trilogy is apparently in his old age but still courts public attention as the mark he left in the movie industry will not be forgotten in a hurry. As such, many have wondered if the Aussie star found love again after his second marriage came to an end.
Paul Hogan Has Been Married Thrice; Twice To the Same Woman
The Australian actor, who doubles as a comedian, film producer, television presenter, and writer, has enjoyed a prolific career so far and he's yet to take a bow. He has bagged several awards and nominations, including the Academy Awards and Golden Globe Award, especially for his performance in Crocodile Dundee. The movie series takes credit for most of the fame he enjoys today, as well as introducing him to the woman who won his heart and stayed in it for more than twenty years.
He Met His Second Wife on the Set of Crocodile Dundee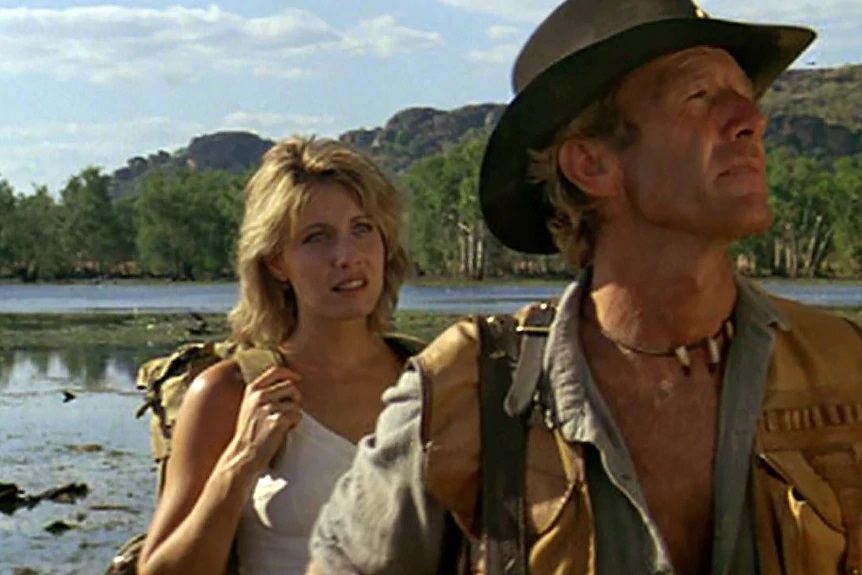 Aside from the accolades and recognition, another thing Paul Hogan walked away with after his time on the Crocodile Dundee movie set was love. He developed real-life feelings for his onscreen love interest in the movie, played by Linda Kozlowski. After the first installment of the movie in 1986, the stars returned a couple, two years later for the second part.
Despite a huge age difference of almost twenty years between the costars, their relationship blossomed and led to marriage. Hogan dated his Crocodile Dundee co-star Linda Kozlowski for a few years before they got married in 1990. The wedding, though lavish, was a private affair as media outlets were kept out of the loop.
Hogan Was Still Married to His First Wife When He Met Linda Kozlowski
At the time they met, Linda was a single lady while Hogan was married to Noelene. It is not known if his relationship with Linda had anything to do with the crash of his marriage to Noelene but the union was visibly troubled. Subsequently, Linda and Paul Hogan exchanged marriage vows in May 1990, just barely a year after his marriage to Noelene crashed for the last time.
At the time of their wedding, Hogan was 51 while Kozlowski was 33 but this age gap had nothing on their love for each other. Due to the rate of media interest in the couple, the wedding ceremony was off-limits for reporters and the likes. However, Hogan revealed that 100 guests were in attendance.
According to L.A. Times, the best part of the event which took place in Sydney, Australia, was the jaw-dropping gift Hogan presented to his wife. It was a $2 million mansion specially built for her.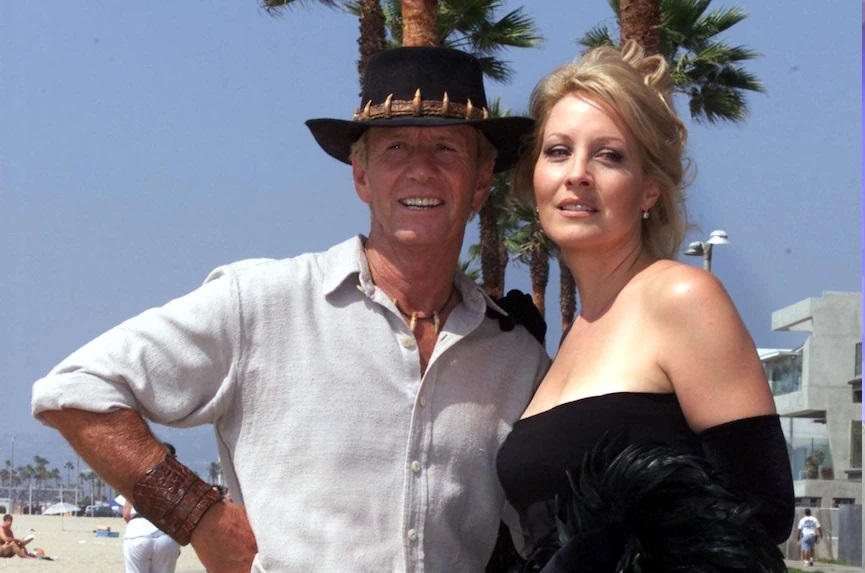 Linda Kozlowski and Paul Hogan Finalized Their Divorce in 2014
The once picture-perfect couple couldn't continue to nurture their relationship after over 20 years in matrimony. Kozlowski was the first to file for divorce in 2013, citing irreconcilable differences. The divorce was finalized the next year.
While they didn't go into details about the reason behind the decision to end their marriage, Linda made it clear that the split was an amicable one. There was really no trouble between them, they just grew apart over the years and couldn't stay together anymore. A good proof of the peaceful relationship between the former couple is the fact that Hogan is close pals with Linda's current partner Moulay Hafid Baba.
Besides, his marriage to Linda produced a son named Chance. Their son was born in 1998 and was already grown before his parents went their separate ways. Chance is enough reason to keep the former couple together.
Paul Hogan Married Noelene Edwards Two Times (1958–1981 and 1982–1989)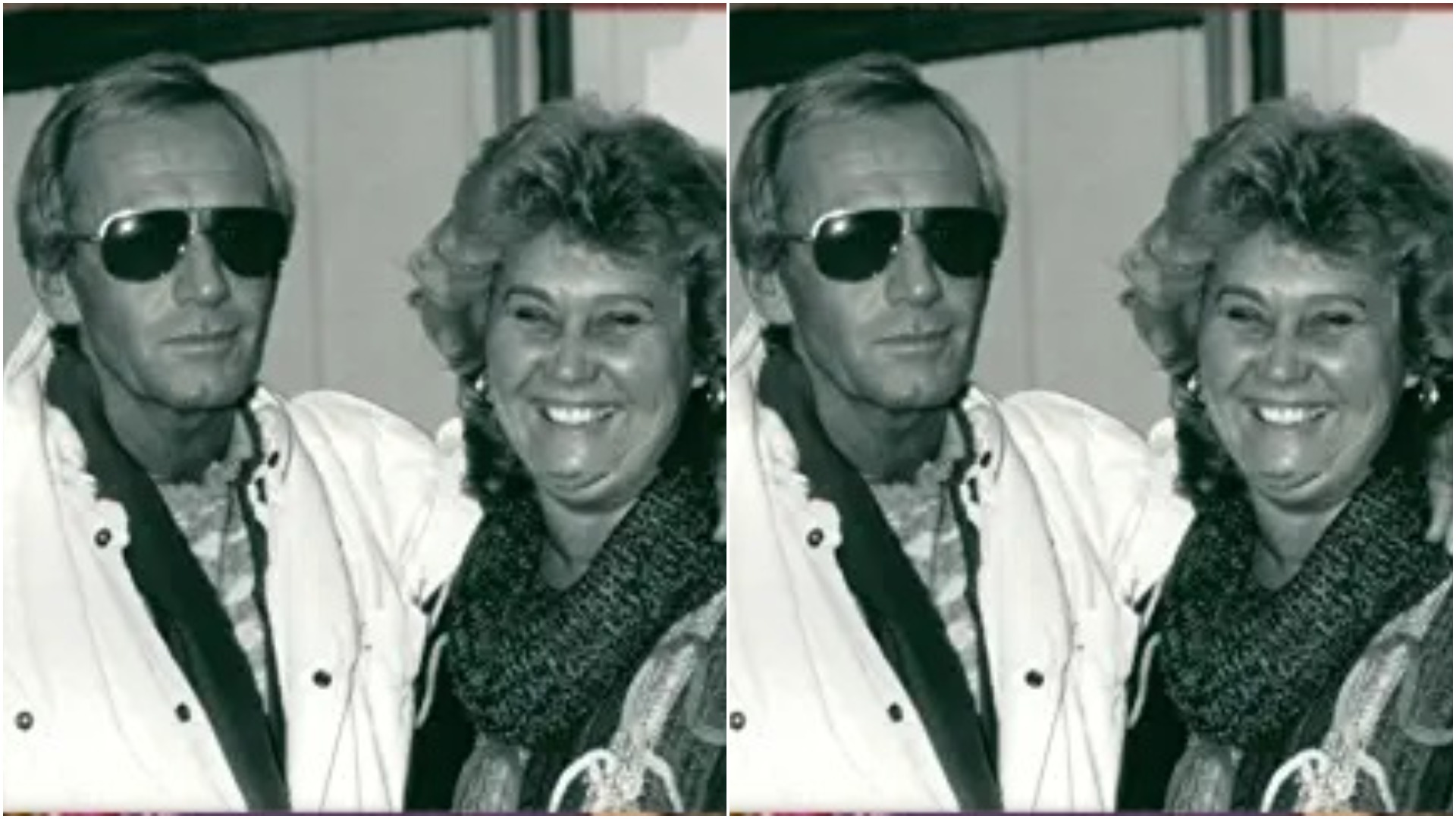 Noelene Edwards only tasted fame because of her relationship with a movie star. Her marriage to Paul Hogan is her only claim to fame as her profession is not known. As such, the details of how she met Hogan and how their relationship blossomed are not public knowledge. The duo got married for the first time on 24th June 1958. The wedding ceremony was private and took place in Manly Pacific Parkroyal Hotel in Sydney, Australia.
The first part of the couple's union ended in 1981 when they divorced but this separation only lasted for a year before they found their way back to each other's arms. They got married again in 1982 but the marriage only survived for 7 years. At this time, Hogan was already involved with Linda Kozlowski.
Why Did Paul Hogan Divorce His First Wife?
After 22 years of matrimony, Noelene Edwards and Paul Hogan divorced, and the reason they gave bordered on misunderstandings. The former couple couldn't tolerate each other anymore and had to put an end to what can be termed a tumultuous relationship.
However, the second time around might have something to do with his affair with his Crocodile Dundee costar Linda Kozlowski. According to Hogan, his divorce from Noelene was not as emotional as the media made it appear, considering that his children were all grown at the time. He feels the reason his two marriages didn't work was that the women got bored along the way.
'I'm not much of a partner. I'm good early on, but after 20 or 30 years or so they get sick of me,' Paul told the DailyTelegraph.
Hogan's marriage to Noelene was a productive one with five children to show for it. Noelene has since moved on with her love life, settling down with Reg Stretton after her separation from Hogan.
Who Is Paul Hogan Dating Now?
The Aussie TV star is currently single and now spends more time with his children. He celebrated his 80th birthday in 2019 with his son Chance, Linda Kozlowski, and Moulay Hafid Baba. They gathered at a restaurant in California to mark the occasion and since then, he has not made a lot of public appearances.
In a 2021 interview, Paul lamented how he was unable to go home due to restrictions to curb the spread of the coronavirus. He revealed how much he misses his home country Australia and is ready to leave the States for good and move back home.