Paul Hogan has 6 children from his marriages to Noelene Edwards and Linda Kozlowski. his first wife, Noelene, had five children; his four sons Brett, Clay, Scott, and Todd, and his daughter Lauren. His second wife Linda Kozlowski had one child named Chance.
Paul Hogan is a top actor, film producer, comedian, TV presenter, and director, who was born October 8th, 1939. He is best recognized for his role as Michael 'Crocodile' Dundee in the first of the 80s movie series, Crocodile Dundee (1986). The star actor was married thrice to two women and had six children from the marriages.
This article, rather than focusing on the celebrity actor, will be based primarily on all six of his children and what their lives have been like before and since their iconic father split from their respective mothers.
Paul Hogan Has Six Children From 2 Marriages That Lasted A Combined 54 Years
Paul Hogan's first marriage took place in 1958. He was married to Noelene Edwards and the couple had 5 children together, five sons and a daughter. However, they divorced in 1981 after 23 years of marriage. The following year, they got together again and remarried. This time, their union only lasted 7 years – until 1989. This second divorce was considered one of the most bitter divorces in celebrity marriages history.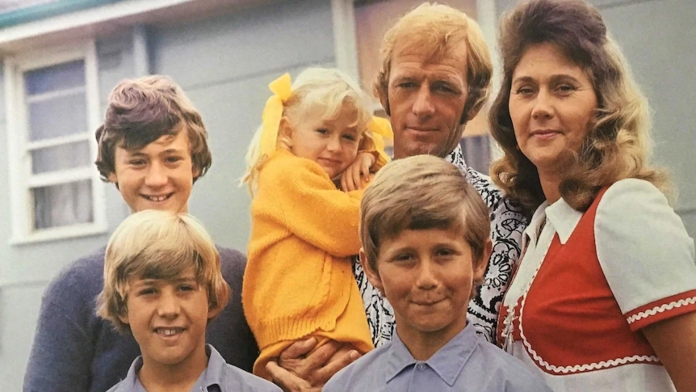 Hoges, as Paul is fondly called, did not waste any time in moving on to his Crocodile Dundee co-star, Linda Kozlowski and they were married in 1990. They had a son together in 1999 and were content until Linda filed for a divorce in 2013, citing lack of shared interests as the primary reason for their split. The divorce was officially finalized in 2014.
As mentioned earlier, Paul Hogan has six children from the two women he was married to. His children from his first wife, Noelene Edwards are Scott, Clay, Todd, Brett, and a daughter named Lauren. His marriage to Linda Kozlowski produced a son, Chance. Here are all you need to know about Paul Hogan's children.
Scott Hogan is Paul Hogan's First Son
Scott Hogan is the oldest son of Paul Hogan and his first child with his ex-wife, Noelene Edwards. Not much is known about his exact date of birth. Although we can deduce that he was born in 1958 based on his father's comments about having his first child at 19 years of age.
Scott clearly prefers to live life away from the public eye, although we know he has a daughter, named Rani with ex-wife Saran. His daughter lives with her stepdad Josh, her half-brother, and half-sister together with her mum in Byron Bay.
One thing that is clear is the fact that Scott was 12 years old and living with his father, his mother, 2 younger brothers, and a sister in a housing commission cottage in Chullora Heights, Sydney, Australia, before his father's rise from a bridge builder to international stardom as a movie star.
He was 23 years old at the time of his parents' first divorce in 1981 and 31 years old when they called it quits a second time, so he was already a man of his own and probably didn't need any close supervision from his parents.
He has 3 younger brothers, 1 younger sister, and 1 younger half-sibling from his father's second marriage to Linda Kozlowski. He maintains contact with his father, but with his relative media obscurity, it's difficult to say how often that is.
Clay Hogan is Paul Hogan's Second Son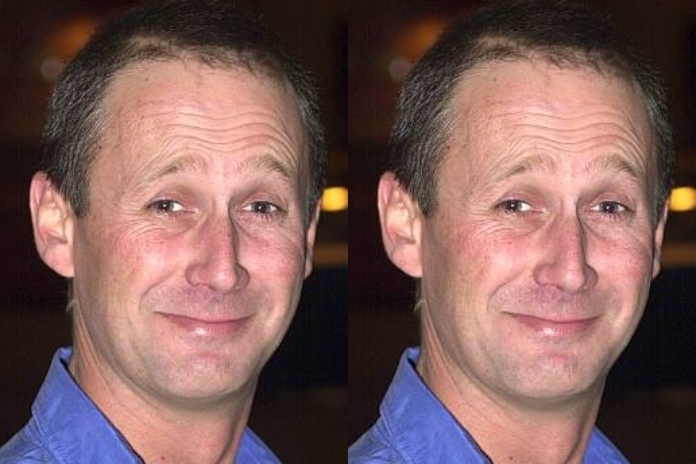 Clay Hogan was born a year after the birth of Scott, in 1959, to Paul Hogan and Noelene Edwards. He is one of three children born to the illustrious actor within the first three years of his marriage to Noelene.
Similar to most of his siblings, Clay wants nothing to do with the celebrity child tag. He prefers to keep his affairs private and as such, there is no public information with regards to his education, marital status, or whether he has children. Social media presence is limited to a few old pictures from his younger days.
Other than his ties to Paul Hogan, Clay Hogan plays his card very close to his chest. Most of his childhood memories were formed in Sydney, Australia where he grew up with 3 brothers and a sister.
Already a grown man at the time of his parents' break up, the divorce didn't have much psychological impact on his personality and he has a very decent relationship with his father and other members of his family.
Todd Hogan is Paul Hogan's Third Child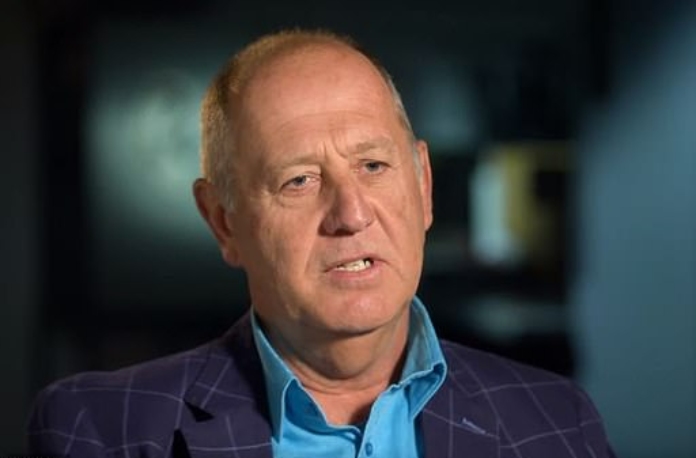 The third of the three quickfire children was born to Paul Hogan. Todd Hogan was born in 1960, in Sydney, Australia. Just like his two older brothers, Todd doesn't share his personal information with members of the public.
He has however been the most vocal about the changes they had to go through after their father's sudden elevation to celebrity status. For him and his three siblings at the time, it was a rather turbulent upheaval of the life they had become accustomed to.
Of course, Todd recognizes the advantages they suddenly began to enjoy on account of his father's unexpected rise to the top of the entertainment circle such as better living conditions and financial solvency. He credits his mother, Noelene, as the one who still managed to keep things normal for them at home and keep their feet grounded. He has a granddaughter named Mylee Hogan.
Lauren Hogan is Paul Hogan's Only Daughter
Lauren Hogan is the only daughter of Paul Hogan from both his marriages. Her mother is Noelene Edward and she had the same upbringing, in Chullora Heights, Sydney, as her brothers, Scott, Clay, and Todd.
She is also a very private individual and rarely exhibits details of her life to the public. Her date of birth is not public knowledge.
Brett Hogan is Paul Hogan's Fourth Son With His First Wife Noelene Edwards
Brett Hogan is the fifth child and fourth son born to Paul Hogan and Noelene Edwards. His date of birth is not a matter of public records. He is the only one of Noelene's children who followed in their father's footsteps as a movie personality. This might be because the only image he has of Paul is him as an actor.
Brett is a film producer, actor, and director, like his father Paul. In fact, they worked together on the first two parts of the Crocodile Dundee movie franchise. Brett doesn't appear to be in a relationship at the moment. His relationship with his father is clearly amicable and respectful. He stated in the past that he is proud of his father's achievements in Hollywood.
Chance Logan is Paul Hogan's Youngest Son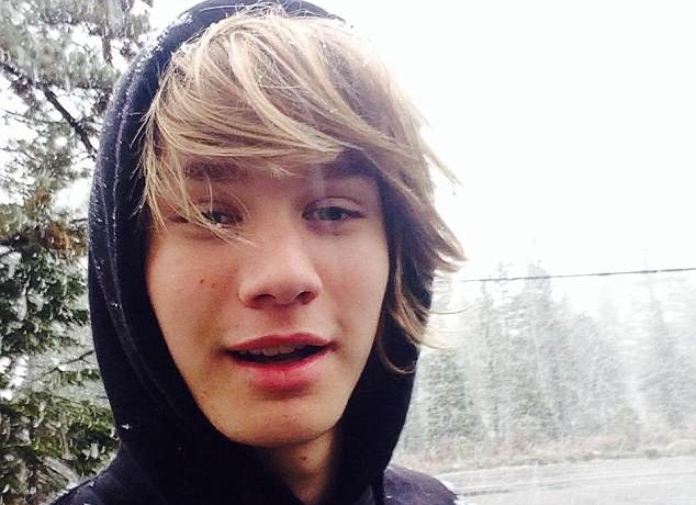 Chance Hogan was born on March 12, 1998, in Lightning Ridge, New South Wales, Australia to Paul Hogan and ex-wife, Linda Kozlowski. Like his father, he has also ventured into the entertainment business.
He is a skilled musician and songwriter. His talents have seen him acquire an impressive net worth of $2 million at the age of just 25. He is the only child of his parents although he has five half-siblings from his father's previous marriage.
His parents' marriage which was contracted in 1990 ended in 2014 when he was 16 years old. It initially left the young artiste in the custody of his father amid reports which claimed that his mother's constant travels compelled Hoges to raise their son on his own. Linda quickly came out to debunk those rumors, stating that Chance preferred to live with his father.
Chance is currently single and has stated that his main focus is on making his music better. He is quite attached to his father, clearly evidenced by the several pictures of them together that regularly pop up on the web. The duo was spotted together outside a restaurant on the occasion of Paul's 80th birthday celebration.
Paul Hogan's Children's Self-Esteem Suffered Due To His Career Successes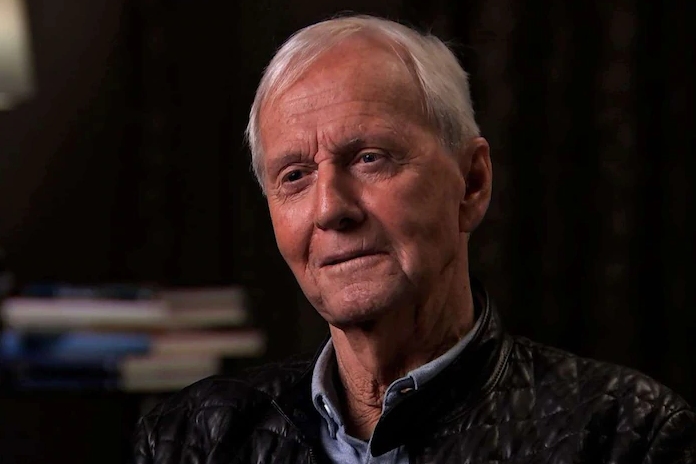 Paul Hogan stated in an interview that his rise to fame was a dream come true. However, this was not a sentiment shared by his children. They initially struggled to adapt to life as celebrity kids. He said they especially didn't want to be in public view and he did his best to shield them from it.
His son Todd pointed out in a separate interview that their self-esteem took a beating because it seemed people would rather hear about what was going on with their father's movie career. Todd also said that when strangers would approach him or any of his siblings, they always instinctively knew that those people wanted to talk about their father's successes as a movie star. No one, it seemed, wanted to know what was going on with them.
Todd remains grateful to his mother, Noelene, for doing her best to give succor to them during those early days. In spite of all these challenges that the Hogan family faced during the initial years of Paul Hogan's movie adventure, his children have declared that they are proud of their father's glittering career.