It has been nearly three decades since O.J. Simpson was sensationally tried and acquitted for the murder of his second ex-wife, Nicole Brown, and her friend, Ron Goldman, but the saga continues to fascinate Americans. From miniseries to documentaries, the trial is rehashed for all to see every few years. The main actors in the saga also continue to make it into the headline from time to time, including Simpson himself and his other criminal trials.
Through it all, one person that has flown under the radar is Simpson's very first wife, Marguerite Whitley. The pair were high school sweethearts and tied the knot before Simpson was drafted into the NFL. He would go on to become a superstar, thus drawing Whitley into the kind of celebrity that she never wanted. This was further worsened by his sensational trial, but the lady has managed to protect herself in the aftermath.

Marguerite Whitley's Profile Summary
Full name: Marguerite L. Whitley
Gender: Female
Date of birth: 20th March 1949
Marguerite Whitley's Age: 73 years old
Ethnicity: African American
Nationality: American
Zodiac Sign: Pisces
Sexual Orientation: Straight
Education institution attended: Galileo High School
Marital Status: Married
Marguerite Whitley's Husband: O.J. Simpson (1967 – 1979), Rudolph lewis (1986 – 1991), Anthony Thomas (1992 – NA)
Marguerite Whitley's Children: Arnelle Simpson, Jason Simpson, and Aaren Simpson (1977-1979)
Marguerite Whitley's Height in Inches: 5 feet 5 inches
Marguerite Whitley's Height in Centimetres: 165 cm
Marguerite Whitley's Weight: 59kg (130 lbs)
Body measurements in inches: 34-26-36
Body measurements in centimeters: 86-66-91
Marguerite Whitley's Net worth: $500,000
Famous for: O.J. Simpson's ex-wife
Marguerite Whitley Hails From Los Angeles, California
Not much background information exists about Marguerite Whitley's early life, but it is known that she was born on 20th March 1949 in Los Angeles, California. Her nationality is American, while her ethnicity is African-American. Whitley grew up with her family members in various parts of California, including San Francisco. She attended the Galileo High School in San Francisco and completed her diploma around 1967. There is no record to show that she holds a college degree.
She Began Dating O.J. Simpson in High School, and They Got Married During His College Days
Marguerite Whitley first crossed paths with O.J. Simpson during their days at the Galileo High School. As the story goes, she was dating one of his good pals named Al Cowlings, and they had issues in their romance. Cowlings then begged Simpson to talk to her; instead, they fell for each other. The two started dating in 1965, and their love blossomed. Even when Simpson left for college, they continued dating. They later wed on 24th June 1967.
When Marguerite Whitley got married to O.J. Simpson, she was 18 years old while he was 19. They were kids who were having fun. They didn't have to answer to their parents anymore and could stay out all night partying if they so wished. Their lives at this point were pretty normal as Simpson was still an upcoming college athlete. He, however, gained nationwide fame the following year when he won the prestigious Heisman Trophy as the most outstanding college football player in the country. By 1969, he was drafted into the NFL by the Buffalo Bills and scored an unprecedented contract worth $650,000.
Their Marriage Lasted For 12 Years, During Which Simpson Became One of The Most Popular Athletes in America
With the juicy contract in hand, Marguerite Whitley and her husband moved to New York, where they settled down in the Amherst neighborhood. She occupied herself with various pursuits while he made his way up in the NFL. They went on to welcome three children within nine years, namely Arnell, Jason Lamar, and Aaren. As the kids arrived, Whitley dialed down on her career and increasingly focused on the home front. On his part, Simpson continued his trailblazing exploits as a running back in the NFL.
This fetched him several lucrative contract extensions. He also scored juicy endorsement deals with companies such as Hertz. All this made him quite rich and famous, and he and the family lived a lavish lifestyle. They, however, had their issues. As Whitley revealed in a 1995 interview, they had money that no one told them how to invest. There was also a certain immaturity on their part. Additionally, since they were a young couple, they were both bullheaded and often tested each other by pushing the other to the limits.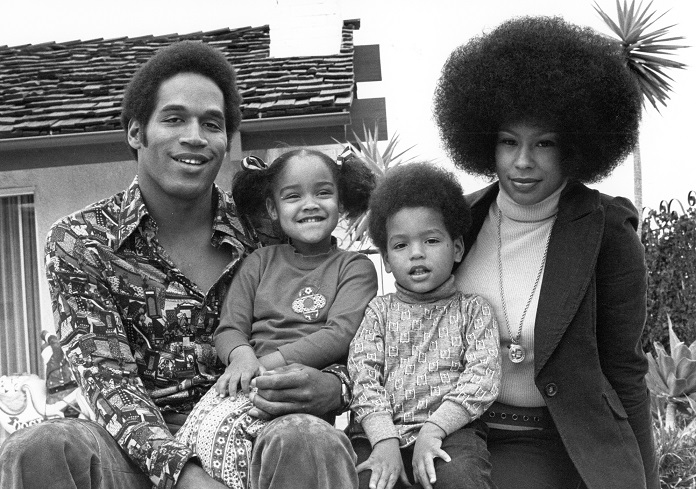 The Couple Separated in 1978 and Officially Divorced in 1979
Asides from their mutual immaturity and bullheadedness, another issue that affected Marguerite Whitley's marriage to O.J. Simpson was the latter's celebrity status. Simpson's wealth, accomplishments as a football player, and natural charisma made him a beloved media superstar. He was feted wherever he went, which naturally rubbed off on his family. He and Whitley couldn't walk down the street without raising commotion. He, of course, loved every second of it, but Whitley loathed it as she was a very private and shy person in nature.
Another issue that affected the couple's marriage was Simpson's ego and infidelity. He cherished the attention from the ladies and did nothing to discourage it. All this made their marriage falter, and he and Whitley temporarily separated on multiple occasions in the early 70s. By the mid-70s, Whitley asked her lawyers to file for divorce but later called the whole thing off. The couple will amble on with their marriage for the next few years. Things, however, remained shaky, and by 1977, Simpson commenced an affair with a waitress named Nicole Brown.
This affair persisted for many months, and Whitley knew about it. She, however, was past caring at this point and so ignored it. By September 1978, she and Simpson began living separately. They later filed for divorce, and it was finalized in 1979. Whitley was awarded an impressive divorce settlement and $1,500 in monthly child support. Over the next couple of years, she and Simpson squabbled over finance matters related to their divorce. She sued the running back for an outstanding payment of $26,000 in 1981. The suit remained in court for five years before they settled out of court in 1986.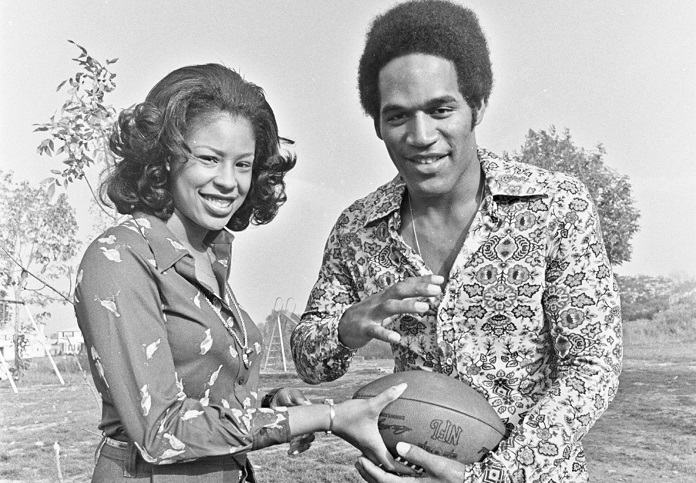 Marguerite Whitley Has Remarried Twice Following Her Divorce from O.J. Simpson
Following the divorce, Marguerite Whitley moved out of the Brentwood home that she shared with Simpson. She found a new home in San Francisco and focused on taking care of her kids. She also worked on her personal life and, along the way, fell in love with a transit supervisor named Rudolph Lewis. They dated for a while and got married on 9th July 1986. The marriage lasted for five years, during which Lewis played a doting stepdad to Marguerite's kids. They later had some troubles and filed for divorce. The divorce was finalized on 3rd April 1991 in Los Angeles.
After her second divorce, Marguerite Whitley occupied herself with her family responsibilities. She also forged a career as an interior designer. It may have been in the course of her work that she met her third husband, Anthony Thomas. Thomas is a furniture sales rep, and he and Whitley fell heads over heels for each other in 1991. Their romance progressed at a great speed, and on 3rd April 1992, they formally got married. The two built a life together for many years, and Thomas was by Marguerite's side as she dealt with her ex-husband's trial for the murder of his wife.
She Supported Her Ex-Husband During His Infamous Murder Trial
While Marguerite Whitley was moving on with her life, her famous ex-husband was equally doing so. Simpson dated Nicole Brown for many years, and they wed in February 1985. Their marriage lasted for seven years and was quite tempestuous. The couple divorced in 1992, but by 1993, they attempted to reconcile. The reconciliation did not work, and they went their separate ways. On 12th June 1994, Nicole was stabbed to death alongside her pal, Ron Goldman, outside her home in Brentwood. O.J. Simpson was the prime suspect, and he was soon charged for the murders.
The trial spanned 11 months and was well covered by the media. This shone a spotlight on everyone connected to Simpson, including Whitley, of course. Whitley consistently appeared in court each day with her kids to support her ex-husband. She refused to talk to journalists or grant interviews. However, in January 1995, she agreed to be interviewed by Barbara Walters on an episode of her 20/20 show. During the interview, Whitley stated that she believed that her ex-husband was not capable of murdering Nicole Brown and Ron Goldman. She also stated that he never laid a finger on her during their marriage and that if he had tried such a thing, she would have retaliated.
Some of Whitley's statements were countered in February 1995 by a retired LAPD officer named Jim King. King alleged that they had received a domestic violence call from the Simpson home in the 70s, and Whitley had complained that Simpson had punched, kicked, and choked her before pushing her to the ground. Simpson reportedly did not deny this but only accepted that he should not have done what he did. King's accounts were denied by both Simpson and Whitley, and eventually, at the end of the trial in 1995, Simpson was acquitted of the double murders.
Marguerite Whitley is Presently Based in Fresno, California
Marguerite Whitley has maintained a low profile since her ex-husband's murder trial. She continues to turn down any requests for interviews. She has also refused to take part in any documentaries and the likes. The interior designer previously made her home in Los Angeles, but recent reports show that she now lives in Fresno, California. She owns a home in the area and was photographed by paparazzi as she went shopping in March 2018.
Whitley was the definition of understated elegance in the photos, wearing a beige overcoat, brown slacks, and suede boots.
She refused to say anything about Simpson and maintained that that chapter of her life was closed. She, however, told paps that her kids have a good relationship with their dad. It is difficult to tell who Marguerite Whitley is presently married. The status of her marriage to Anthony Thomas is unknown. There are no apparent divorce records, but it is possible that they are no longer together, given that her Fresno property is listed under the name Marguerite Simpson and not Marguerite Thomas.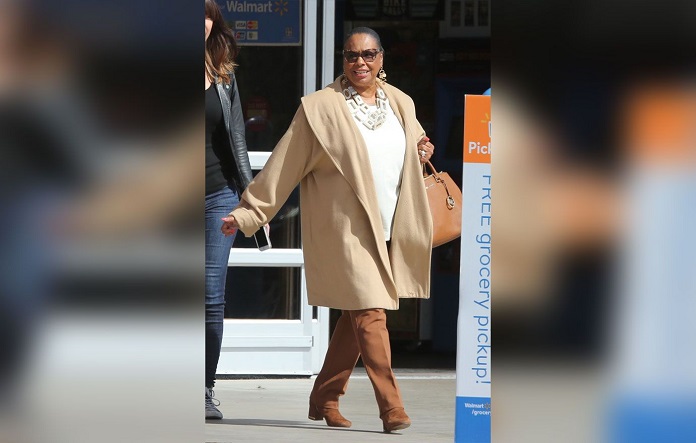 Marguerite Whitley's First Child, Arnelle Simpson, is Quite Close To Her Father
Full name: Arnelle L. Simpson
Date of birth: 4th December 1968
Age: 53 years old
Occupation: N/A
Marguerite Whitley's first child is a daughter named Arnelle. Arnelle was about 11 years old when her parents divorced. Things further worsened after her dad was tried for murder in 1994/1995. She was in her 20s at that time, and even though he was acquitted, the resulting scandal made it difficult for her or her siblings to maintain any sort of stability in their lives or get jobs. She thus focused on raising her half-siblings from her father's marriage to Nicole Brown.
Arnelle Simpson is all grown up now and presently resides in Fresno, California. She is quite close to her dad. He gave her a power of attorney to manage his finances after being convicted for armed robbery in 2008 (related to his attempt to get back his sports memorabilia). She was also on hand to testify for him during his parole hearing in 2017. She described him as her best friend and rock.
Father and daughter have had their issues. Arnelle is accused of squandering her father's money on shopping, drinks, and dinner during his time in prison. Her father is also reported to be displeased with her drinking problem. Arnelle Simpson has no listed occupation, but she has appeared as herself in several documentaries surrounding her father, including the 2014 documentary, OJ: Trial of the Century. She was also the brains behind her father's book about the saga titled If I Did It. In her personal life, Arnelle Simpson is rumored to have dated the late rapper Tupac Shakur and then NBA star Shaquille O'Neal.
Her Second Child, Jason Simpson, is a Chef and is Alleged to be the Real Killer of Nicole Brown and Ron Goldman
Full name: Jason Lamar Simpson
Date of birth: 21st April 1970
Age: 52 years old
Occupation: chef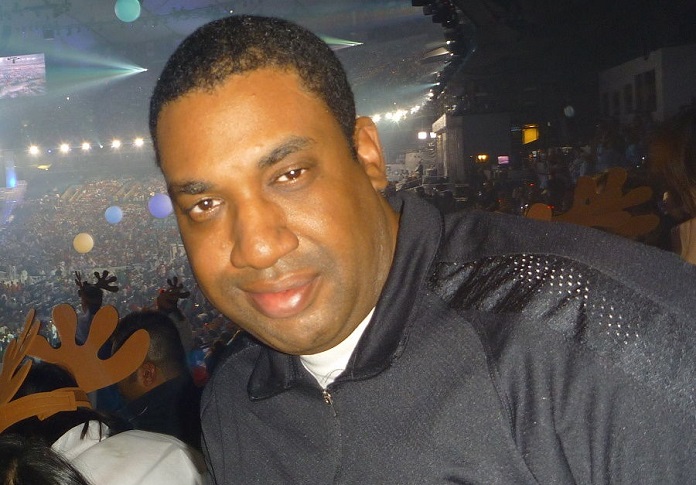 Marguerite Whitley's second child is her son, Jason Simpson. Simpson reportedly trained at the Navy and Army academy. He is now a chef and has worked at various places, including the St. Cecilia restaurant in Atlanta. Some people have long harbored the belief that Jason may have committed the murders his father was tried for. A private investigator named Bill Dear penned a book, O.J. is Innocent and I Will Prove It, in 2012. The central premise of his book is that Jason killed Nicole Brown and Ron Goldman while his father covered up for him.
According to Dear, Jason was quite skilled with the knife due to military and culinary training. He also had a history of violent behavior and had variously assaulted his boss, beaten a former girlfriend, and sliced off another girlfriend's hair with his knife.
Jason Simpson also had a history of rage and epilepsy attacks and took medication for them. It is also thought that he may have been obsessed with his stepmom and jealous of her relationship with Ron Goldman. According to Dear, the police quickly assumed that Simpson was responsible, making them not investigate further in Jason's directions. Of course, all these remain allegations.
Her Third Child, Aaren Lashone Simpson, Drowned Before Her Second Birthday
Full name: Aaren Lashone Simpson
Date of birth: 24th September 1977
Died: 28th August 1979
On 24th September 1977, Marguerite Whitley and O.J. Simpson welcomed their third child named Aaren. Her birth was a joyous moment, but it was not enough to save their marriage. They filed for divorce the following year, and it was finalized in 1979. Marguerite got primary custody of Aaren, but the little girl sadly died a few weeks before her second birthday in 1979. Aaren drowned in a swimming pool in her mother's home on 18th August 1979. Emergency services were called, and she was transported to the hospital. She spent the next eight days in a coma and on life support before eventually giving up the ghost. The death devastated her parents, and a private funeral was held for her.