Tabitha Grant is the daughter of Hugh Grant and Tinglan Hong, his ex-partner. Born in September 2011, she is 12 years old as of 2023. 
Tabitha is the oldest of her father, Hugh Grant's five children. The Notting Hill star has five children with two different women and notably described the birth of Tabitha as a happy surprise, which explains how the celebrity child got her Chinese name Jing Xi (which means happy surprise). Read on to learn all there is to know about Tabitha Grant.
Summary of Tabitha Grant's Bio
Full name:

 Tabitha Grant

Chinese name:

 Jing Xi

Gender:

 Female

Date of birth:

 September 2011

Place of birth:

 United Kingdom

Tabitha Grant's Age:

 12 years old

Ethnicity:

 Mixed

Nationality:

 British, Chinese

Marital Status:

 Single

Tabitha Grant's Parents:

 Hugh John Mungo Grant and Tinglan Hong

Siblings:

 4 – Felix Grant (brother) and three half-siblings

Hair color:

 Black

Eye color:

 Black

Famous for:

 Being Hugh Grant's Daughter
How Old Is Tabitha Grant?
Tabitha Grant is 12 years old as of 2023. She was born in the United Kingdom in September 2011. She also has a Chinese name, Jing Xi, which means "Happy Surprise."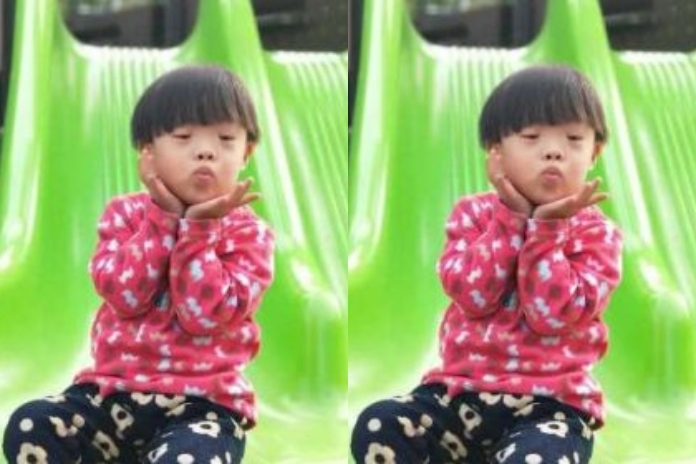 Tabitha has a mixed ethnicity of Caucasian and Asian because she is the product of a biracial relationship. By birth and the parental heritage of her father, she is a British citizen, but she is also Chinese, courtesy of being the daughter of a Chinese woman.
Regarding her parents, there are no details about Tabitha's mother, Tinglan Hong, except for the few erroneous pieces of information that claim that she worked as a receptionist after she immigrated to the United Kingdom from China.
Tabitha Grant's Father Is A Famous English Actor
On the other hand, Tabitha's father, Hugh Grant, is a famous English actor who has made his mark in the global entertainment industry. Born on September 9, 1960, the 63-year-old actor has more than four decades of acting experience.
Tabitha's dad is known for his charming and endearing performances in romantic comedies. He gained recognition for his role in the 1994 film Four Weddings and a Funeral, which propelled him to international fame. Grant continued solidifying his status as a leading man in romantic comedies with films like Notting Hill and Bridget Jones' Diary. His portrayal of the lovable characters in these movies endeared him to audiences worldwide.
In addition to his romantic comedy roles, Grant has showcased his versatility as an actor. He starred in the film About a Boy, where he played a cynical bachelor who forms an unexpected bond with a young boy. Grant's ability to portray vulnerability and complexity in his characters earned him critical acclaim.
Another notable film in Grant's career is Love Actually, an ensemble romantic comedy that showcases his comedic timing and ability to connect with audiences on an emotional level. This film further established him as one of the most beloved actors in the genre.
In recent years, Grant has ventured into more diverse roles. He appeared in the TV miniseries A Very English Scandal, where he portrayed real-life politician Jeremy Thorpe, who faced a scandalous trial in the 1970s. This performance earned Grant critical acclaim and a Golden Globe Award. He also starred in the movie The Gentlemen, a crime comedy-drama directed by Guy Ritchie.
Despite personal controversies, including a scandal in 1995 involving an arrest with a prostitute, Grant's career has remained successful, and he continues to be a sought-after actor. His talent, charm, and ability to connect with audiences have made him one of the most beloved actors in the industry.
Tabitha Grant's Parents' Relationship Was Categorized As A Fling
The relationship between Tabitha's parents, Hugh Grant and Tanglin Hong, was described as a fleeting affair by the actor's publicist, more or less categorizing the relationship as a 'fling.'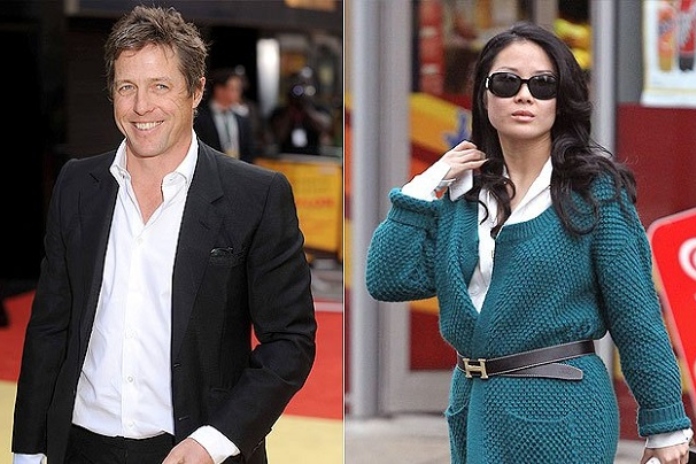 What is evident, however, is the fact that the so-called fleeting affair happened in the late 2000s to early 2010s and eventually led to the birth of Tabitha, invariably making her the actor's first and oldest child.
Tabitha's parents reunited briefly a few years after she was born, but they are no longer together. Her father got married in 2018, but nothing is known about her mother's relationship status since her fling with the actor ended.
Tabitha Grant's Childhood Began In A Controversial Manner
Nothing about Tabitha Grant's birth and subsequent childhood has been cut and dry. For starters, her father, Hugh Grant, was unable to be present for her birth due to media attention. He blamed the press for the situation, stating that the intense scrutiny and media intrusion made it impossible for him to be there during the delivery.
Despite the controversy surrounding Tabitha's birth, both of her parents are involved in her upbringing. Her father has expressed his love for her and his excellent relationship with all his children.
He is protective of Tabitha and her mother, Hong, claiming that she has been mistreated by the media and emphasizing that she is a good person and a fantastic mother. However, there is little information available about Tabitha's life publicly, as her parents have intentionally kept her private.
Tabitha Grant has four siblings in all. She has a younger brother named Felix, who was born in December 2012 and is also a product of her father's reunion with her mother about a year after she was born.
Her other three siblings are a product of her father's relationship with Swedish producer Anna Elisabeth Eberstein before he married her in 2018.
Has Tabitha Grant Chosen A Career Path?
Tabitha Grant's career path at the moment is unknown, as well as any future aspirations, but being the child of a well-accomplished actor like Hugh Grant provides her with many options for her career. As for her formal educational background, there is no specific information about the schools she attends.
In the world of celebrity children who followed in the footsteps of their famous parents, some notable examples include Angelina Jolie and Brad Pitt's daughter, Shiloh Jolie-Pitt, who showed an interest in acting and made her acting debut at a young age.
Will Smith's children, Jaden and Willow Smith, have also pursued careers in acting, music, and fashion. Tom Hanks' son, Colin Hanks, has established himself as an actor in his own right. Goldie Hawn and Kurt Russell's daughter, Kate Hudson, has become a successful actress, and Michael Douglas and Catherine Zeta-Jones' son, Cameron Douglas, followed his parents' footsteps into the acting industry.
These celebrity children, to name a few, have carved their own paths in the entertainment industry, leveraging their famous parents' legacies while also establishing their individual identities and talents. Only time will tell whether Tabitha Grant joins this elite list.