The advent of social media has allowed many people to seize any opportunity they have to grab a share of the spotlight. There are however others who avoid the spotlight even though celebrity status has been thrust upon them and one of such persons is Darby Rudd. Daughter of Hollywood superstar actor Paul Rudd and publicist-turned-screenwriter, Julie Yaeger, Darby has largely limited her time in the spotlight to the occasional red carpet appearances with her family and has no active social media presence. This is in line with her parents' resolve to give her a normal childhood. There is however the possibility that Darby Rudd may take her proper place in the spotlight as she grows older.
Profile Summary of Darby Rudd
Full name: Darby Rudd
Date of birth: 2010
Place of birth: New York
Ethnicity: Ashkenazi Jewish and English
Nationality: American
Mother: Julie Yaeger
Father: Paul Rudd
Sibling: Jack Sullivan Rudd
Educational institution attended: N/A
Darby Rudd Is A New York Native With Jewish Origins
Born in the year 2010, Darby Rudd hails from the city of New York and has American nationality. She also boasts of Ashkenazi Jewish and English origins, thanks to her paternal grandparents. Rudd has spent the majority of her formative years in New York and resides in the historic town of Rhinebeck which is also home to stars such as Liam Neeson. For her education, the exact school Darby Rudd attends is not known but you can trust that it will be an elite private school for security reasons, considering how popular her family is. Going by her age, we can surmise that she is in the 5th or 6th grade and lives the regular life that you will expect from someone of that age.

Darby Rudd largely stays away from the spotlight and has no active social media presence. She has however made occasional appearances on the red carpet, including in 2015 when her dad received a star on the Hollywood walk of fame.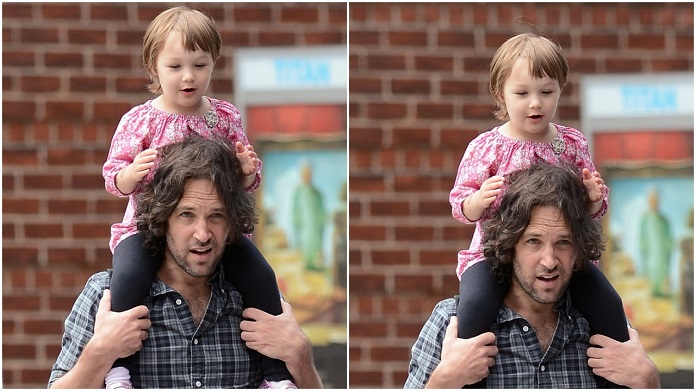 She is the Daughter of Hollywood Actor and Ant-Man Star – Paul Rudd
Darby Rudd is only about 11 years old but she is already a mini-celebrity and this is due to her popular parents. The young girl is the daughter of Paul Rudd, one of the most popular actors in contemporary Hollywood. Originally from Passaic, New Jersey, Darby's dad fell in love with acting at an early age and went on to study theater at the University of Kansas. He also honed his acting skills at places such as the American Academy of Dramatic Arts before making his debut as a 23-year-old on the 1992 TV drama, Sisters. A string of other minor roles would follow for Paul Rudd before he landed his breakthrough role of Josh on the 1995 film, Clueless.

The coming of age drama proved to be a hit, later developing a cult following, and made Paul Rudd a household name in Hollywood. Since then, he has played unforgettable roles in several movies and TV series such as Friends, Living with Yourself, The 40-Year-Old-Virgin, Knocked Up, and Wet Hot American Summer. Darby's dad also plays the role of the shrinking small-sized superhero, Ant-Man, in the Marvel Cinematic Universe. He has thus far appeared in several MCU movies and his works have not only cemented his star status but have made him one of the highest-earning celebrities in the world. This also means that Darby Rudd is being raised in a wealthy home.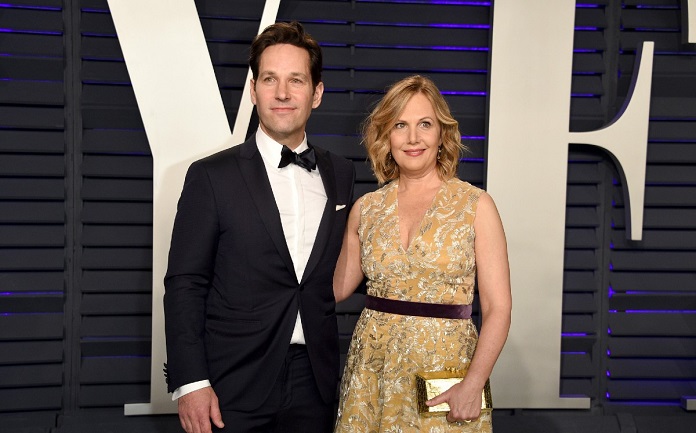 Her Mother Julie Yaeger Is A Publicist-Turned-Scriptwriter
Darby Rudd's mom is a publicist-turned-scriptwriter named Julie Yaeger. Born in the year 1975, Julie is also an American citizen and grew up to pursue a career in communications and public relations. She started her career by working as an intern for Bella's Event Planning. She then worked at McDougall Communications and the Good Way Group (as a digital media coordinator). From the Good Way Group, Julie worked as a publicist in New York. It was during her time in New York that she ran into the then-struggling actor, Paul Rudd, in the year 1995. She assisted him when he needed help and he later asked her out. They started dating and remained together for eight years before tying the knot in 2003.

Between the time that Darby's parents dated and married, her father's career took off while her mom quit P.R. She later made a career comeback as a screenwriter. Julie has contributed scenes and dialogues to a few of her husband's movies, including This Is 40, and Knocked Up. She also penned the entire script for the 2017 comedy, Fun Mom Dinner. The movie premiered at the Sundance film festival in January 2017 and received mixed reviews from critics.
She Has An Older Brother Named Jack Sullivan Rudd
Asides from her parents, another beloved family member that Darby Rudd has is her brother, Jack Sullivan Rudd. Jack Sullivan was born on the 20th of April 2006 which means that he is four years older than Darby. Just like his sister, Jack is of school age and is most likely in high school. He also avoids the spotlight and has no social media activity. He is however a bit more flexible than Darby as he has accompanied their father to several events, including the 2020 Superbowl. Jack and his dad share a love for the Kansas City Chiefs and on that occasion, they wore matching jerseys.

It caused a small storm as the photos they took revealed that they bear a close resemblance to each other. In fact, jack could easily portray a younger version of his dad in the movies if he chooses to go into Hollywood. There is no chance of that happening anytime soon though as he doesn't seem to be interested. Father, Paul Rudd, has revealed that Jack was less than impressed with his blockbuster Antman role and that his priority whenever he visits him on set is the free candy available.
Darby Rudd Is A Big Fan Of Her Dad's Ant-Man Movies
Just like her brother, Darby Rudd is more interested in free candy than acting whenever she visits her father on set. This means that she may not follow her father's footsteps into acting but again, she is still very young and has lots of time to make up her mind. For now, one thing that we do know for sure is that Darby Rudd has shown a lot of interest in drawing and painting. According to her dad, Paul, Darby absolutely loves his role in Antman and has drawn several pictures of his character which he treasures greatly. It will therefore not come as a surprise if the little girl ends up as an artist someday in the future.