Mike Asghari and Fatima Asghari are Iranian media personalities who are famous as the parents of Sam Asghari, a popular model, personal trainer, actor, and the fiancé of Britney Spears.
Mike and Fatima Asghari got married in the 80s and spent the early years of their marriage living together in Iran during which they welcomed four kids including Sam. Mike later immigrated to the U.S. in search of a better life for his family but this marked the demise of the couple's marriage. Despite these unfortunate circumstances, both have thrived. They also have lovely and successful children with whom they are on good terms.
Sam Asghari's Father, Mike Asghari, is a Former Tow Truck Driver
Sam Asghari's father, Mike Asghari is a former tow truck driver. Full name – Mahmoud Mike Asghari, Mike Asghari was born sometime in the 60s/70s. He has Iranian nationality and is of Persian ethnicity. Mike Asghari grew up in Iran and completed a reasonable level of education. He later joined the workforce and earned his living through honest means.
Sam Asghari's Mother, Fatima Asghari, is a Homemaker
Sam Asghari's mother is named Fatima Asghari. Not a lot of details exist about her family background and occupation. It is however known that she is also of Persian ethnicity and has Iranian nationality. Fatima Asghari grew up in Iran and attained a reasonable level of education as well. She later got married sometime in the late 80s and dedicated much of her time to being a homemaker. She also worked to support her family.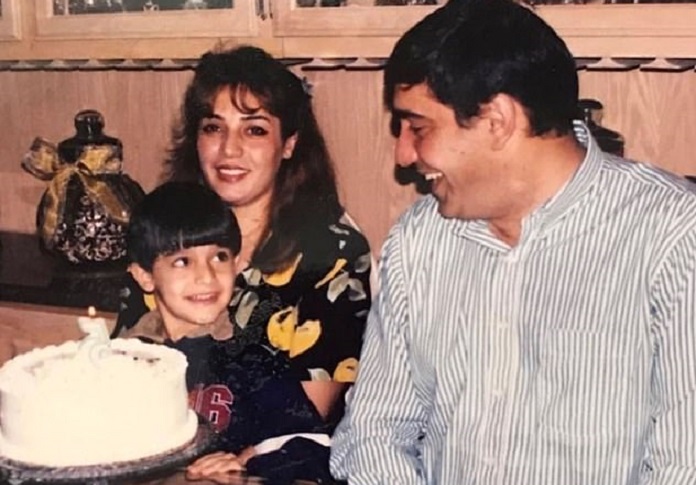 Sam Asghari's Parents Were Married for Several Years During Which They Had Four Kids
Sam Asghari's parents are originally from Iran and got to know each other sometime in the 80s. They started dating and later tied the knot not too long thereafter. The couple made their home in the Iranian capital city of Tehran and went on to welcome four kids during the early stage of their marriage. One of them is Sam Asghari who was born in the year 1994.
Mike and Fatima Asghari initially did their best to cater to their family but it wasn't easy taking care of four kids. They started looking for ways to improve their fortunes and in the mid-90s, they decided that Mike would migrate to the U.S. in search of greener pasture.
His Father Later Immigrated to the U.S. Where He Married Another Woman
Mike Asghari migrated to the U.S. in the mid-90s and settled down in California. He found work as a tow truck driver and did this for several years. He also went on to marry another woman named Janice Wilson in October 1999 but they got divorced in 2004. Back home in Iran, Fatima Asghari continued taking care of their four kids as best as she could.
The burden however became much and so, in 2006, it was decided that Sam Asghari would also join his father in the U.S. It was a very heart-wrenching moment for the 12-year-old boy as he had to leave his beloved mom and sisters behind. He however had no choice but to accept the opportunity that immigrating to the U.S. offered him.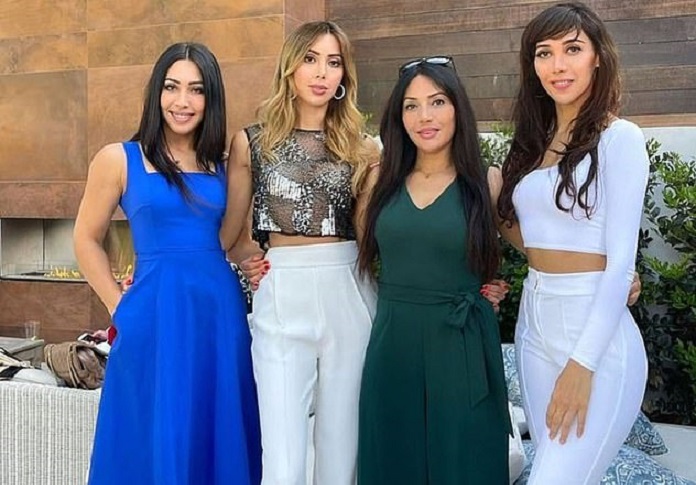 Sam Asghari was Separated from His Parents for Several Years but They Always Supported Him
Sam Asghari immigrated to the United States in 2006 and spent the next two years living with his dad. His dad initially worked so hard to provide for him. However, by 2008, he quit his job. He also left California and Sam had to grow up with other extended family relatives. For the next 12 years, Sam Asghari neither got to see his father nor his mother who remained back in Iran.
They however loved and supported him despite the distance. They also cheered him on and he was able to excel in sports in college. Sam Asghari later became a personal trainer and from there, also fashioned out a career as a model and actor. It was in the course of doing this that he struck up a romance with Pop icon, Britney Spears in 2016 and this made him even more famous.
Sam Asghari's Father is Now Based in Turkey But they Remain Close
Sam Asghari is now a celebrity but he hasn't forgotten his roots. He loves his parents dearly despite the several years of separation and often posts about them online. For instance, he has shared several throwback pictures of his parents. He has also paid homage to his dad on father's day, describing him as a hard-working immigrant who did his best to provide for his kids. From his online posts, it appears that Sam Asghari's father now lives in Turkey or at least spends lots of time there.
Sam Asghari is Also Close to his Mom Who Often Visits Him From Iran
Sam Asghari is also quite close to his mom who still lives in Iran but visits him regularly in the United States. He often touts how beautiful his mom is on social media. He also never forgets to send her wishes on important anniversaries such as mother's day and her birthday. Sam Asghari has also introduced his famous fiancee to his mother and has happily declared to the world that his mom loves her.
Mike and Fatimah Asghari Also Have Three Daughters, Including Faye Asghari, a Nurse and Fast-Rising Model
The marriage of Sam Asghari's parents lasted for several years before they split. They remain apart to date but the couple has a lot to be proud of. One of the most important is the fact that they have grown-up kids who are thriving. Asides from Sam Asghari, they have three daughters namely Faye, Maddie, and Ellie.
All three girls have immigrated to the United States and Faye and Maddie are both successful nurses. Fay is additionally a fast-rising model and has thousands of followers on Instagram. She also walked the runway for Michael Costello's Art Hearts Show at L.A. Fashion Week 2017. Mike and Fatima Asghari maintain a good relationship with their daughters. Maddie and Faye have shared social media posts of them visiting their father in Turkey. All three girls have also been pictured with their mom.
Another thing that Sam Asghari's parents have to be proud of is how close their kids are. Sam Asghari is so proud of his sisters and regularly shares their pictures on his social media pages. He also often sends them birthday wishes and the likes. He also supported Faye at her first fashion walk and his sisters reciprocate this love as well. They have congratulated him on his engagement. They also approve of his beloved fiancée.