IShowSpeed is 18 years old. He was born on the 21st of January 2005, and his real name is Darren Watkins. Darren became famous on YouTube, where he currently operates three channels and still counting.
Darren Watkins's Bio
Age: 18 Years Old
Birthday: 21st of January 2005
Birthplace: Michigan, United States
Birth Sign: Aquarius
Ethnicity: Mixed
How Old is IShowSpeed Now?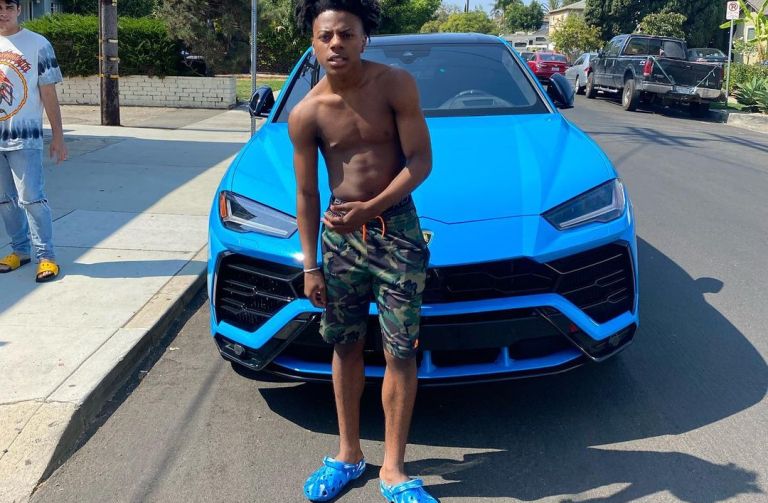 IShowSpeed is currently 18 years old. The real date of birth for the YouTuber is captured by the records as the 21st of January 2005. However, there has been a controversy over his real age and his actual date of birth.
The content creator, who is known for uploading various gaming videos, especially NBA 2K, was born in the United States of America, precisely Michigan. Though there is a dearth of information regarding his growing up years, sources have stated that he spent a better part of his childhood in his place of birth, Michigan.
After he left his home town Michigan, the American national, who is of mixed ethnicity, started living in other parts of America and Asia. Some sources said he once lived in Cincinnati, Ohio, while others said he was once a resident of Los Angeles, California. But according to the YouTuber's records, he has finally settled in Tokyo, Japan.
Controversy About IShowSpeed's Age
At a point in his life, IShowSpeed, who is still in his teenage years, confused fans about his actual age and date of birth. In recent times, his fans were divided into two groups – where one faction believed him to be born in 2005 and was 17, and another group was convinced his year of birth was 2003 and that he was 19.
On his part, IShowSpeed, who refused to let on his real age, claimed to be 19, and it was later disclosed that he made the claim in a bid to get a better chance in competing at Discord E-dating.
Fans soon dug up a video he made on the 22nd of December 2020 while he was conducting a question and answer session with his followers. In the video, the teenage YouTuber claimed to be 15 and turning 16-year-old in a minute; this obviously made nonsense of all his arguments.
What is IShowSpeed Real Name?
As earlier mentioned, after IShowSpeed refused to let on his real name, people believed it to be connected to his YouTube username, but that is far from the truth. As he gained more popularity on the internet space, IShowSpeed's given name could no longer remain hidden and was soon revealed to be Darren Watkins.
How Did IShowSpeed Come About His User Name?
IShowSpeed, also called Speed or Speedy, has never really deemed it necessary to reveal how he came about his username. While the YouTuber's real name was still kept hidden, fans started speculating that his username may well be an indication of his real name.
Looking carefully at the moniker IShowSpeed, one can easily deduce that it is a compound word consisting of three parts, namely – I, Show, and Speed. Fans have also speculated on the significance of the American native's username, which has never been clarified. Many concluded that the name is an indication that the YouTuber believes in his ability to mess around at high speed.
IShowSpeed was just his first channel as he soon launched other channels – there is a second YouTube channel known as Live Speedy and a third one called Speedy Boykins.
He is on Snapchat with the username darrenwatkins1. He can be contacted by email via [email protected][dot]com.
Frequently Asked Questions about IShowSpeed
Where is IShowSpeed From?
IShowSpeed, whose real name is Darren Watkins, is from Michigan in the United States of America.
What is IShowSpeed's Real Age?
The YouTuber is currently 18 years old. He was born in Michigan on the 21st of January, 2005.
Is IShowSpeed a Christian?
Yes, he was born into the Christian faith, and he has remained a Christian to date.