Corrie Bird is an American healthcare manager but she is better known as the first child of legendary basketball player and three-time NBA champion, Larry Bird. Corrie was born even before her dad started his NBA journey but due to the fractured relationship between her parents at the time of her birth, it has been an uphill task trying to establish warm relations with her father. The young lady is not taking no for an answer though and is determined to be close to her dad. She is also not letting her reality distract her from her own goals and is doing well both personally and professionally.
Profile Summary Of Corrie Bird
Full name: Corrie Diane Bird Batson
Date of birth: 14th August 1977
Age: 45
Place of birth: Brazil, Indiana
Mother: Janet Condra Hargrave
Father: Larry Bird
Siblings: Mandy, Conner Bird, and Mariah Bird
Educational Institutions attended: Indiana state university and Wesleyan Indiana University
Occupation: health care manager
Spouse: Trent Theopolis Batson
Children: Two including Violet and Sebastien
Corrie Bird is the Daughter of NBA Legend, Larry Bird and His Ex-Wife, Janet Condra
Corrie Bird was born on the 14th day of August 1977 in the town of Brazil, Indiana. Her father is NBA legend, Larry Bird while her mother is a former mail carrier named Janet Condra. Corrie's parents both hail from the same town in Indiana and attended the same schools. They became friends at an early age and that friendship later became romantic. The two childhood sweethearts grew up with so much hope for what they were going to achieve together and their joy knew no bounds when Larry landed an athletic scholarship to the University of Indiana.
Unfortunately, Larry only spent just a month at the University of Indiana before he felt overwhelmed by his new environment. He returned back home and got a job as a garbage disposal truck driver. He and Janet also continued their romance. This period of uncertainty lasted for a couple of months before a coaching assistant at Indiana State University convinced Larry to come back to college basketball. He returned and by 1975, which was his freshman year at Indiana State, he and Janet officially wed.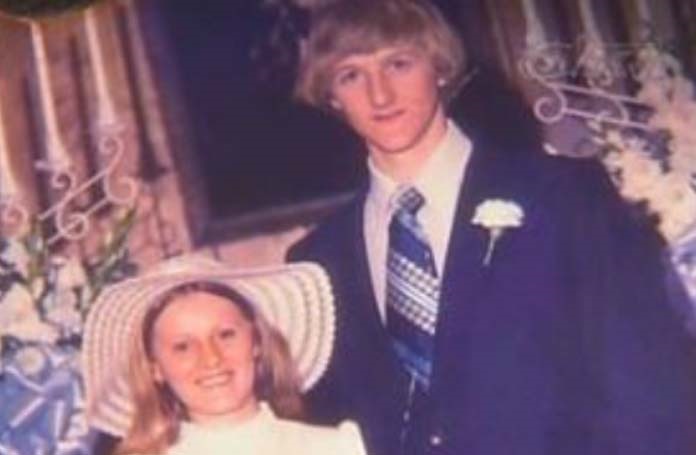 Her Parents Were Married For Less Than One Year Before Calling It Quits
After Larry Bird rejigged his college career, many expected that he and Janet would go on to last forever but that was not to be. The former childhood sweethearts just couldn't make their marriage work and after less than a year of being married, they separated in 1976. The couple briefly got together to try and work on their union and it was during this period that they conceived Corrie. That reconciliation did not work out though and by the time that Corrie was born in 1977, it was well and truly over between her parents.
Corrie Bird was consequently raised by her mother and stepfather, Mr. Hargrave, while her biological father went on to dominate in the NBA in the 80s. He largely played for the Boston Celtics and lived all over the place. She, on the other hand, remained in Indiana with her mother and stepfather. This meant that Corrie Bird never saw her dad much. The only contact she had with him was the regular child support payments that he sent. He also sometimes sent her Christmas cards and gifts.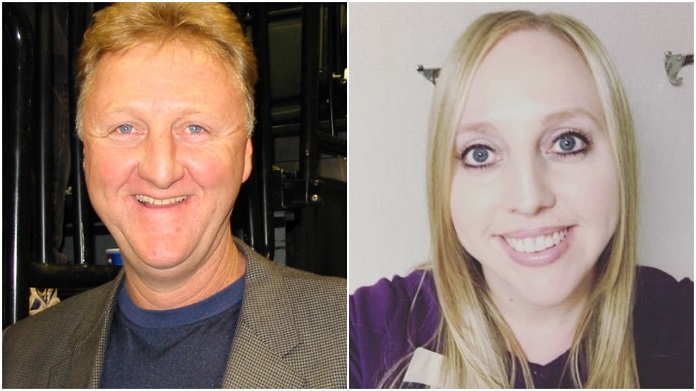 Corrie Bird Has Fought Over the Years to Maintain a Relationship with Her Father
Even though Corrie Bird's dad regularly sent her money and other gifts, she wanted more than that. She wanted to have a personal relationship with him and went out of her way to make that happen. She emulated his footsteps and played high school basketball. She also sent him regular updates about her life with pictures often attached. Sadly, most of these gestures were rebuffed by her dad. He failed to respond to her mail. He also failed to make out time so that they could meet up. All this hurt Corrie very much but the biggest heartbreak of all came in 1993 when her father officially retired from the NBA. A large ceremony was organized for him and she wrote him asking for an invitation. He failed to respond once more and so, she missed out on that momentous night.
Corrie was pained beyond words and many people felt that she should just abandon any chance of contact with her dad and move on. She refused though and retained the hope that things would improve between her and her dad. That hope has somewhat paid off these days and the person that Corrie has to thank for this is her father's wife, Dinah Mattingly. Dinah went out of her way to send Corrie Christmas presents when she was young. Now that the girl is grown, she invites her to join the family at some basketball games. This has brought Corrie Bird and her dad a bit closer, though they still have a long way to go before a perfect relationship.
Corrie Bird's father has meanwhile been giving his own side of the story. According to him, the strained relations between him and Corrie's mom meant that he didn't know how to relate with the little girl. He is however proud of what she has grown up to be and loves her.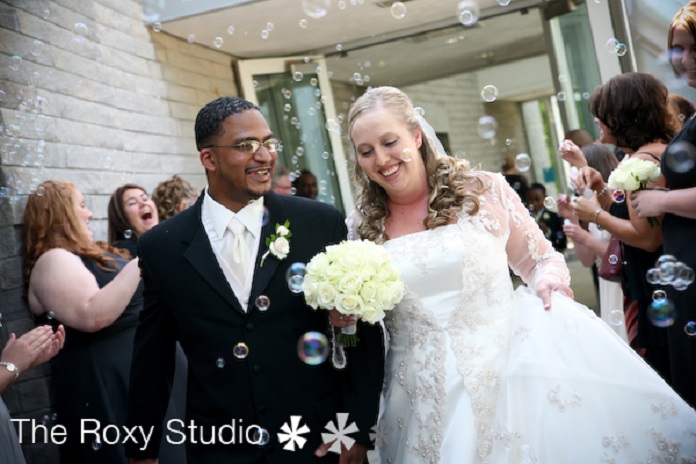 Corrie Bird Now Works in Healthcare Management in Indiana
Corrie Bird did not allow the situation with her dad to derail her but has grown up to be an accomplished lady. She holds bachelor's degrees in elementary education and business administration from Indiana State University. She also obtained an MBA, healthcare management specialty, from Indiana Wesleyan University in 2011. Corrie Bird has now worked in a managerial and supervisory capacity for several hospitals.
They include the St. Vincent Clay Hospital where she served as a business office manager from 2002 to 2007. She next joined Union Associated Physicians Clinics as a practice manager from 2008 to 2016. Corrie also worked as a clinical coordinator of the nursing department at St. Mary of the Woods College from 2018 to 2019. She presently serves as the registration supervisor at Putnam County Hospital in Greencastle, Indiana. She joined them in January 2019 and is there to date.
She and Trent Batson Tied the Knot in Brazil, Indiana, in 2008
Corrie Bird's husband is a fellow Indiana native named Trent Theopolis Batson. Batson is a security specialist and works as a public safety officer at the Rose-Hulman Institute of Technology, a private university specializing in STEM and located in Terre Haute, Indiana. Corrie and Trent met and began dating in Indiana in the mid-2000s. They later tied the knot on the 17th day of May 2008. It is not known whether Corrie's father attended the ceremony but it was nevertheless beautiful.
The couple exchanged their vows at the White Chapel before holding a reception at the Rose Hulman dining hall. Corrie wore a white sleeveless gown while her groom looked dashing in a suit. Corrie Bird and her husband have been married for more than a decade now and their union keeps on waxing strong. The couple has two children namely a daughter Violet Marie who was born on the 18th of June 2012 and a son named Sebastien Grey who was born on the 20th of April 2017. Trent also has two children from a former marriage named Samantha and Christian. Corrie previously ran a blog post detailing her family's lives but she stooped posting in 2010.
Corrie Bird Has at Least Three Siblings, Including Mandy Who is a Singer
Corrie Bird is not the only daughter of Larry Bird as she has multiple half-siblings. On her mother's side, she has a beloved half-sister named Mandy. Mandy is a talented singer and has performed at places such as the Lincoln Centre. She also sang at Corrie's wedding ceremony in 2008. Corrie is quite close to Mandy and organized her bridal shower during her wedding in 2010. On her father's side, Corrie Bird has two half-siblings namely Conner and Mariah. The two were adopted by Larry Bird and his wife, Dinah, as infants but they are all grown up now.
Mariah holds a college degree and works as an events manager. Conner equally has a college degree but has made the news for the wrong reasons in the past. He has been busted for underage drinking. He has also been charged with battery and criminal recklessness in 2013 though he escaped the charges. Corrie Bird previously hung out with her two paternal half-siblings at the invitation of her stepmother but it is doubtful if they maintain any relationship presently.