Mattress Mack's net worth is $310 million as of 2023. Mattress Mack, whose real name is Jim McIngvale, is a very popular and successful American businessman who made most of his money as the owner and operator of Gallery Furniture, a popular Houston-based furniture chain. He is also a bit-time gambler who makes a lot of money from sports betting, and is also into real estate. All of these ventures have combined to make him a wealthy man.
How Mattress Mack Accrued His Net Worth Of $310 Million
Mattress Mack has made his money in a number of ways. While his furniture chain company, Gallery Furniture, happens to be his biggest source of income, the businessman has also made money through other means. Let's take a look at how Mattress Mack built his net worth up to an impressive $310 million as of 2023.
Mattress Mack's Gallery Furniture Is His Biggest Money Spinner
As we have already explained, Mattress Mack's biggest money spinner is his furniture company called Gallery Furniture. But how did he build Gallery Furniture to such enviable heights? Well, born in Starkville, Mississippi in 1951, Mattress Mack was raised in a family where entrepreneurship and hard work were deeply ingrained.
His father, George McIngvale, was a business owner, imparting valuable lessons on commerce and determination which Mattress Mack learned early. Also, his mother, Angela McIngvale, played a vital role as a dedicated stay-at-home mother, providing a nurturing environment that instilled a strong work ethic in Mack from an early age. His journey into the world of business began with a stint at a convenience store after his college years. However, it was not a smooth path, as he eventually found himself sacked and without a job.
But, instead of viewing this as a setback, he perceived it as an opportunity for self-reinvention. This drive to bounce back from adversity set the tone for his future success. His turning point arrived when he secured a position at a furniture store in Dallas, Texas. It was there that he gained invaluable experience and knowledge about the inner workings of the furniture industry. Over time, he developed a profound passion for the business, seeing it as more than just a way to make a living.
In 1981, Mattress Mack, who was now married to his wife, Linda, embarked on a courageous relocation to Houston, Texas, with just $5,000 in life savings. His dream was to establish a furniture store, and he and his wife chose an unconventional location: an abandoned model home park located near a freeway. To protect their inventory from potential theft, they made the drastic decision to live on-site for several weeks. They worked tirelessly, often into the late hours of the night, to assemble and display the furniture in their store.
Gallery Furniture saw tremendous success in its first year of operation. This was largely due to the waves of Americans relocating to Houston, attracted by the booming automotive, oil, and steel industries. These newcomers were in need of furnishings for their new homes, and Gallery Furniture was there to meet their demands. However, the path to success was not without its challenges. By 1983, Gallery Furniture experienced a significant decline in sales. This necessitated a reevaluation of the advertising strategy.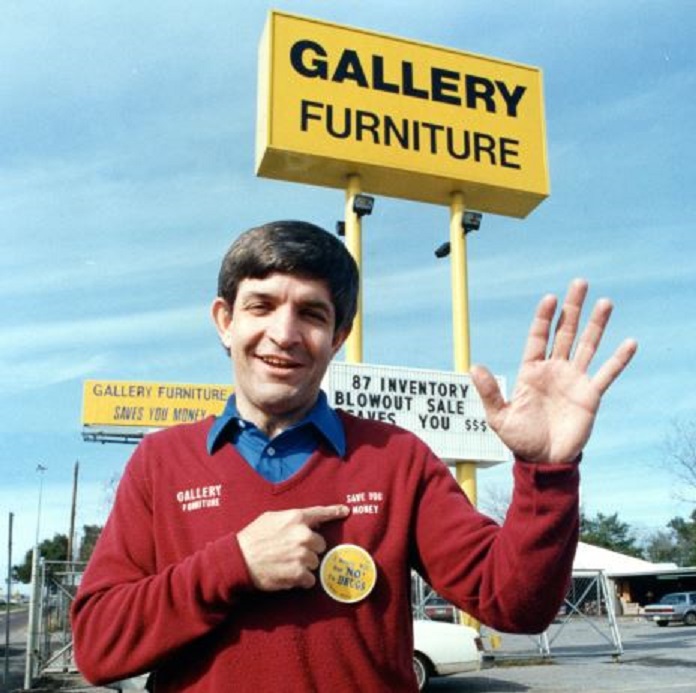 He Became Known As 'Mattress Mack' While Promoting His Business 
Initially, Mattress Mack, while trying to advertise his business, had relied on low-cost methods, such as posting signs on telephone poles and distributing fliers door-to-door. However, faced with adversity, he made a bold decision to invest his last $10,000 in a television commercial that would air on two Houston stations. Dissatisfied with the initial commercial's results, Mack also took matters into his own hands. He stepped in front of the camera, delivering an impassioned and spontaneous sales pitch that resonated with viewers.
His energy and enthusiasm were palpable, and he concluded with the now-iconic declaration, "Gallery Furniture saves you money!" This bold move paid off handsomely. The advertisement became a resounding success, leading to a rapid surge in furniture sales. The catchphrase "save you money" quickly became synonymous with Mattress Mack and his store, etching its place in the hearts of Houstonians who had witnessed his memorable TV presence.
Throughout the early 1980s, he further solidified his image by appearing in numerous commercials, often donning a mattress costume. It was this unique approach to advertising that earned him the affectionate nickname "Mattress Mack," which endures as a symbol of his indomitable spirit and unyielding commitment to his business and customers. During this period, he initiated a shift in his product offerings, moving beyond value-priced furniture to include higher-end items, which in turn attracted a fresh wave of customers.
By 1991, Gallery Furniture had achieved a remarkable $30 million in sales. Just seven years later, that figure skyrocketed to an impressive $100 million. In 2009 Mattress Mack opened his second Gallery Furniture store, a smaller-scale version of the original, situated in Western Houston. However, tragedy struck in late May of 2009 when a Gallery Furniture warehouse was ravaged by fire, an incident that investigators attributed to arson. The store incurred substantial losses, with millions of dollars' worth of new furniture reduced to ashes and damages amounting to $10 million.
Undeterred by these challenges, Mack continued to expand his business empire. By 2015, he unveiled his third Gallery Furniture store, the largest of the three, located in Fort Bend County. This 165,000-square-foot retail space went beyond the conventional, featuring not only an extensive furniture display but also an assortment of captivating elements, including monkeys and birds in cages, as well as puffer fish and sharks in a saltwater aquarium tank. Mattress Mack's intent was to provide customers with a truly unforgettable shopping experience.
What is the Revenue of Mattress Mack's Gallery Furniture?
Gallery Furniture stands as a shining example of extraordinary success among independent furniture retailers in the United States. Over the years, its retail establishments have, at different points in time, set the benchmark for sales per square foot, surpassing even the most esteemed competitors nationwide.
In 2005, the company's financial prowess was widely acknowledged, with reports indicating an impressive annual revenue of $200 million. This staggering figure not only underscored the immense popularity of Gallery Furniture but also its formidable standing in the highly competitive retail furniture landscape.
Fast forward to 2015, and Gallery Furniture continued to thrive. However, an updated report from that year approximated the annual revenue at around $150 million. This figure is slightly lower than the 2005 peak. Today, it is reported that Gallery Furniture is raking in around $100 annually.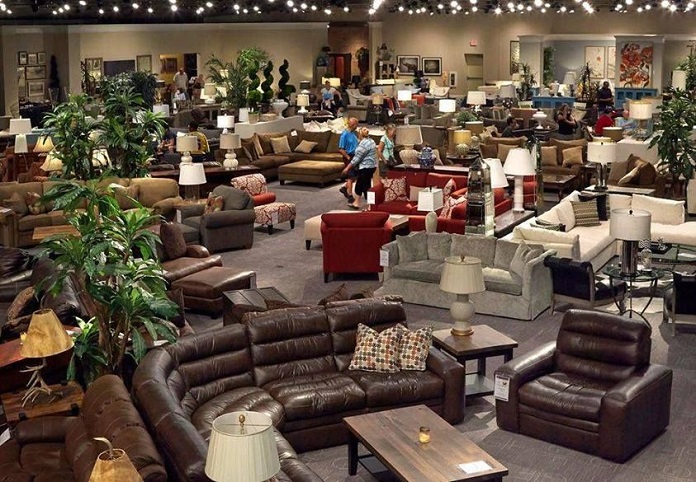 Mattress Mack Has Made Millions From Sports Betting
Beyond his business endeavors and ownership of Gallery Furniture, Mattress Mack has also delved into the world of sports betting. In 2014, his company orchestrated a bold promotion for Super Bowl XLVIII, promising a refund on any purchase exceeding $6,000 should the Seattle Seahawks clinch victory. When the Seahawks emerged triumphant, Mattress Mack faced the daunting task of refunding an estimated $7 million in furniture purchases, honoring his commitment to his customers.
For the record, Mattress Mack is a massive fan of the Houston Astros, and he is well-known for placing very large bets on the team whenever they played in massive games. In 2017, he orchestrated another daring bet, promising customers free mattresses if the Houston Astros managed to beat the Los Angeles Dodgers in the MLB's World Series. When the Astros triumphed, Mack found himself in the position of forfeiting a staggering $10 million worth of mattresses. He candidly admitted that he thrives on these high-stakes wagers, attributing it to his penchant for breaking free from the monotony of stability.
As time rolled on, Mattress Mack continued to engage in million-dollar sports bets. For instance, during the 2019 World Series, Mattress Mack introduced a bold promotion that guaranteed refunds on any mattress-set purchases throughout the season, with a cap of $3,000 per set. Little did he know that this seemingly customer-friendly offer would soon evolve into a considerable financial commitment, amounting to a whopping $20 million when the Houston Astros clinched their spot in the World Series.
To safeguard himself against this substantial liability, Jim embarked on a strategy of placing bets on the Astros' eventual victory. By the time October 29, 2019, rolled around, which was the night of Game 6, Mack had wagered an astounding $13 million across a series of bets. Unfortunately, the Astros' loss in the series meant that Jim had to shoulder the burden of that $13 million loss. But he would eventually recoup the losses.
When the Astros' encounter with the Braves came around in the 2021 World Series, Mattress Mack once again entered the high-stakes world of sports betting. He boldly invested $3.45 million with various bookmakers, all on the premise of the Astros securing victory. The potential payout was nothing short of staggering, a breathtaking $35.6 million. Simultaneously, Jim anticipated that his store refund promotion would incur costs slightly exceeding $20 million, setting the stage for a triumphant outcome if the Astros emerged victorious.
Notably, various bookies extended offers to cash out his bets prior to the World Series commencement, albeit at a reduced valuation. In a display of determination, Jim opted to decline all such offers. Fast forward to 2022, and Mattress Mack found himself once again placing a significant bet on the Houston Astros' victory in the World Series. This bold move would ultimately prove to be an unprecedented triumph. This is because their victory fetched him an unbelievable $75 million in total payouts, which is the highest total in sports betting history.
He is the Owner of Several Lavish Properties and Cars
In addition to his entrepreneurial endeavors, Mattress Mack has carved a notable presence in the world of real estate. His ventures in this arena span a diverse range of properties. Our findings show that one of the crown jewels in his real estate portfolio is a sprawling mansion located in the heart of Houston, serving as a testament to his affinity for opulent living. But, beyond the bounds of Houston, Mattress Mack's real estate interests extend to other locales.
Notably, he boasts properties in his hometown of Starkville, Mississippi, as well as in Dallas and Los Angeles, among several other select destinations. This widespread real estate portfolio reflects both his diversification strategy and keen acumen in the realm of property investments. What sets Mattress Mack apart in the world of real estate is his penchant for leveraging these investments for substantial returns. It's a practice that's become something of a signature move for him.
He has been known to divest himself of properties and seize opportunities to acquire new ones, all with an eye for maximizing profits in the process. This knack for astute property transactions showcases his entrepreneurial prowess extending well beyond his furniture empire. In 1988, Mattress Mack and his family moved to an opulent 6,840-square-foot mansion in the prestigious Northgate Forest neighborhood, a private residential golf community in northern Houston.
The residence boasted seven bedrooms, Swarovski crystal chandeliers, and luxurious amenities such as an Olympic-sized pool and spa. In 2008, Mack and his family parted with the residence, selling it for $815,000. This is one of the ways Mack makes money in real estate.
Mattress Mack also loved cars. He has curated an impressive collection of luxury vehicles that mirror his refined tastes. Among the gems in his collection, you'll find prestigious brands like Rolls Royce, Bentley, Jaguar, and Ferrari, each a testament to his appreciation for the finer things in life.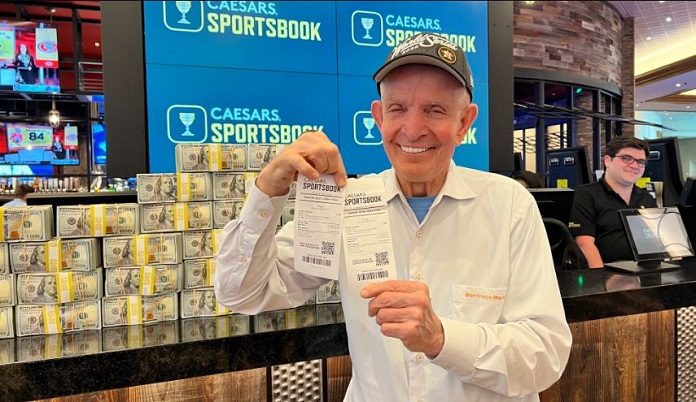 He Is An Author
Mattress Mack is also an author. After achieving huge success as a businessman, he decided to share with the world how he was able to build his furniture empire. To share the insights he had gained from building a multi-million business empire, Mattress Mack co-authored a book with Thomas Duening and John Ivancevich titled "Always Think Big," which was published in 2002.
The book sold out hundreds of thousands of copies across the USA and beyond. Mack is now a best-selling author for his feat. His impressive book sales have also fetched him quite a lot of money over the years.
He Is An Executive Producer
Apart from his business empire and betting, Mattress Mack also delved into Hollywood. In 1992, Mack and his wife assumed the role of executive producer for the 1992 film Sidekicks, featuring the notable Chuck Norris and Jonathan Brandis. This collaboration also led to Chuck Norris making appearances in several Gallery Furniture commercials, further solidifying Mack's status as a local icon.
It is not clear how much money he made by producing the movie Sidekicks. However, we know that the film grossed about $17.18 million, and his cut would have been fairly large from that amount.
Mattress Mack Is A Philanthropist Who Loves To Give Back
Mattress Mack does not just love making money; he also loves giving back to society. In spite of his numerous accomplishments, Mattress Mack remains a paragon of humility and modesty, celebrated for his philanthropic endeavors and his unwavering commitment to helping those facing challenging circumstances.
In August 2017, when the destructive Hurricane Harvey swept through Texas and Louisiana, Mack exhibited his remarkable generosity by offering his Gallery Furniture stores as makeshift shelters for those who had been severely affected by the natural disaster. The sanctuaries he provided offered refuge and comfort to countless individuals in their hour of need.
Also, when the destructive tropical storm Imelda hit Houston in 2019, Mack once again opened the doors of his Gallery Furniture stores to serve as shelters for evacuees. In addition to this, he initiated a fundraiser that raised an impressive $106,000 to assist those who had been adversely impacted by the flooding.
Apart from this, in early 2020, as the world grappled with the COVID-19 pandemic and mask shortages became a pressing concern, Mattress Mack took it upon himself to distribute thousands of free masks to the people of Houston. This selfless act demonstrated his genuine concern for the health and well-being of the community he holds dear.
Notably, during the harrowing 2022 Texas Power Crisis, Mack once again transformed his stores into sanctuaries, providing shelter and comfort to those in dire need. His readiness to step in during such emergencies has earned him the enduring admiration of the community. But his generosity extends well beyond these significant events. Mattress Mack has consistently provided free meals and essential items during times of crisis.