Joelle Anoa'i is a celebrity child born to famous wrestling superstar Leati Joseph 'Joe' Anoa'i, who is more recognizable as Roman Reigns, and fitness specialist Galina Becker. She is fondly referred to as "JoJo" by her family and close relatives. Her claim to fame comes primarily from the celebrity status of her parents.
She was thrust into the limelight when she made a public appearance with her father, Reigns, in 2014. The appearance aimed to inspire other parents to spend time with their children. The circumstances surrounding her birth also make her a pretty interesting study subject.
Joelle Anoa'i's Profile Summary
Full Name: Joelle Anoa'i
Nickname: JoJo
Gender: Female
Date of Birth: December 14, 2008
Place of Birth: Tampa, Florida, USA
Age: 13 years old
Ethnicity: Samoan-Italian
Nationality: American
Zodiac Sign: Sagittarius
Parents: Leati Joseph 'Joe' Anoa'i (Roman Reigns) and Galina Becker
Siblings: 4
Famous for: Being the first child of WWE superstar Roman Reigns.
The 13-Year-Old Joelle Anoa'i Has Both Samoan and Italian Roots
Joelle "JoJo" Anoa'i was born on December 14, 2008, in Tampa, Florida, USA. She has a Samoan-Italian heritage. Her father is the ex-American football player and popular 2015 WWE star, Roman Reigns. Her mother is Galina Becker, who was involved in Field and Track Events at college and is a fitness expert at the moment. Her extended family members include twin uncles.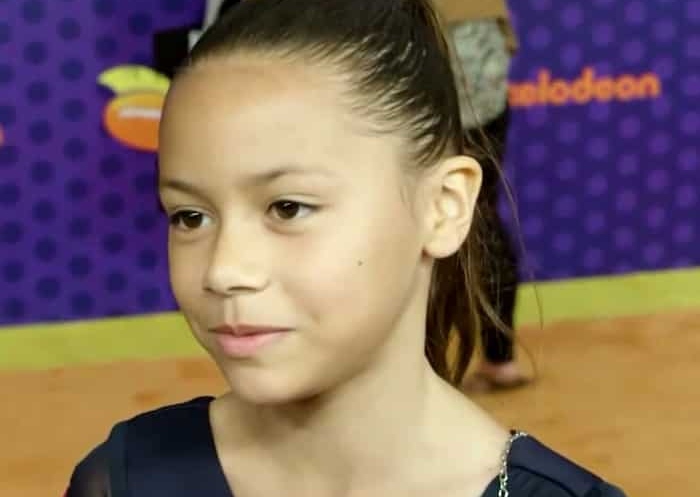 While maintaining her unique physical features, including a dark skin texture and light brown hair, Joelle Anoa'i also possesses certain parental physical traits like her mother's black eyes and her father's Samoan appearance.
Though her parents were unmarried at the time of her birth, her birth helped solidify the bond between the couple, and they eventually tied the knot six years after her birth in December 2014. Joelle Anoa'i childhood wasn't always smooth sailing as she experienced firsthand her father's arduous but ultimately successful rise to fame and career glory.
Joelle's Parents, Roman Reigns and Galina Becker, Are Both Athletes
In a society where there are a lot of irresponsible parents who prioritize their careers over the welfare and well-being of their children, JoJo has the distinct privilege of having two living and active parents in her life. Both of them have always put her interests above theirs.
As previously mentioned, Joelle is the firstborn child of Leati Joseph "Joe" Anoa'i, better known by his professional stage name, Roman Reigns, and former track/field athlete and fitness model and expert Galina Becker. He is part of the Anoaʻi wrestling family, including his father Sika Anoaʻi, brother Rosey, and cousins Jimmy Uso, Jey Uso, Yokozuna, Rikishi, Umaga, and The Tonga Kid.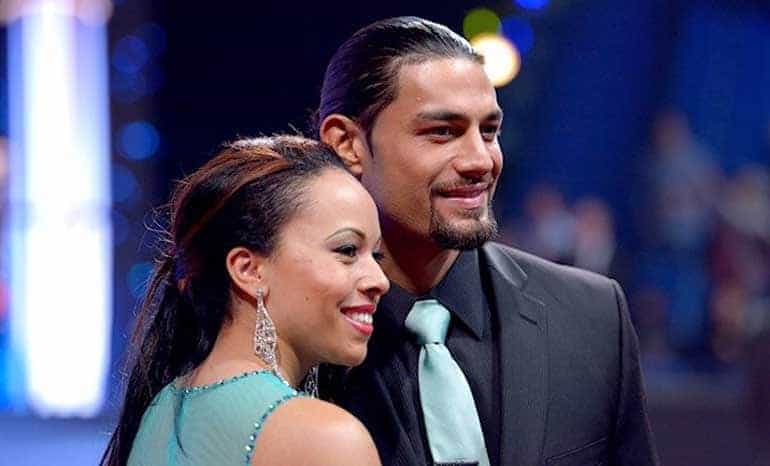 Joelle's father has won the WWE Championship 3 times, including WWE United States Champion and WWE Tag Team Champion. He has further won the 2014 Superstar of the Year Award, 2015 Royal Rumble, and countless other achievements.
They Met in College And The Attraction Was Instant
The couple met at the Georgia Institute of Technology, where Reigns was a management major and a part of the school football program as a football player. Galina, on her part, was also a management major and a member of the school's track and field event program. The attraction was instant, and they began dating. They were solely focused on just having fun, enjoying each other's company without a care in the world, and worrying about no one else but each other.
The birth of Joelle Anoa'i in December 2008 solidified their relationship even as an unmarried couple, and they remained devoted to each other despite the many challenges that came with looking after little JoJo. They announced their engagement on February 26, 2012, and eventually had their wedding ceremony in December 2014, six years after the birth of Joelle.
The wedding was hosted on a private island belonging to The Walt Disney Company in the Bahamas. The wedding theme was 'A Whole New World' from the Aladdin movie.
Joelle's Parents Struggled To Provide For Her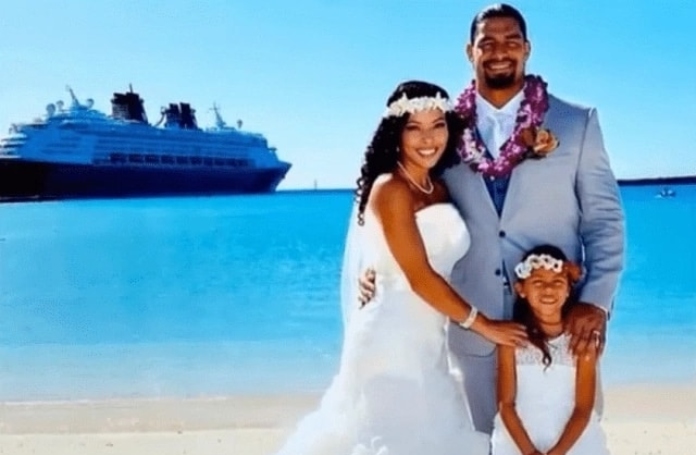 The economic situation of the Anoa'i family certainly looks stable and flourishing today because of the many successes that have followed Reigns' WWE career. However, life hasn't always been that rosy, and they faced a lot of financial challenges after the birth of Joelle Anoa'i.
Joe, as he was known in school, had already excelled as a football player in school with a lot of notable accomplishments, including being named in the first team of the All Atlantic Conference (ACC) in 2006. However, his contract with the Minnesota Vikings was canceled in May 2007 when he was diagnosed with leukemia.
2008 saw the birth of Joelle, shortly after Reigns' release by Canadian Football outfit Edmonton Eskimos, and at a time when both parents were still finding their footing in the world. The birth of JoJo understandably came with financial challenges neither of her parents was adequately prepared for, and they struggled to make it day by day.
Reigns tried many things to fend for his young family before eventually making his WWE debut on August 19, 2020. Several successful outings later, the grueling past has been forgotten.
Even Though Joelle Anoa'i Became A Public Figure In 2014, She Spends Her Time With Family
Details of her education have been kept private and away from public scrutiny by her father who claims he would not want his JoJo to be unnecessarily harassed by the media until she is old enough to make those decisions.
Her first appearance to the public was a Public Service Announcement (PSA) with her father, Reigns, as part of a series of ad campaigns featuring Fathers and their daughters. The ad was sponsored by the Department of Health and Human Services in 2014, and it encouraged fathers to spend quality time with their daughters. She has also featured regularly in comments or posts on her father's social media handles.
The 13-year-old is just focused on having a normal childhood and spending time with family. She has not expressed any particular interest in having a life in the spotlight.
She Has A Very Close Relationship With Her Father
Father and daughter share a special bond. Joelle Anoa'i accompanies her father to most of his WWE wrestling bouts. The level of camaraderie between father and daughter is such that he dedicated his first WWE championship win in 2015 to her. Coincidentally, the victory took place on Joelle's birthday.
Reigns has previously stated that the birth of his daughter brought good fortune to his life and that he finds that time spent with her is usually therapeutic. The bond they share stirred up the protective instinct in Reigns in 2015 when WWE used a picture of Reigns during a Tea Party with his daughter as content to promote the 2015 Royal Rumble.
Joelle Anoa'i Has Four Siblings
Joelle Anoa'i is not the only child of her parent, as she has four siblings. In 2016, her family welcomed their first set of twin sons and then another set of twins in 2020. Details of their lives and upbringing have remained private, with the family unwilling to expose their identities to the media and public.
Joelle's stint in the limelight has exposed her to many social connections with her father's coworkers and relatives. Dwayne' The Rock' Johnson is quite fond of her as she reminds him of his daughter. Joelle Anoa'i continues to be a source of joy to her family and anyone who comes in contact with her.