Given that she is the wife of a notable Hollywood producer, who has a hugely successful TV show dedicated to his personal and family life, one would expect Sarah Goldberg to be up and about in the spotlight, but this is not so. The licensed therapist prefers to leave the trappings of showbiz to her husband while living a regular life. Such preferences mean that it is pretty challenging to get a look into who Sarah Goldberg really is, and it is further complicated because she is often confused with a famous actress who bears the same name as hers. Nevertheless, we have gathered some interesting details about Adam F. Goldberg's wife below.

Profile Summary of Sarah Goldberg
Full name: Sarah Hennelly Goldberg
Date of birth: 1970s
Nationality: American
Ethnicity: Caucasian
Father: N/A
Mother: N/A
Husband: Adam F. Goldberg
Occupation: Licensed Marriage and Family Therapist
Sarah Goldberg is a Licensed Marriage and Family Therapist in Los Angeles
Not many details exist about Sarah Goldberg's life as a child. Her date of birth is not readily available, and the same goes for her family background. It is, however, known that her maiden name is Hennelly. It is also known that she loved the arts as a teen, given that this was how she met her future husband, Adam F. Goldberg, in the first place. As it is a well-known fact, Adam would pursue his love for drama and movies, making it to New York University, where he obtained degrees in film and dramatic writing. He is now a famous TV producer and writer in Hollywood.
On her part, Sarah Goldberg took a completely different route and is now a licensed marriage and family therapist (LMFT) engaged in private practice in Los Angeles. She is a graduate of Antioch University Los Angeles and the California Institute of the Arts and has over ten years of experience in her field. Goldberg's therapeutic approach is to provide support and practical feedback to help clients effectively address personal challenges. She integrates complementary methodologies and techniques to offer a highly personalized approach tailored to each client. Her expertise includes anxiety issues, depression, creativity blocks, addictions, eating disorders, and love addiction. She has regularly worked with artists, teens, and creatives like her husband.
She and Adam F. Goldberg Met in a Theatre Program as Teenagers and Tied the Knot Decades Later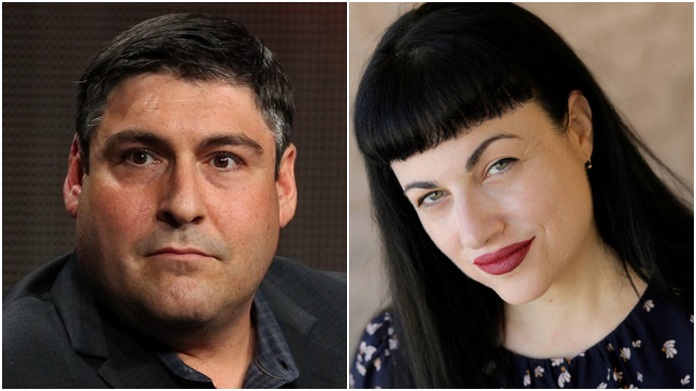 Sarah Goldberg may be an LMFT, but she is quite enthusiastic about the arts, and this was how she met her husband, Adam F. Goldberg. As the story goes, the duo was still in their teenage years (Adam was about 16 years old) when they met in a theatre program in 1992. They became very good friends, and many years down the line, this friendship turned romantic. Sarah helped Adam through the years of hard work and having his scripts rejected until he eventually scored his breakthrough and became a highly sought-after producer and scriptwriter in Hollywood.
He returned the favor and encouraged her throughout the grueling years of studying to achieve her goal of becoming an LMFT. Theirs was a truly mutually beneficial relationship, and none could be accused of taking advantage of the other. They eventually wound up tying the knot sometime in the 2000s. Sarah Goldberg and Adam Goldberg have been married for about a decade now, and their union keeps on going strong. They don't have any kids but are genuinely fulfilled in each other and are reaping all the hard work they put in years back. Adam is now a well-known producer in Hollywood, thanks to shows such as The Goldbergs and Schooled. His wife has also made her mark as an LMFT and has good reviews from past clients.
Sarah Goldberg is Often Confused with Canadian Actress, Sarah Goldberg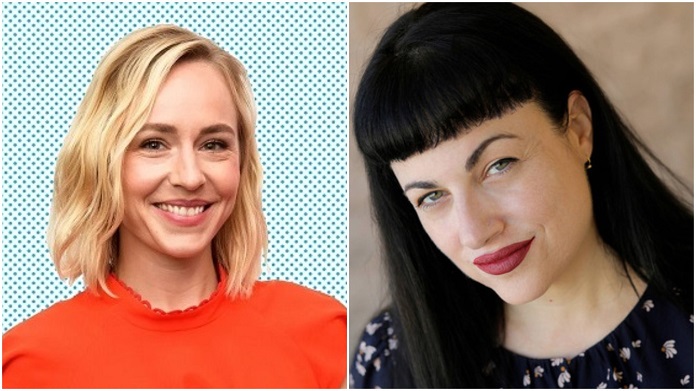 Sharing names with a famous personality can be suitable for bragging rights. Still, it can also lead to problematic assumptions, as with Sarah Goldberg and her husband, Adam F. Goldberg. People often make the mistake of assuming that the renowned TV producer is married to Canadian actress Sarah Goldberg, but this is not so. For instance, Sarah is a native of British Vancouver, Canada, while Adam's wife hails from America. She was also likely born in the 70s, making her a few years older than the actress who was born in 1985.
Another significant difference between both ladies is their occupation. While Adam Goldberg's wife is an LMFT, Sarah is a famous actress. She has scored parts in several movies, including A Bunch of Amateurs, The Dark Knight Rises, Gambit, Crown Heights, The Hummingbird Project, The Report, and The Night House. She also received a Primetime Emmy nomination for outstanding supporting actress in a comedy series thanks to her role as an aspiring actress, Sally Reed, on the HBO dark comedy, Barry. Adam F. Goldberg's wife is a brunette while the actress is a blonde. One common trait that both ladies do share is that they have Jewish heritage.
Her Husband, Adam F. Goldberg, is Regularly Mistaken For Actor Adam C. Goldberg
Sarah Goldberg is not the only one in her family that has been confused with another person due to common surnames. Her husband has also been at the receiving end because he bears a common name with actor Adam Charles Goldberg. There is, however, a lot of things that can be used to tell both men apart. Unlike Adam F., who is a native of Philadelphia, Pennsylvania, Adam C. hails from Santa Monica, California. He was born in 1970, which makes him about six years older than Adam F. While Adam F. is a producer and screenwriter, Adam C. is more at home in front of the cameras and has featured in films such as Dazed and Confused, Zodiac, A Beautiful Mind, Saving Private Ryan, The Hebrew Hammer, and 2 Days in Paris. He is also synonymous with TV shows such as The Equalizer and Fargo.
Both men can also be told apart by their physical features (Adam C. is taller and leaner than Adam F.), but despite all this, fans have been mixing them up for years, and this has even led them to feud. For instance, while launching his new TV show in 2015, Adam C. tweeted a message telling fans of Adam F's hit show, The Goldbergs, that they were moving to a new network and urging them to tune in. Adam F. didn't find this funny and tweeted that Adam C's new show must be thirty minutes of the latter whining about him. The two men exchanged some other barbs, with Adam C. finally admitting that the whole thing was absurd.