Gilbert Nassib is an American financial advisor who is popular as the father of Carl Nassib, the NFL player who made history by coming out as gay in the league in 2021.
Carl Nassib's father also played football at the college level but never made it to the pros. He, however, supported his son's love for the sport at an early age. He also coached him as well as his other children, and they eventually made it to the big leagues.
The Nassib name has become a prominent one in American football, and Gilbert played a great part in this. Despite this, he prefers to stay out of the spotlight and quietly supports his children through the good times and the tough times.
Gilbert Nassib's Bio
AGE: 65 years old
BIRTHDAY: 31st of May 1958
BIRTHPLACE: Newtown Square, Pennsylvania, United States
BIRTH SIGN: Gemini
ETHNICITY: Armenia
FATHER: Armen Paul Nassib
MOTHER: N/A
SIBLINGS: N/A
Gilbert Nassib's Ethnicity and Nationality
Gilbert Nassib was born on the 31st of May 1958 in Newtown Square, Pennsylvania. He has American nationality and Armenian ethnicity. Though some sources postulate that Gilbert Nassib has Lebanese or middle eastern ancestry, investigations show that he is likely the descendant of Armen Bghos Nasseb, an Armenian man who relocated to Istanbul, Turkey, in 1908.
It, therefore, means that Gilbert Nassib is of Armenian ethnicity. Gilbert Nassib spent his formative years in Newtown Square, Pennsylvania, and completed his high school diploma at the local high school. His father's name is Armen Paul Nassib, but his mother's name is unavailable. The identity of his siblings is also not available.
Carl Nassib! Son of Gilbert Nassib, grandson of Armen Paul Nassib of New York…. and here is where I need help.

Is Armen Paul Nassib the son of Armen Boghos Nasseb/Nassib. If so, this is the great grandson of an Armenian man who claimed Istanbul as his home in 1908. https://t.co/BJgvaJGPuz

— Edward Curtis (@EdwardECurtisIV) June 21, 2021
He Played College Football During his Days at the University of Delaware
Gilbert Nassib was never an NFL player, but he did play college football during his days at the University of Delaware. Nassib grew up playing football as a young chap in Pennsylvania and played during his middle and high school days. He was a standout tight-end during high school and eventually made it to the team rooster when he enrolled at the University of Delaware.
Gilbert Nassib was a member of the University of Delaware's football team from 1977 to 1979. He achieved several important feats with them. He helped them to win the 1979 NCAA Division II Championship by defeating the Youngstown State Penguins, 38 to 21.
We need YOU to bring the HENergy all season long. Help us pack the Tub and get your tickets now!

🎟️➡️ https://t.co/1EJcsKBJCJ #BleedBlue302 | #BlueHens | #BuckleUp pic.twitter.com/4gQuI0OM5V

— Delaware Football (@DelawareFB) August 1, 2022
He is now a Financial Advisor and Serves as the Vice Present of Trident Risk Advisors LLC
While doing wonderful exploits in the field of play, Gilbert Nassib did not forget his studies. He completed a bachelor of science degree in business administration and graduated from the university in 1980. Upon graduating, Gilbert Nassib probably harbored plans of playing in the NFL. When that did not pan out, he used his degree to land a regular job in the 80s.
It has been three decades since then, and Gilbert Nassib has built up a reputation as an experienced insurance broker and risk management consultant. He worked as a group representative for Guardian Life Insurance Company from 1989 to 1996. He later became the vice president of business development for Americhoice Corporation from 1996 to 1998.
From 1998 to 2003, Gilbert Nassib served as the president of the International Physicians Group. He then served as a healthcare consultant for Carey Consulting Group from 2003 to 2015. Gilbert Nassib is now the vice president of Trident Risk Advisors LLC. This is a full-service brokerage firm that provides special and exceptional services to different companies.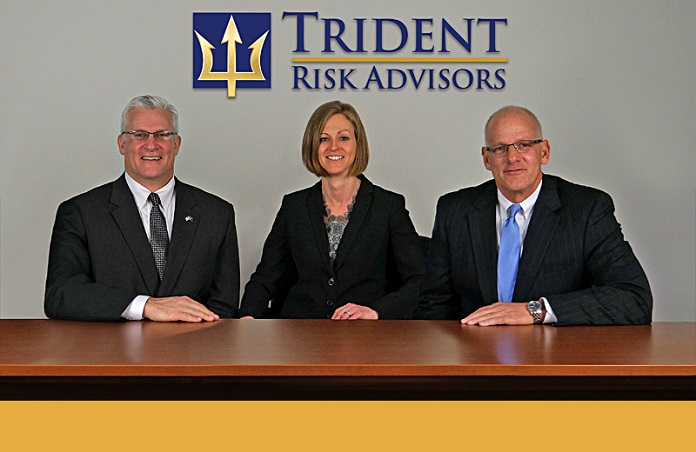 Gilbert Nassib is Married to Mary Fischer Nassib, an Author and Philanthropic Coach
Gilbert Nassib is married to Mary Fischer Nassib, an author and philanthropic coach. Mary is a graduate of Villanova University and studied economics. She has experience in the financial services and philanthropic sector and has written books in that regard.
She is also the co-founder of Sow Good Now, a non-profit that provides an avenue for high school and college athletes to share their time and talent with diverse youths in the community.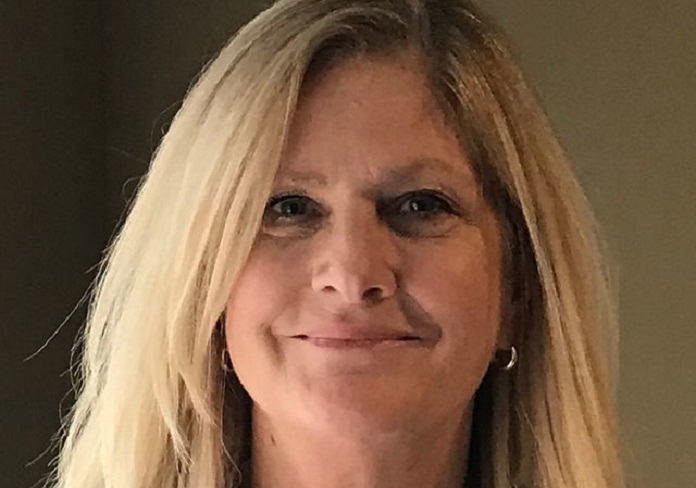 They Have Five Children Together, including Carl Nassib, the First Openly Gay Player in the NFL
Gilbert Nassib and Mary Fischer Nassib got married sometime in the late 80s. They remain together to date and have five children to date. Amongst them is their son, Carl Nassib, the first openly gay NFL player ever. Carl Nassib was born in 1994 and fell in love with football at an early age. He started playing as a young chap, and Nassib encouraged him. He coached him and took him along to different games.
All this spurred the young boy to continue playing, and he lettered in football during his days at the Malvern preparatory school. He also played as a defensive end at Pennsylvania State University and won multiple awards. They include the defensive player of the year in the Big Ten for 2015 and the Lombardi Award for best college lineman or linebacker.
Carl Nassib was drafted into the NFL by the Cleveland Browns in 2016, and this made Gilbert Nassib quite proud. He had remained proud and supportive of his son, including when his son made history as the first player to come out as gay in 2021. Though Nassib never publicly talked about his son's revelation, his son has revealed that it was the love and support of his family and friends that gave him the courage to come out.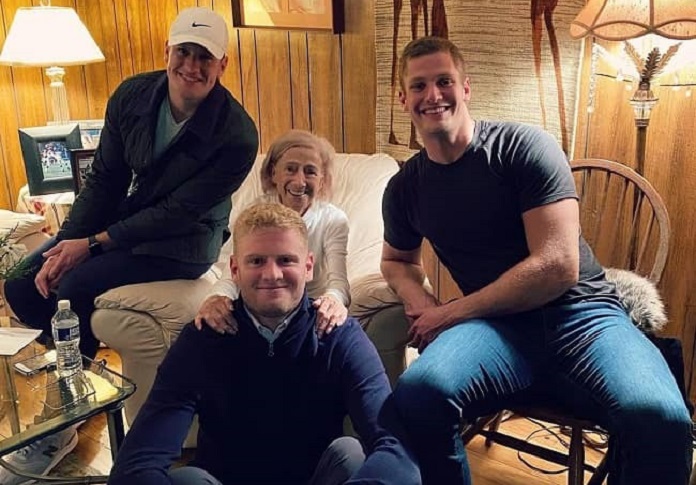 Gilbert Nassib is also the Father of Former NFL Player Ryan Nassib
Gilbert Nassib has four other children besides Carl. They are Ryan Nassib, John Nassib, Carey Anne Nassib, and Paige Marie Nassib. All of Gilbert Nassib's children are athletes. The eldest, Ryan Nassib, was born on the 10th of March, 1990. He played college football at Syracuse University and was drafted into the NFL in 2013. He is a quarterback and played for teams such as the New York Giants, New Orleans Saints, and Jacksonville Jaguars.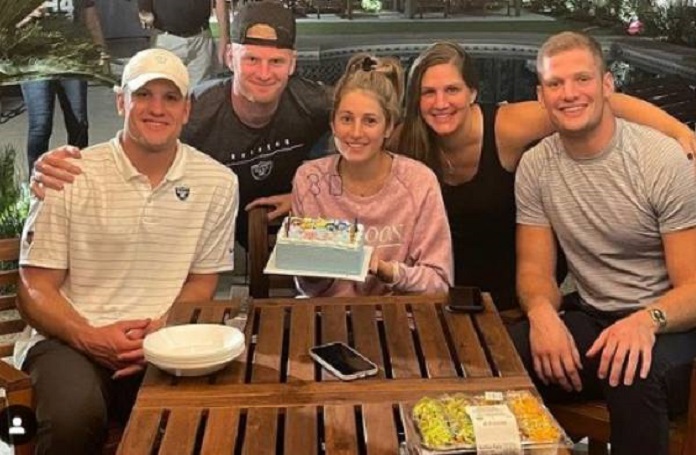 Another of Gilbert Nassib's children that played football is his son, John Nassib. John Nassib was born on the 10th of December 1995. He played as a defensive end and a tight end at Malvern Prep School. He later made it to the University of Delaware in 2013 and spent four years there as a defensive linesman.
He recorded 44 tackles, out of which 18 were solo. John did not make it to the NFL like his elder brothers. He completed a bachelor's of science degree in finance and is now a regional marketing director at the Lincoln Financial Group, Virginia.
The only of Carl Nassib's children that did not play football are his two daughters, Carey Anne Nassib and Paige Marie Nassib. They, however, followed in their mom's footsteps and played volleyball during their high school days at Villa Maria High School.