The LGBT community in recent years has seen its global influence on the rise, and this is mainly due to the number of influential people who have identified with the community. One of such people is Dr Lynette Nusbacher, an acclaimed national security strategist, historian, and author whom The Independent named in their list of 100 Most Influential People in the United Kingdom. Nusbacher had already made a name in the 90s for her published works in war studies. However, the spotlight shone further on her when in 2007, she decided to become transgender. A highly qualified strategy researcher, Nusbacher has appeared on several TV shows to share her expert analysis; some of such shows include Time Commanders, Abandoned Engineering, Conspiracy, etc.

Profile Summary of Dr Lynette Nusbacher
Full name: Dr Lynette Nusbacher
Former Name: Aryeh Nusbacher
Date of birth: December 17, 1966
Age: 54 Years Old
Place of birth: New York City, New York, United States
Residence: Guildford, Surrey, England
Nationality: American
Ethnicity: Caucasian
Gender: Female
Zodiac Sign: Sagittarius
Religion: Jewish
Alma mater: University of Toronto; Royal Military College of Canada, Cranfield University; University of Oxford
Height: 5 feet 6 inches (168 cm)
Weight: 132 pounds (60 kg)
Eye Colour: Dark brown
Hair Colour: Brown
Marital Status: Divorced (Melanie Bright 1998 – 2010)
Children: 2
Nusbacher Was Born To Jewish Parents in 1966
Lynette Nusbacher was born in New York on December 17, 1966, as one of the twin boys to Jewish parents Waynes and Kelly Maines. Upon birth, her Jewish parents originally named her Aryeh Judah Schoen Nusbacher. Her twin brother is named Jonas, and unlike her, he has stayed away from the media as not even his identity is public knowledge.
Nusbacher did not have a gender identity crisis as a young man as she was very masculine, developing an interest in the military and all things related to it. She was an ace student in high school, after which she proceeded to attend the University of Toronto, where she earned a Bachelor of Arts degree in History and Economics in 1988, at the young age of 22.
Lynette Nusbacher then attended Canada's Royal Military College, where she graduated with a Master of Arts degree in War Studies in 1996. That same year, she enrolled at the prestigious University of Oxford, from where she graduated in 2001 with a Doctor of Philosophy in History. That was not enough to quench her love for knowledge as she would then attend the National School of Government and then Cranfield University's Cranfield School of Management.
Dr Lynette Nusbacher Is A Military Affairs Expert and Historian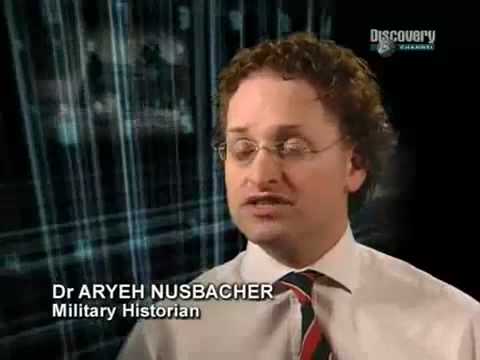 Dr Lynette Nusbacher began her career in 1988, the same year she graduated from the University of Toronto. Her first job was at the institute as an administrator. In her role, she sought to inspire students to learn outside formal structures. She served in that capacity for six years, leaving in 1994. Her next job was as a logistics and staff officer at the Canadian Armed Forces. In her almost eight years there, she led financial planning and audit for an infantry battalion and served as a division staff officer.
Next up was the British army, which she joined in 1999. There, she had her first lecturing job as the Senior Lecturer in War Studies at the Royal Military Academy Sandhurst. She would go on to lecture at the institution for the next 14 years. During this time, she taught two members of the royal family – Prince Harry and Prince William. Also, during her period as a lecturer, Nusbacher worked as a reserve officer, serving in a full-time and part-time capacity in the UK and overseas in countries, including Germany, Oman, and Kosovo.
Working part-time for the British Amry gave Dr Lynette Nusbacher the time to involve herself in other interests. For six years, between 2006 to 2012, Nusbacher was a visiting lecturer at the University of Reading and taught a seminar on strategy to post-graduate students. Nusbacher was the Principal and Senior Consultant in War Studies for a year, specializing in operational research at LMC Consultants from 2006 to 2007. He worked for Cabinet Office for a little over three years. His first role was as a Senior Intelligence Advisor and Devil's Advocate, where he worked to ensure a clean system for national-level national security assessment.
After about a year and a half in that capacity, he began serving as the Head of the Strategic Horizons Unit. In 2011, Lynette Nusbacher's prominence and influence rose even further when he created Nusbacher Associates. It first began as a blog that enlightens its readers on the future of cyber tech. The company also uses structured techniques, including wargaming, to help clients run strategically aligned businesses. She is also a Devil's Advocate at the firm, fact-checking skeptical views.
Nusbacher has aggregated her knowledge of war strategy and history in several books. She is the author of The Battle of Bannockburn 1314 and War and Conflict. She produces educational TV programs for Discover channel and the BBC and has also written for online publications such as Times of Israel.
She Became A Transgender Woman In 2007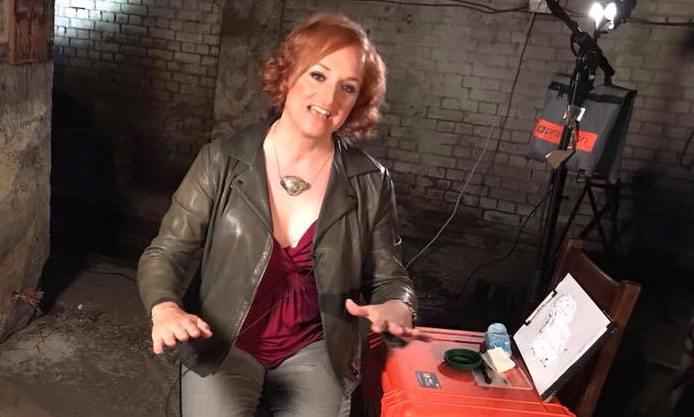 In 2007, Lynette Nusbacher transformed from a man to a woman, which plunged her further into the limelight and raised many questions. Nusbacher's career is in a field that is considered masculine; thus, it came as a surprise to many that a man in that field would have issues with gender identity. Nusbacher has largely remained tight-lipped about her decision to become a trans woman.
When she transformed, she was lecturing at Royal Military Academy Sandhurst. Peter Pearson, who served as the major general at the academy at the time, had instructed that no ridicule of the new lady would be tolerated and that she should be treated with respect. Additionally, students were ordered to refer to her as "Ma'am and not Sir." It seemed to have been smooth sailing as he would lecture at the academy for an additional five years.
Lynette Was Married to Melanie Bright For 12 Years
Before becoming a trans woman, Lynette Nusbacher was married to a lady named Melaine Bright. They got married on June 7, 1998, when she had just joined the British army. At first, Nusbacher's gender change seemed not to have affected her marriage. When the media would ask about how she felt about her husband's decision to become trans, she ignored them and kept mum. However, as years went by, the cracks in their union became visible. The pair were said to have divorced in 2010. Their union produced two children, including a daughter named Abby and a son whose identity is unknown.