Allysa Rose is a 32 year-old American reality television star born on the 16th of May 1991. She is famous for her appearances on the set of Graveyard Carz on Mototrend and has a net worth of $100k.
Allysa started working with her father in his automobile workshop at the age of 10. She joined him to launch the Graveyard Carz reality show and has been appearing as part of the cast to date. The young American lady has been married twice and has recorded one divorce.
Summary of Allysa Rose's Biography
Full Name: Allysa Rose
Gender: Female
Date of Birth: 16th of May 1991
Allysa Rose's Age: 32 years old
Nationality: American
Zodiac Sign: Taurus
Sexual Orientation: Straight
Religion: Christianity
Marital Status: Married
Allysa Rose's Husband: Josh Jose (ex-husband) and Chris Wanke (current husband)
Allysa Rose's Children: Emma Rose, Brooklyn Wanke, and Capri
Allysa Rose's Parents: Mark Worman
Allysa Rose's Net Worth: $100k
Famous For: Reality TV star
Allysa Rose's Instagram: @llysylys
How Old Is Allysa Rose?
Allysa Rose is 32 years old as she was born on the 16th of May 1991. She was born in the United States which is an indication of her American nationality. Allysa's ethnic background has remained undisclosed.
Allysa's father has been identified as Mark Worman. Mark is credited as the creator of the reality TV show called Graveyard Carz which airs on Motortrend (formerly known as Velocity). An auto fan, Mark owns and runs a Springfield, Oregon-based workshop that specializes in the repairs of Mopar Muscle car models, especially those produced during the 1960s and 1970s.
Allysa is the only daughter of Mark Worman and the father and daughter share a great bond. Though she has never revealed any details about her mother, Allysa shared a picture they took together on the 26th of December 2013. In the Instagram post, she was seen wishing her mum a merry Christmas.
What Does Allysa Do for a Living?
Allysa is listed as a dancer and reality television star. The young lady is also highly knowledgeable in the repairs of Vintage cars.
Allysa Rose Fixes Vintage Cars
Growing up, Allysa Rose watched her dad fix cars and by the time she clocked 10, she had already developed a healthy dose of interest in automobiles. Subsequently, she started working in the garage alongside her dad.
Her job responsibilities included renovating scrap parts as well as working out damaged engines from the vintage cars they repaired. It was the work that they did at the workshop that birthed the popular reality TV show, "Graveyard Carz."
She is a TV Star Thanks to Her Role in Graveyard Carz
When Mark Worman came up with the idea of turning the activities in their garage into a reality TV show, Allysa followed her father and debuted on the first season of the show in 2012.
As the only female on the show, Allysa Rose was saddled with the responsibility of head researcher; she went out in search of the rarest Mopar Muscle automobiles and returned to the workshop where they would be repaired to look brand new. Sometimes, she would take on the job of fixing the cars and painting them.
Allysa appears on the show with her dad, Royal Yoakum, Daren Kirkpatrick, and Jose Rose, who later became her first husband. From 2012 to date, the reality series has recorded 15 seasons and is getting ready to air its 16h season. From inception to date, Allysa only missed the show's second and third seasons but has been present in all others.
She is a Professional Dancer
In addition to her reality TV appearances, Allysa Rose is also a skilled dancer. Mark Woman's daughter was barely seven when she began attending dancing lessons. She has proficiency in different dance types, including jazz, ballroom, tap, hip-hop, ballet, and more. Allysa danced till she was 17 and had to give up dancing to go and face her reality TV show role squarely.
She is on Social Media
Rose is gradually building another career on social media. She is most visible on Instagram @llysylys where she has accumulated over 28k followers and still counting. The reality star leverages her handle in sharing stuff about her personal and professional life.
What is Allysa Rose's Net Worth
The latest estimation of Allysa Rose's net worth pegged it at $100k. The reality TV star made a majority of her money from the Graveyard Carz reality series where she reportedly earns $2k per episode.
Allysa Rose's Relationship History
Allysa Rose has been active on the love scene for a long time. She has been married twice, divorced once, and has been in one serious relationship that didn't lead to marriage.
Josh Rose was Allysa Rose's First Husband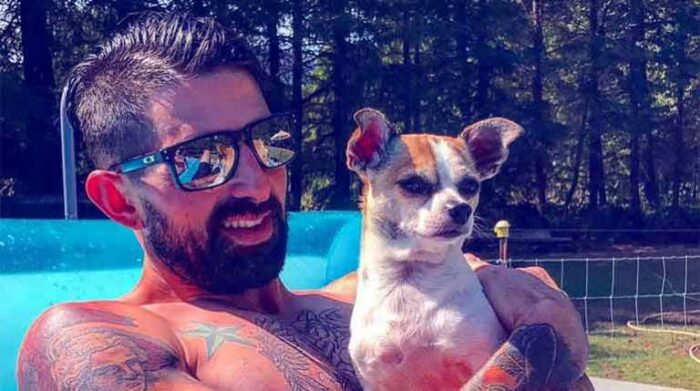 Jose Rose was one of the cast members of the Graveyard Carz reality show and it was speculated that he used to play football in Australia. While the duo were working on the set of the show, they fell in love with each other and went on to tie the knot at the Inner Inn Resort.
However, their relationship lasted only four years before it came crashing down. It was reported that Allysa Rose started getting too close to Chris Wanke which made her husband very jealous. This was cited as the major reason for their split. Following the couple's divorce, Jose was forced to leave the show during its 4th season.
Despite the fact that Allysa has been divorced from Jose a long time ago, she still uses his last name.
She had a Serious Relationship with Anthony Rumbler Johnson
Following the failure of her first marriage, Allysa Rose went on to date former martial arts fighter Anthony Rumbler Johnson. Anthony fought in the Ultimate Fighting Championship as a lightweight fighter. Though they share a daughter, their relationship did not last.
Easy. @Anthony_Rumble https://t.co/IuHTP9KOdF pic.twitter.com/IUXh819PCN

— Chris DiCarlo (@CagedInMMAPod) May 10, 2022
Allysa Rose is Currently Married to Chris Wanke
Many rumored that Chris Wanke and Allysa Rose started dating in the early part of 2013 but this piece of information has not been verified. However, she shared a picture with Chris during that period where she referred to him as family.
Chris, who is a T-mobile retail manager, is an alum of the University of Oregon and attended Lahainaluna High School. The couple tied the connubial knot in June 2013 in Maui, Hawaii. Their wedding ceremony was said to be a colorful affair with family and friends present.
Allysa Rose's Kids
Allysa Rose has three children – all girls. Her first daughter Emma Rose came from her marriage with Jose Rose. Emma was born in 2010, though her exact date of birth is not known.
Next to Emma is Brooklyn Monroe Wanke (b. 2015) who is a product of her relationship with Anthony Johnson. However, she bears the last name of her current husband.
Allysa and Chris gave birth to Capri Wanke in February 2021. The couple's union has endured for one decade and from what is obvious, they appear to be enjoying marital bliss as evidenced by their social media posts.
FAQs
Who is Allysa Rose, the Daughter on Graveyard Carz?
Allysa Rose is the daughter of Mark Worman, the creator of the Graveyard Carz reality show.
What is Allysa Rose's Net Worth?
She has a net worth of $100k majorly earned from her role on the set of Graveyard Carz reality show.
How Old is Allysa Rose?
The reality star is 32; she was born on the 16th of May 1991.
Is Josh Rose Still Married to Allysa Rose?
No Josh Rose and Allysa have long divorced but she still bears his last name.
Who is the Owner of Graveyard Carz?
The owner of the Graveyard Carz reality show is Allysa's father Mark Worman.