Thembi Seete's net worth is estimated at $5 million. She amassed her wealth through music, acting, TV presenting, and other businesses. The entertainer owns a home in Johannesburg and has a million-dollar car collection that includes a Lamborghini Huracan, a Range Rover Sport, and a Rolls-Royce, among others.
Seete is one of the brightest minds working in the entertainment business right now. She first gained notoriety as a part of Boom Shaka, a now-disbanded Kwaito group. After the music group split up, she reinvented herself as a media darling and actor. She has distinguished herself with an impressive mixed career among her contemporaries.
Thembi Seete's Worth: How Rich Is She?
South African actress Thembi Seete has an estimated net worth of $5 million. She built her financial status through several ventures she has embarked on since she debuted in the entertainment world.
The Gomora actress has various sources of income through which she made her jaw-dropping net worth. She may probably have other unknown income streams, but here are the actress's hustles that are known publicly.
Music
Seete began her music career in her teens with the now-defunct Kwaito group Boom Shaka. She joined the group in 1993 at the age of 16. Together with the music crew, she traveled to many cities and also graced international stages while entertaining audiences.
The group rose to immense popularity in the country in 1994 following the release of their debut project titled It's About Time. Boom Shaka disbanded in 2000, and its members went on to launch solo careers.
Thembi released her first debut solo album titled Lollipop in 2001, after which she released two other solo albums titled S'matsatsa and Music Is My Life (2009), a loving contemporary local pop that resonated with thousands of music lovers in the country.
Besides her screen role in the TV series Yizo Yizo, she also sang the project's soundtrack. Seete may not have attained so much greatness in her music career, but she definitely made a fortune from it.
The overall earnings from her music endeavor are not public knowledge.
Acting
Thembi's acting career began after she left Boom Shaka, debuting in the thriller Hijack Stories. Over the years, she has appeared in a good number of local projects such as  the popular SABC1 drama series Yizo Yizo, Gaz'lam (2000 as Lerato), as well as the third episode of the SABC1 drama series, Mtunzini.com
Some of the films she has starred in include The Gift, Kings of Jo'burg, Crossing the Line, and Zone 14. She has also had roles in two of Mzansi's popular TV series, which are Rhythm City and Gomora.
The Soweto-born actress was cast as a guest star at the beginning of Ghosts of the Pasts Season 2. Her role in the SABC1 Soccer Drama Zone 14 remains one of her most prominent works as an actress.
Beauty Line Businesses
Besides acting and music, Thembi Seete runs offline businesses that put extra income in her pocket. She is the CEO of a fast-growing cosmetics line called Azuri Cosmetics.
She launched the brand in 2018 and hopes to open up more walk-in stores in various cities of the country. The actress also owns a beauty salon called Azuri. The beauty and body care bar is situated in Johannesburg.
Endorsement Deals
Thembi Seete was also able to build her impressive net worth through the various endorsement deals she has had with reputable brands in the country.
She is known to have worked for several brands, including Ponds South Africa and Fattis and Monis pasta producers. Her commitment to these companies earned her substantial earnings while it lasted.
TV Gigs
Seete is a top-notch presenter and host who has also established herself as a force to reckon with in the industry. She has graced the screen as the host of several local shows, including the SABC1 dancing show Jika Majika, Clash of the Choirs SA, the South African dating game show Nguwe Na?, as well as the Crown Gospel Music Awards.
She also appeared as one of the judges of the 18th season of Idols SA. She initially appeared in one episode of the show's 17th season. She returned to the show in 2023 as one of the judges as well.
There is no record of her earnings from these endeavors, as she hasn't disclosed them publicly.
A Recap of Thembi Seete's Net Worth Sources
Music
Acting
Businesses
Endorsement Deals
TV gigs
Thembi Seete's Car Collection 
The former Rhythm Star has a million-dollar car collection that includes a Lamborghini Huracan, a Range Rover Sport, a Rolls-Royce, a Mercedes Benz E-Class, and probably other cars she hasn't been seen in. That is why it is difficult to tell the number of cars she owns.
Rolls-Royce
Although it is well known that the Rolls-Royce is a luxury automobile, the specific sum the actress paid for the Rolls-Royce model of her vehicle has not been made public. She has only ever been photographed with the car once, and she hasn't been spotted operating it since.
Obviously, the actress's Rolls Royce is not her favorite vehicle.
Lamborghini Huracan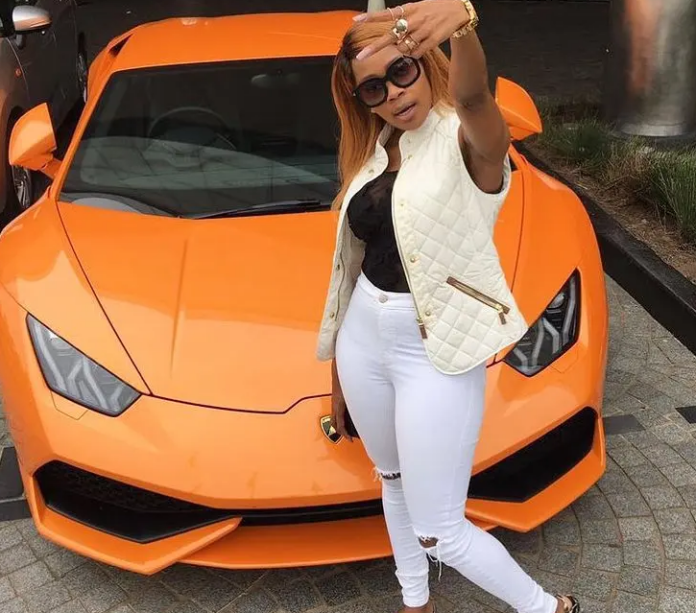 Thembi Seete reportedly received a limited edition Lamborghini Huracan as a gift from her wealthy baby daddy Collen Mashawana. The exotic car is worth an estimated R5.7 million on the market. The actress rarely appears in her Lamborghini, so she doesn't drive it often.
Range Rover Sport
Seete bought her Range Rover Sport in 2021 for R2.8 million. She published a photo of the vehicle on social media, which allowed her followers to learn more about her ride. Her white Range Rover Sport seems to be her preferred vehicle as she often cruises in it.
Mercedes-Benz E Class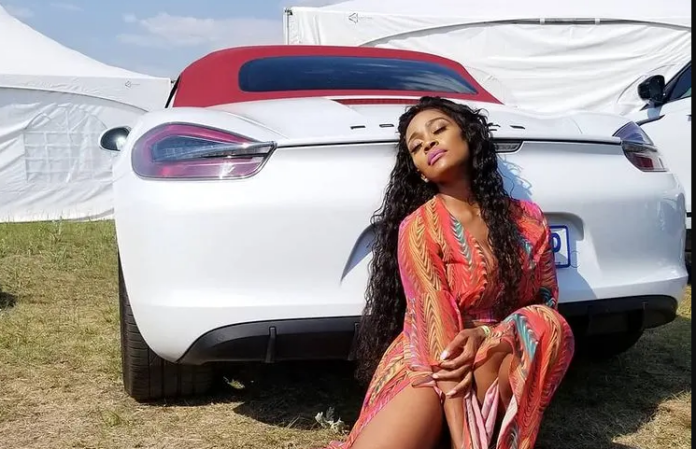 Also sitting in Thembi's garage is a Mercedes-Benzi E Class which she bought for R1.2 million. She sometimes cruises around in her Mercedes-Benz E class.
Thembi Seete House
Actress Thembi Seete owns a palatial apartment in the suburbs of Greenstone Hill, East of Johannesburg. Her apartment sits in one of the choicest areas in the region. However, the exact year she built the house and its worth is off the media radar because she hasn't talked about them publicly.
Based on a few pictures she has shared on her social media, one could tell that the beautiful actress lives in an ultra-modern architectural mansion that epitomizes luxury and elegance. Her kitchen is fully equipped and furnished with modern amenities.
She hasn't fully shared other sections of her home as well as their features, though. After missing 16 levy payments, the actress almost lost her house in 2021, but she was able to resolve the situation and eventually got it back.